Love and the art of armed robbery.
Above, a French promo poster for the American film noir Gun Crazy, which premiered in France as Le Démon des armes today in 1950. Haven't seen it? We
think
it's well worth a viewing.


---
A change of title helped turn an overlooked film into a revered classic.
Above, a West German promo pamphlet for Gefährliche Leidenschaft, which was the American thriller Gun Crazy. If you read German, then you know the German title means "Deadly Is the Female," and that's in fact what the film was called in the States upon its initial release. But after lackluster box office, King Brothers Productions changed the title and marketing campaign, and success followed. Today the movie is in the U.S. Library of Congress's National Film Registry, an honor reserved for movies of special cultural, historic, or aesthetic significance. This pamphlet was made by Illustrierte Film-Bühne, and you can see more examples of that company's work here and here. Gun Crazy premiered in the U.S. in 1950, and in West Germany today in 1951.
---
Famed San Francisco film noir retrospective returns for its annual run.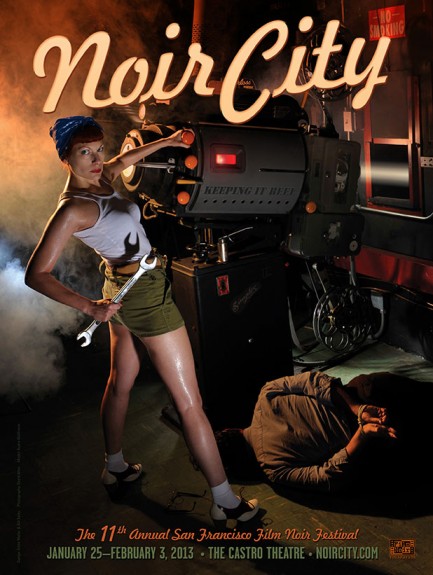 The most popular film noir festival in the world launches its eleventh edition tonight in San Francisco when the Noir City Film Festival returns to the Castro Theatre. It runs until February 3, and screens 27 films, including three new 35mm restorations. Some of the movies on the slate this year include 1950's Try and Get Me!, 1949's Repeat Performance, 1948's High Tide, 1950's Sunset Boulevard, and 1962's Experiment in Terror. Along with the films, the festival features guest of honor Peggy Cummins, who played the unforgettable character Annie Laurie Starr in 1950's Gun Crazy. There's also a noir themed nightclub with live music, torch singers, burlesque and more. Although we love living overseas, events like this are a reminder of why the Bay area lifestyle is so wonderful. If we ever return to the U.S., it'll be straight back to the Bay. The festival poster above is just the latest in a long series, and we've uploaded all the predecessors below. You can find out more about the Noir City Film Festival at the festival website.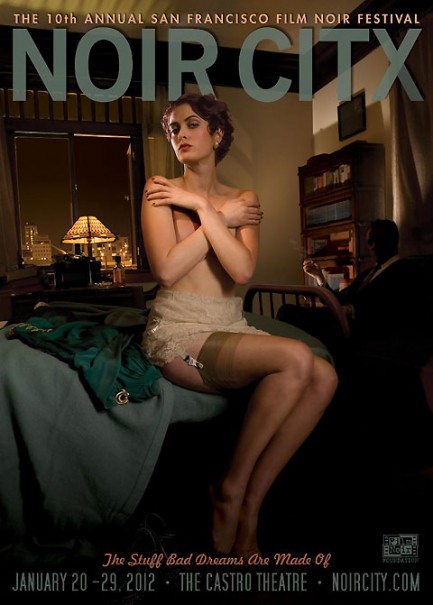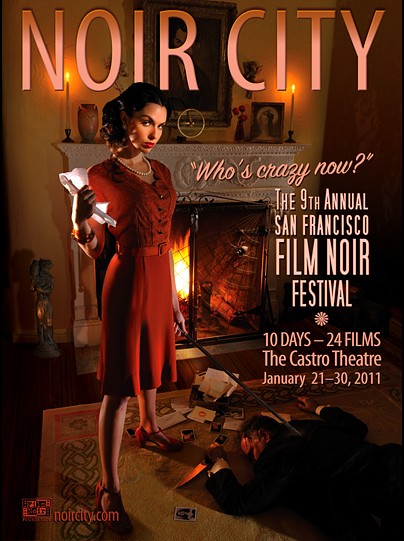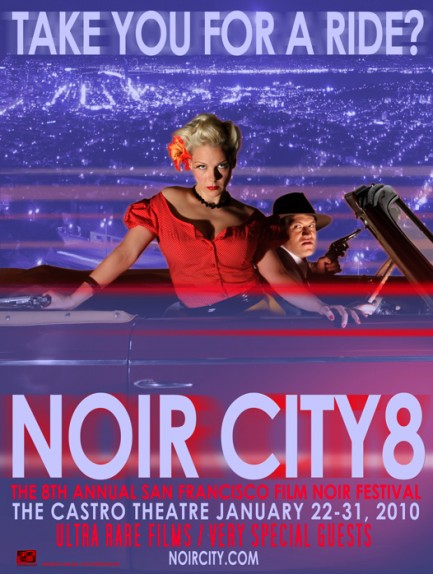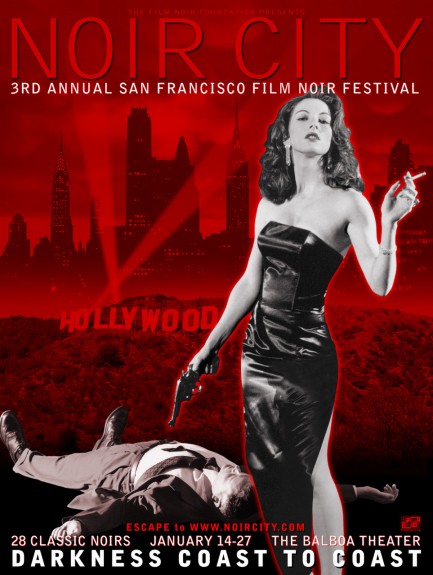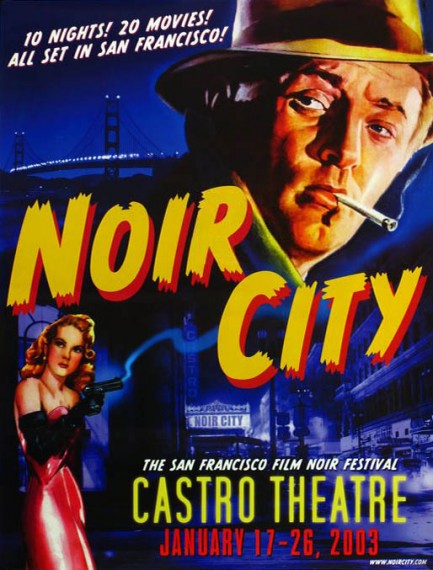 ---