When you can move like Astaire, nobody is out of your league.
Only in the movies could a 150 pound broomstick like Fred Astaire score a babe like Rita Hayworth. Or maybe we're not giving him enough credit. He was an amazing dancer, and we know that counts for a lot. Also, Hayworth made it with Sinatra and he was tiny too. So forget what we said. She liked them small. Anyway, the image above is from the rear of a copy of the Portuguese newspaper O Século Ilustrado, and it's a promo for the musical romance You Were Never Lovelier. We've watched it a couple of times, and it's a nice flick set in Buenos Aires telling the story of a very picky Hayworth refusing to marry any of the many handsome and rich men around her. When she meets Astaire she thinks he's a pest—until she sees him glide around the room. We recommend the movie. It's as fun as this photo makes it look. To add to the fun even more, we have a promo image from the film below, and by the way, let's never forget that Hayworth was a professional level dancer too. Check here for proof.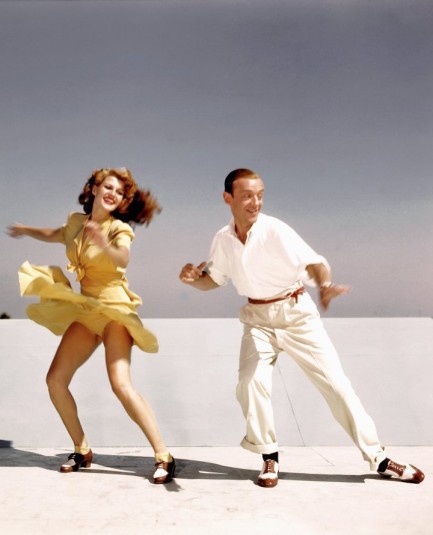 ---
All jerks and no play make Linda a very dull movie.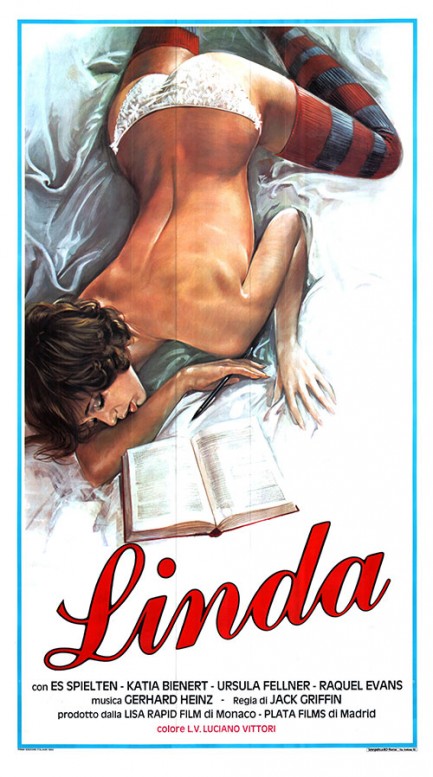 Some of the other titles of the West German sexploitation flick Linda are Captive Women, Naked Super Witches of the Rio Amore, and Orgy of the Nymphomaniacs. Those should tell you everything about the content of this movie. Plotwise, it involves a woman forced to work as a prostitute at a bdsm brothel on the island of Madeira, Portugal. How that actually happens doesn't much matter. The circumstances are ridiculous, and not at all the point. The point is nudity, which is delivered often and steadily. Characterwise, almost every man in the film deserves to be drawn and quartered, which makes it too bad that doesn't actually happen. It's actually a scorpion that turns the tide and allows the heroine to finally escape.
The movie is notable really for only two things: it was one of more than 100 productions helmed by Jesus Franco, that misunderstood genius, and it features 1979 Playboy centerfold Ursula Buchfellner, billed here as Ursula Fellner. Three things, actually: it's as humorless a sexploitation flick as we've ever seen. Even Katja Bienert in the title role can't save it. No way we can recommend this one, but we wanted to show you the Italian promo poster. It has the look of pieces painted by Mafé, but he signed all his work, as far as we know, so this must just be a convincing imitation. Linda premiered in West Germany for the first time today in 1981, and don't say we didn't try to steer you away.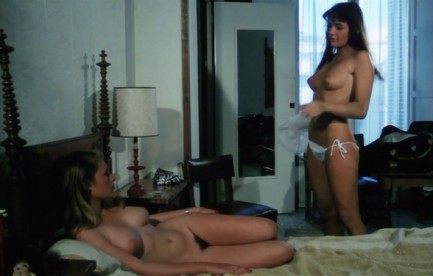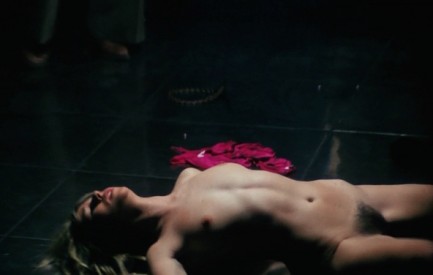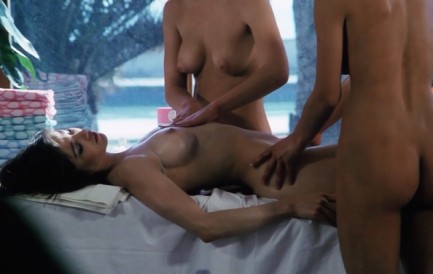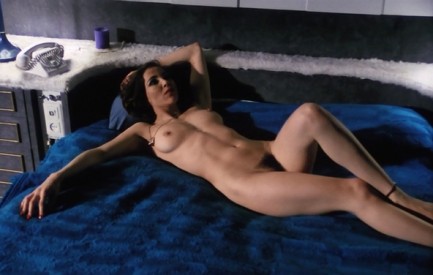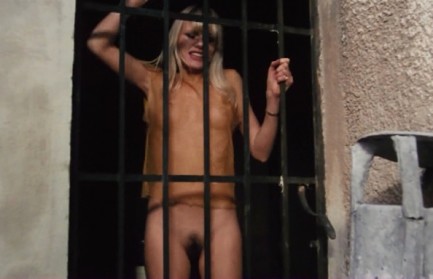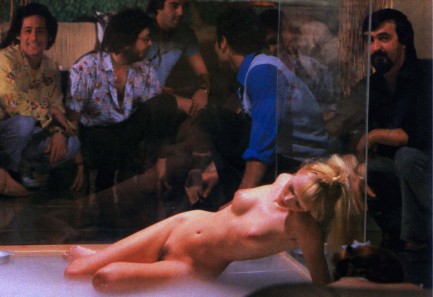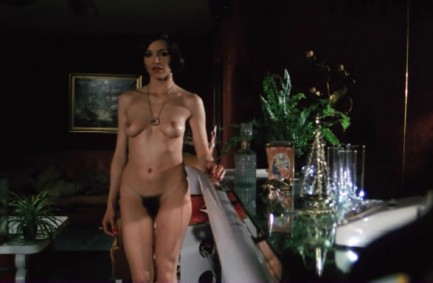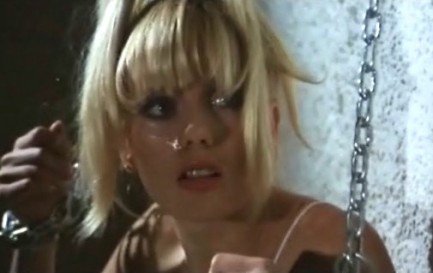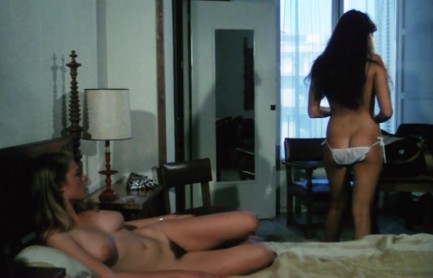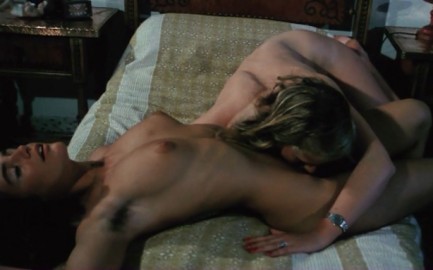 Bonus material: just for the hell of it, just because they exist, we've uploaded a couple of promo shots of Bienert and Buchfellner below. Their names together sound kind of like a cop show, like a prime time drama where every problem is solved within an hour. We think it would have been a hit, because they've solved our problems in just a couple of minutes. But our previous advice holds true: don't watch the movie.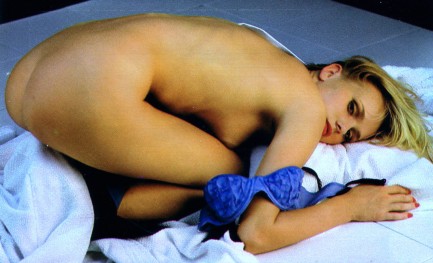 ---
Rádio & Televisão offers a glimpse into entertainment during Portugal's dark dictatorship years.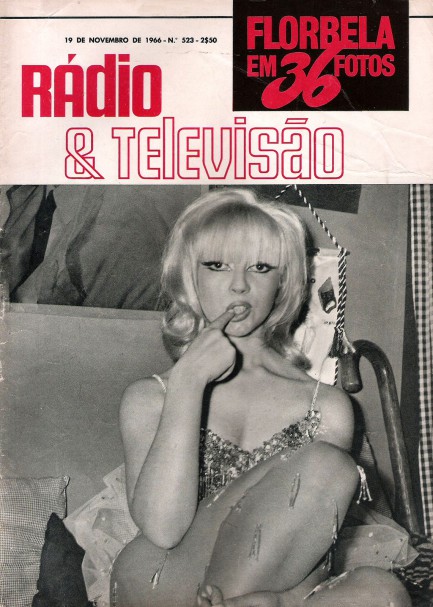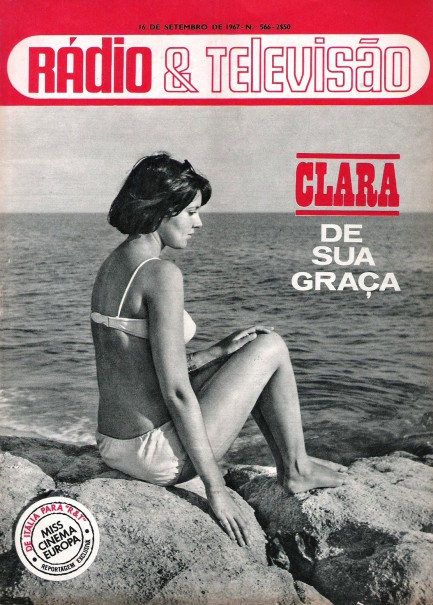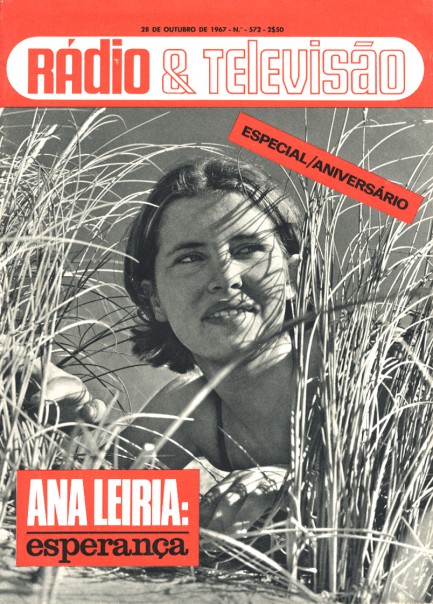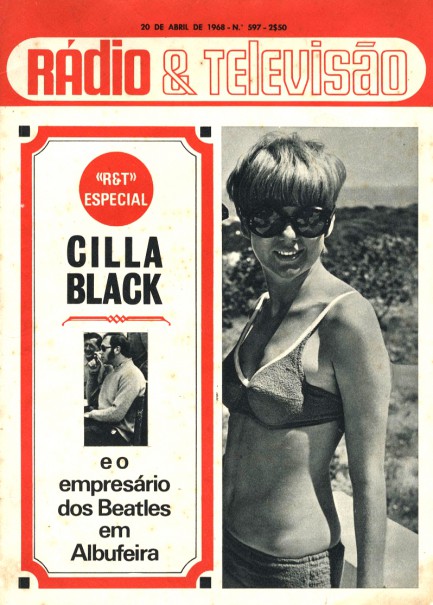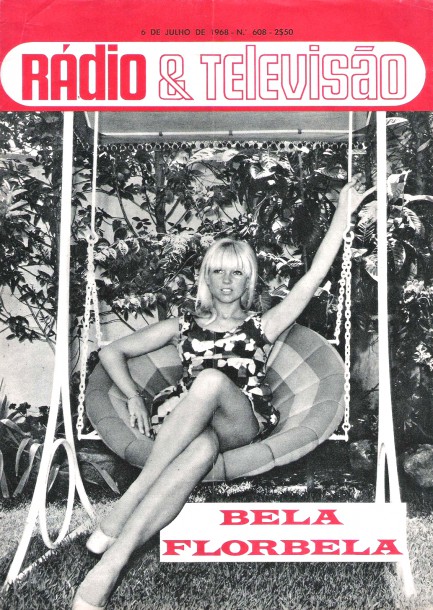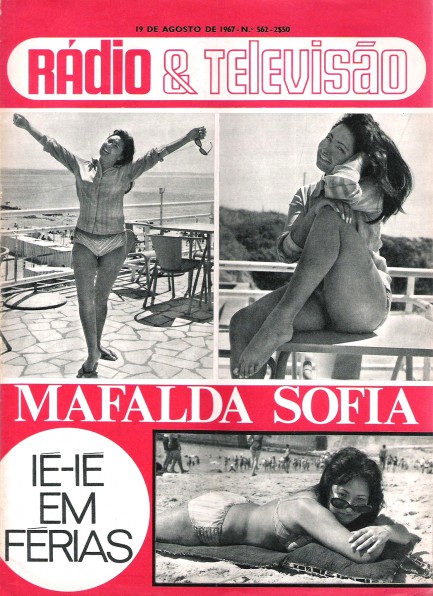 Our recent post of Movie Mirror reminded us that we have other magazine collections in the hard drive, so today we present Rádio & Televisão, which was a Portuguese celeb publication. You may have noticed that Florbela Queiroz earns three covers in three years. She was one of Portugal's biggest stars during the late-1960s, which was toward the end of António de Oliveira Salazar's U.S.-backed, corporatist military dictatorship. Other covers go to Ana Leiria, British actress Cilla Black, and figures we don't recognize. Even though the design of Rádio & Televisão changed pretty much immediately after the country was freed from its long bondage, we prefer the retro look of these dictatorship-era covers. A few of the images came from the Portuguese music blog Ié-Ié, so thanks for those.
---