Bond set to return to bookstores along with all-time favorite supporting character.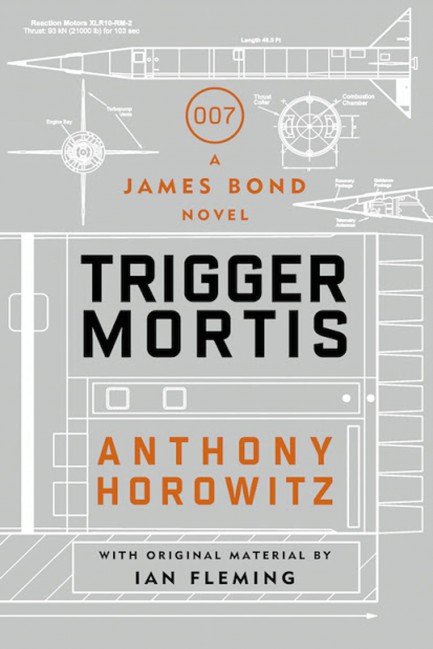 Author Anthony Horowitz has unveiled details concerning a new James Bond novel to be entitled Trigger Mortis. Any addition to the Bond pantheon is news in the adventure fiction community, but people are particularly abuzz this time around for two reasons. The first is that Horowitz has announced the return of iconic Bond character Pussy Galore. Apparently, the story picks up two weeks after the events of Goldfinger.
Many authors have taken Ian Fleming's enduring property for literary spins—among them the respectful John Gardner, Raymond Benson, and Charlie Higson—but Horowitz is mixing in original Ian Fleming material drawn from Murder on Wheels, an episode from a never-produced television series. This is the second reason Bond fans are excited, though of course there's no way to know how the material will be used, and it's perhaps too much to hope it will survive in anything resembling recognizable form.
Regardless, there's no question Trigger Mortis will be a worldwide success—even the Young Bond series sold 5 million copies. And since Bond is one of the longest running film characters in history, we also know the new novel will be bought with an eye toward movie production. The only thing we don't know is if the book will be good. Horowitz's résumé does not scintillate—he authored a series of young adult spy novels, and wrote two Sherlock Holmes piggybacks, so we're not expecting strong style or risky choices. But with a Cold War setting, Pussy Galore, and some original Fleming material, at least he has good elements with which to work. Trigger Mortis will be out in September.
---