Stewart violates the norms of neighborliness and ends up with a mystery on his hands.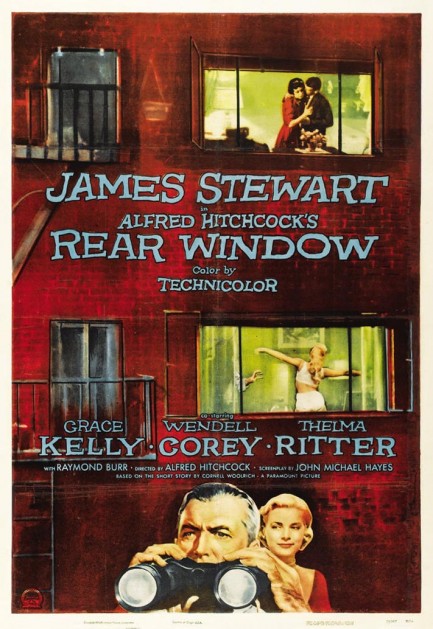 Above are two iconic posters for Alfred Hitchcock's Rear Window, 1954. This is a great movie, but definitively not a film noir—instead it's a big Technicolor drama, bright and vibrant in a way movies aren't today. It's also only nominally a mystery, as the question is never who is the murder suspect, nor who is the murder victim, but whether there was actually a murder at all. This is one of Hitchcock's greatest achievements, with James Stewart at his likeable best even as a voyeur, and Grace Kelly fueling the fantasies of male cinemagoers as the perfect girlfriend Lisa Fremont. Is the movie perfect? No. It fumbles its attempt to underline Stewart's reckless nature, putting him in a wheelchair for the unbelievable act of running onto the middle of a Formula 1 track to get a photo. It also requires the audience to believe he can see all from his apartment, but his neighbors never notice him. Yet Rear Window overcomes those annoyances and is deservedly considered an all-time classic. Seeing it on the big screen as patrons of the Noir City Film Festival will tonight would be a treat, but see it in any case.
---
Write a check with your pecker and you may have to cash it with your ass.

We watched Pitfall for the first time yesterday, and like many noirs the main takeaway here is to be thankful for what you've got. Dick Powell plays an insurance investigator, and even though he's married to Jane Wyatt, he loses a philosophical debate with his own penis and ends up in Lizabeth Scott's bed. But these fast women are never truly single—there's always a recent ex and a raft of current admirers. Scott's ex isn't the main worry, since he's cooling his heels in county, but her number one admirer is a gumshoe played by Raymond Burr and he's the sinister scheming type who is capable of just about anything. When the ex eventually gets out of jail, Burr realizes his plan to have Scott is in jeopardy, so he decides to pit the ex against Powell, which should result in one murder and one long prison sentence. Afterward he'll just scoop up Lizabeth and sail away with her. Did we mention she despises him? Well, no matter—like all sociopaths, Burr figures she'll come to love him in due time, especially when she finally understands that his violent tendencies are just a symptom of his devotion. Pitfall is a serviceable noir, but it isn't top notch. The main problem for us is simply that Lizabeth Scott isn't alluring enough to make us believe a husband would spurn the lovely and supportive Jane Wyatt. We understand that in real life these matters are complicated, but this is a movie and if Powell is going to stray, we think his marriage should be unhappy, or Scott should have more going for her than a platinum coif. Neither is the case, and so his tumble into Scott's arms is a bit inexplicable. But hey, we're quibbling. This is a decent movie, and we recommend it. Pitfall premiered in the U.S. today in 1948.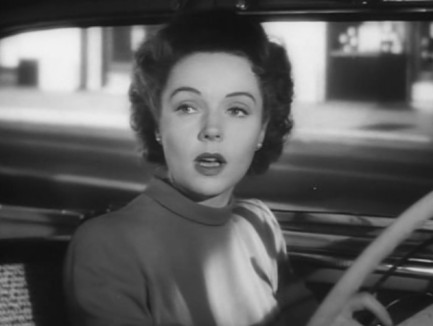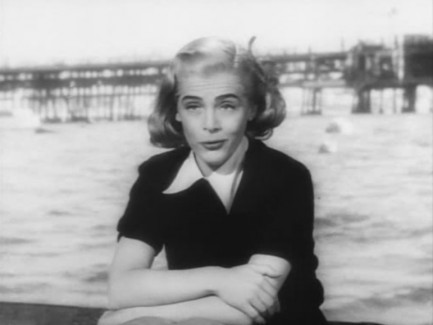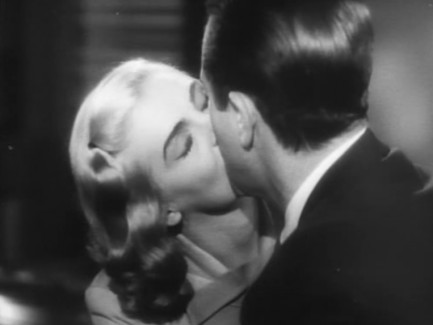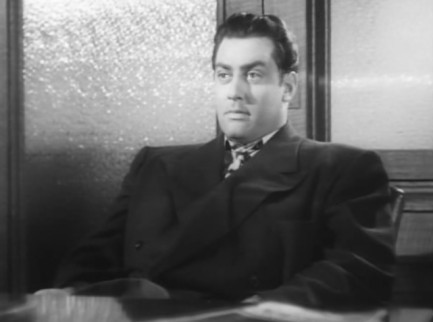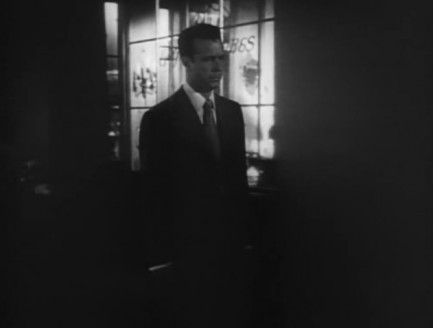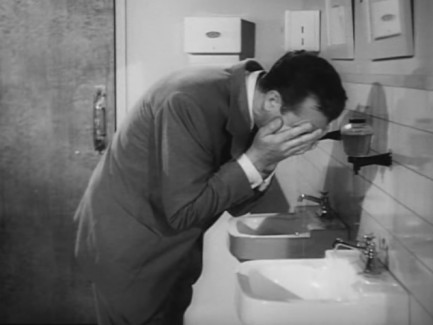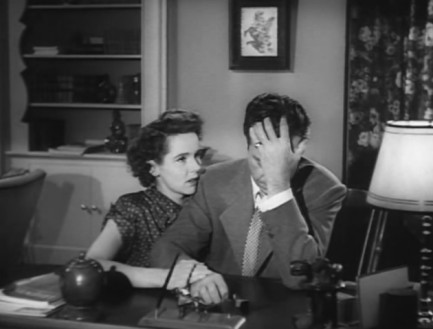 ---
Forget that Cloverfield monster. No beast destroys a city like 'Zilla the killa.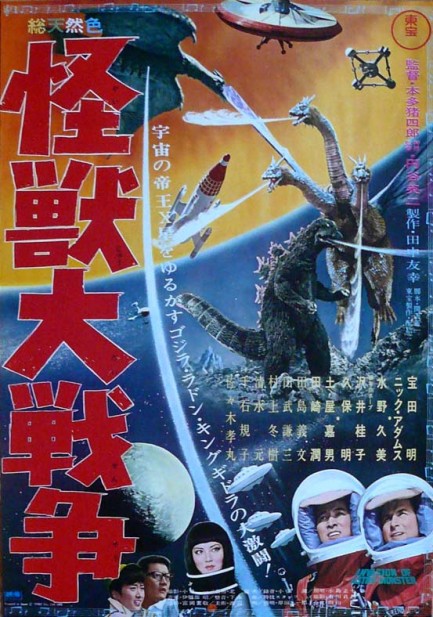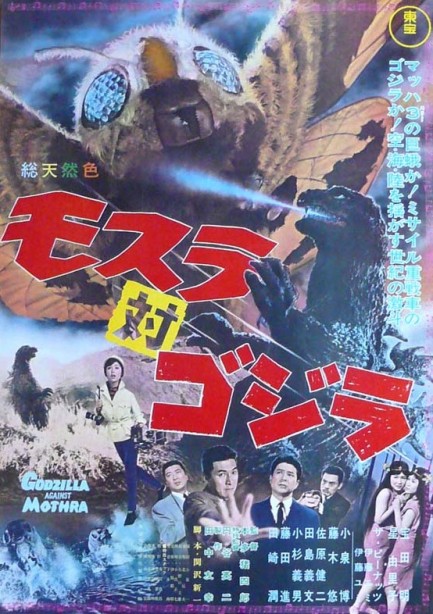 Series of random Japanese Godzilla posters, circa 1950s & '60s. Look closely and you'll see Raymond Burr peering from the bottom of 1956's Godzilla, King of the Monsters.
---