I want to be prepared to fight back in case a man attacks something other than my basic rights as an individual.
Above, a cover for Lesbian Gym from Brandon House, by Peggy Swenson, aka Richard Geis, copyright 1964. This one caught our eye because the Pulp Intl. girlfriends are always mocking the guys in their gym, whose apelike nature—so they tell us—emerges rather strongly there. We can't comment because we don't go to the gym. We do a bit of heavy lifting at the local bar, though. Good thing we're naturally skinny. A couple of sources attribute this cover to Fred Fixler, but we think they're wrong. Keep this in the uncredited bin.
---
Fred Fixler once again elevates Brandon House sleaze with virtuosic art.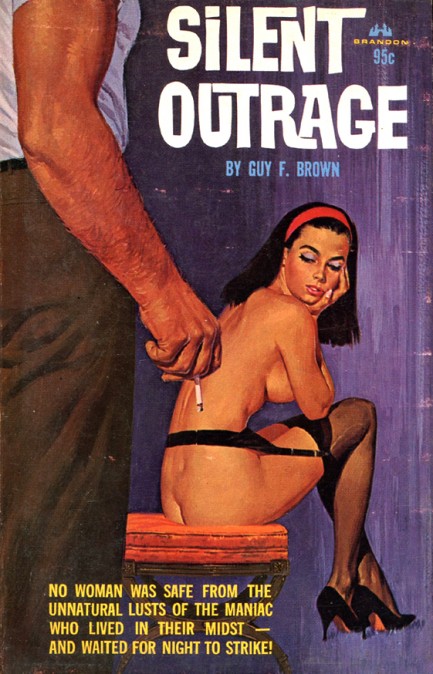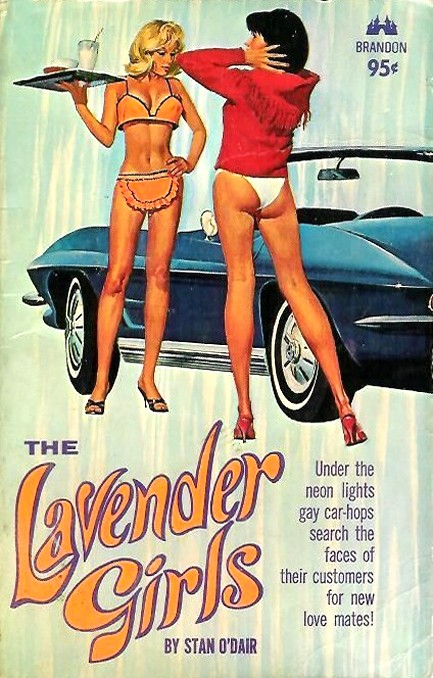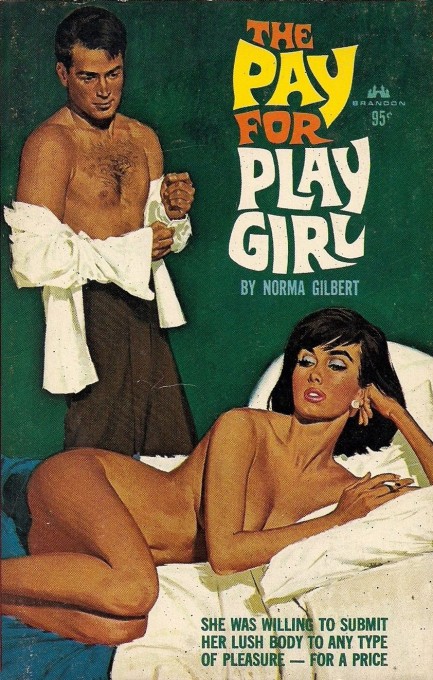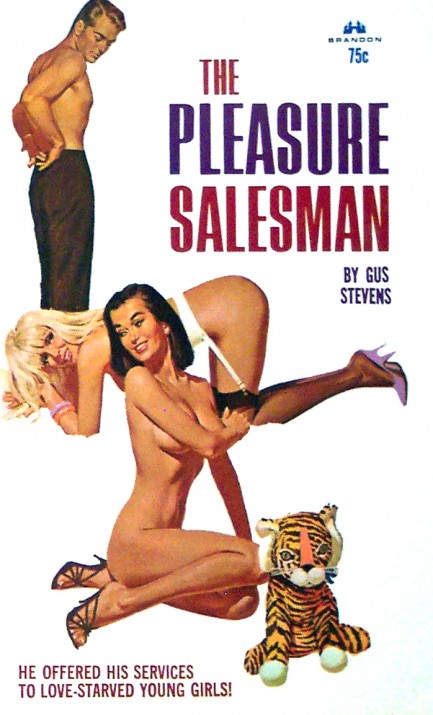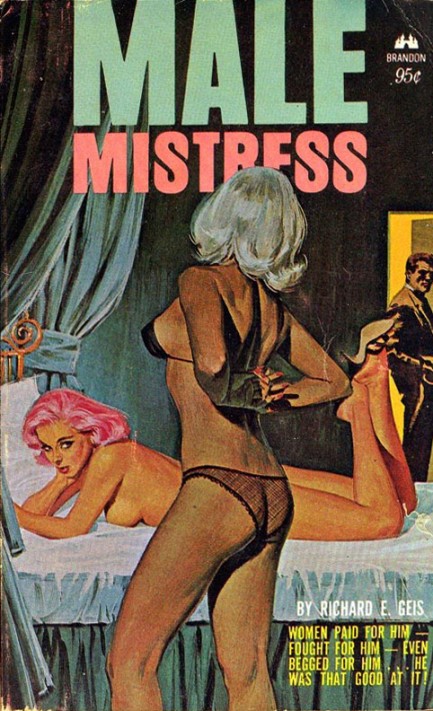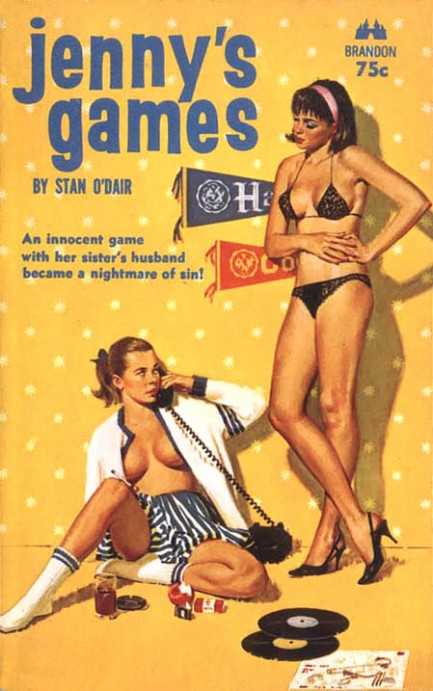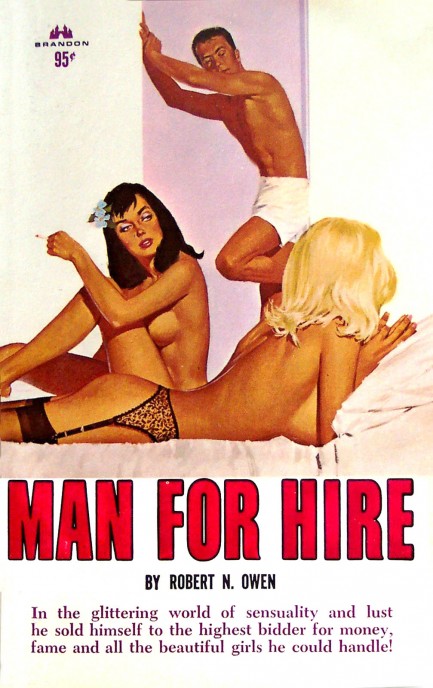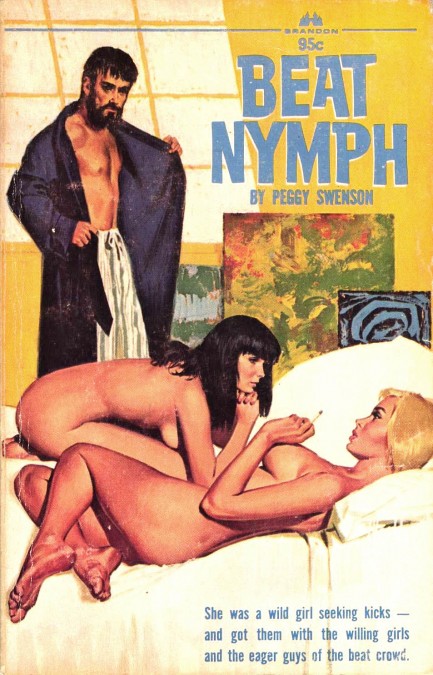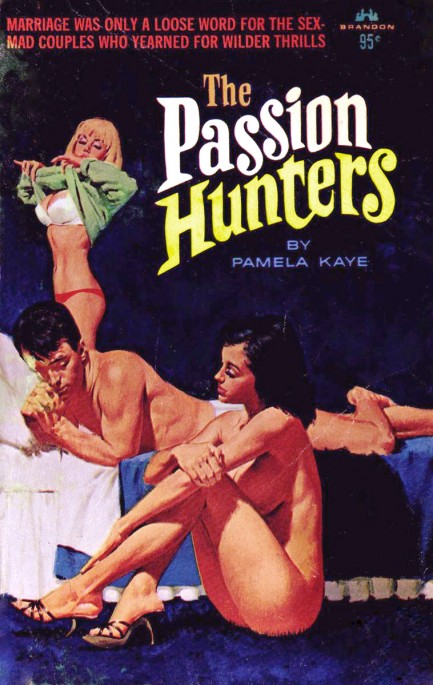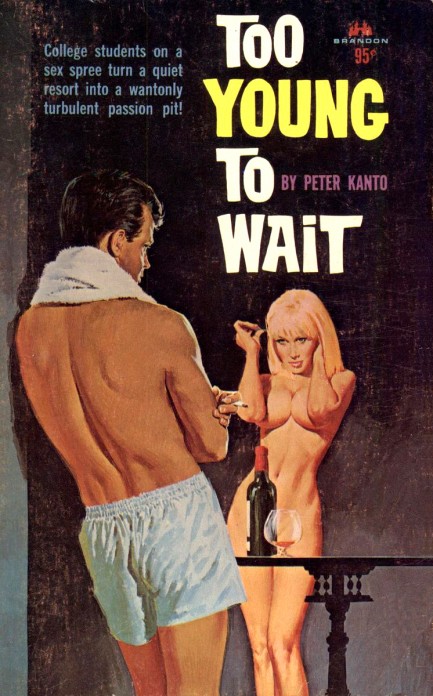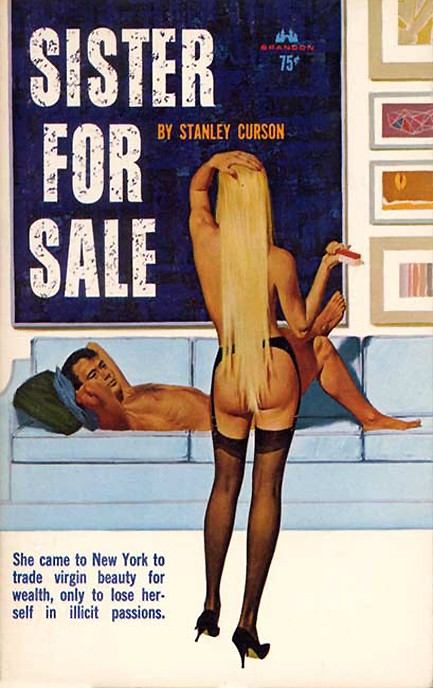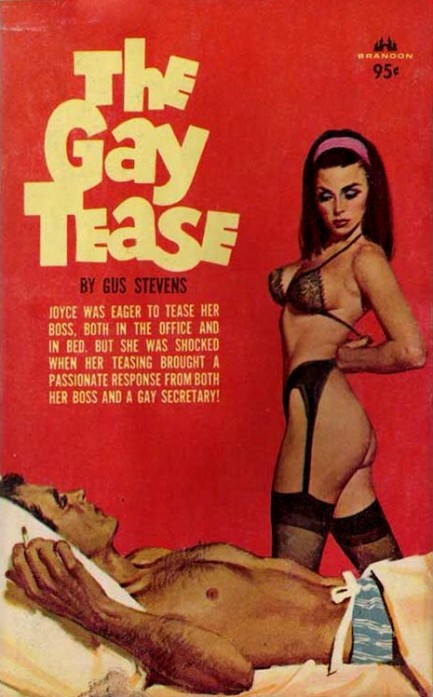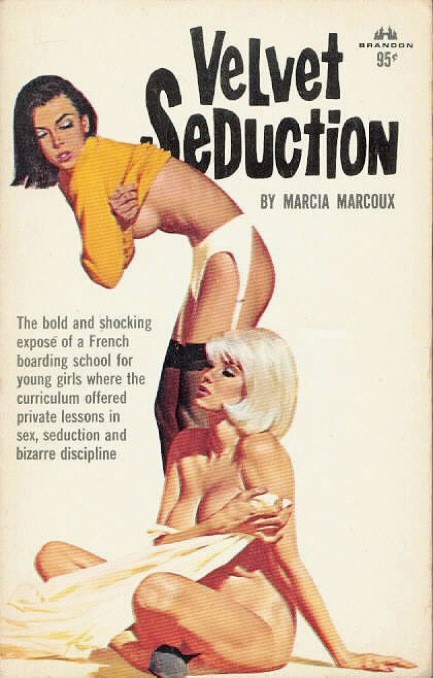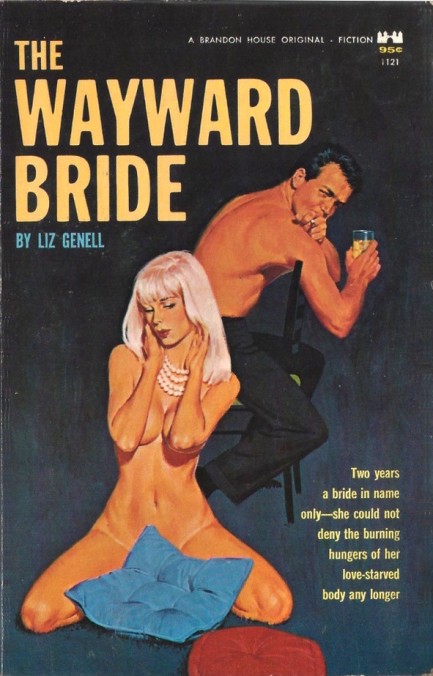 A few years ago we shared eight Fred Fixler covers he had painted for Brandon House. Today we thought we'd fill out the collection a bit with another group of Fixlers, above. Some of these you can see elsewhere online, whereas others you can't, but they all fall into that our-website-is-not-complete-without-them category we've mentioned before. Problem solved.
Over time Fixler has become one of our favorite paperback illustrators, and these pieces show why. In fact, they're probably way too good for an imprint like Brandon House, which published books like The Rape Machine

and

Sex on Welfare. It's proof that even excellent artists often barely manage to make a living in this crazy world of totally upside down values. You can see the other Fixler collection at this link.


---
So, let me show you what I meant when I said I wanted us all to come early tonight.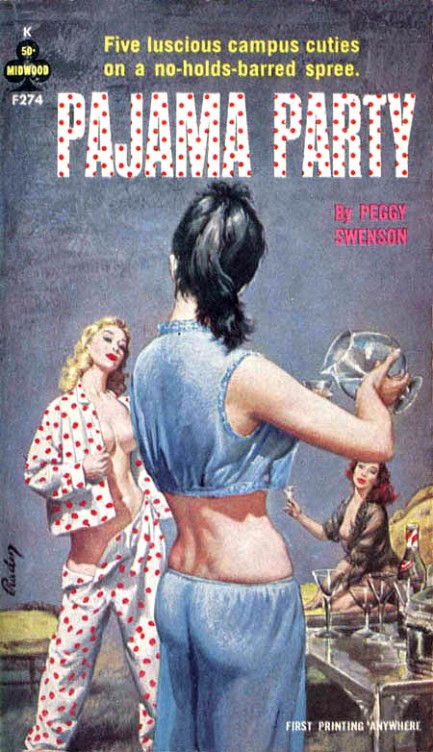 Above is a cover for 1963's Pajama Party, a book written by Peggy Swenson, who was in reality Richard E. Geis. Interesting fellow, Geis—he specialized in beatnik and counterculture sleaze, churning out lightweight novels like Bongo Bum, Beat Nymph, and Like Crazy, Man, and was indicted for obscenity over a novel called Three-Way Apartment. This was in 1964. Geis went to trial twice, first in California, then in federal court in Iowa. He was convicted but the case made its way to the U.S. Supreme Court where the panel overturned the verdict, thus making Geis's Three-Way Apartment one of those forgotten but important books that helped free publishing from the grip of reactionary prudes. After Geis's close call with the feds he must have felt artistically liberated, because his writing promptly went to the far ends, so to speak, of taste. Some titles: Anal Husbands and Deviant Wives, The Endless Orgy, Women and Bestiality, and, our two favorites—Orality '69 and its sequel Orality '70. Pajama Party was not so notable a book as those—five co-eds have a sleepover that involves a pillow fight, skinny-dipping, a striptease contest and a game of dares, before finally getting down to a little Sapphic lust—but we really like the Paul Rader cover, so there you go.
On a different subject, we got a couple of reader pulp submissions with no art, which tells us our little uploader (located in the righthand sidebar, for those who don't know) is probably malfunctioning. This may have had something to do with the several hours of down time we had a couple of weeks ago that cost us several posts (since restored). But don't worry. The Black Bomber will have it working properly again in a jiff, because that's what he does, at which point we'll let you know and hopefully get resubmissions of those reader offerings. Thanks as always for your patience.


---