That isn't the place where kisses make me go crazy. Think lower. A lot lower.
In The Place protagonist Bill Martin is a novelist whose sexual adventures have earned him the nicknames the Goat of Gotham and the Monster of Manhattan. He's separated from his wife Betty, but they're happy to get together for sex. Enter Rika Balsemis, founder of STAIS, which stands for the Society to Abolish Instant Sex. Bill sees her as another conquest, but try as he might he can't get in her pants. He even resorts to force at one point and gets judoed for his efforts. Rika explains, "I realized that in certain situations our members might encounter violence such as yours, so I took a course in judo. It's admirably suited for female use. Karate is too violent. I might have kicked you and ruined you for life. I know how."

At this point thought we had
Rika Aoki
on our hands. We thought we had a character that was going to unleash martial arts madness across the storyline. We were looking forward to it. But there are no more ass whippings. Rika instead gives in to Bill, but sex is just a prelude to hypnotizing him into being totally unresponsive to further sexual stimuli. Yes—she eunuchs him with the power of her mind. It's hilarious, though not to Bill. You know this state of affairs won't last, though, and indeed Rika can cancel the spell when she wants to make use of Bill's goatly talents. But the point of the wider narrative becomes getting him back together with his wife Betty. Written in 1966, The Place is a middling effort by Arthur Adlon, aka Keith Ayling, written with some style but virtually no sex. With sleaze, we recommend you prioritize the latter over the former.


---
You bet I want to eat hot cherry pie, Mrs. Baker! Who doesn't? I didn't even know you could cook.
Above, a cover for She Liked Them Young by Rick Nathan, who was also author of Six for Love. This is a crossover sleaze entry, touching on lifeguards, suburbia, and older women with teenaged boys all at once. It's from 1965 for Softcover Library with uncredited art.
---
An equitable exchange of services.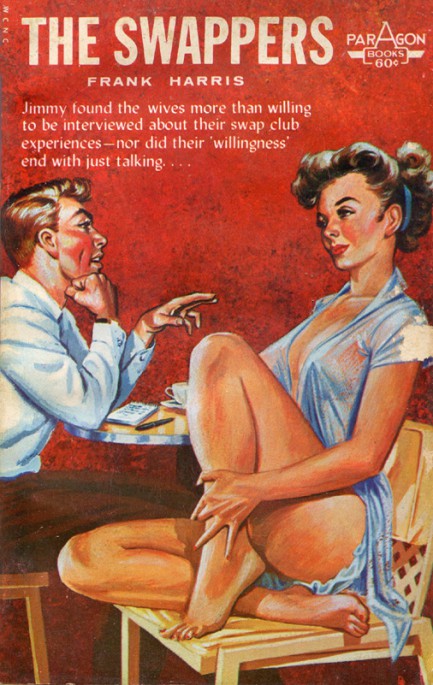 Are you old enough to have experienced the swinging craze? We aren't, and we wouldn't have taken part anyway (are you reading this, Pulp Intl. girlfriends?), but it does look kind of fun on vintage paperbacks (you aren't reading this are you, Pulp Intl. girlfriends?). We've shared a few covers in the past dealing with the subject of swapping, and you can see a few here, here, and here. For today we decided it was finally time to do what every pulp site must—put together a large, swap-themed collection of sleaze paperback covers. So above and below is a vast assortment for your enjoyment. The trick with these was to make sure they weren't all from Greenleaf Classics, which is a company that through its imprints Companion, Candid, Adult, Nightstand, et al, published hundreds of swapping novels. That means we had to look far afield to avoid having the entire collection come from that publisher. We think we've done a good job (though we will put together a Greenleaf-only swapping collection later—it's mandatory). Want to see even more swapping books? Try the excellent sleaze fiction website triplexbooks.com.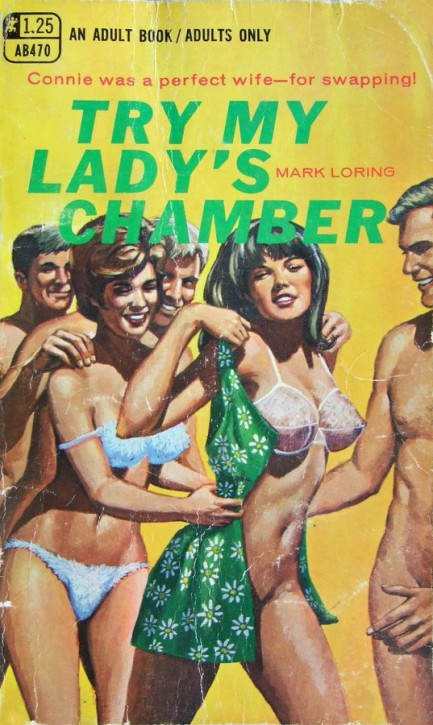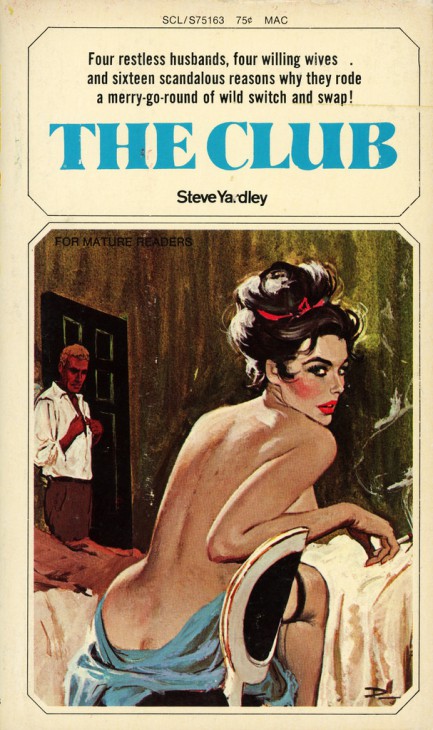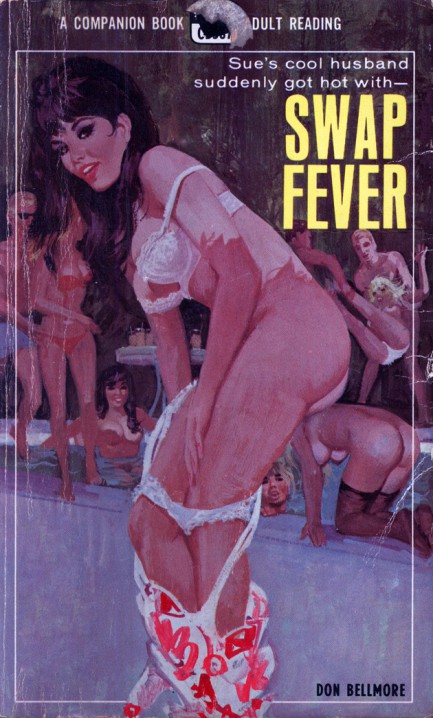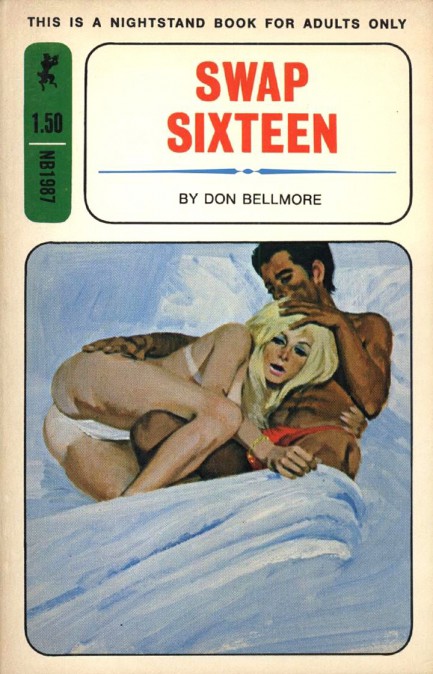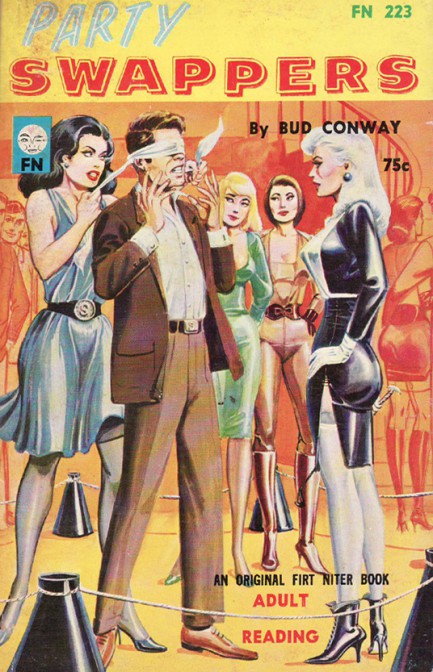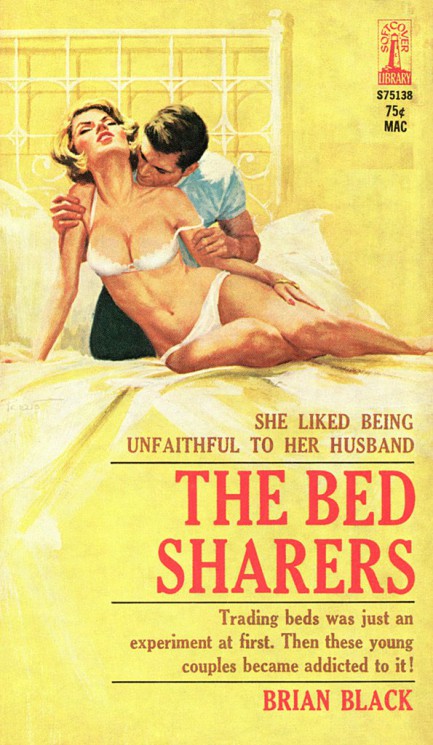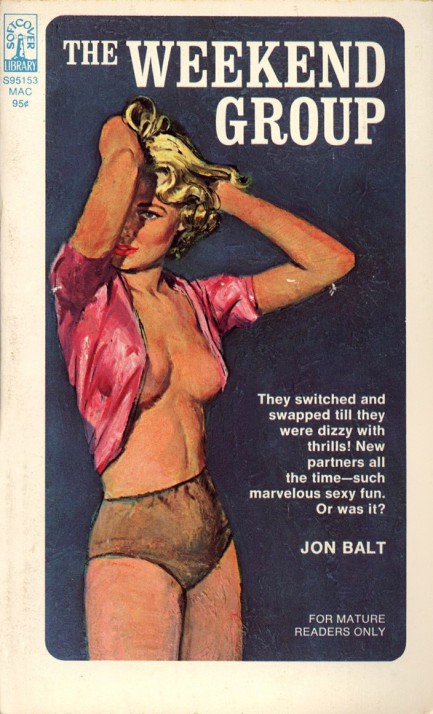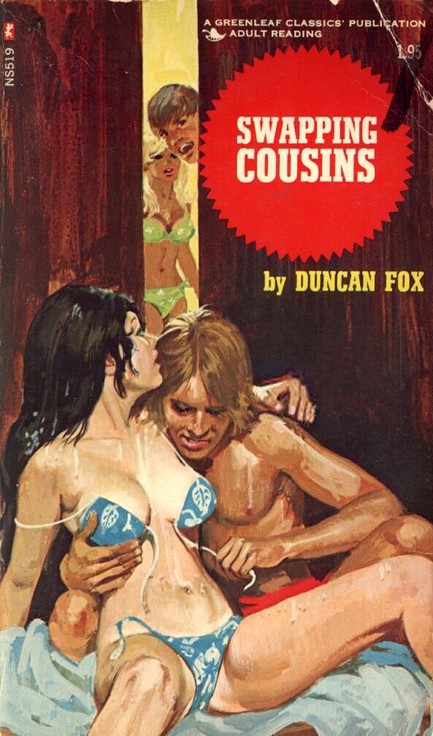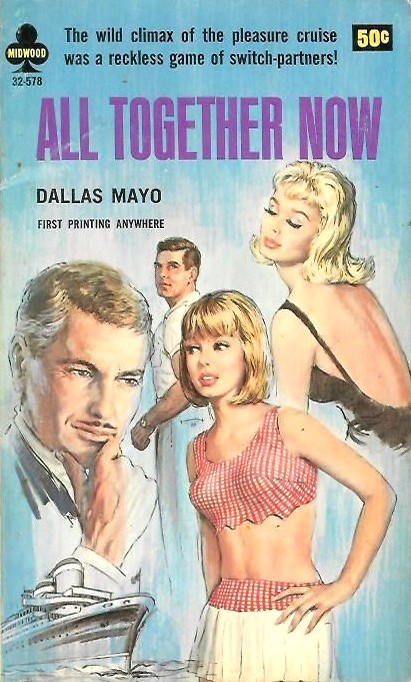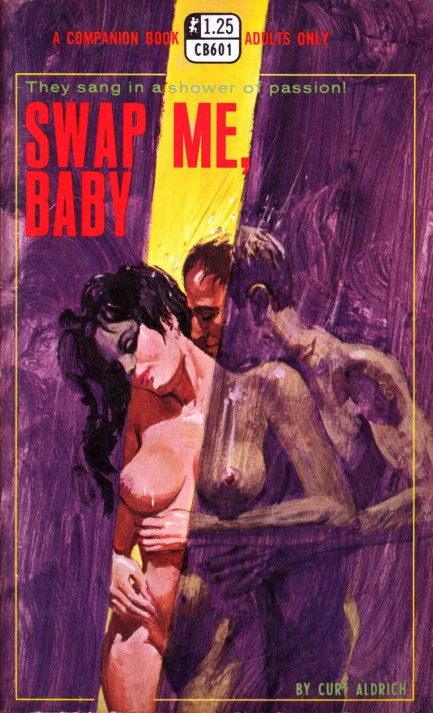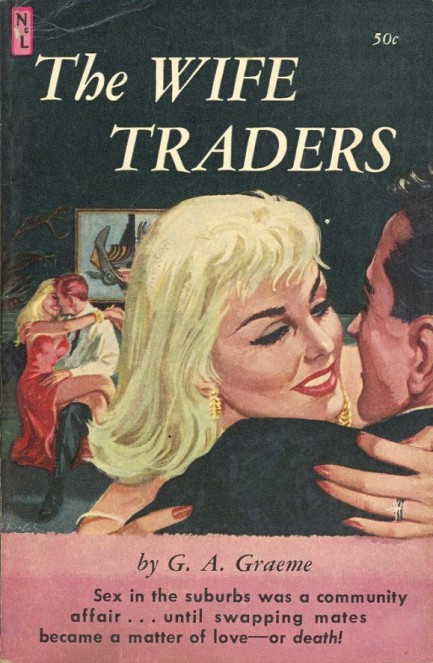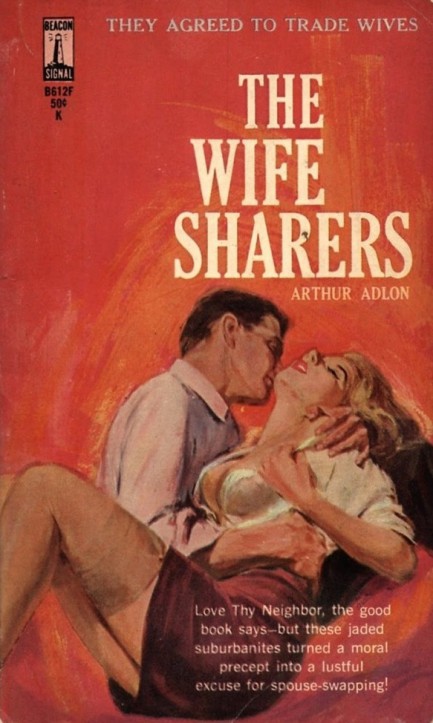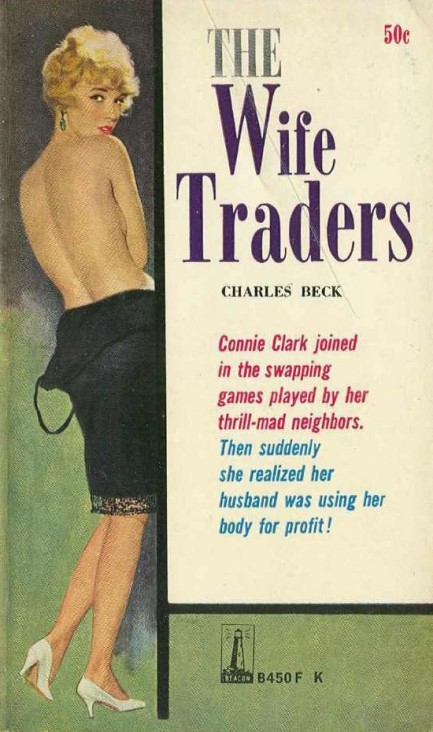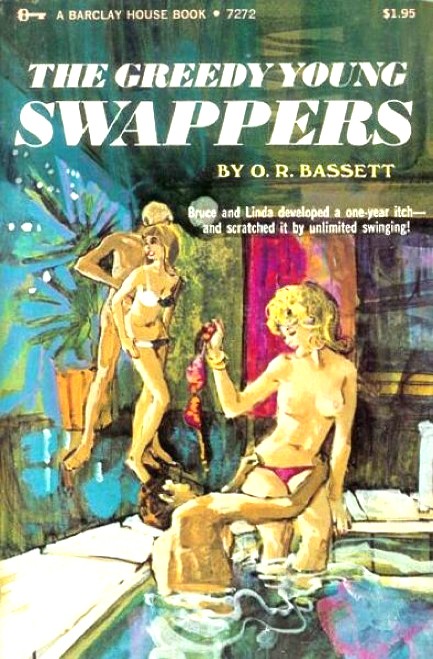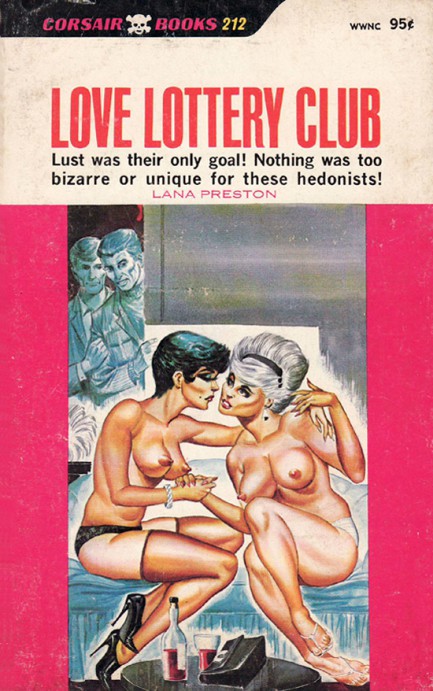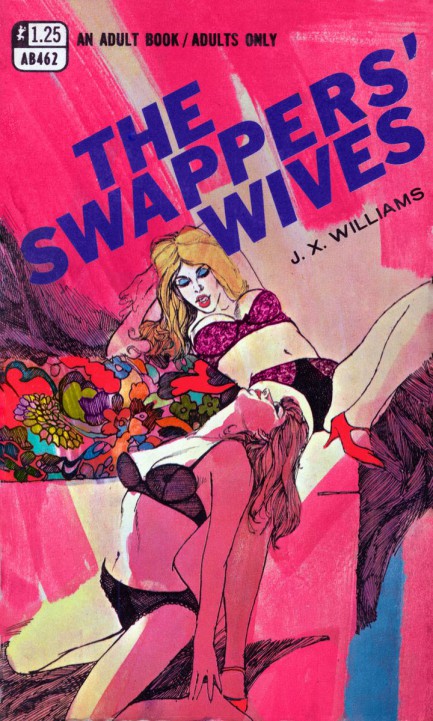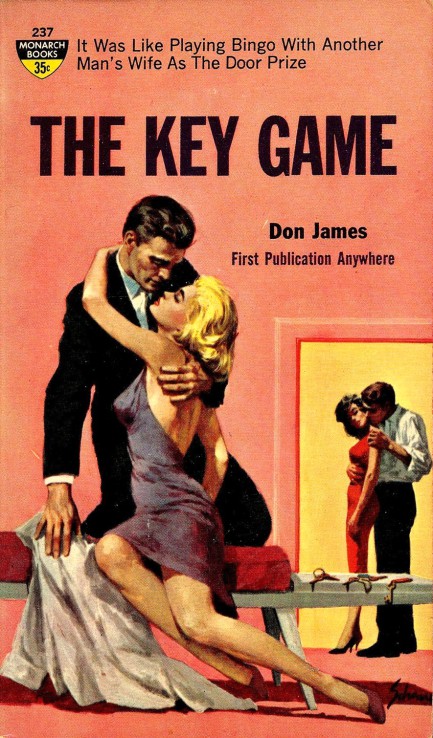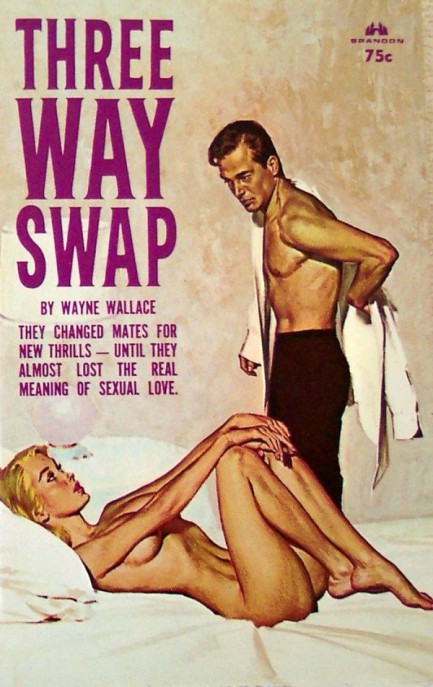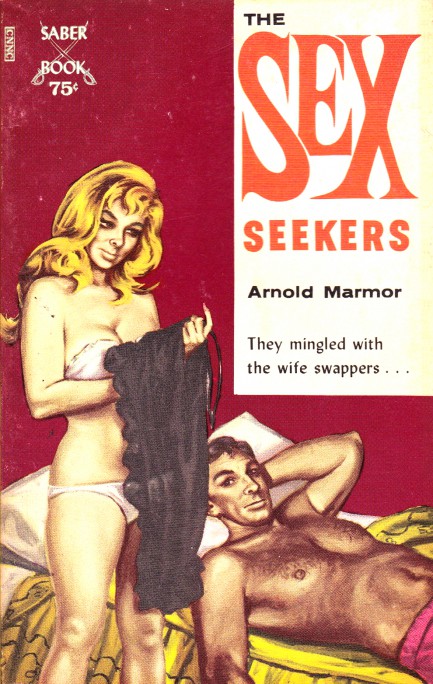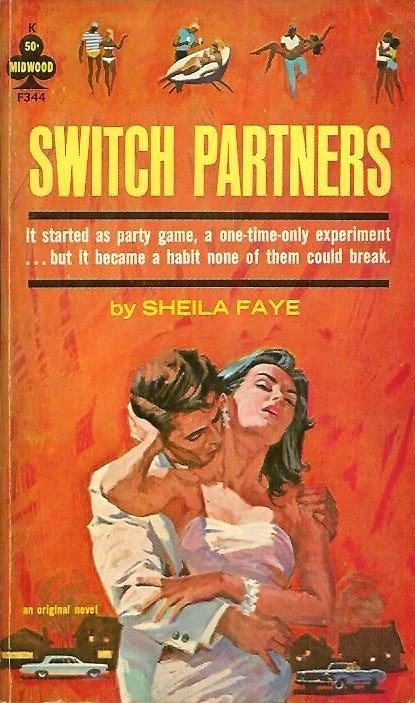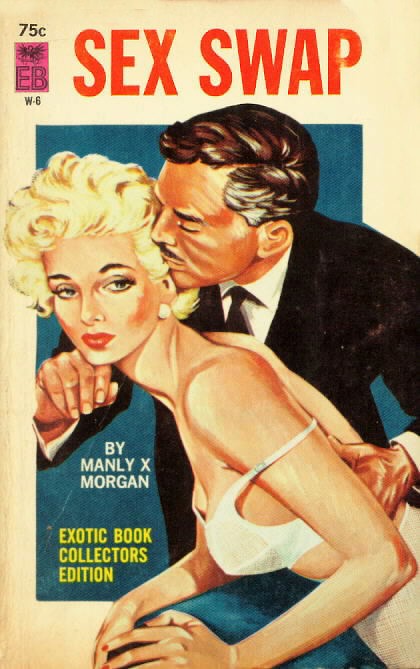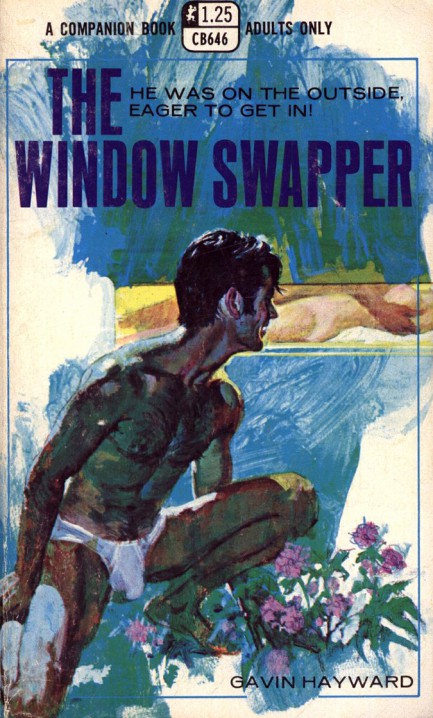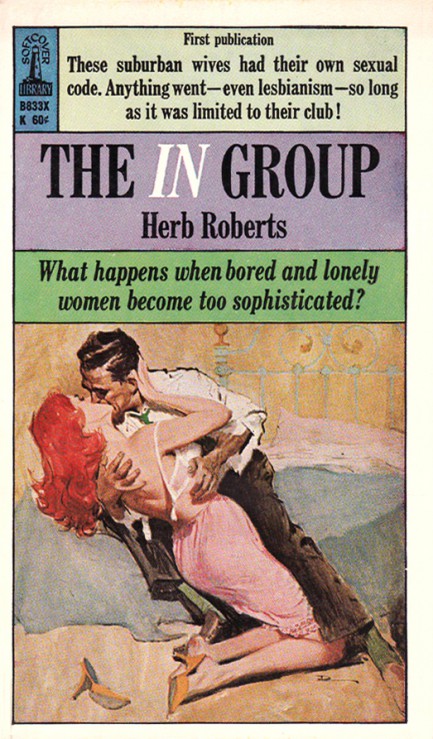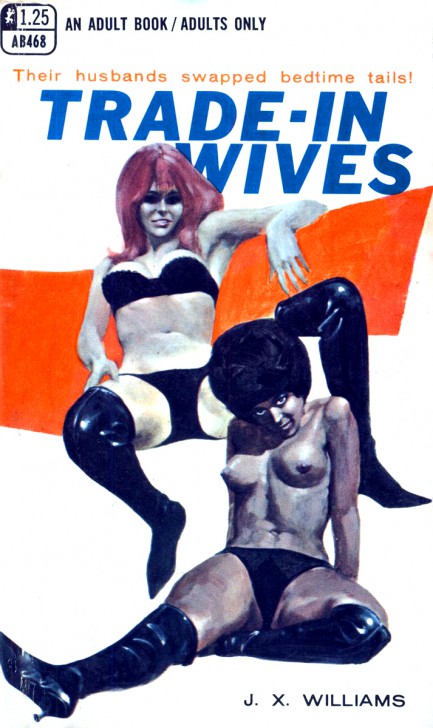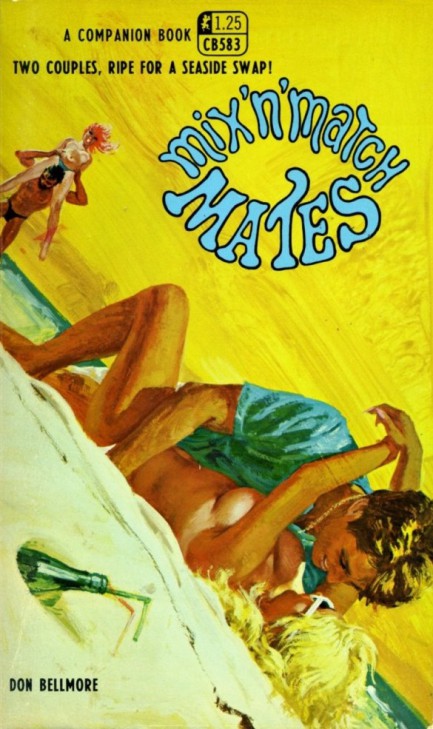 ---