A killer in black stalks Rome's fashionista set.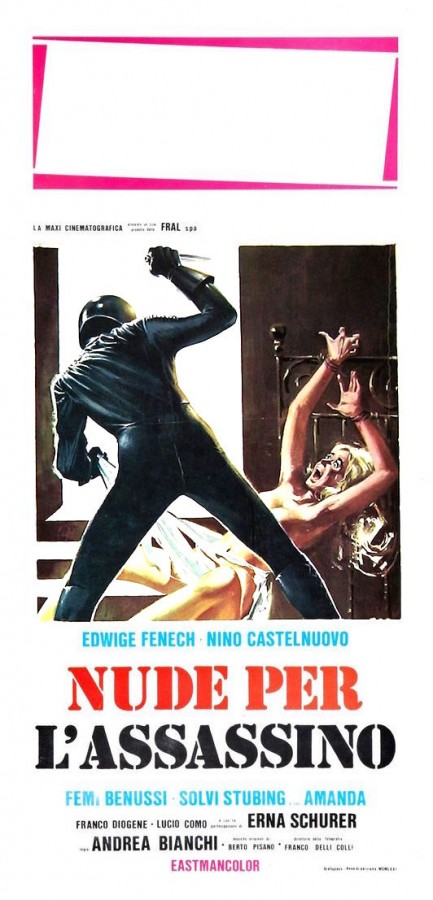 In Nude per l'assassino, aka Strip Nude for Your Killer there's a motorcycle helmeted serial killer on the loose and police have no idea who he is. The murderer first slaughtered a gynecologist whose most recent patient died of cardiac arrest during an abortion, but now the maniac is working his way through staff and talent at the Albatross Modeling Agency, killing women and men, catching many at their most vulnerable—i.e. naked. Suspects and clues are minimal. But hmm, let's see, how does a botched abortion tie into the other killings? Could it be.... revenge? Very likely. And what often happens in giallo when killers wear face-obscuring motorcycle helmets? Could it be... Well, we won't give it away, except to say the twist of who's under that helmet isn't a twist at all.


Near the end of the film there's a radio broadcast during which an announcer talks about the most recent murder. But first he reports on the government's "drastic new austerity measures." We were fascinated to learn this was going on in Italy forty years ago. It didn't work then, and it doesn't work now. We can say the same about the movie. But while you won't find Nude per l'assassino on any list of top giallo films, it has some charms: Edwige Fenech, Femi Benussi, Solvi Stubing, and Erna Schurer. We've been pretty lazy about the giallo genre over the years, but watching this movie made us decide to remedy that. We're going to check out some of the better giallo flicks and report back. Nude per l'assassino premiered in Italy today in 1975.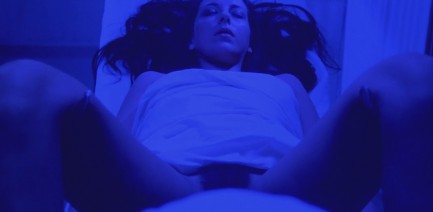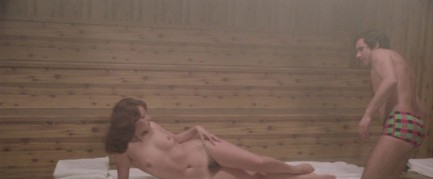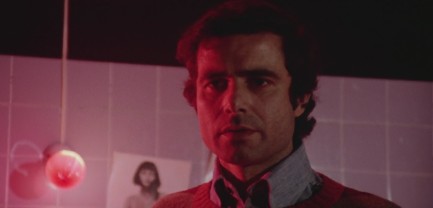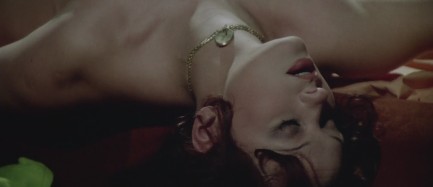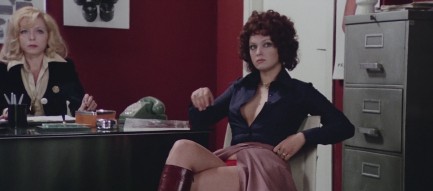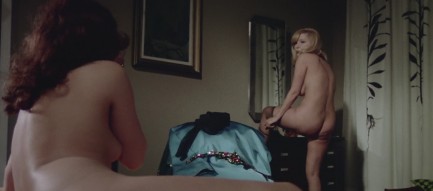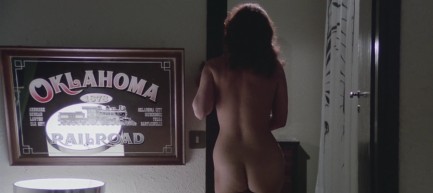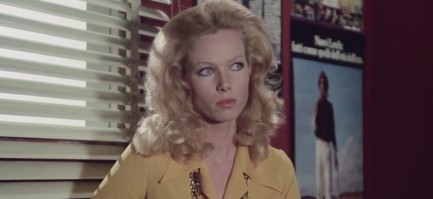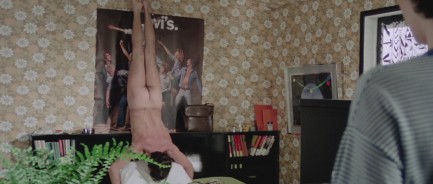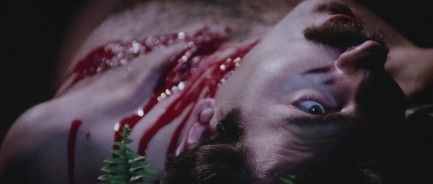 ---
My eyes are up here, people.
Above, an eye-opening photo of German actress Solvi Stubing, one of the great sex symbols of Italian cinema. Her film career began in 1964, and included appearances in Nude per l'assassino, aka Strip Nude for Your Killer, Le deportate della sezione speciale SS, aka Deported Women of the SS Special Edition, and Le amazzoni, aka Battle of the Amazons (we wrote about that one here). This photo is from the French magazine Sexyrama, 1970.
---
On the Ege of survival.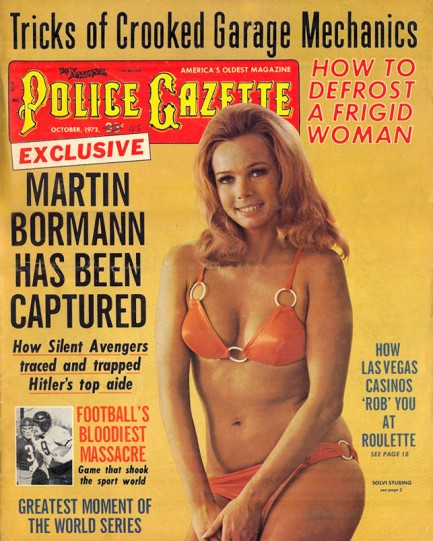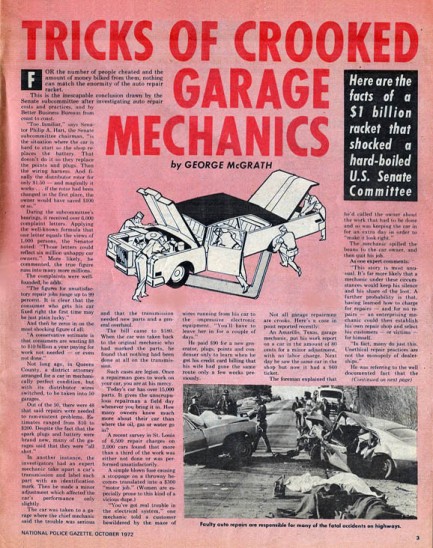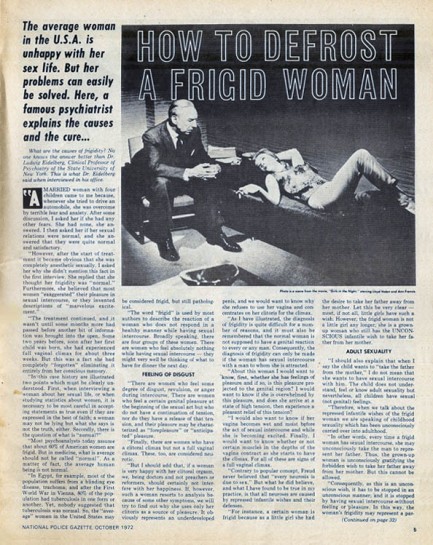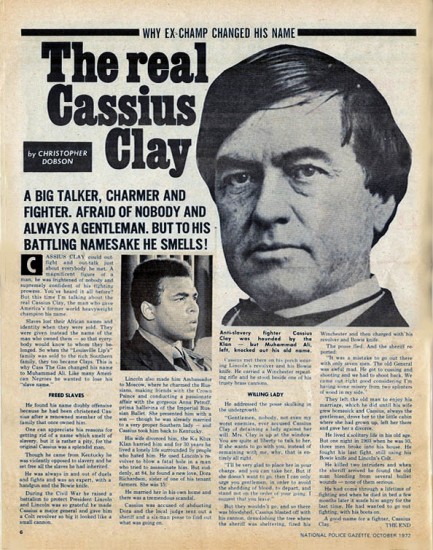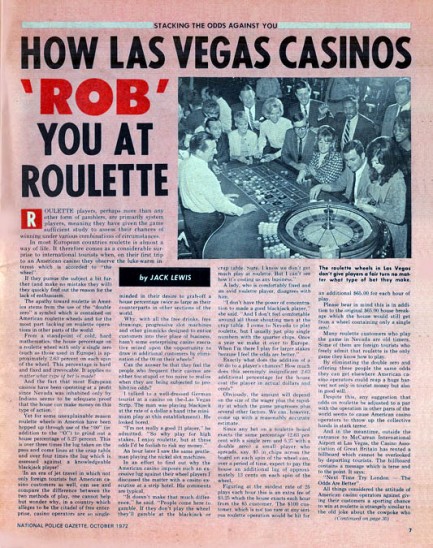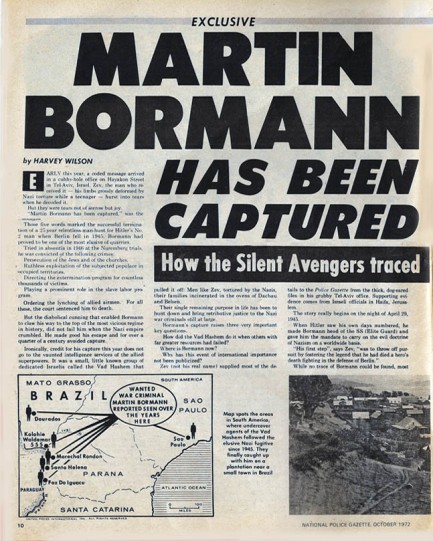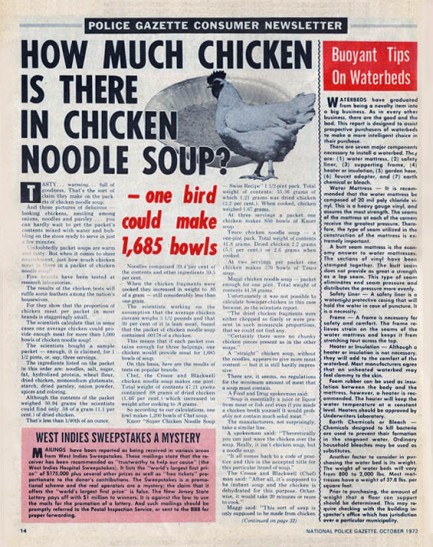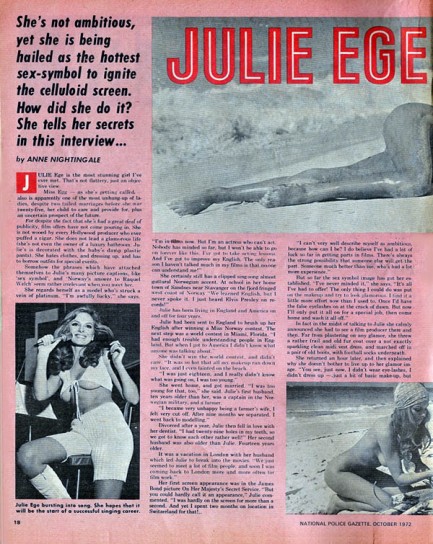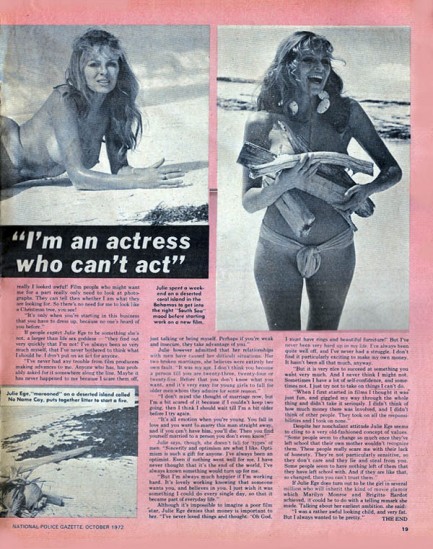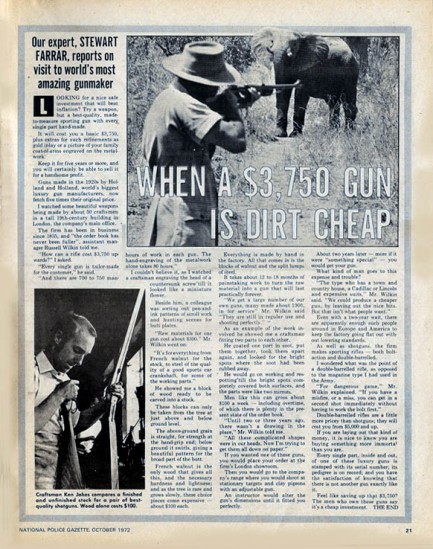 Above are selected pages from an October 1972 issue of The National Police Gazette, with cover star Solvi Stubing, who appeared in many films, including Strip Nude for Your Killer, Pussycat Pussycat I Love You, and Yearning for Love. You also get Norwegian beauty Julie Ege in the centerspread. The Ege shots are handouts, part of a larger set that had appeared a year earlier in the Swedish magazine FIB Aktuellt leading up to her starring role in Creatures the World Forgot. To prepare for the movie she supposedly spent a weekend on a deserted island, alone save for a photographer documenting her experience—i.e., here's Julie gathering wood while wearing only a loincloth, and here's Julie gnawing on some hearts of palm she's managed to forage, etc. All in all, we think it was one of the cleverest publicity stunts ever. Producers of Survivor take note—loincloths for everyone. But we digress. We've re-posted clearer versions of some of the Gazette's borrowed images below, and perhaps down the line we'll even post the entire FIB Aktuellt shoot. In the meantime, you can see one more Ege photo here.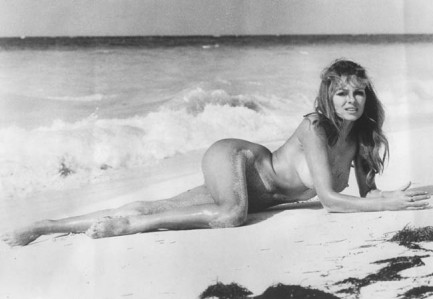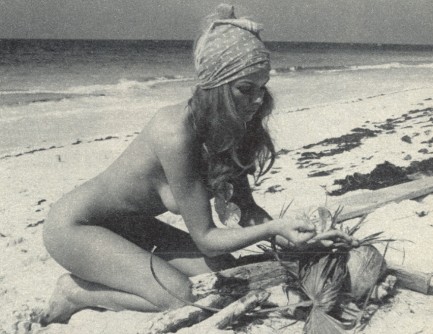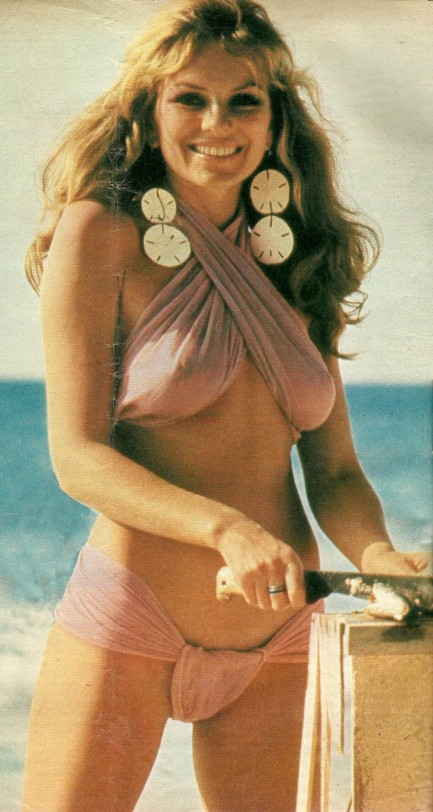 ---