The outsider's guide to Hollywood.
For almost as long as Hollywood has been a hub of international cinema there have been self-appointed guides helping tourists find the homes of film stars. Above you see an employee of Harry's Personal Guides keeping an eye out for potential customers during a rainy afternoon on Sunset Boulevard. Harry's guides rode as passengers in tourists' cars, directing them to the homes of stars, and the company also had drivers and cars available for hire. The year on the automobile advertisement in the background touts upcoming new models for 1938 and gives away the year on the photo—1937.


---
Famed San Francisco film noir retrospective returns for its annual run.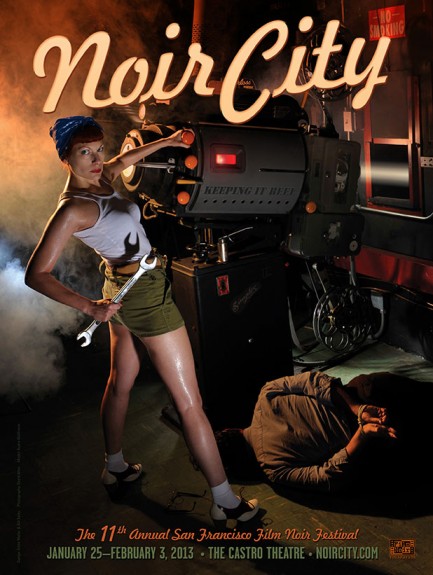 The most popular film noir festival in the world launches its eleventh edition tonight in San Francisco when the Noir City Film Festival returns to the Castro Theatre. It runs until February 3, and screens 27 films, including three new 35mm restorations. Some of the movies on the slate this year include 1950's Try and Get Me!, 1949's Repeat Performance, 1948's High Tide, 1950's Sunset Boulevard, and 1962's Experiment in Terror. Along with the films, the festival features guest of honor Peggy Cummins, who played the unforgettable character Annie Laurie Starr in 1950's Gun Crazy. There's also a noir themed nightclub with live music, torch singers, burlesque and more. Although we love living overseas, events like this are a reminder of why the Bay area lifestyle is so wonderful. If we ever return to the U.S., it'll be straight back to the Bay. The festival poster above is just the latest in a long series, and we've uploaded all the predecessors below. You can find out more about the Noir City Film Festival at the festival website.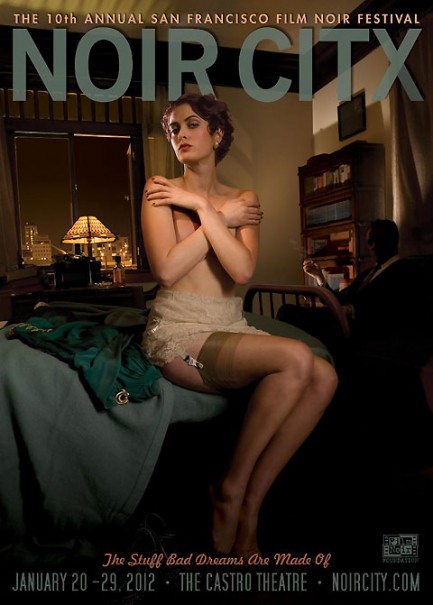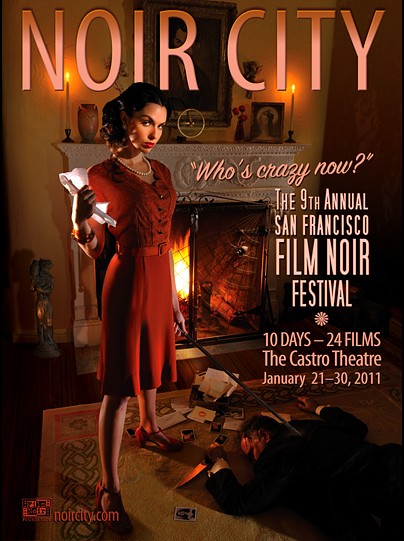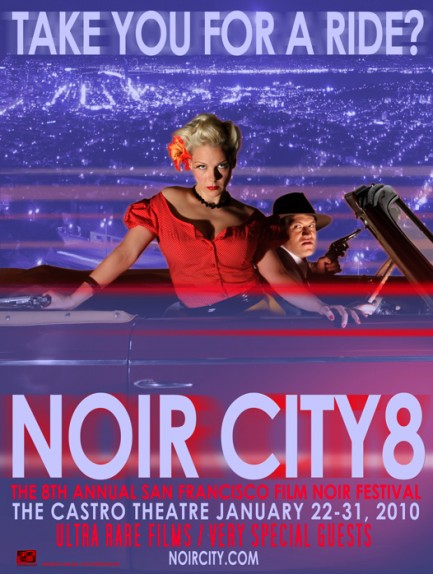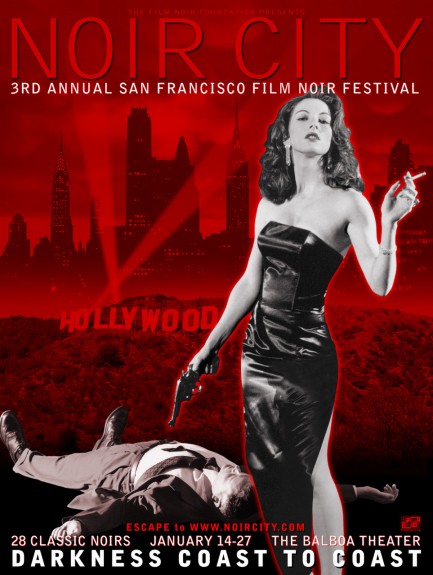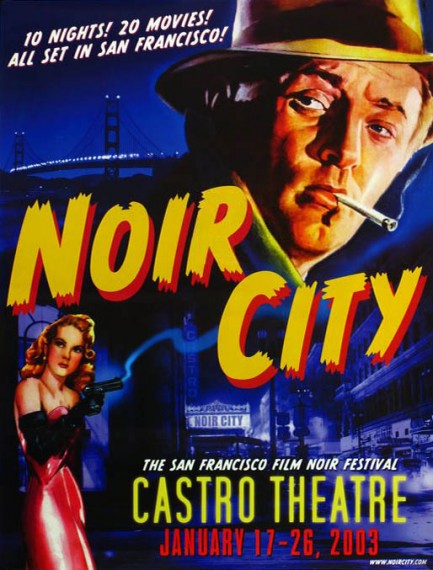 ---