This bird is more impressive every time you see it.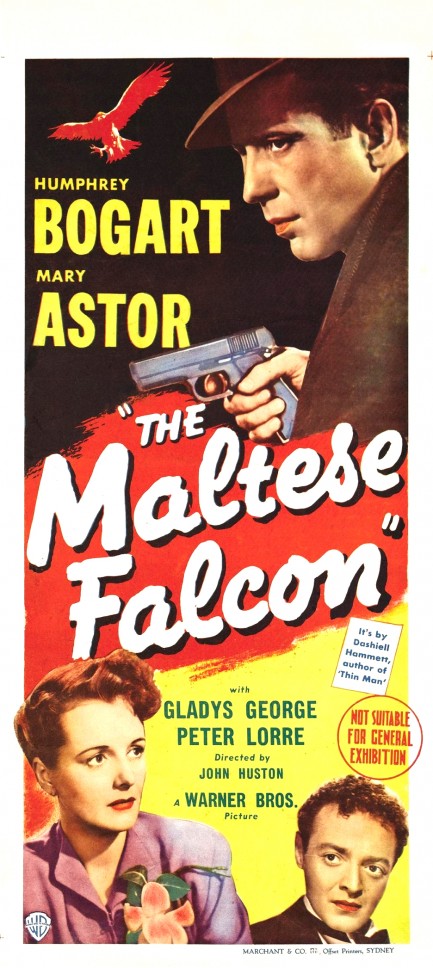 The Maltese Falcon is considered by most scholars to be the first major film noir. It was also one of the best, with legendary talents John Huston, Humphrey Bogart, and Peter Lorre coming together to make magic. Mary Astor was excellent too. This must-see film premiered in the U.S. today in 1941, but the poster above—one you don't see often—was made for its run in Australia. Put this film in the queue if you haven't seen it. And if you have, well, watch it again.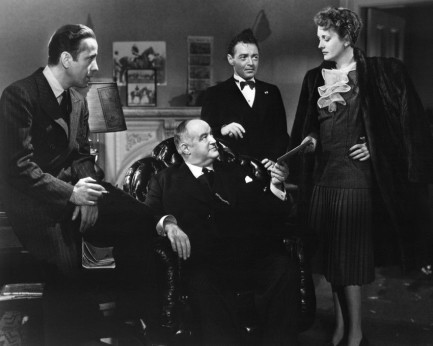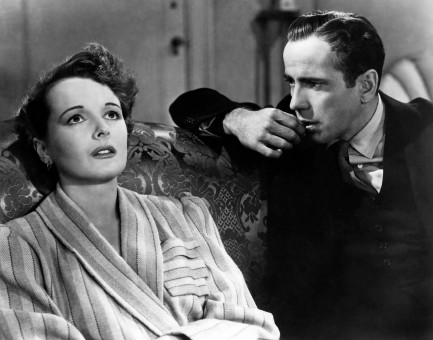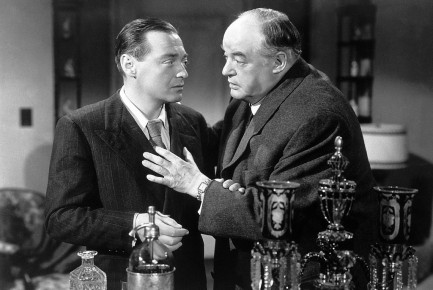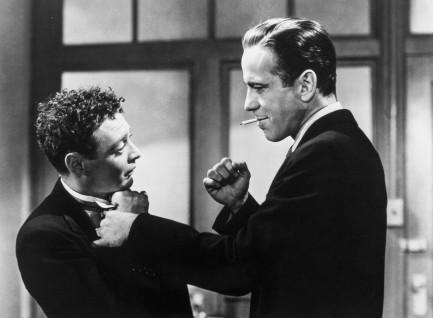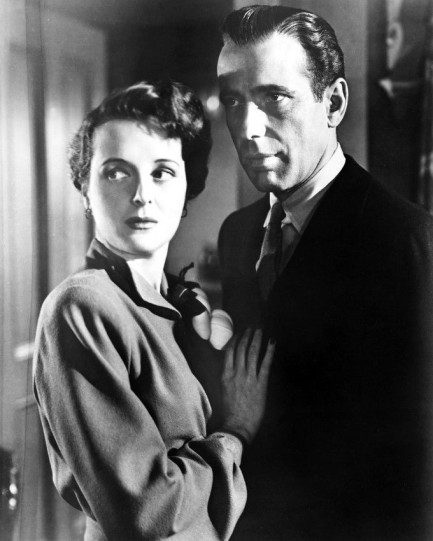 ---
Passage to Marseille has plenty of message but not enough movie.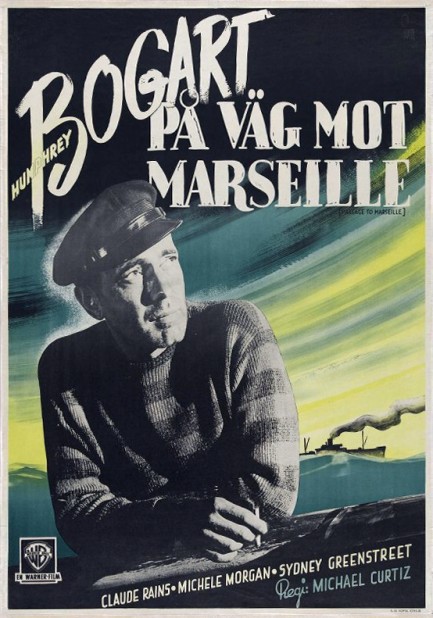 We've seen nearly every Humphrey Bogart movie but had been warned away from Passage to Marseille. We finally watched it last night and the haters were right—it's substantially below standard. You have Casablanca director Michael Curtiz at the helm and Casablanca alumni Bogart, Claude Rains, Peter Lorre, and Sydney Greenstreet in front of the camera, along with the lovely Michèle Morgan in the female lead, but all their combined efforts cannot elevate this clumsily written propaganda piece. Curtiz is not to blame—his direction is functional and James Wong Howe photographs everything beautifully. Likewise, Bogart manages his role adequately, Lorre and his emotive brow are put to ample use, and Rains dons an eyepatch and permafrown to bring some gravity to matters.
But
Passage to Marseille
is just a badly written film. Where
Casablanca
used patriotic sentiments adroitly (who can forget the way the singing of the French national anthem "La Marseillaise" both roused the audience and advanced the plot?),
Passage to Marseille
flounders under the weight of cheap nationalism and sticky sentiment. It enjoys a decent rating on many review websites but we daresay that's mainly due to Bogart bias (wherein even his bad flicks like
Chain Lightning
and
Battle Circus
have good ratings). We love the guy too, but no actor in history has batted 1.000, and this movie was a clean whiff. As propaganda it doubtless got the job done, but as a film we suggest consigning it to a dusty, unreachable shelf.
Passage to Marseille
premiered in Sweden as
På väg mot Marseille
today in 1944.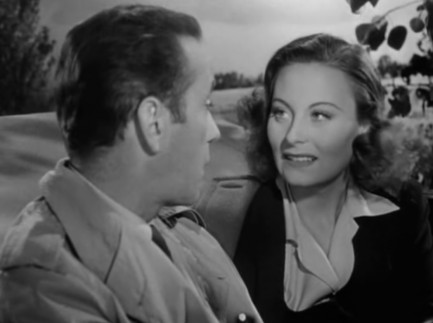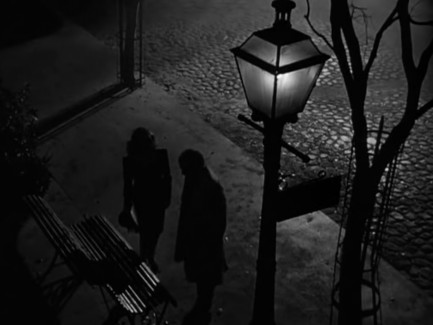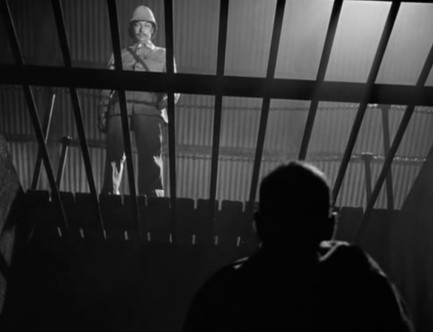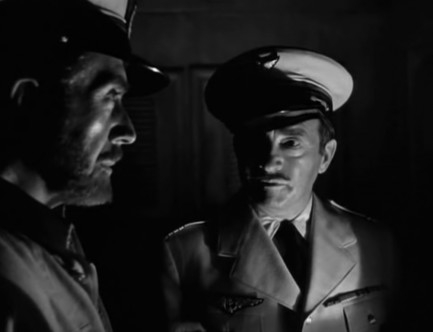 ---
Black bird singing in the dead of night.
Above are two French posters for one of our favorite movies, The Maltese Falcon. Dashiell Hammett's novel was originally adapted in 1931 by Roy Del Ruth with Bebe Daniels and Ricardo Cortez in the leads. Though that version was good, John Huston and Warner Brothers Studios chose to remake the film in 1941 and hit the jackpot pairing Humphrey Bogart and Mary Astor as Sam Spade and Brigid O'Shaugnessey. With Peter Lorre, Sydney Greenstreet and Elisha Cook, Jr. in supporting roles, the film was loaded with top talent and is considered the first film noir. If you haven't seen it, rent it. And if you like it, rent the 1931 version too—the contrast is striking. Le faucon Maltais opened in Paris today in 1946.
---