It's not how you look on the outside. Its what you are on the inside.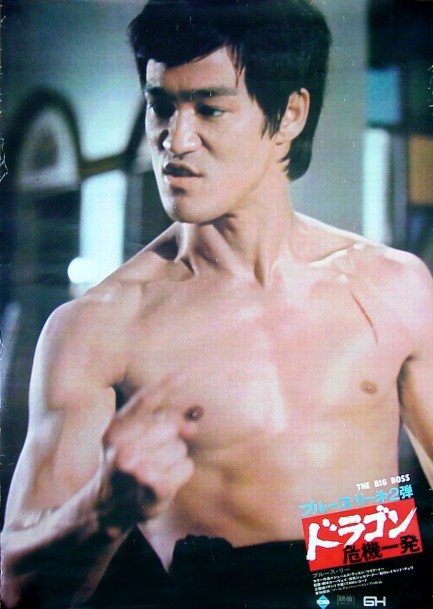 Above you see a prized part of our collection—five vintage Bruce Lee promo posters produced in Hong Kong from 1971 to 1973. We still have probably ten more Lee posters, which we'll get uploaded sometime in the near future.
---
Whatever you call it, as long as it has Bruce Lee it's all good.

Above, a poster for Bruce Lee's Fist of Fury, made for the DVD release around 1999 or 2000. Fist of Fury should not be confused with Fists of Fury. The latter was released in 1971 and was known in the U.S. as The Big Boss, whereas Fist of Fury was known as The Chinese Connection as well as The Iron Hand, and its Mandarin title was Jīng Wǔ Mén. Got all that? Great. Fist of Fury premiered in Hong Kong today in 1972.
---