I shot my alarm clock. After years of abuse it was long overdue.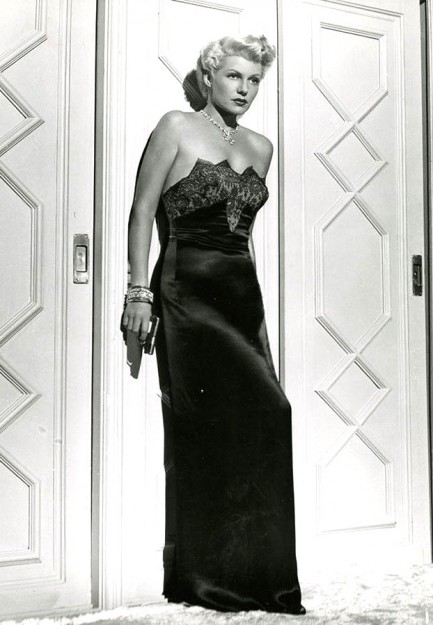 Above, a nice image of a nightgown clad, gun accessorized Rita Hayworth in her rare platinum blonde incarnation. The photo was made as a promo for her film noir The Lady from Shanghai, 1947.


---
It's good to be top of the heap.
Above, the iconic Rita Hayworth, star of such films as the incomparable Gilda, as well as The Lady from Shanghai, Cover Girl, and the musical You Were Never Lovelier, seen here looking comfy at the height of her fame in a photo made at her home, by her rather astonishing pool with its central island and palm tree, in 1945.
---