Japan welcomes a quintet of Bardot's best romantic comedies.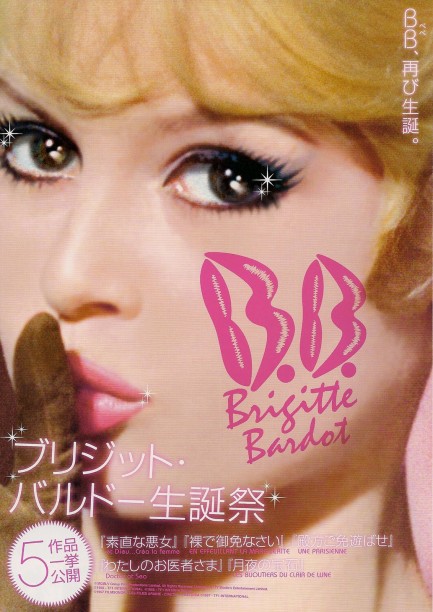 This beautiful and unusually designed poster was made for a 2008 Brigitte Bardot film retrospective in Japan. The event focused on her romantic movies and the slate consisted of Et Dieu... créa la femme, aka ...And God Created Woman, En effeuillant la marguerite, aka Plucking the Daisy, Une Parisienne, Les bijoutiers du claire de lune, aka The Night Heaven Fell, and Doctor at Sea. This is a frame-worthy piece of modern graphic design. Note how all the lines of text are set at slight angles, just a little something to dazzle the eye. Top work.
---
That girl from Paris.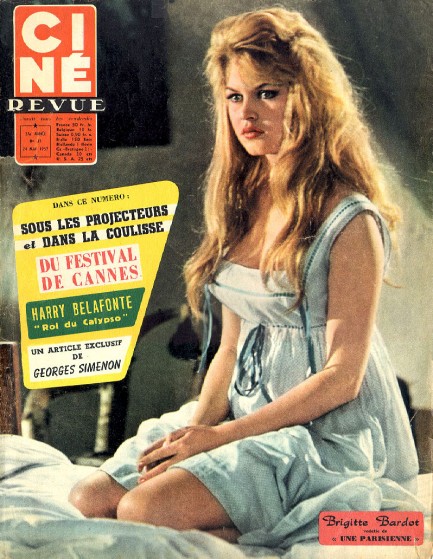 Ciné-Revue with Brigitte Bardot on the cover, published today in 1957, with a shot from her film Une parisienne.
---