Being diplomatic is one way to get what you want. And then there's Bardot's way.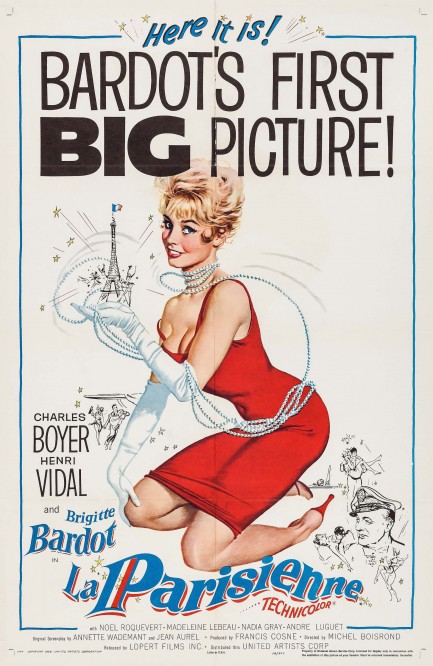 This is one of the most classic of Brigitte Bardot's movie posters, with the smiling superstar holding an Eiffel Tower in her hands, implying that all France is her plaything. That much is undeniable. It was originally titled Une parisenne, but for its English language release it was given the slightly different title La Parisienne, and in it Bardot does what Bardot always does—stops traffic, generates previously undiscovered quantum states of chaos, and flips reality upside down. This time around she plays Brigitte Laurier, the prime minister's stubborn daughter, in love her father's assistant, who tries as hard as he can not to get involved with her. Why would he resist Bardot? Because she's too young, and he already has a (married) girlfriend. He finally marries Bardot through a set of crazy circumstances, but refuses to give up his mistress, which of course leads to a jealous Brigitte taking matters into her own hands. This is a classic French style sex comedy, with confusion, mistaken assumptions, and people sneaking into each other's beds, all in service of teaching the lesson that what's good for the goose is good for the gander.


Focusing on the poster for a moment, you can see it's a high quality piece of art, but it's attributed to nobody. We checked around and came up with zip. You'll notice it says La Parisienne was Bardot's first big picture. We doubt that—it was her eighteenth movie. We can find no evidence anywhere that this one was different budgetwise than her other headlining efforts. Possibly, "big" is a reference to the plot's focus on international politics and diplomacy. The film does seem to have a larger scope, and take place against a larger backdrop than usual. So maybe that's it. Or maybe the American distributors meant that it was the first of Bardot's films to receive a big promotional push in the U.S. We just don't know. But here's what we're sure about: after a successful run in Europe beginning in late 1957, La Parisienne premiered in New York City today in 1958.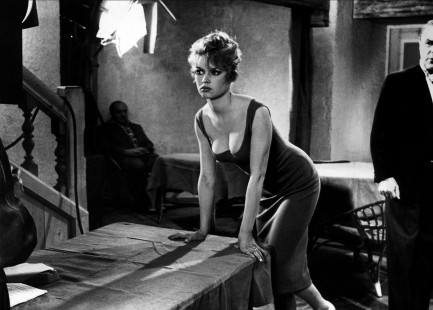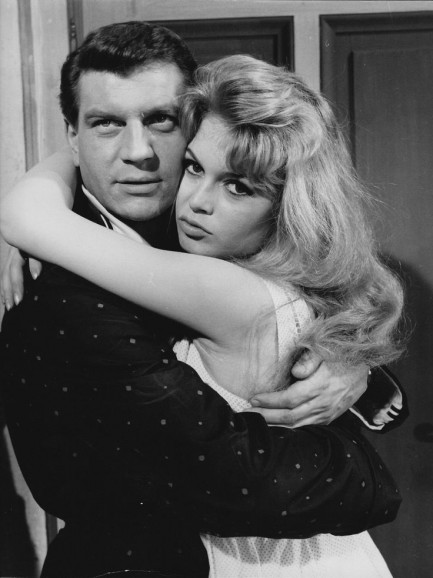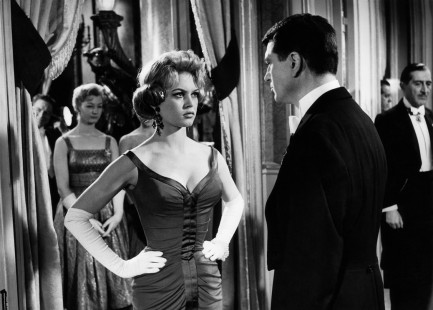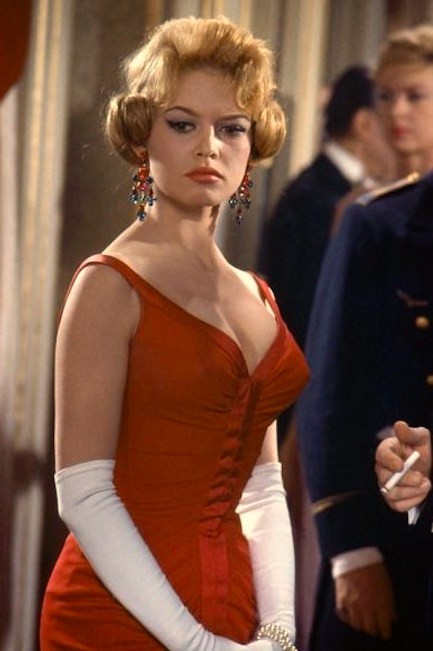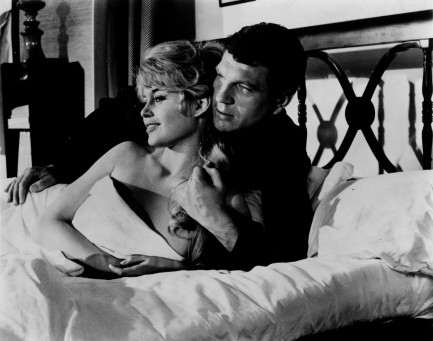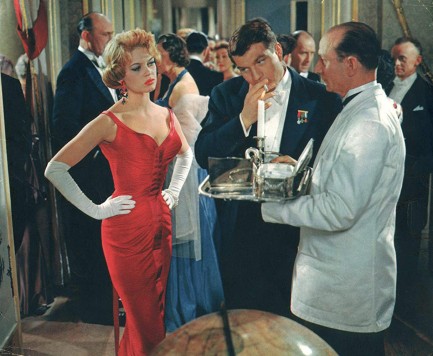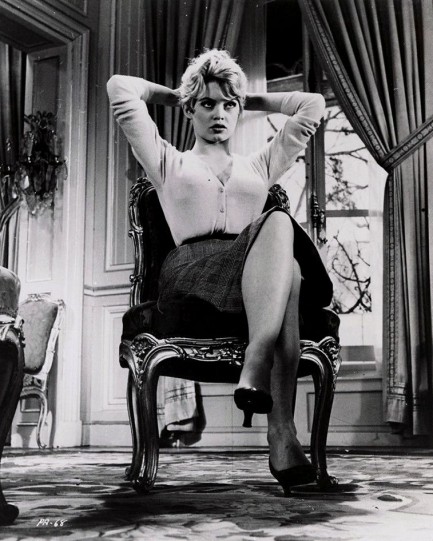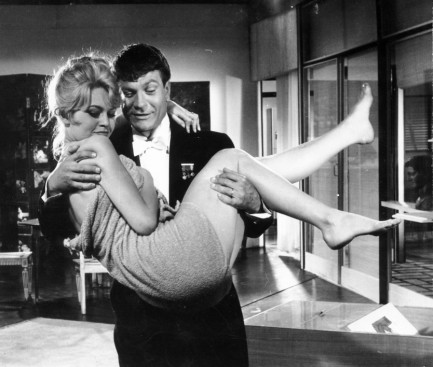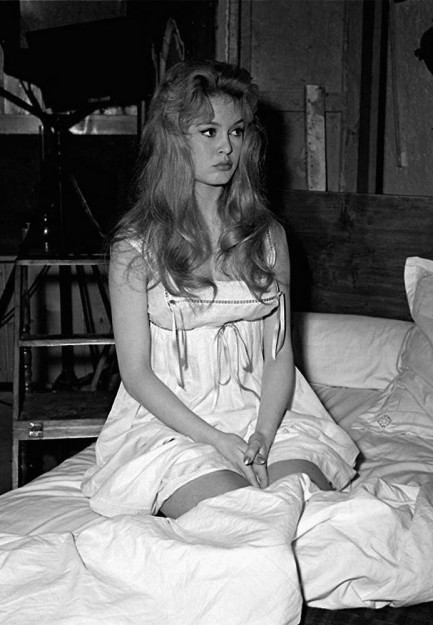 ---
Japan welcomes a quintet of Bardot's best romantic comedies.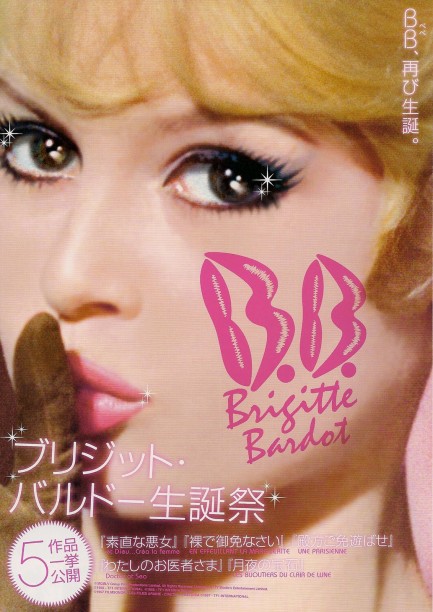 This beautiful and unusually designed poster was made for a 2008 Brigitte Bardot film retrospective in Japan. The event focused on her romantic movies and the slate consisted of Et Dieu... créa la femme, aka ...And God Created Woman, En effeuillant la marguerite, aka Plucking the Daisy, Une Parisienne, Les bijoutiers du claire de lune, aka The Night Heaven Fell, and Doctor at Sea. This is a frame-worthy piece of modern graphic design. Note how all the lines of text are set at slight angles, just a little something to dazzle the eye. Top work.
---
That girl from Paris.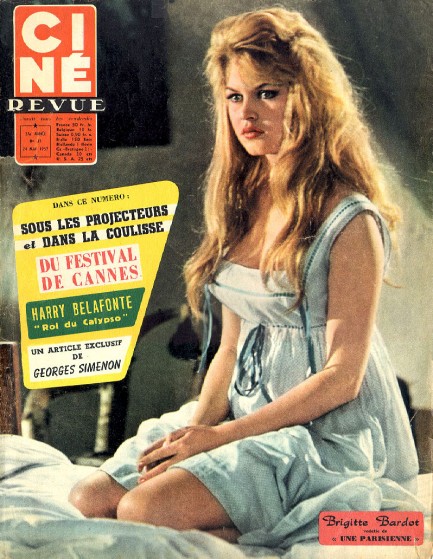 Ciné-Revue with Brigitte Bardot on the cover, published today in 1957, with a shot from her film Une parisienne.
---