Femmes fatales are tough but are they bulletproof?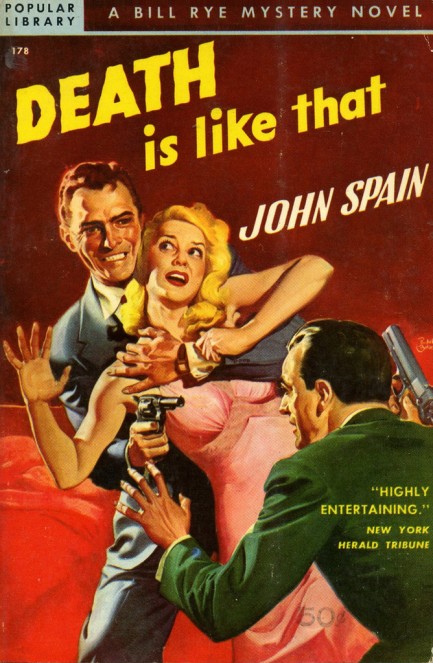 We've run across some low characters in paperback art, but these guys are the lowest. Faced with danger they've grabbed the nearest woman to use as a shield. Women in mid-century fiction have it rough—they're interrupted while skinny-dipping, carried off against their will, manhandled, spied on, tied up, and more. They have their victories too, thankfully—put a gun in their hands and they start dropping men like two-foot putts. Well, good thing femmes fatales are so tough, because they'll need to be hard enough to stop bullets to get out of these jams. We shared another cover in the same style back in 2009 and you can see that nice effort here.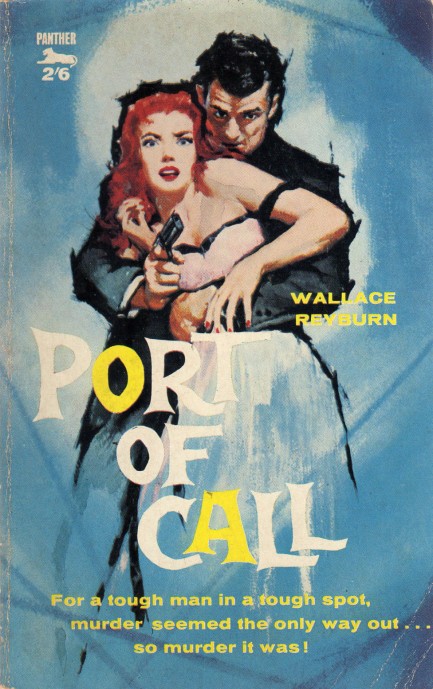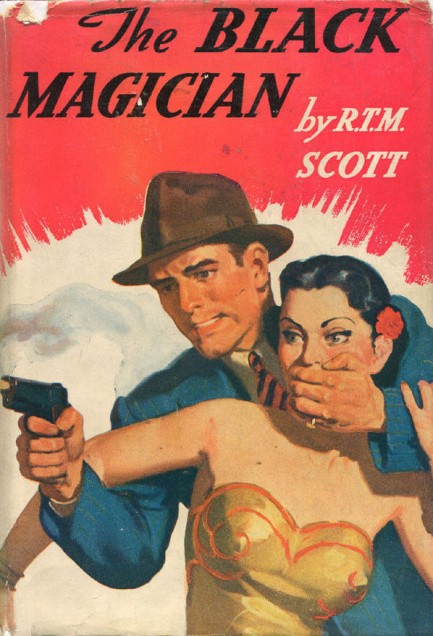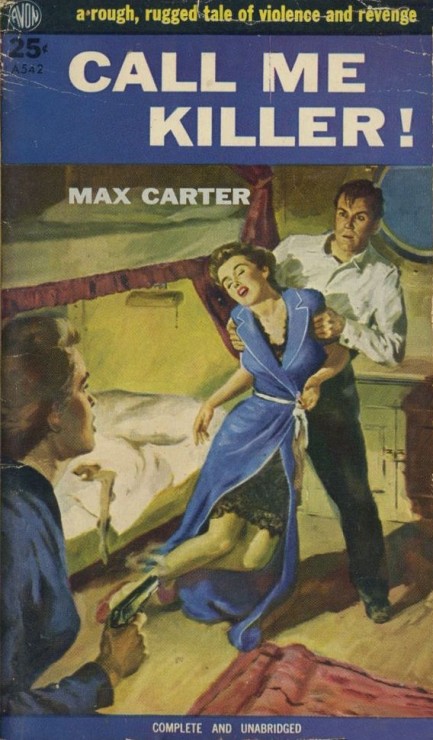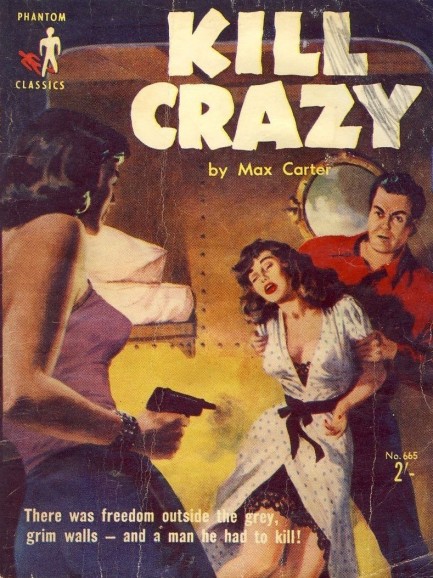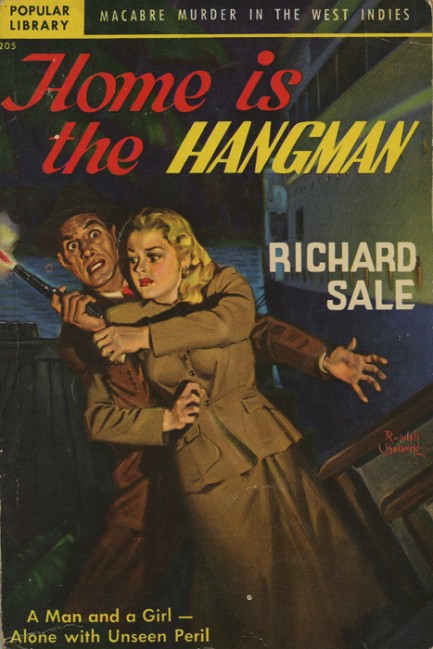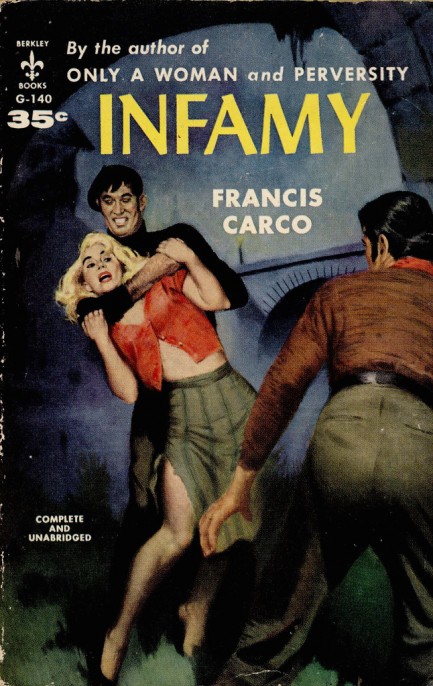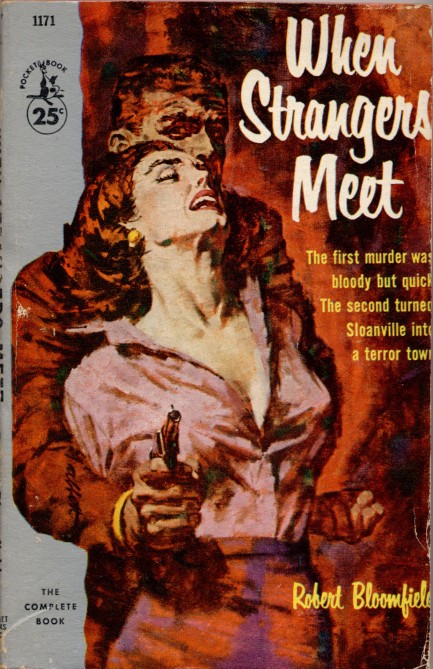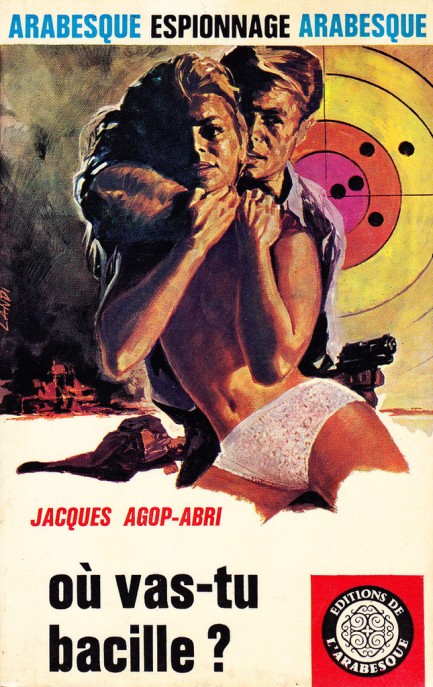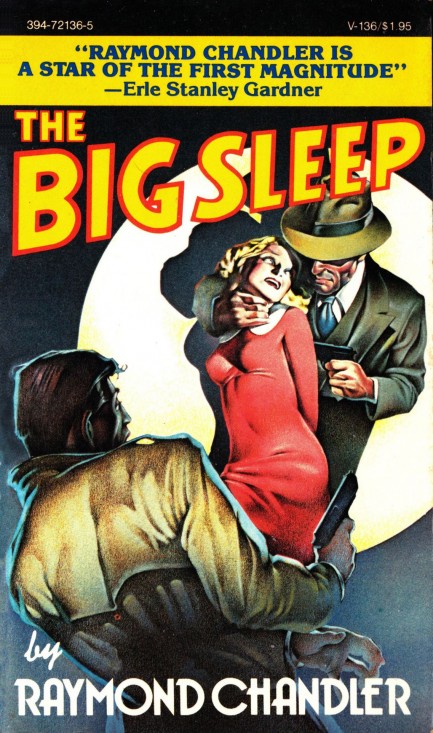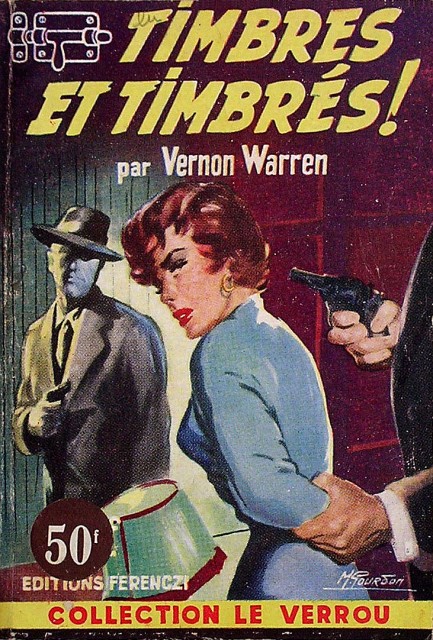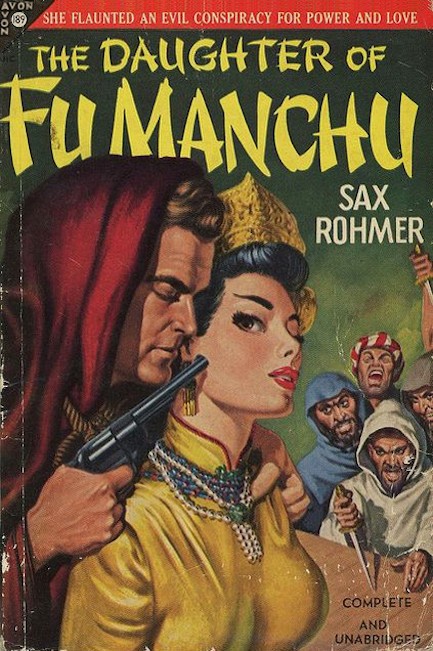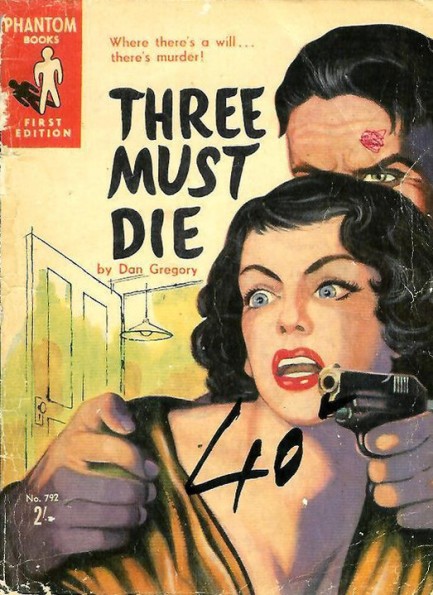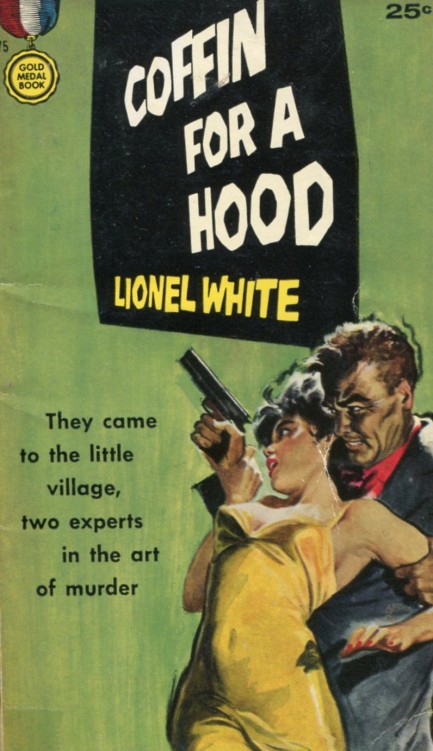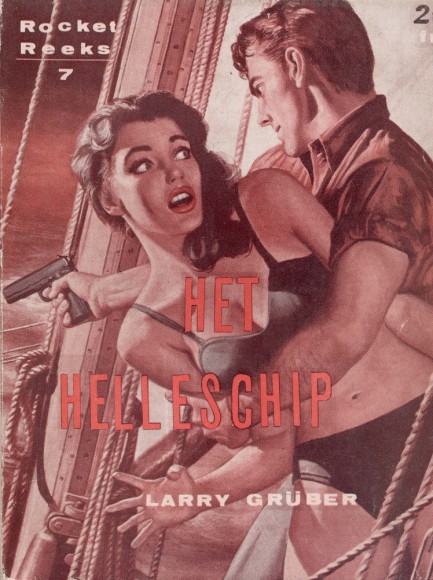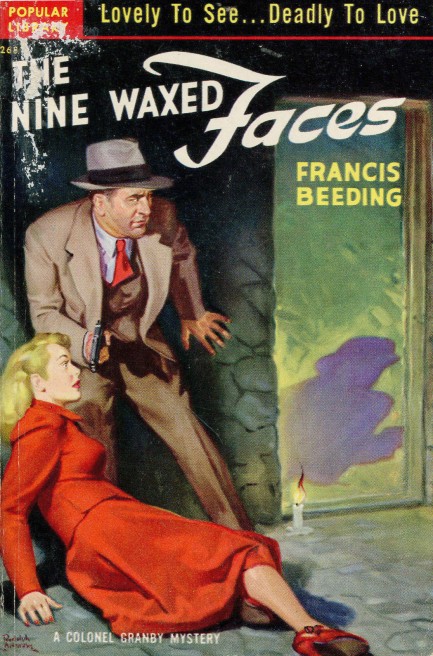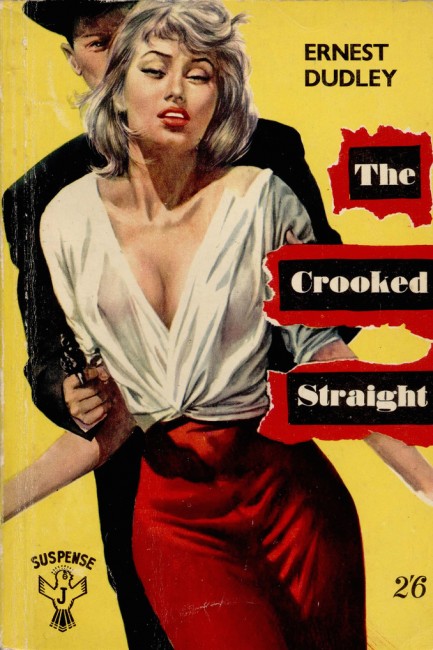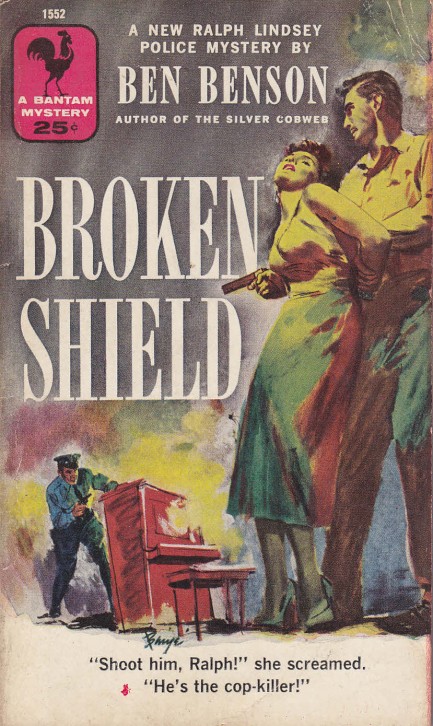 ---
Please let me go! I'm not even in this book!
Originally published in 1933, with this Century Publications paperback appearing in 1946, Van Wyck Mason's The Shanghai Bund Murders was seventh in a series of twenty-six mostly similarly titled thrillers such as The Hongkong Airbase Murders, The Sulu Sea Murders, and—no one-trick-pony Mr. Mason—The Budapest Parade Murders, because murder happens even outside Asia. All of these starred his spy creation Hugh North, and here Hugh finds a coin—previously carried by an agent who suffered an early demise—that is engraved with a coded message about Chinese military secrets. You get pro forma anti-commie stuff, but the real villains here are western gunrunners. The excellent cover art, which is not related to the text, is by Malcolm Smith.
---
Vintage literature reminds us that murder, deceit, betrayal, lust and greed know no boundaries.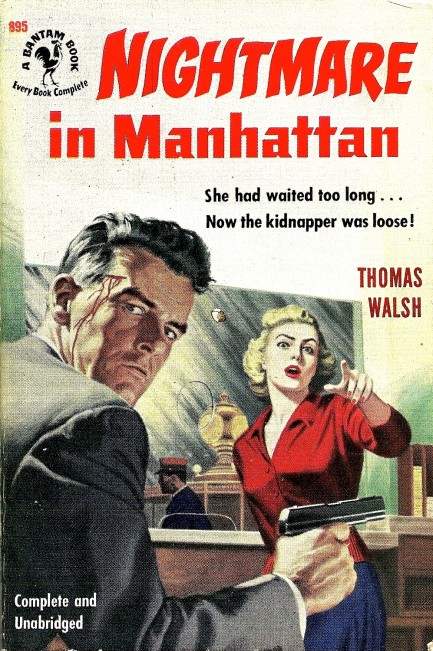 There's a saying that the world is a book and those who don't travel read only one page. But on the other hand, if you stay home the danger and mayhem at least happen in your own language. Which is the better course? Pulp authors seem to think it's the latter. Above and below are twenty-one vintage bookcovers for fiction set in various cities around the globe. The writing spans genres such as romance, sleaze, horror, and espionage, and the art is by Mitchell Hooks, Barye Phillips, Robert McGinnis, et. al. Thanks to all the original uploaders.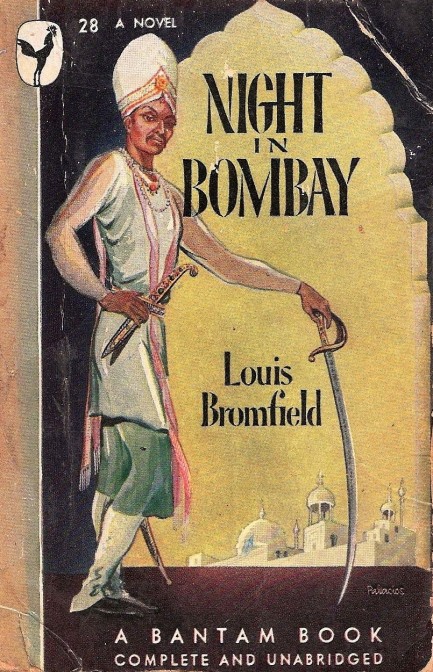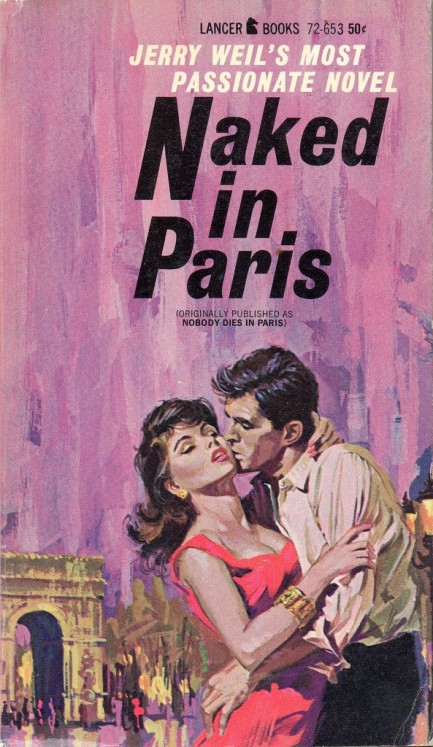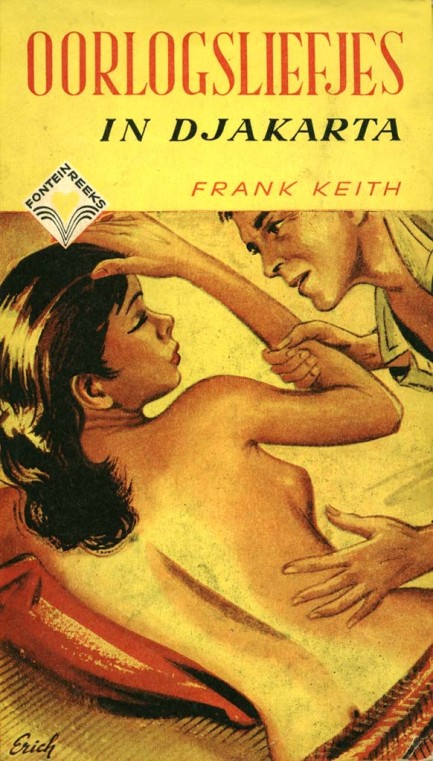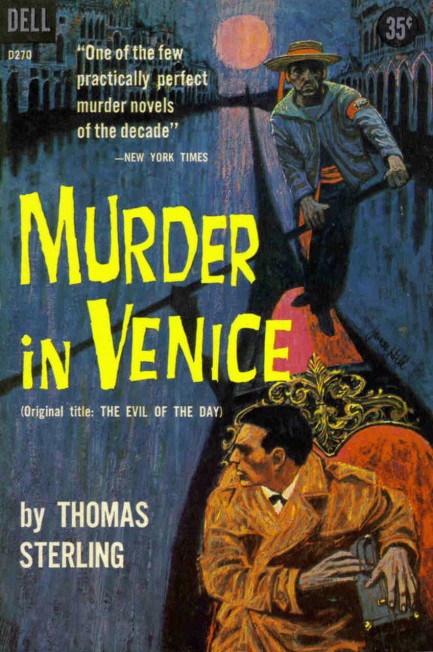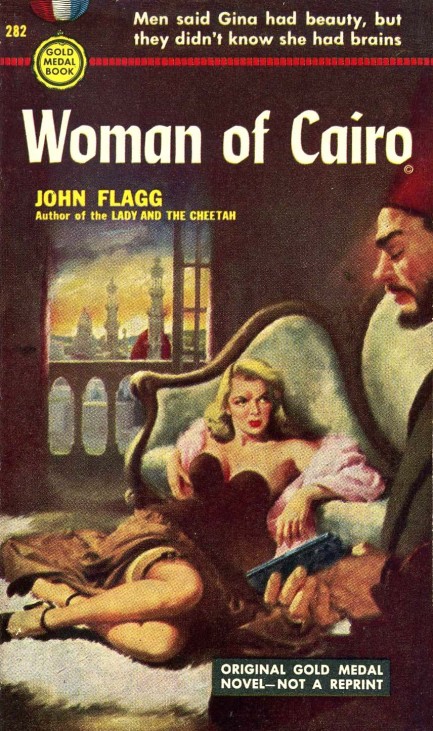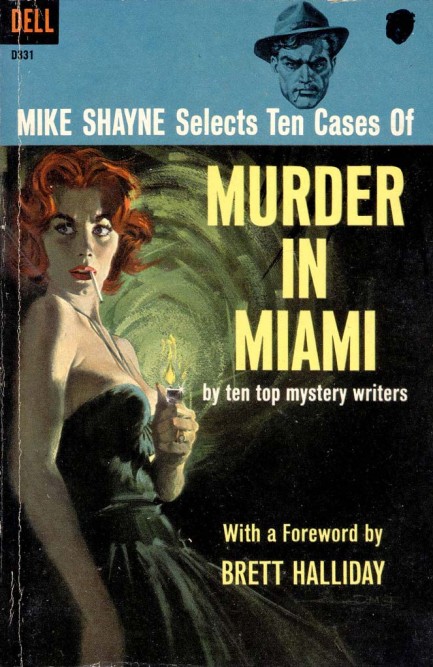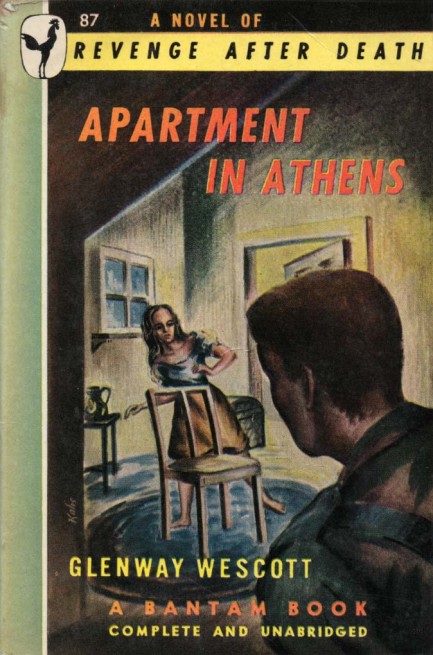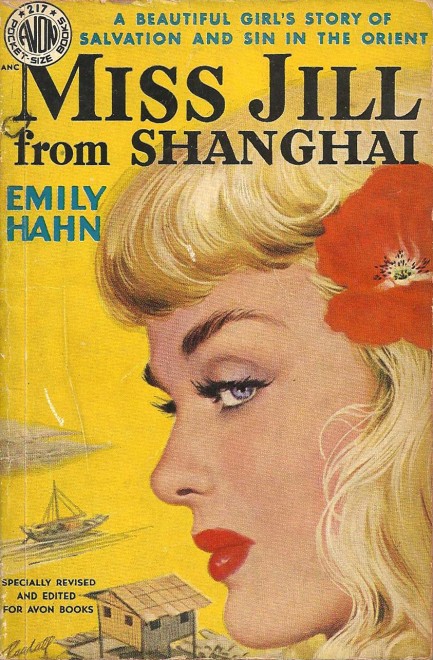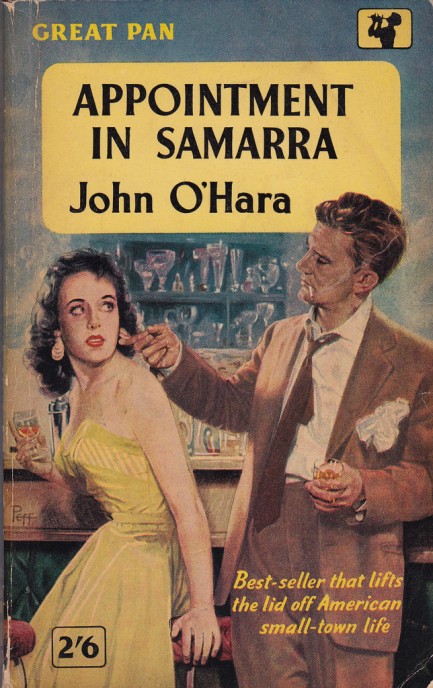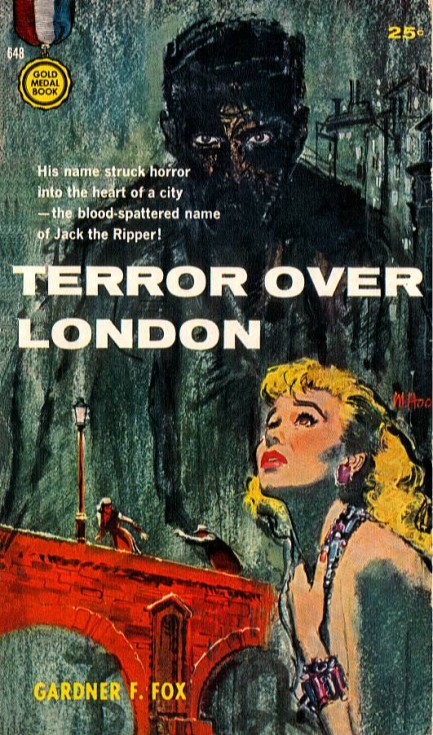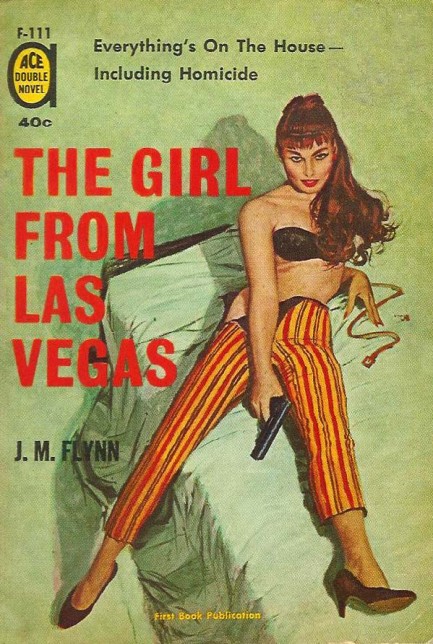 ---