I really don't know if I can survive another day of this.
Summer is coming just in the nick of time for Reiko Ike, who tends to wilt during the cold Japanese winter months, as you see her doing in this photo. It comes from an issue of the Japanese magazine Weekly Playboy and was published in January 1978 as part of a pin-up calendar. Reiko got the month of May, which is the commencement of new hope, the efflorescence of the natural world, and a good time to shop for bathing suits. Unless you prefer to go au naturel. Either way summer is the most fantabulous time of the year.
---
She's a stone cold killer but there's another side to her.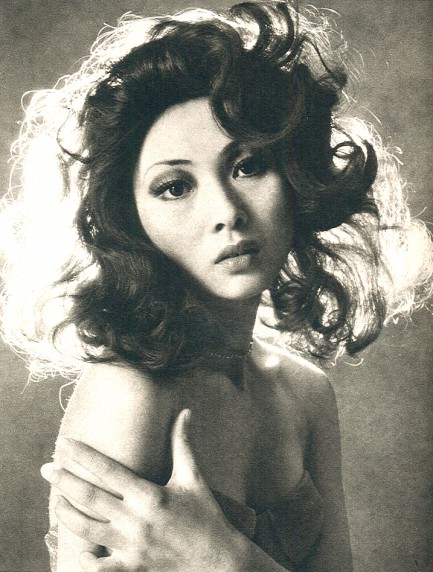 This unusually glamorous shot of Japanese action star Meiko Kaji looking hair salon fresh is from the pages of the Japanese magazine Weekly Playboy. It's always strange to see her without a sword or a gun in her hands, but we dig it. The date is, we're thinking, around 1972. The actual image is timeless.


---