Shhh... poor baby. Don't think of them as my ex-lovers. Think of them as practice sessions for all the fun we have.
We like this pretty cover for Loose Ladies, a "Love Novel" written by Wright Williams, aka Watkins E. Wright, for Knickerbocker Books. Williams also wrote Bar-Fly Wives, Borrowed Ecstasy, Carnival Girl, Cheaters at Love, and a bunch of other books of this ilk. Loose Ladies was number forty-eight in Knickerbocker's Love Novels series and appeared in 1946. You'll often see these referred to online as sleaze, but they're chaste by today's standards, though this one actually touches on the idea of test tube babies, weirdly. The uncredited cover painting is in a style seen on true pulp novels of the 1930s and 1940s, before good girl art took over. Maybe we'll put together a Knickerbocker collection later. Keep an eye out.
---
You can't put a price on genius.
We spend a lot of time looking for obscure paperback fronts, but sometimes you have to go with the top artists just for a reminder of how good they were. Therefore behold the immortal George Gross—six examples, all perfect.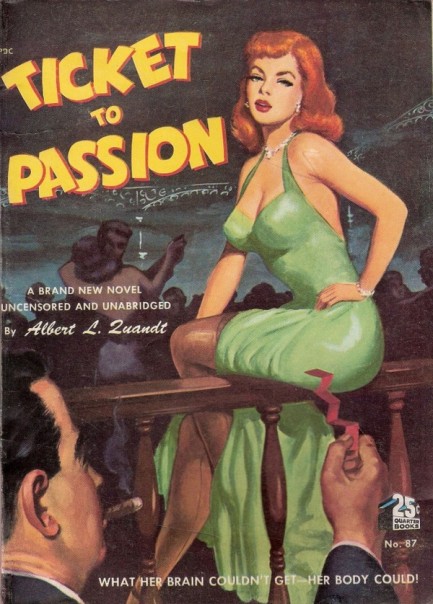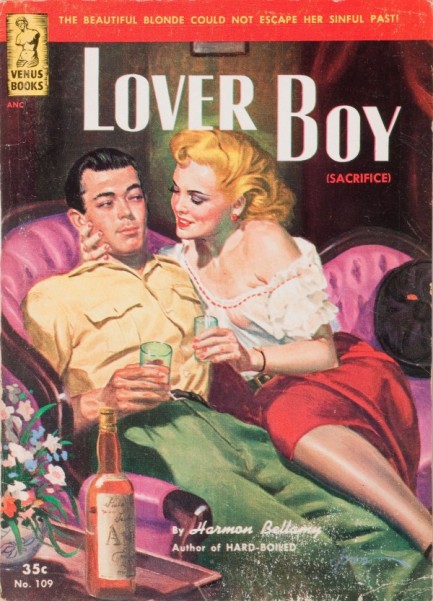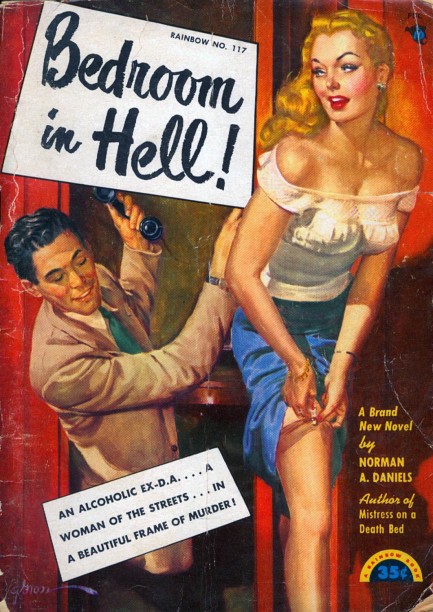 ---