One caress and you're hers.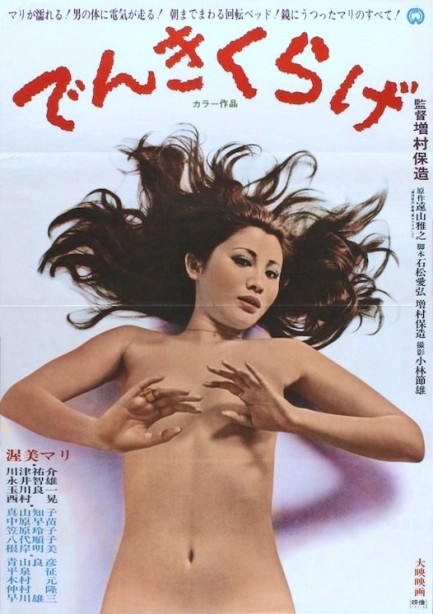 Above, two alternate versions of the poster for Denki kurage: kawaii akuma, aka Electric Medusa: Lovely Wicked Woman, aka Play it Cool, with Mari Atsumi. See the slightly different poster we shared in 2011 here.
---
Have you ever been to Electric Medusa land?
Above, another Japanese promo poster featuring Mari Atsumi, this one for director Yasuzo Masumura's Denki kurage: kawaii akuma, which was known internationally by the great title Electric Medusa: Lovely Wicked Woman, but which was known in the U.S. as Play It Cool. It premiered in Japan today in 1970.
---
There's something about Mari.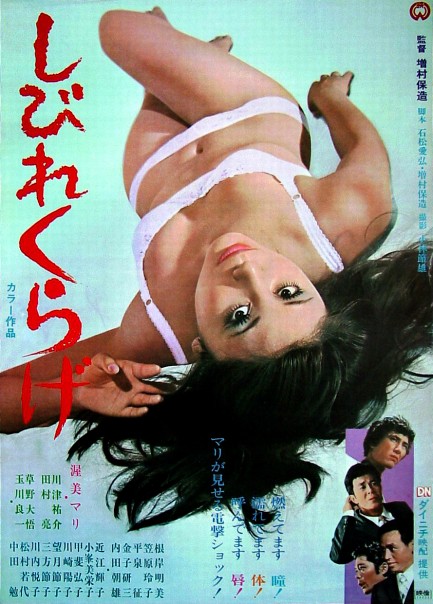 The nice poster you see above is for Yasuzo Masumura's erotic melodrama Shibire kurage. The title has something to do with jellyfish, but rather than rely upon such an esoteric concept, for its international release the film's name was dumbed down to something literal: Hot Little Girl. The hot girl in question here is Mari Atsumi, starring as a go-go dancer who runs afoul of the yakuza, and she makes this one watchable even when the ominous strings washing continually over the soundtrack make you wish violins were never invented. You can see the entire movie online here, in Japanese. Shibire kurage opened in Japan yesterday in 1970.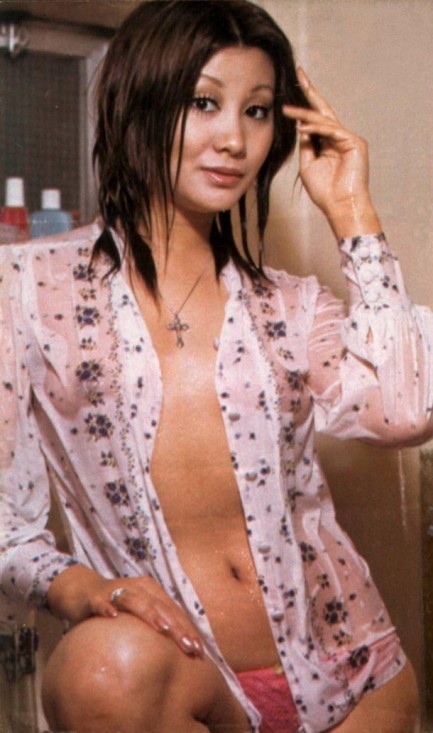 ---