Ménard was a star but Baker was a groundbreaker.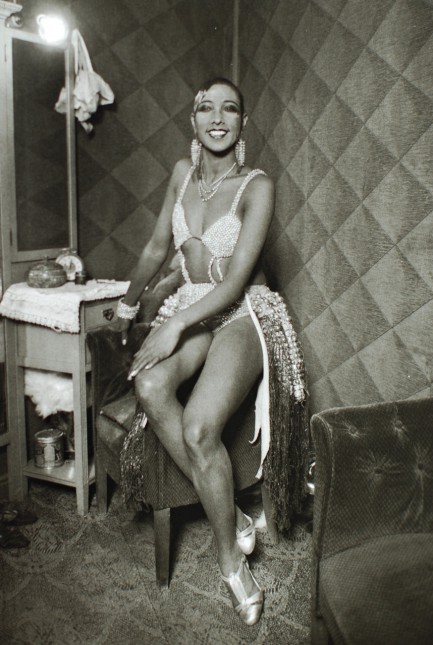 Since we recently featured Josephine Baker's Folies Bergère successor Yvonne Ménard it seemed only fair to feature la grande Baker herself. Here she is backstage at the Folies in February 1930. She had been in Paris since 1925 and was by this time twenty-eight years old and one of the most famous performers in France, if not all of Europe.


---
What are you staring at, chérie? Have you never seen a hat before?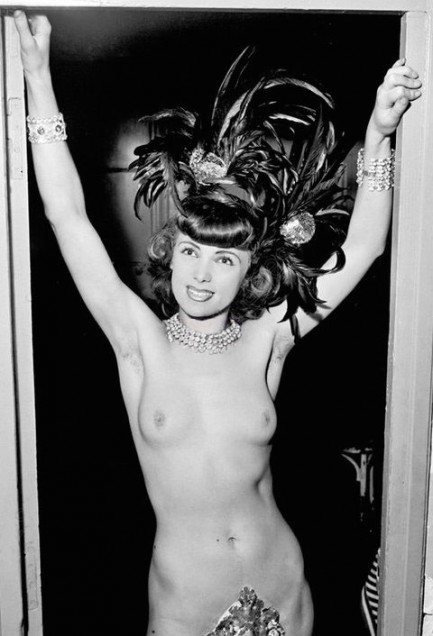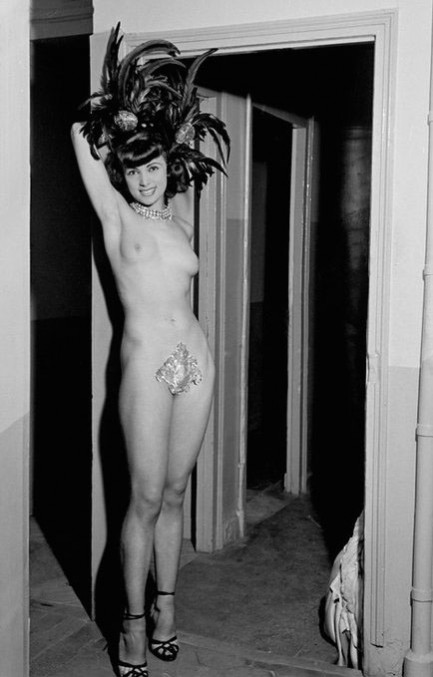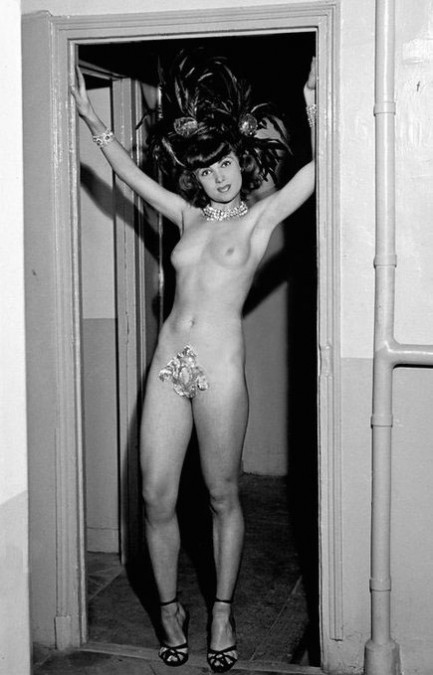 French burlesque dancer Yvonne Ménard is all smiles, and why not? That thing she wears between her legs probably tickles. Ménard also may be smiling because when these photos were taken she was about as famous as a dancer could be. She had started as a nude mannequin at La Cigale, then joined the cast of Folies Bergère as a replacement for a departing Josephine Baker after understudying the great American star during the 1949 season. Ménard was twenty when she took the lead role—the photos above were made backstage at the Folies shortly afterward. One of the acts Ménard developed showed her struggling against the lure of opium. She wore only her famous glittering leaf, and battled dark male figures only to be eventually carried by them into a smoking pit.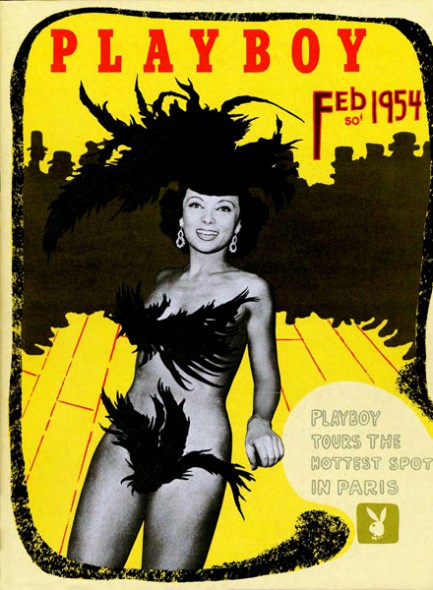 Ménard's performances were a bit different from Baker's—she couldn't sing as well, and her dancing was a work in progress, but she would eventually master various flips and aerial maneuvers, which she once demonstrated for a photo feature in Life magazine. She toured the U.S. numerous times, making stops in New York, Miami Beach, and Las Vegas, and also performed in South America. Somewhere in there she made time to appear on the cover of the third issue of Playboy, in February 1954, and writer Georges Tabet said inside the issue, "Yvonne is the crystallization of Paris. She's got a petit quelque chose—a little something—that you have to be born with. Chevalier, he has it in his smile. Edith Piaf has it in her voice. This one—she has it all over."
---