It's a bold color but in samurai movies everyone who's anyone wears it.

The above poster was made for the samurai thriller Bôhachi bushidô: Sa burai, known in English as Bohachi Bushido - The Villain. Gorô Ibuki plays a mid-1600s samurai named Kyushi-Issho who goes to work for a gang called the Bohachi that kidnap women from across Japan to sell them into sexual slavery.
This gang is uniquely cruel, which suits Kyushi-Issho just fine. He's cruel too. He chops off numerous arms and heads, and generally paints walls red wherever he goes. Enter Reiko Ike, one of the stars of Toei Company's pinky violence genre, as Monkmatsu, who procures women for the gang. When she meets the samurai sparks fly, but she learns that Kyushi-Issho isn't exactly all there.
Their gang is soon arrayed against a rival group, and the tensions come to a frothy head. The conflict is resolved via a blood drenched final battle—a common motif in these films, the same way a final duel is standard in so many American westerns.
The nihilistic Kyushi-Issho is fond of saying that to live is hell, yet death is also hell. Somehow, though, he always finds the will make a choice between giving up and going on. For life may be hell, but better the hell you know. Bôhachi bushidô: Sa burai is blades, blood, and boobs done with style, well worth a watch. It premiered in Japan today in 1974.

You know what the ceiling needs? A splash of red.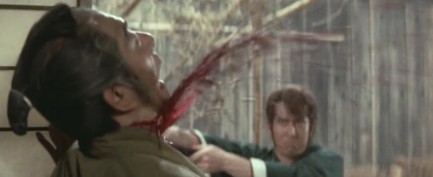 You know what that wall needs? A splash of red.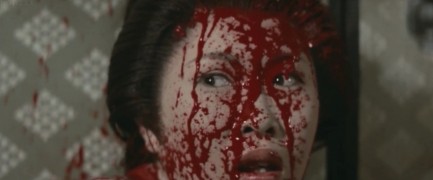 You know what her make-up needed? A splash of red.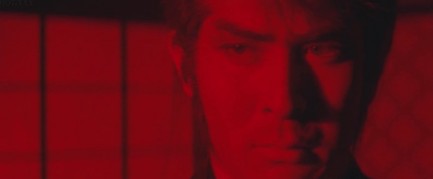 I like red. I shall paint the entire house this color.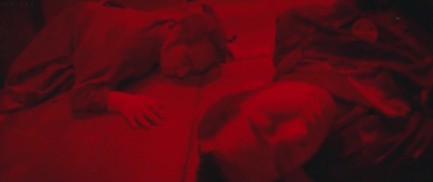 Yes. Just as I envisioned.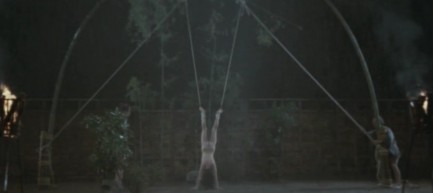 Why stop inside the house? When this woman is torn in half she'll paint the entire yard red.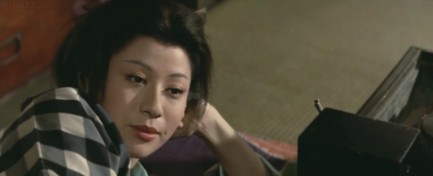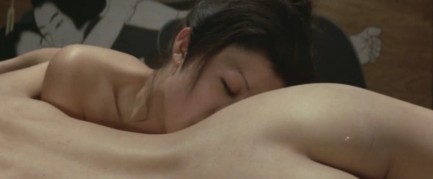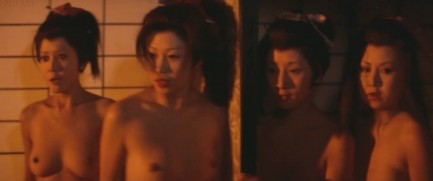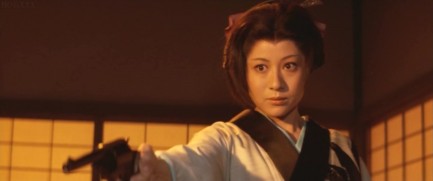 And lastly, the standard promo poster, as opposed to tateken size at top.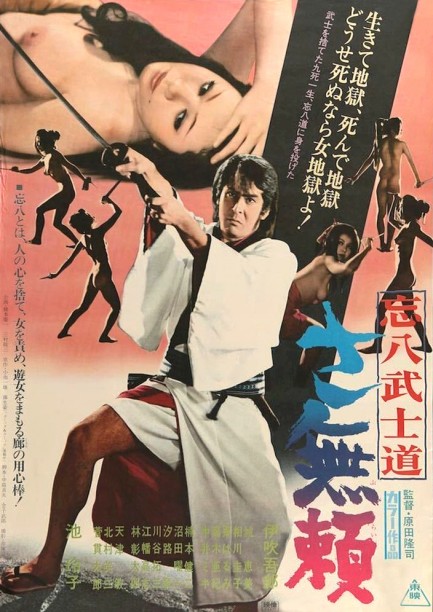 ---