Hellooooo! Anybody out there got a couple of bananas?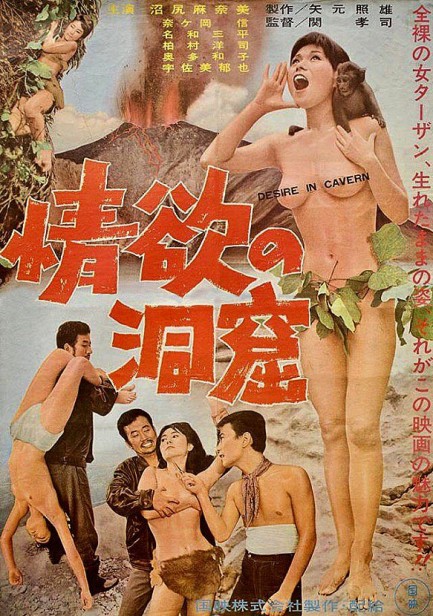 Above is an amazing poster for the obscure Japanese film Jōyoku no dōkutsu, known in English as Desire in Cavern, Cave of Desire, and Cave of Lust. That's star Aki Ema, aka Minami Numajiri on the art letting out a great big yell, which you'd probably do too if you had a monkey on your back. The movie premiered in Japan this month in 1963.


---
The hard work around the house is never done.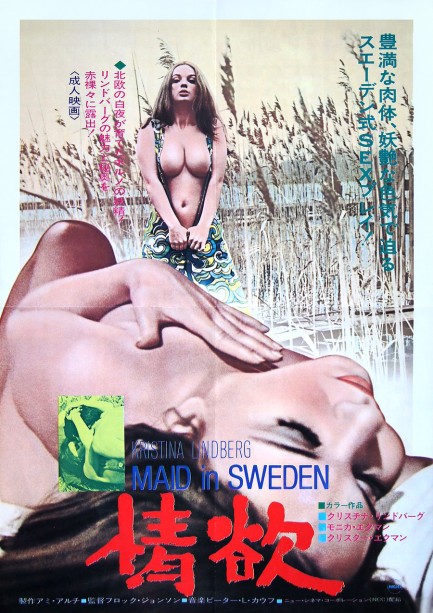 Above is a vanishingly rare Japanese promo poster for the sexploitation flick Maid in Sweden, with starred Christina Lindberg in her only U.S. production. The movie was made by the schlock factory known as Cannon Films, and coming early in Lindberg's career it helped establish her popularity with international audiences. We already talked about it back in 2013, so if you want to know what it's about check this link. We've also uploaded a promo shot of Lindberg you've never seen before, just below. It isn't the last of the unseen Lindbergs we have, so keep an eye out for more. Maid in Sweden premiered in Japan today in 1972 as 情欲 or Yokubō, which is, succinctly, "lust."
---