Always put your best foot forward.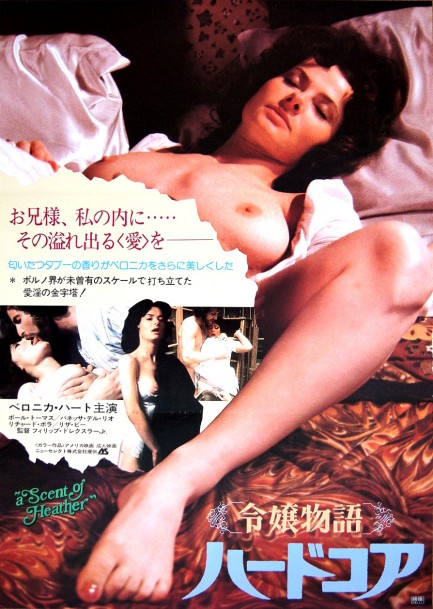 It's been a while, so here's another Japanese poster for an American x-rated movie. We have many of these and really should share more. Consider that a pledge. This one was made to promote A Scent of Heather, starring Veronica Hart. We shared a different poster for this film a while back, but this one is for the foot fetishists out there. We took a glance at the movie when we made that previous post, and we can attest that Hart's allure extends beyond her feet. A Scent of Heather opened in the U.S. in 1980, but reached Japan considerably later, today in 1983. Below is promo shot of Hart for the non-foot fetishists out there, and you can see that previous poster we mentioned here. We'll see more from her later.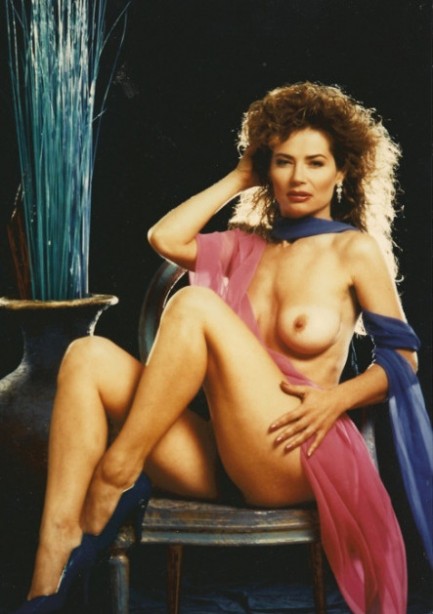 ---
A good time is in the cards.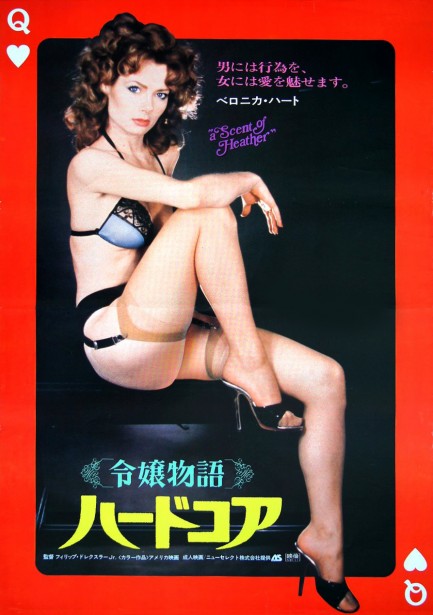 We've dug into our collection of adult film posters again, and today you see online for the first time a Japanese promo for A Scent of Heather. It starred Veronica Hart in the story of a convent-raised rich girl whose arranged marriage goes wrong when, after the ceremony, she and her new spouse discover they're siblings. Stuck in the marriage but unable to consummate the union, they seek sexual satisfaction with numerous other partners in interesting ways. The film helped launch Hart on a trajectory that quickly made her one of the most popular adult performers of the 1980s. In addition to porn, she later appeared in the mainstream films Boogie Nights and Magnolia. Promo photos of her from her early career are a bit rare, so this is not only an amazing poster, but also quite possibly the best image you'll ever see of her. A Scent of Heather opened in the U.S. in 1980, and eventually premiered in Japan today in 1983. You can see more Japanese promos of this type by clicking here.
---