Vaudeville goes to outer space.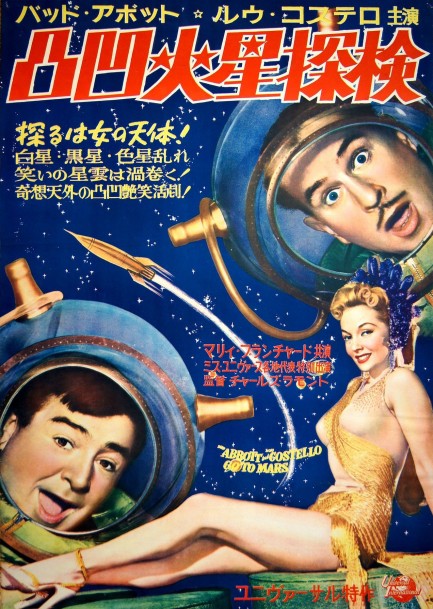 Occasionally we deviate from pure pulp to share something amazing and this Japanese poster for Abbott and Costello Go to Mars falls into that category. Not that the movie is light years from pulp—it's sci-fi, sort of. The twist is that Abbott and Costello don't actually reach another planet—at least not at first. Instead they accidentally land in New Orleans during Mardi Gras and merely think they're on an alien world. Cute in parts, but stupid as hell in most, the movie is strongly Vaudeville influenced, with everything that term implies. Abbott and Costello Go to Mars, with the lovely Mari Blanchard co-starring in film and on poster, opened in Japan today in 1953.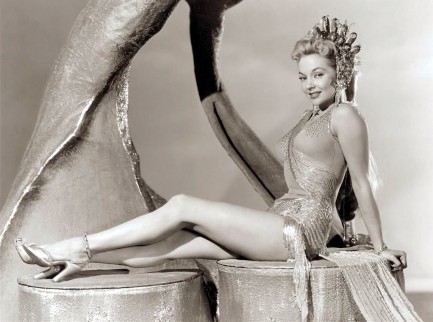 ---
Suddenly we believe in a Hyer power.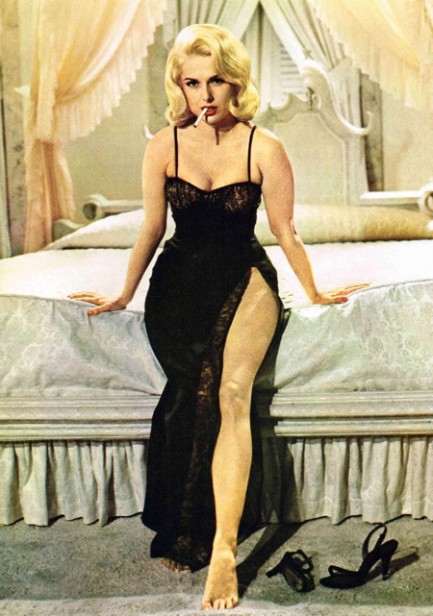 American actress Martha Hyer first appeared in films in 1946, which makes her another golden age actress who is still around today. She was predominately cast in westerns, however did appear in the thriller The Velvet Touch, the comedy Abbott and Costello Go To Mars, and the musical Bikini Beach. This was shot by Lativian-born photographer Philippe Halsman in 1963, and appeared in the German magazine Intim.
---