Chain, chain, chain… chain a fool.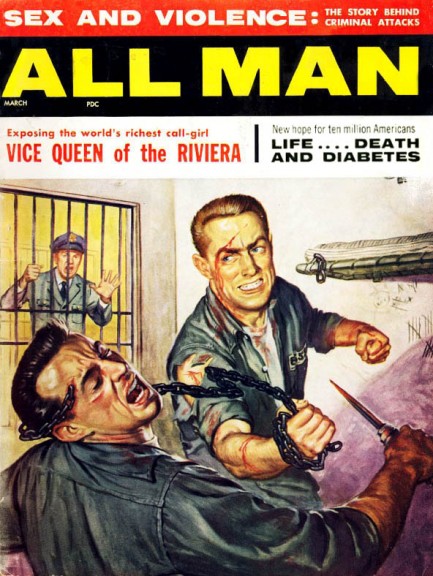 Above is a copy of All Man magazine from March 1962, with an excellent uncredited cover of two cons fighting to the death in their cell as a prison hack looks on in horror. We suspect the guard isn't horrified because of the fight per se, but because he can't believe a con hid an entire chain in his ass to smuggle it past the security station. It's exactly this kind of criminal ingenuity that led to the whole bend over, spread your cheeks and cough routine. Decidedly unpleasant for guards and prisoners both. Um, so we hear.
---
and the chamber of get this fucking thing off me!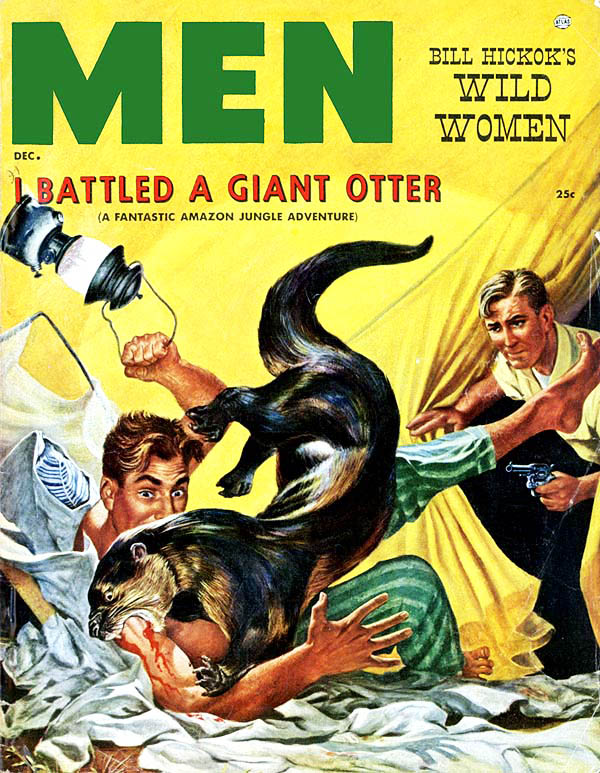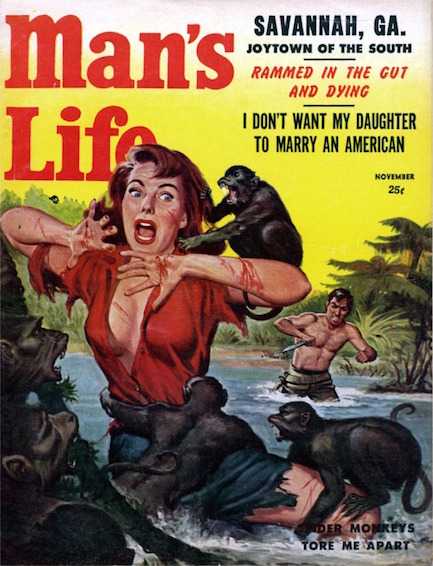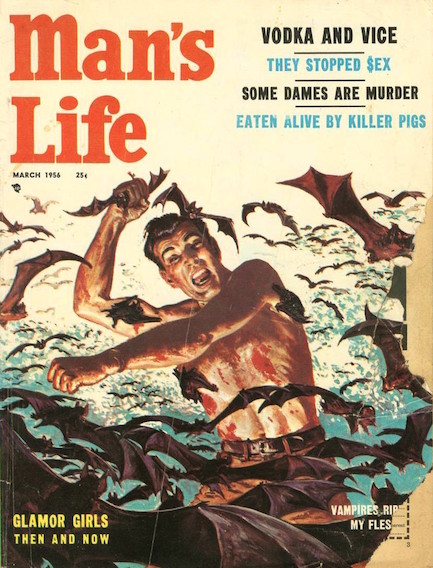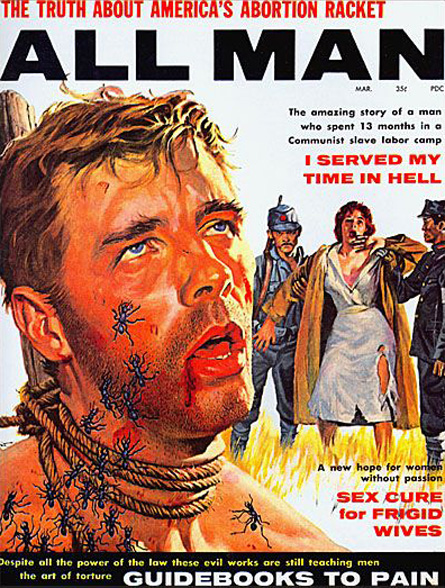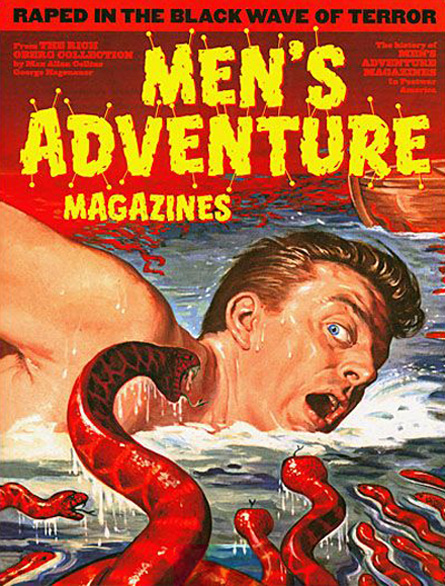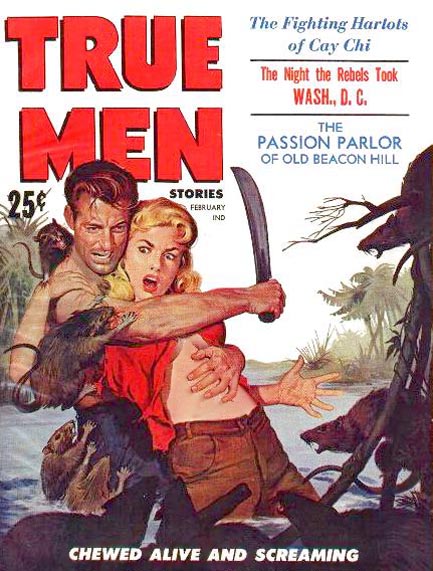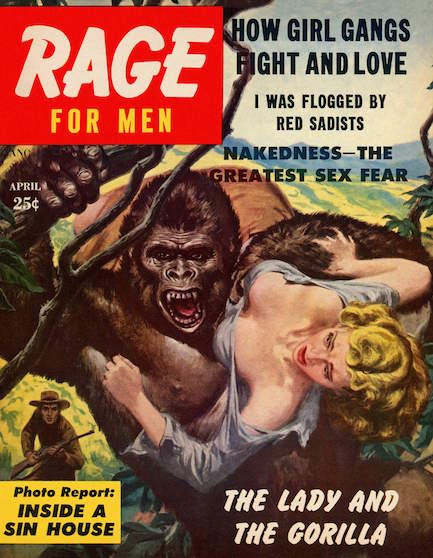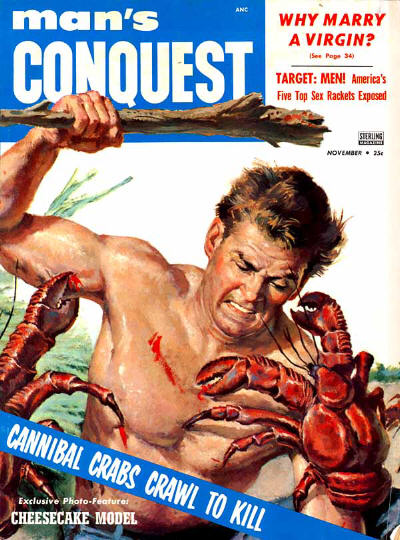 Assorted pulp magazines, circa 1950s. Once again nature gets tired of being eaten and decides to eat back.
---