Dutch actress Shireen Strooker, from the Dutch cinema magazine Skoop, circa 1965, which we found today in a flea market in the bohemian area of Amsterdam known as Spui--that's pronounced "spow," not "spooey." You see a shot of the market below. We'll have much more from Skoop when we get back home to our scanner.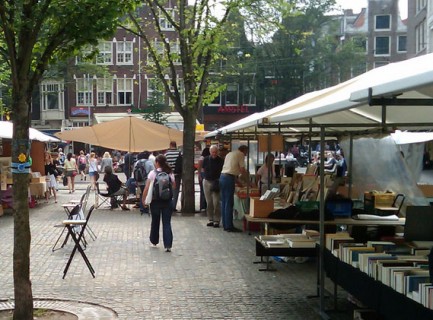 ---
Off to the City of Light and the City of, uh, well, actually both cities are quite well lit.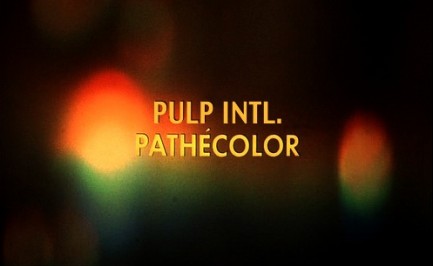 We're off once again to unearth new pulp treasures. And enjoy some drink, food, sightseeing and nightlife. Whereas the last two times we went traveling the website stood idle in our absence, this time, we'll continue posting. Assuming we can fit it in between the allnighters and deadly hangovers. Wish us luck.
---
Good times in Amsterdam severely curtailed by mushroom ban.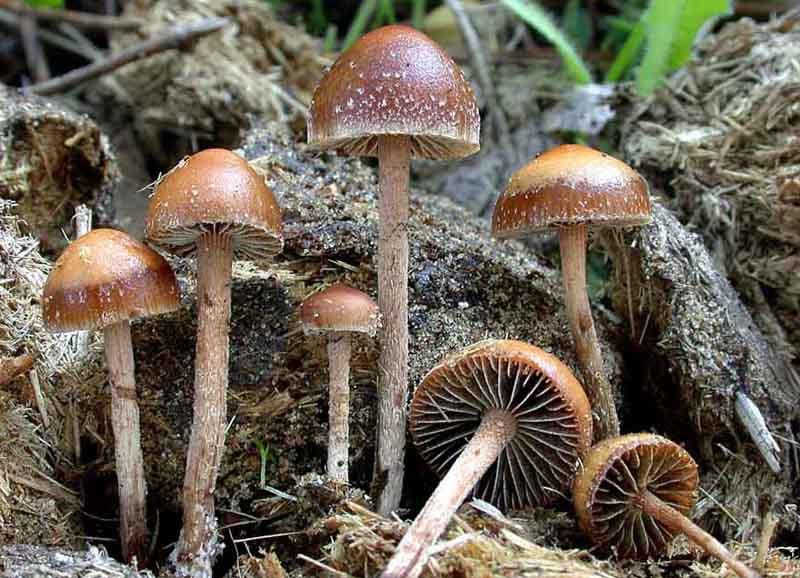 The Dutch ban on mushroom sales, passed earlier this year, went into effect yesterday. The ban follows several highly publicized incidents involving mushroom usage, including the reckless joyride of a Danish tourist who careened through a public campground in his car, narrowly missing campers, and the death of 17-year old French girl who jumped from a bridge. Amsterdam's city council hopes the new law will help change the international perception of the 'Dam as a sex, drugs and vice metropolis, but owners of "smart shops" where the fungi are sold say hundreds of jobs may be lost.

One shop worker complained in an interview with Britain's Daily Telegraph newspaper that the problems were all the fault of tourists, especially Brits, who misuse alcohol at home then come to Amsterdam and do the same with hash and mushrooms. While it is true that vacationing Brits are notorious for binge consumption, the reputation of Amsterdam was established long before anyone began complaining about the behavior of tourists. Only time will tell if the mushroom ban will make people stop thinking of the city as a place to buy drugs, but in the meantime tourists can get the same trippy feeling by staring hard at a Van Gogh.
---