It was the beginning of a beautiful endship.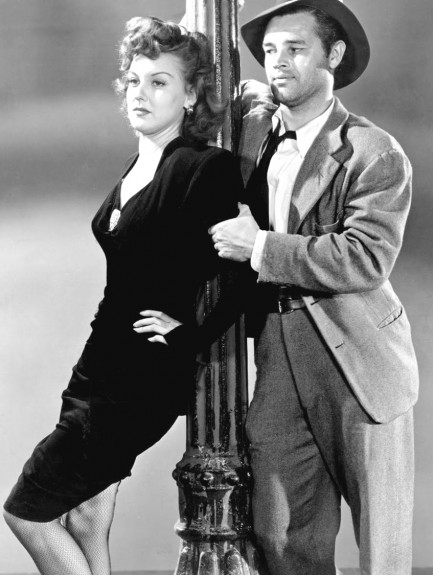 Above, a crop of a PRC (Producers Releasing Corporation) promo image made for the 1945 film noir Detour. It was directed by Edgar G. Ulmer and starred Tom Neal and Ann Savage as a pair thrown together by circumstance who soon bring each other to grief. Made for just $30,000, it was a bottom tier b-movie that transcended its bounds. It was generally lauded upon release, which is why the fact that it's in the public domain today is amazing. Detour recieved a 2015 restoration, so we recommend giving the movie a look. It shows what can be achieved with very little money but a lot of vision.


---
He took the road less traveled by—and that made all the difference.

One of the better movies that exists in the public domain, Detour is a seminal film noir starring Tom Neal as a hapless hitchhiker, and co-starring Ann Savage as a femme fatale so screechingly mean it's a wonder Atticus Finch doesn't suddenly appear and shoot her for having rabies. The poster is a classic too, one of the best of the film noir era. Hey, there's an idea: top 10 film noir posters. Maybe we'll put something together. Maybe we'll also discuss Mr. Neal, who murdered his third wife by shooting her in the back of the head. In the meantime, see a classic promo shot of Ann Savage here. Detour premiered in the U.S. today in 1945.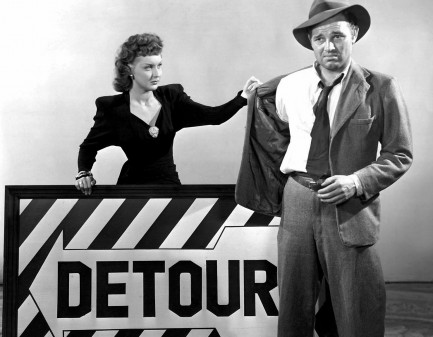 ---
A Savage existence comes to an end.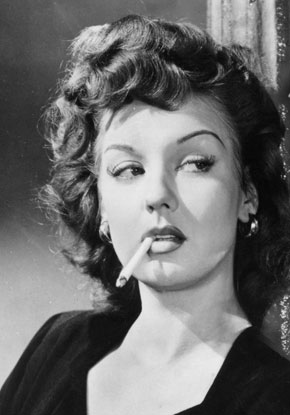 At left is actress Ann Savage in a still from Detour, the 1945 film that helped define the classic femme fatale. The film was shot in only six days, but her turn as the amoral hitchhiker Vera resonated with audiences. Over the decades since its release Detour has become one of the most popular low budget noirs of all time, in no small part because of its entry into the public domain as an uncopyrighted work that any television station can broadcast without paying royalties. But it also has survived because of Ms. Savage's bravura turn as the female lead. Ann Savage died yesterday at age 87.
---