This particular Gondel is filled with unidentified passengers.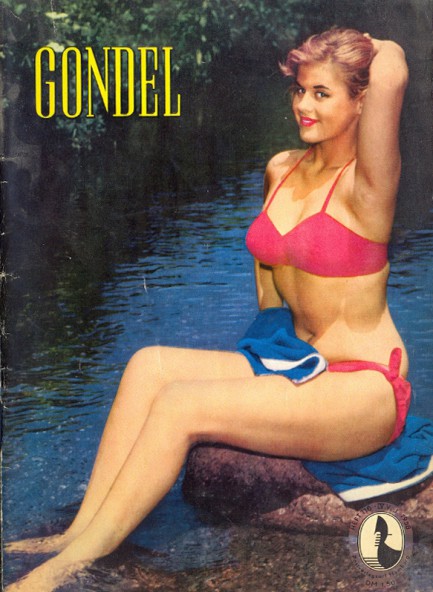 Back in 2010 we showed you some covers of the West German movie magazine Gondel, named of course after Venice's famed banana-shaped boats. Which is fitting because Gondel later began to dedicate itself to a completely different type of banana shape by turning into a porn magazine. You see, because a banana and an erect penis are both… er… filled with potassium… *someone turns on a blender behind the bar* Anyway, it was in the 1970s when Gondel shifted gears, and theirs wasn't an uncommon evolution among magazines around that time, as we've talked about before regarding the men's adventure publication Male.
Above you see the front of an issue that hit newsstands this month in 1958, and below are the interiors. The cover model is credited as Marlon Rota, as you can see by looking at masthead page where it says "titelfoto," but no person so named ever appeared in movies. It's possible her name is spelled wrong, because others are, but we checked similar names such as Marilyn Rota and Marlene Rota and came up blank. It's also possible she's just too obscure to register on the internet. So that's another of History's Little Mysteries™.
There are others. Inside the issue you get full-page shots of, top to bottom, Anne Heywood, Merry Anders, Rita Pizzy, Clark Gable with Jean Kay, Maggie McGrath, Elga Andersen, Nuccia Morelli, Yvonne de Carlo with Robert Morgan, unknown, Margarete Neumann, Linda Cristal, Karin Himboldt, Joan Collins, unknown, Pascale Roberts, Belinda Lee with unknown, Annie Gorassini, Anne Heyworth, Mamie Van Doren, unknown, and Arlene Dahl. Got any idea who the mystery passengers are? Let us know, and meanwhile check out the Gondel covers at this link.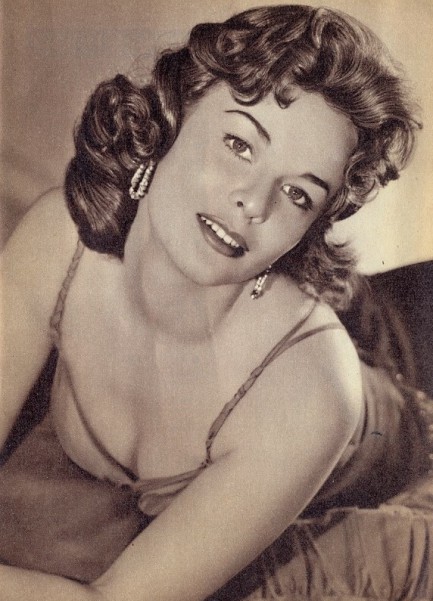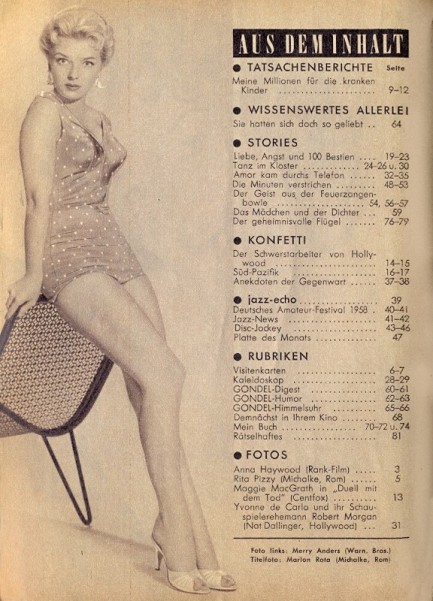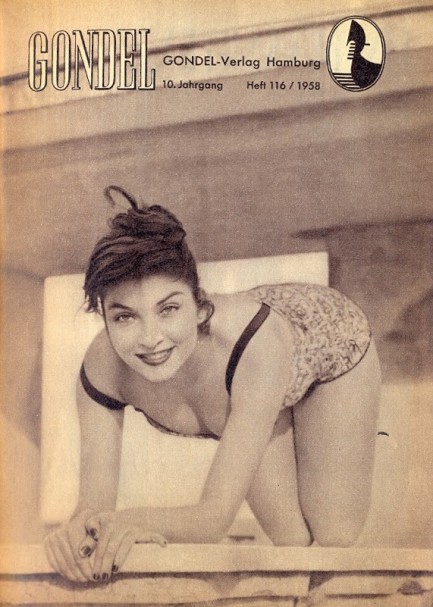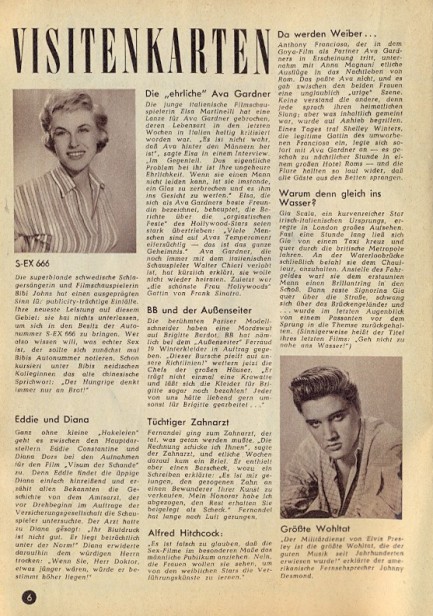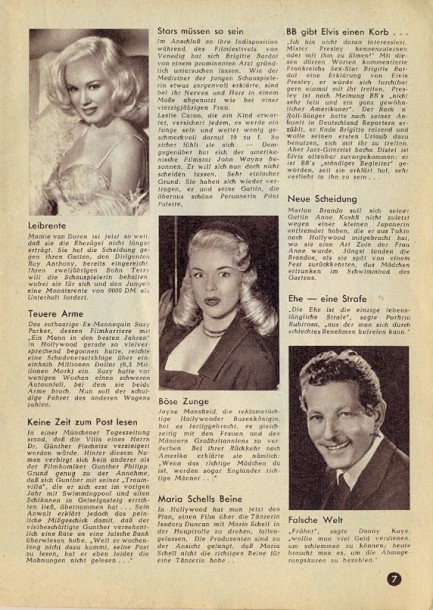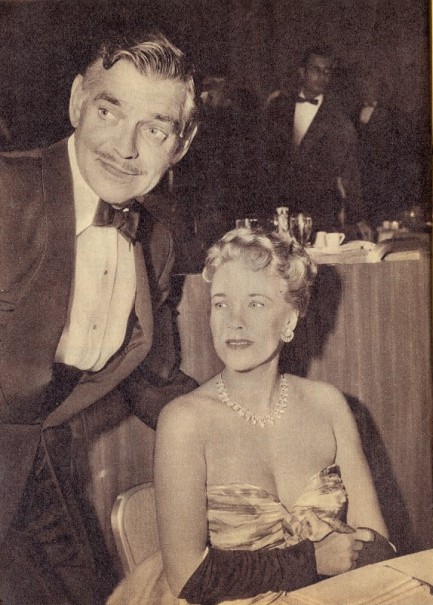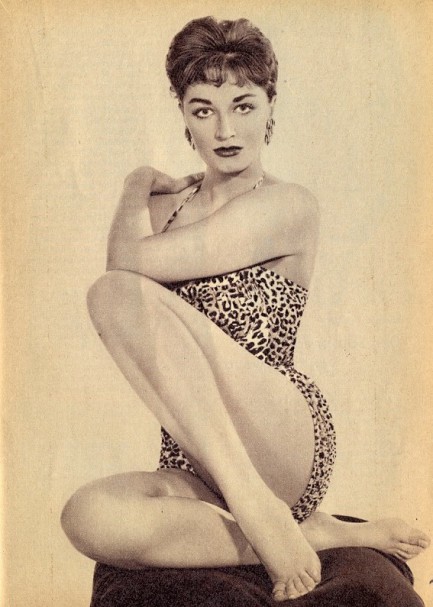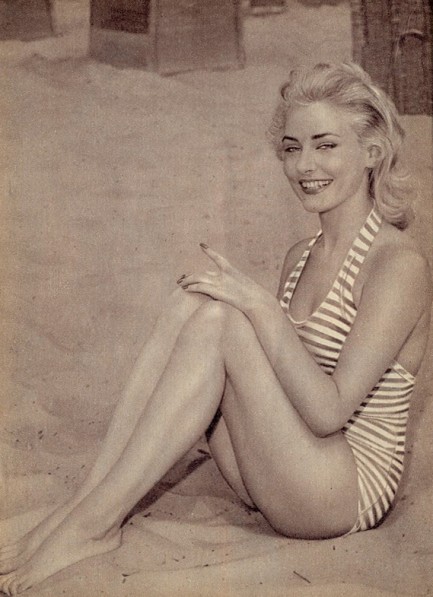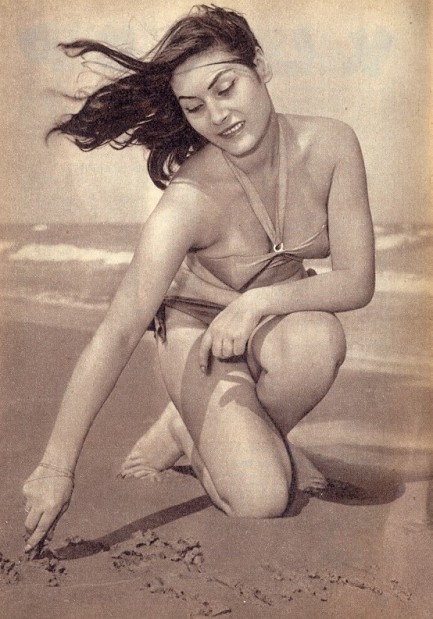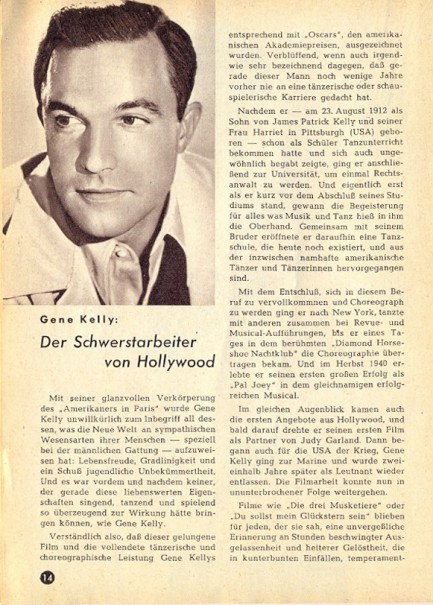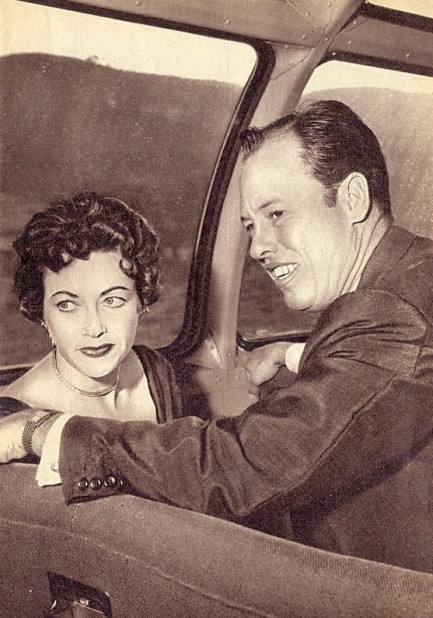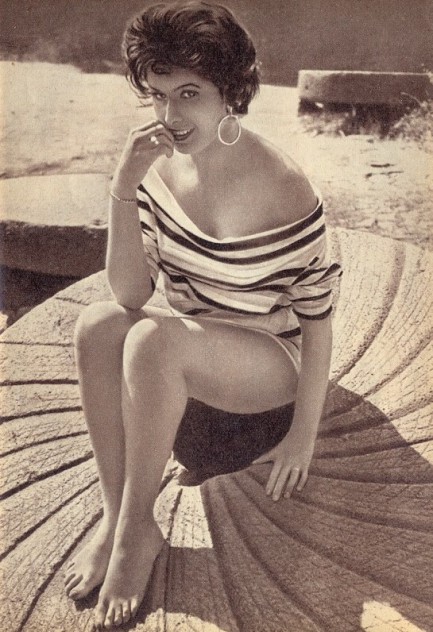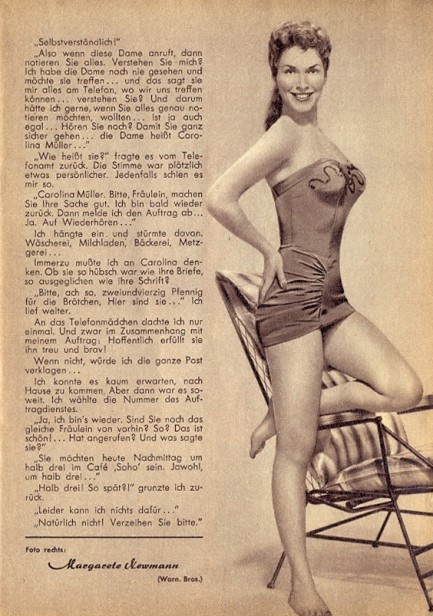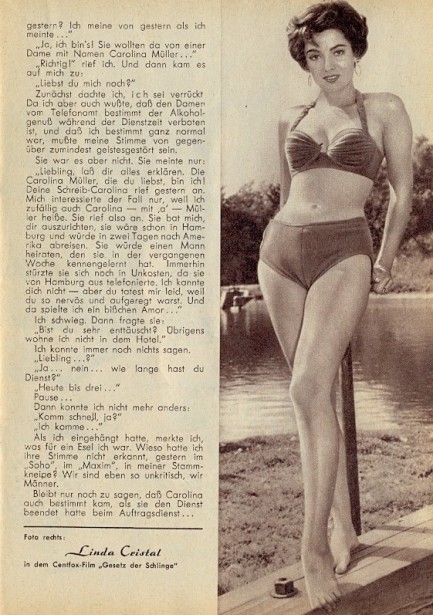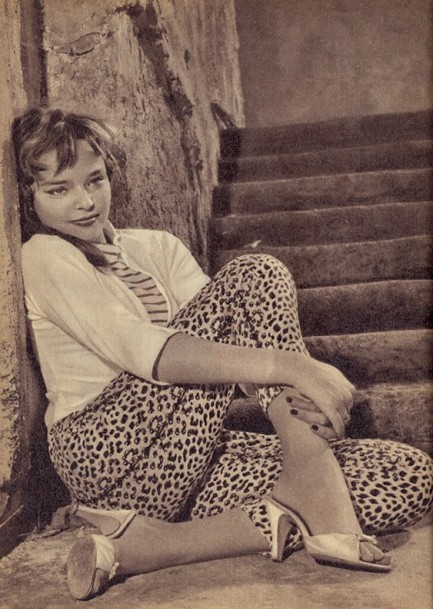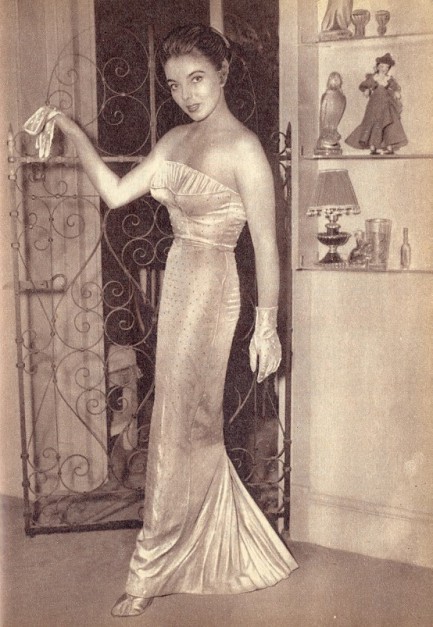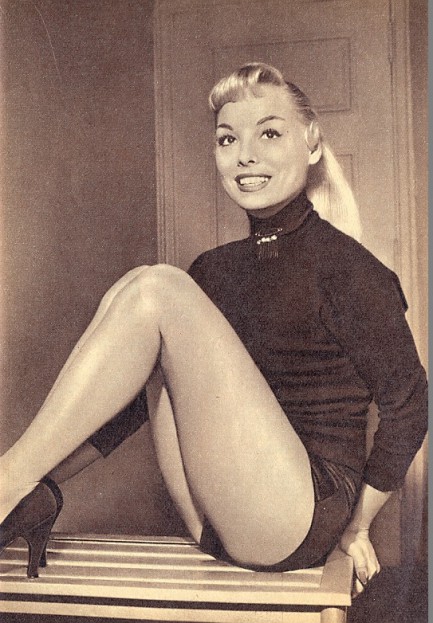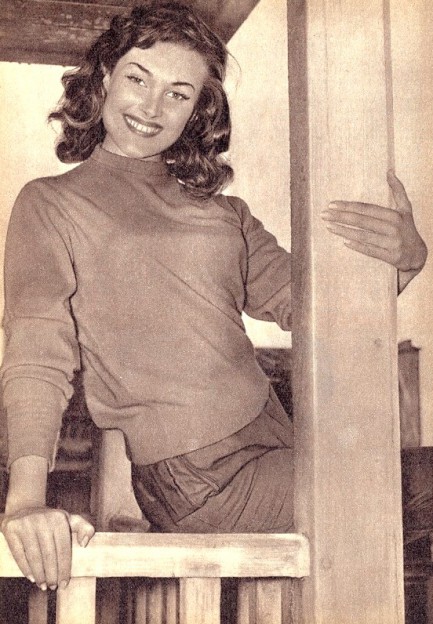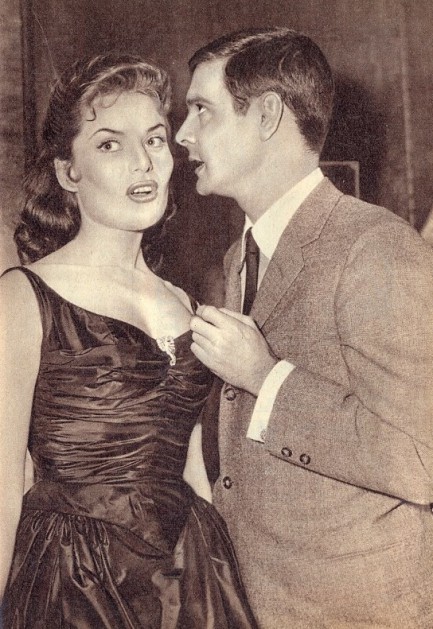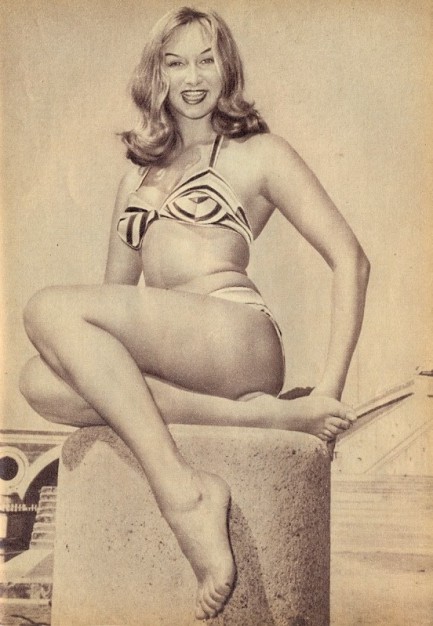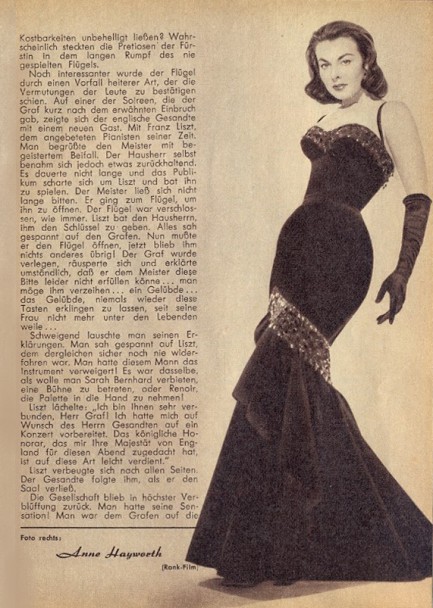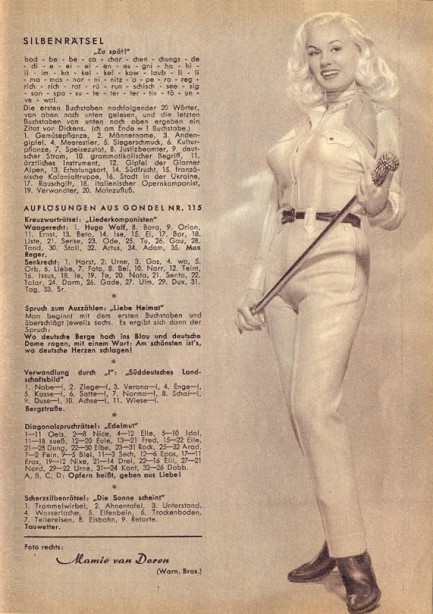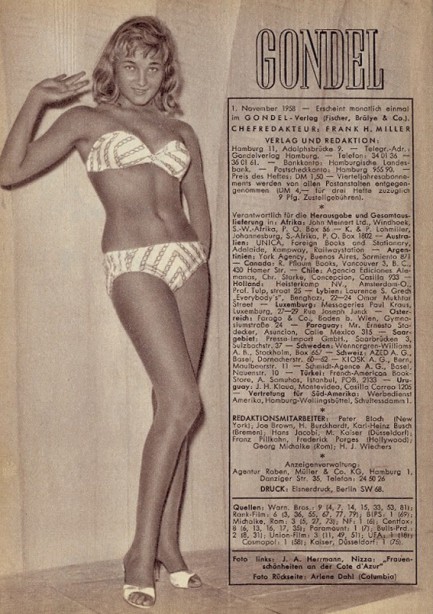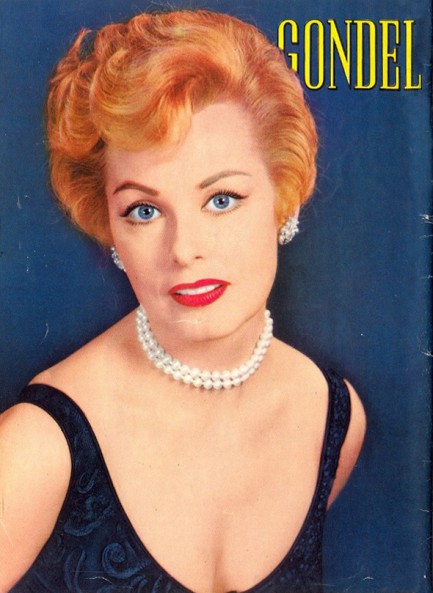 ---
If it isn't on the internet did it ever really exist?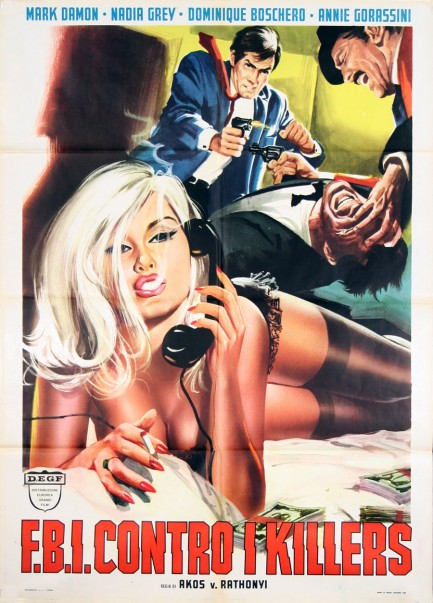 Talk about an obscure movie. F.B.I. contro i killers stars Mark Damon, Nadia Grey, Annie Gorassini, and the lovely Dominique Boschero, all of whom are known actors. It was directed by Akos Ráthonyi, a Hungarian whose résumé goes back to the 1940s. But no webpage, no wiki page, and no database anywhere gives any details on the production. After scouring our usual resources, then searching only Italy-based or Italian language pages, and finally doing both with cross-referenced data, we found only a few ad container pages that had bounced our search terms back at us, and one page that had a small version of an alternate poster from the movie. So we've got no info on this one. This highlights both the wonder and weakness of the internet—it disperses otherwise inaccessible information with infinitely more efficiency than any other real world medium, yet limits our observation of that world to that which has been digitized and uploaded. And now that we've gotten all quantum and whatnot, anyone out there with info on F.B.I. contro i killers—either the movie or the poster art—feel free to drop us a line.
---