When worlds collide you want front row seats.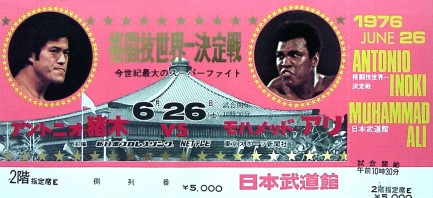 So, everything we write today, pretend we wrote it yesterday. Ready? We talked briefly about Muhammad Ali's proto-MMA experience a few weeks ago. We've been saving this item to share. It's an actual unused ticket stub for the Muhammad Ali-Antonio Inoki exhibition match at the Nippon Budokan arena today yesterday in 1976, exactly forty years forty years and one day ago. Oh yes. This is rare. At least we think it is, because we've never seen another one. We've uploaded it vertically below so you can get a good look at it by dragging it to your desktop and rotating it.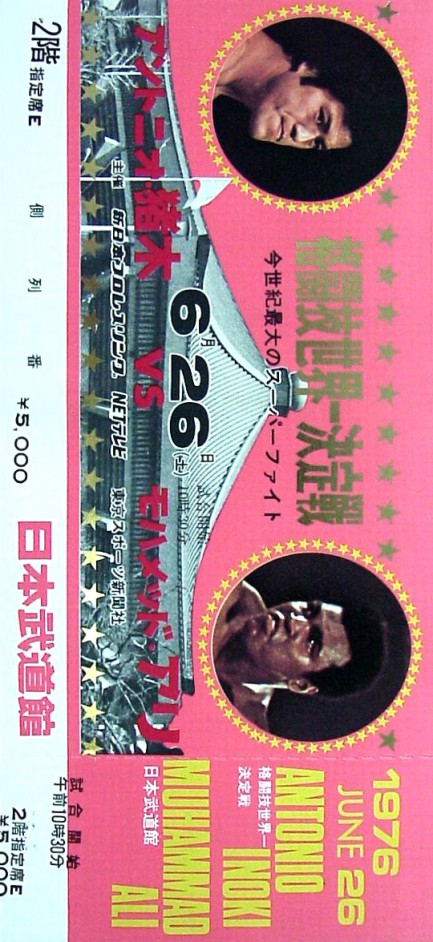 ---
Ali invades Japan and helps invent MMA.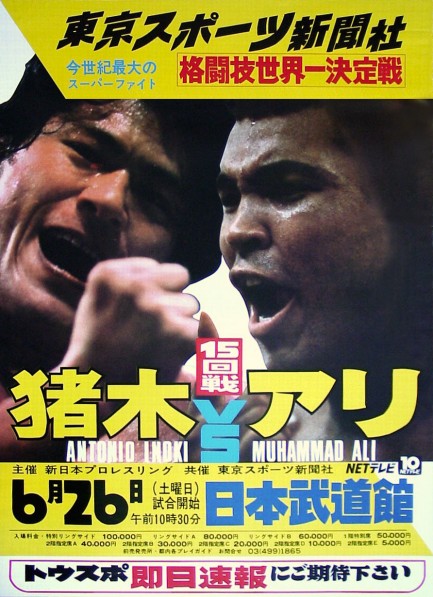 When Muhammad Ali died last week we remembered we had some rarities laying around, but it took a few days to find them. These are the items we were searching for—posters from Ali's June 1976 match at Tokyo's Nippon Budokan arena with Japanese wrestler Antonio Inoki. In what would now be called a mixed martial arts bout, Ali and Inoki fought to a draw, however this was not a freeform battle, but rather a tightly regulated exhibition match. Nevertheless, Ali's leg was so damaged from Inoki's repeated kicks that an infection set in and for a brief time the medical discussion turned to amputation. Today the Budokan match is considered by Ali fans an embarrassment in the boxer's storied career, but it was also an important precursor to MMA, a case study in how boxing and MMA are incompatible sports, and yet another example of Ali's trailblazing nature. He was the king and he will be missed.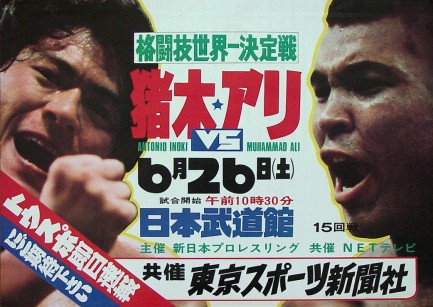 ---