Federal authorities decide to go for broker.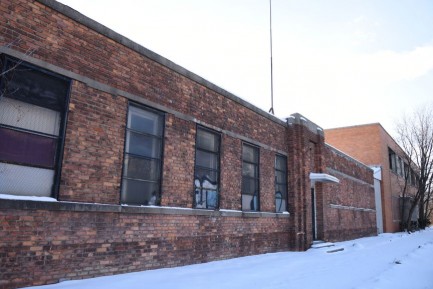 And speaking of dismemberment, a trial has commenced in Detroit involving a body broker that violated federal laws related to handling cadavers. What exactly is a body broker? These businesses provide corpses to medical schools, medical seminars, and the like, and the rules are pretty strict for this unusual industry. But back in 2013 the FBI raided International Biological, Inc.'s warehouse because of complaints about the company peddling bodies and body parts infected with HIV, sepsis, and hepatitis. During the raid authorities found frozen clumps of heads, arms, legs, organs, and torsos, as well as masses of dead insects, and eventually were forced to separate the body parts with a pneumatic chisel. Some pieces were found in ordinary beer coolers, Tupperware, paint cans, 50-gallon drums, and even in a refrigerator next to ingredients for sandwiches.

Adding a domestic twist to this mess is the fact that the government's star witness, Elizabeth Rathburn, is the ex-wife of International Biological's owner Arthur Rathburn, just below, and we presume she's telling the jury Arthur was never good at cleaning up after himself—he never put the toilet
seat down, he didn't wash dishes, and rarely if ever took out the garbage. And there's not much Arthur can say in his own defense. In fact, we bet his attorney won't even let him take the stand.
But if he does his ex-wife should perform the cross-examination. "So, sweetie, in addition to these being almost uncategorizably heinous crimes against people who in good faith donated their bodies to science, did I not fucking tell you to get off your ass and clean up that shithole?" And when Arthur denies that he's an untidy guy she can simply say, "Your honor, as proof Arthur has no idea when to get rid of garbage the prosecution would like to enter into evidence his mustache." We have a feeling this trial is going to end very badly for him.
---