Internal medicine has never been quite like this.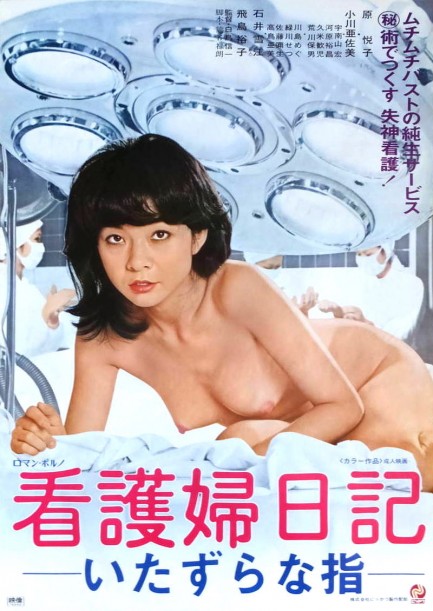 More pinku today, with a beautiful Nikkatsu Studios promo for the roman porno flick Kangofu nikki: Itazurana yubi, known in English as Nurse Diary: Wicked Finger. Etsuko Hara stars as a nurse who works at Murata Hospital and is having an affair with her boss, who hopes to inherit the chief of staff position from his wife's father. Side note for our female readers: never trust a guy who'll cheat on his wife. He'll certainly cheat on you too.
And that's exactly what happens to Etsuko, as her doctor boyfriend takes his internal medicine position literally, with any willing patient that comes along. In order to facilitate her affair with the doctor, Etsuko has moved out of the apartment she was sharing with family members, but now that looks like a mistake, as little sister Emi is left behind to suffer the tender mercies of a sexual predator—oldest sister Keiko.
Yeah, these roman porno movies go anywhere and everywhere, including places they really shouldn't, and that's before we even get to the wicked finger part. And since it wouldn't be roman porno without a totally leftfield subplot, Etsuko in her new apartment has drawn the attentions of a peeping tom, who is so driven to lust by Etsuko's yoga routine that he fantasizes about her while fucking a vacuum cleaner hose, and gets stuck.
And that's all the info we're going to give you. If you want to know where else the movie goes—and who wouldn't?—you'll have to watch it yourself. But first a test. Does the shot of Etsuko at bottom make you want to fuck a vacuum? Then take precautions and lock yours up before watching the movie. Your dick will thank you. Kangofu nikki: Itazurana yubi premiered in Japan today in 1979.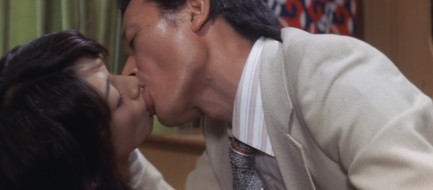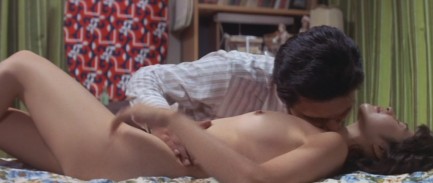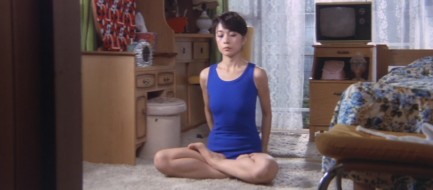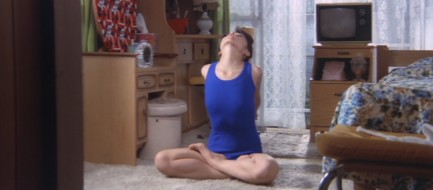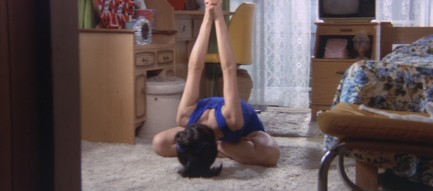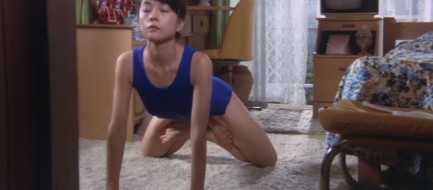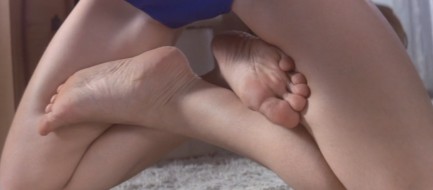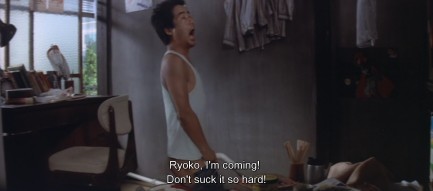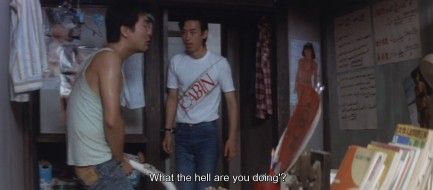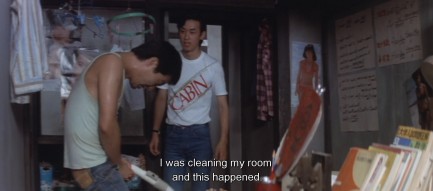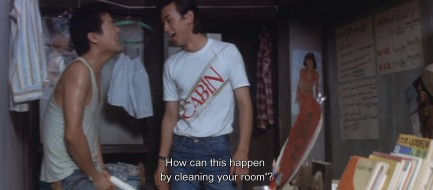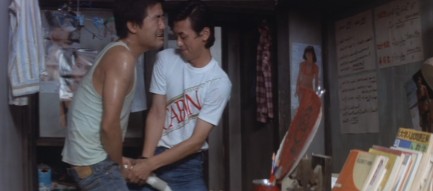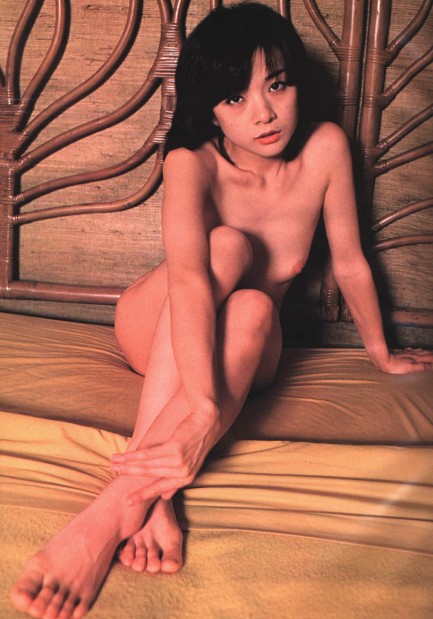 ---
If you're looking for a tale with a happy ending look somewhere else.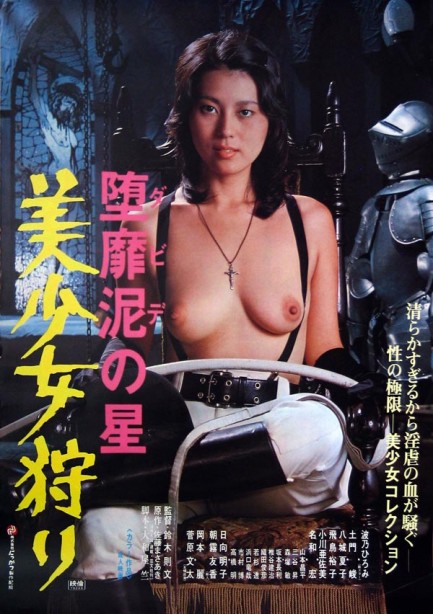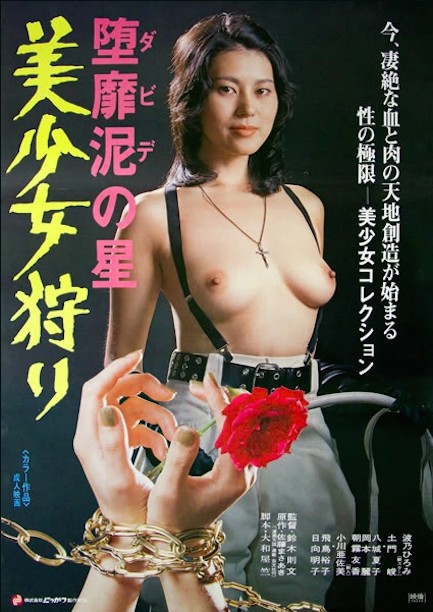 We're doing a pinku double-dip today because life is short and the shit we want to post keeps piling up. Even at an increased rate it'll take another ten years to get this stuff uploaded. Will websites as we understand them even exist then? Will blogs exist? We've already read that blogging is dead. Multiple times. Well, we keep chugging along, and today's journey involves two more promos, these for Nikkatsu Studios' infamous roman porno drama Dabide no hoshi: Bishôjo-gari, aka Beautiful Girl Hunter, which is based on a Maasaki Soto manga and premiered in Japan today in 1979. That's Hiromi Namino on the art, who as far as we know made only one other film.
So we watched this, and yup, it's twisted. Long story short, an escaped lunatic commits a rape which results in a pregnancy, and the rape child grows up to become a rapist. Every taboo is shattered in this one, including ones you've never imagined. As we always note for readers unfamiliar with this genre, there's no actual sex, no frontal nudity. Everything is done with camera angles, the power of suggestion, and acting. Still... holy fuck. But what you really want to know is whether the movie is any good. Objectively it's well made, but it also made us question whether liking roman porno posters and being interested in the genre's history and culture are sufficient enough reasons to keep watching the films.

Yet there are also serious points in this movie about intergenerational violence, and whether it's at all possible for parents to love (or even treat decently) a child conceived via rape. To us, neither question feels responsibly examined enough to justify the existence of the movie. After all, it's first and foremost a piece of sexploitation, and the steady supply of nudity sort of undercuts any serious intent. We much prefer Toei Company's pinky violence films. The women in those either win or cause a hell of a lot of trouble trying. By contrast films like Beautiful Girl Hunter feel deliberately regressive, as we've noted before. These Nikkatsu guys will be the end of us yet.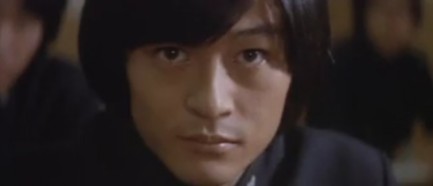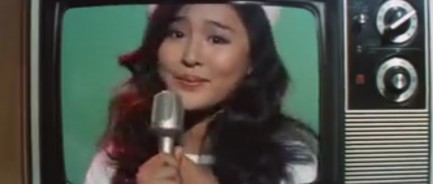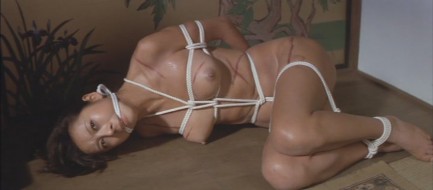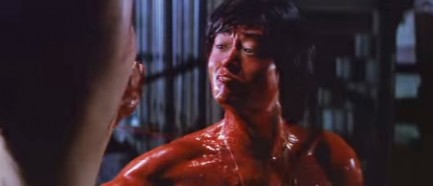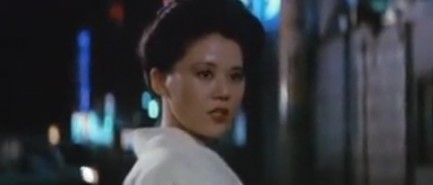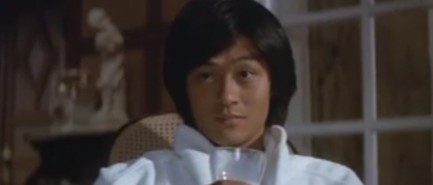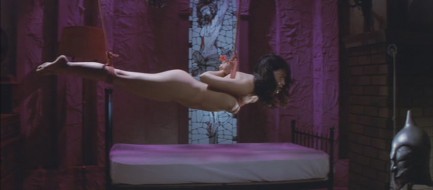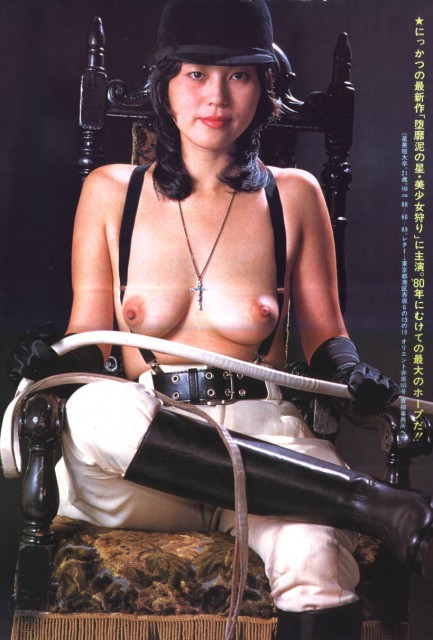 ---