There's something very fishy going on.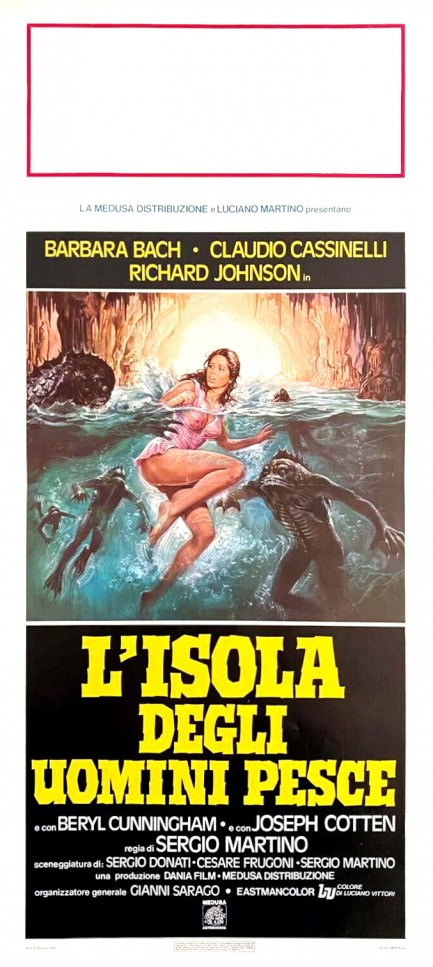 This promo poster just screams winner, don't you think? If it isn't a good movie, it's got to be deliciously terrible. It was made for L'isola degli uomini pesce, known in English as The Island of the Fishmen, a movie that starred Richard Johnson, Barbara Bach, and Claudio Cassinelli. No surprise what it's about, thanks to the title, but nothing is spoiled—the fishmen show up within the first few minutes of the film when a group of convicts in a lifeboat are attacked and the five survivors end up stranded on a swampy island. Since the fishmen hunt there, the attrition rate on this parcel of land is a bitch. Two cons are killed almost immediately upon arrival, and a third barely survives a pit trap. They soon learn humans live there too—paranoid misanthrope Richard Johnson, his companion Barbara Bach, their servant Beryl Cunninghman, and others, all residing in and around a baroque slave plantation house.
Johnson, who is a quack scientist, is trying to train the fishmen for what shall here remain undisclosed purposes. It involves going deep underwater where humans can't survive—but strangely, not so deep that Johnson can't simply drop down in his unpressurized wooden submersible and watch them at work. It's all a crock, even for bad sci-fi. But there are three points of note with the film: first, you can actually see that some budget went into creating the fishmen; second, Johnson speaking in a constipated Dick Dastardly voice is flat hilarious; and third, Barbara Bach is Barbara Bach. Or maybe we should have listed her first. The producers at Dania Film, perhaps realizing Fishmen was a total woofer, rode Bach hard, putting out a bunch of skinful promotional photos and getting her a Fishmen-themed nude shoot in Ciné-Revue. There's always a silver lining in 1970s exploitation cinema—and on Pulp Intl. L'isola degli uomini pesce premiered in Italy today in 1979.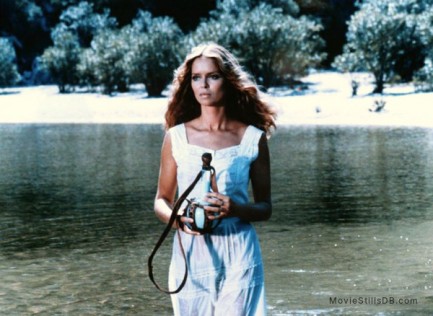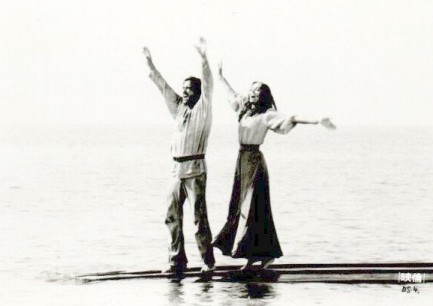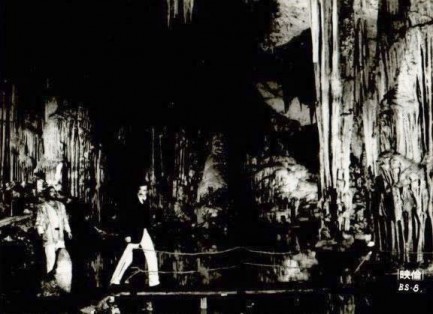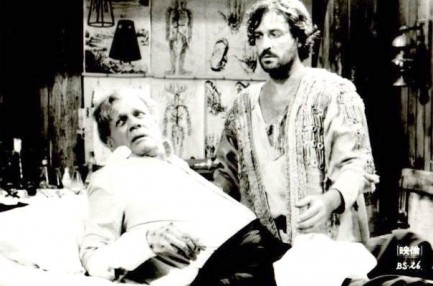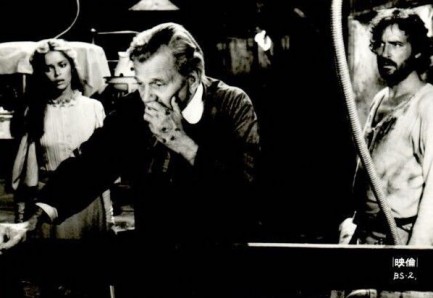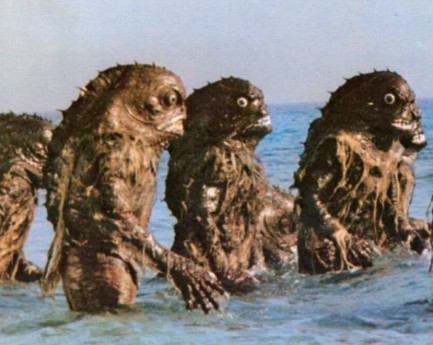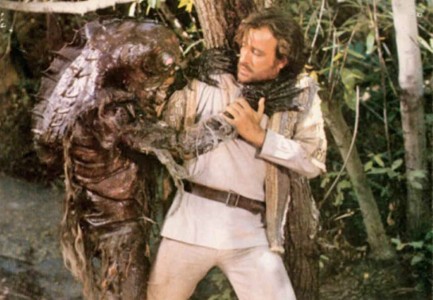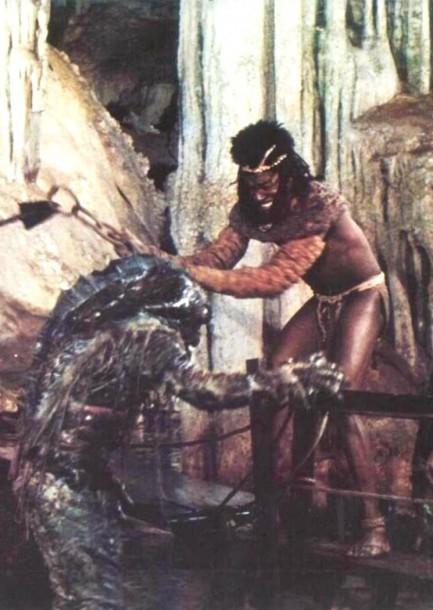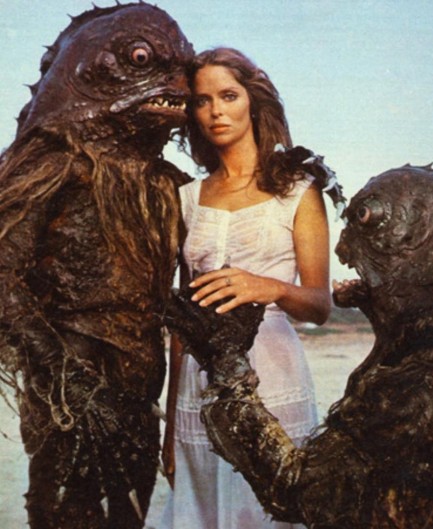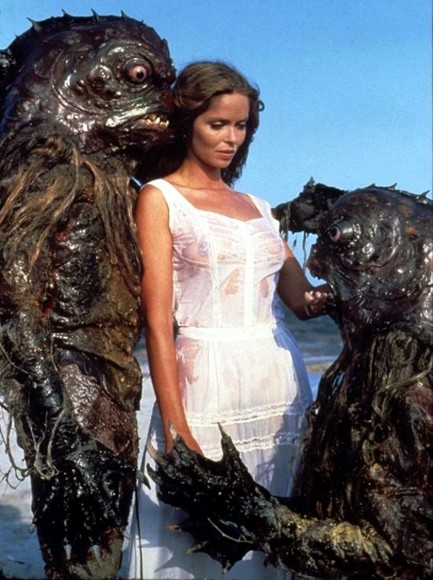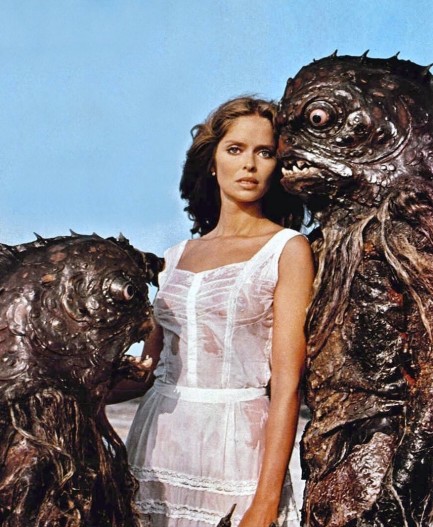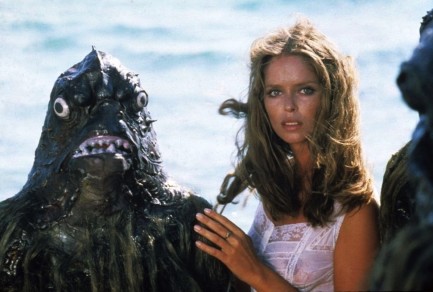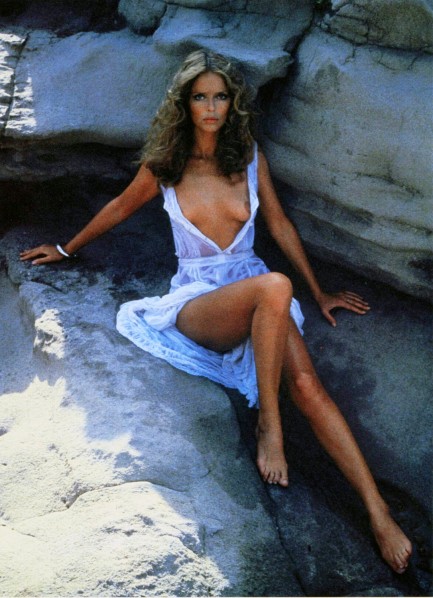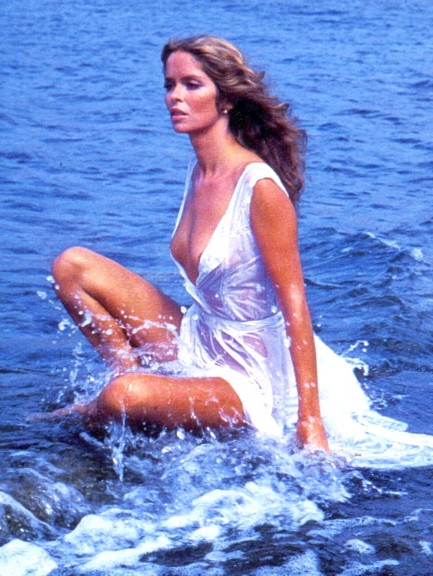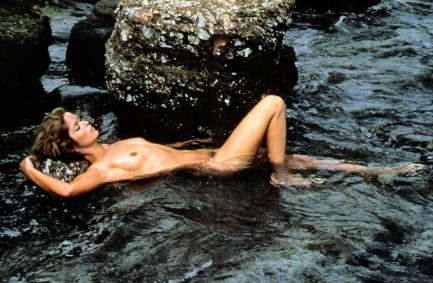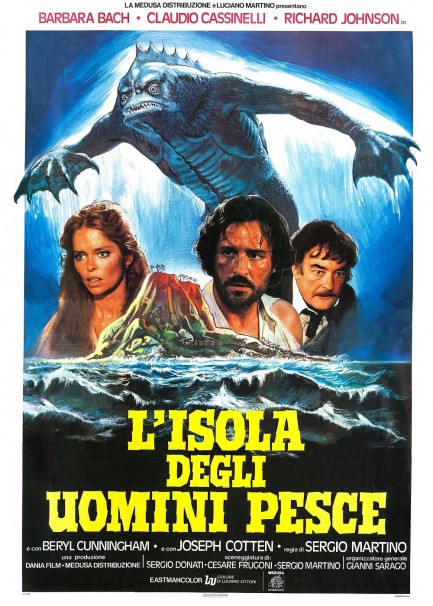 ---
For me, at least, this thing brings to mind making love, not war.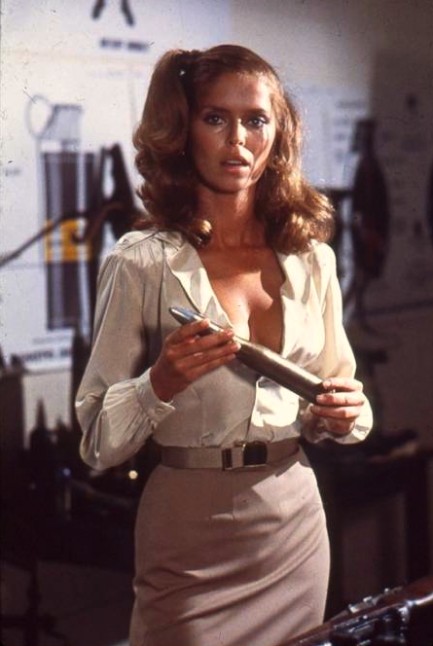 Barbara Bach has had three distinct periods of fame. The first was as an actress in numerous Italian movies during the late 1960s and the entire decade of the 1970s. Her second stage came when she starred as Anya Amasova in 1981's James Bond adventure The Spy Who Loved Me. This was the third Bond outing for Roger Moore, and the last before he stopped taking the role seriously and began smirking and mugging his way through the role. Not that we disliked it. The smirky Moore was fun. Bach became globally recognized in that film, as all Bond girls do. Her third stage of fame was as the wife of one of the most recognized men in the world—Ringo Starr of the Beatles. Mixed into all of that were a few American movies, and one of them was a 1980 comedy called Up the Academy, from which the above promo photo came. The movie arrived on the heels of a string of successful comedies like Animal House that slayed at the box office, but Up the Academy bombed with critics and ticket buyers. We absolve Bach of any blame, though. We haven't seen Up the Academy, but we have zero doubt she was one of the best things in it.


---