Never try to copy the uncopyable.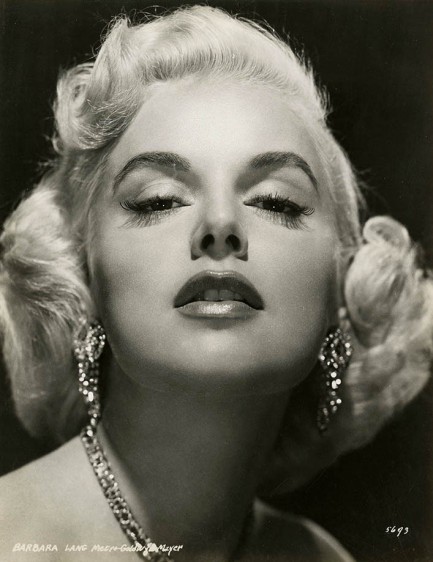 U.S. born actress Barbara Lang was one of many actresses promoted as a Marilyn Monroe type, but it was wishful thinking. She only looked like Monroe in shots like this upnose angle from a 1957 Metro-Goldwyn-Mayer promo. However, Lang was beautiful and talented in her own right and went on to star mainly on television, including on series such as 77 Sunset Strip and The Thin Man. After a short career and a turbulent personal life she died in Los Angeles in 1982 aged fifty-four.


---
Britain may have colonized the island, but it was Hollywood that colonized the film culture.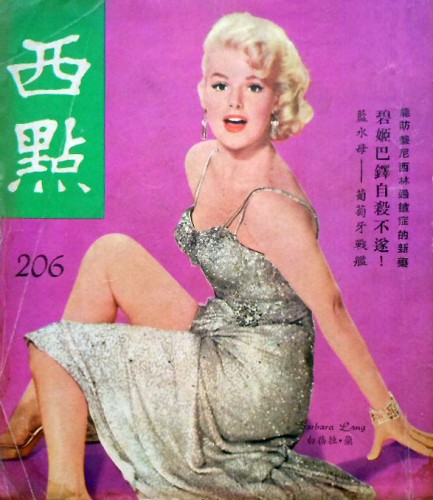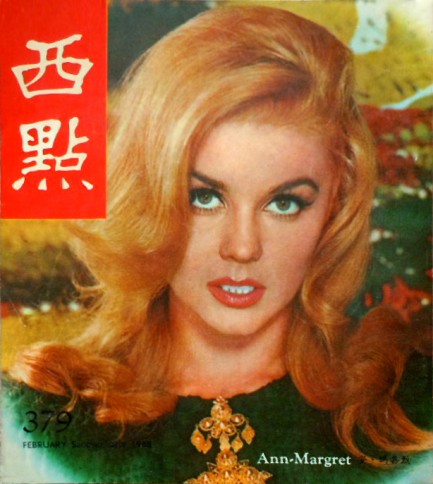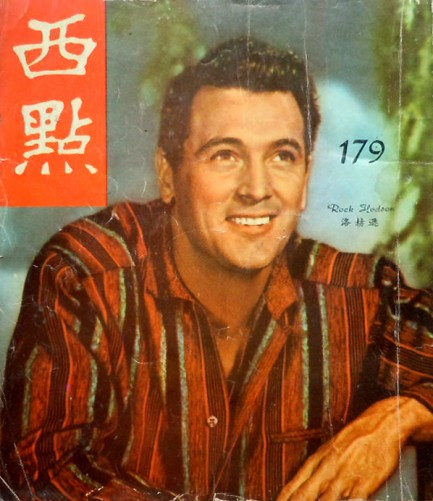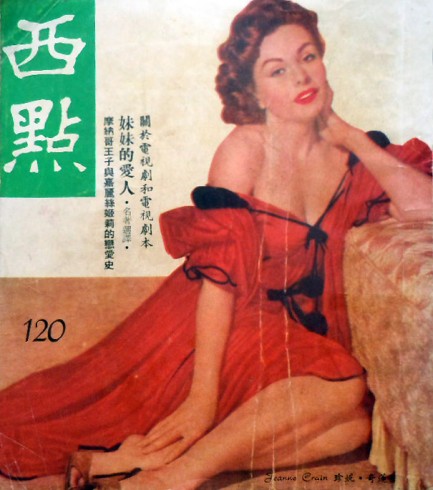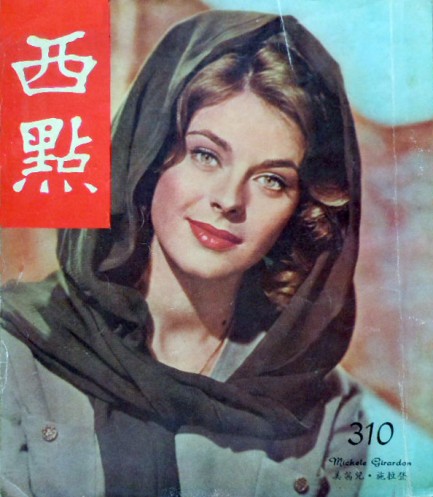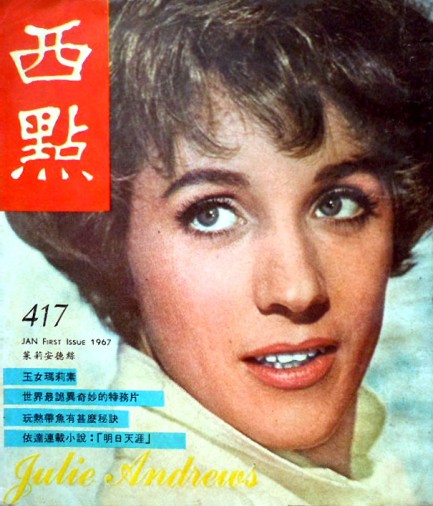 Above are six issues of Hong Kong's West Point magazine, named for a geographical feature of Hong Kong Island. The insides of these are not as visually interestings as the outsides, owing mainly to the poor quality printing and coarse paper stock, but if you're curious you can see some interior pages here. You may also be wondering if West Point had coverage of Asian celebs. Yes, but unfortunately they weren't allowed within light years of the magazine's cover, as far as we can tell. These issues, top to bottom, date from the early-'50s to 1967 and feature Barbara Lang, Ann-Margret, Rock Hudson, Jeanne Crain, Michèle Girardon, and Julie Andrews.
---