Vadim explores the dark in his gothic vampire flick.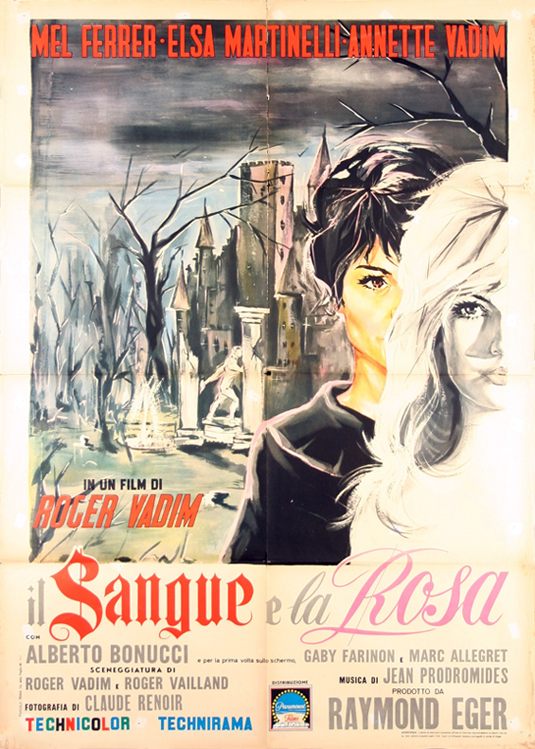 If this looks like a poster for some sort of gothic lesbian vampire romance, well, you should start up your own psychic friends network, because you're right. Alternatively, maybe you aren't psychic, and this is just extremely successful promo art. Directed by Roger Vadim, Il sangue e la rosa is loosely based upon Irish author Sheridan LeFanu's classic tale Carmilla, which appeared in his 1872 anthology In a Glass Darkly. Vadim's adaptation was originally released in France under the title Et mourir de plaisir, but later renamed and paired with the fantastic art you see above. It premiered in Italy in… well, if you're psychic you already know.
---
Birthday Barbie is still queen of the galaxy, in our book.
What would sci-fi be without Jane Fonda? Just watching her overheat Dr. Durand Durand's Excessive Machine is enough to get your juices flowing. We have several Barbarella posters, but we'll save those until their premiere dates. Meantime, here's a promo shot from Barbarella. Jane Fonda turns 61 today.
---
Immortal illustrator Robert McGinnis gets the documentary treatment.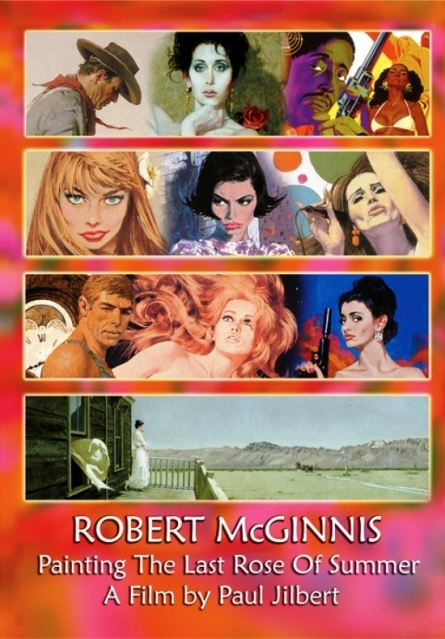 Filmmaker Paul Jilbert has put together a documentary entitled Painting the Last Rose of Summer, which details the work and life of one of the greatest pulp illustrators in history—Robert McGinnis. McGinnis painted posters for Hollywood films Dr. No and Barbarella, among many others, and for an array of 60s pulp novels written by the immortals of the art form. If you don't know Robert McGinnis, this direct-to-DVD documentary is the easiest way to get to know his work.
---