Now that I've knocked all the ladies dead here's a little something for the gents.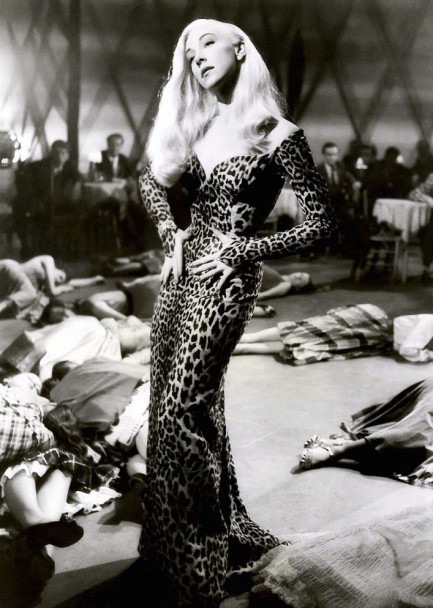 Here's an unusual and beautiful promo photo of British ice skater-turned-actress Belita from 1956's Invitation to the Dance, in which she appeared with Gene Kelly. Everyone is on the floor because the number she does is "Ring Around the Rosy," where they all fall down. We looked around for a clip of it, but with no luck. You'll have to imagine it. But for a consolation prize we have a bunch of pix of her swimming in the Town House pool at this link.


---
Proceed carefully—ice may occur at major plot points.
The thriller Suspense featured the unusual promo poster you see above, which we think really captures the visual feel of film noir in a way posters more typical of the genre do not. Those posters are amazing, but this one is a nice change of pace. The movie stars Olympic ice skater and sometime magazine model Belita, alongside Barry Sullivan, an incredibly prolific actor who appeared in scores of films. Sullivan plays a hustler who weasels his way up from lowly peanut vendor to fast living impresario at a wildly popular Los Angeles ice skating extravaganza. The catalyst for his ascent is his radical suggestion that Belita leap through a circle of swords. Only in old movies, right? "Hey, that circle of swords gag was a great idea! How'd you like to manage the joint!"
Belita's ice skater is a riff on the standard film noir chanteuse, except instead of doing a few a nightclub numbers she does a few skate routines. She's as good as advertised, too. But the success of any film romance hinges on the chemistry between the boy and girl and here it feels contrived. Both Belita and Sullivan are decent actors, but he's a little too charisma challenged, in our view, to attract someone whose life is going as skatingly as Belita's. But it's in the script, so okay, she likes the schlub. What Suspense does well, though, is visuals. Check out what director Frank Tuttle does late in the film when the shadow of the aforementioned sword contraption appears outside Sullivan's office. Beautiful work, suggesting that karma may indeed be a circle.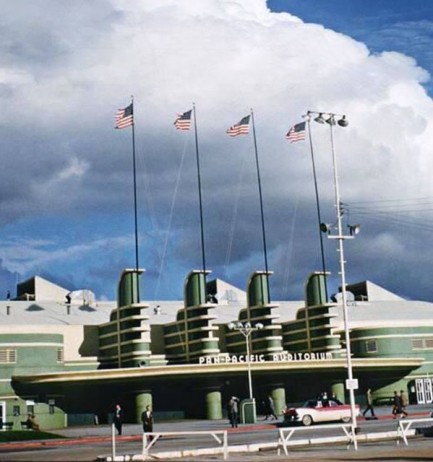 On the whole, Suspense uses ice the same way Die Hard uses a skyscraper. The entire film is improved by the freshness of the setting. Add expensive production values and visuals worthy of study in a film school and you have a noir whose many plusses cancel out its few minuses. We recommend it.
As a side note, the ice show is staged in the Pan-Pacific Auditorium, one of the most breathtaking art deco structures ever built, which was of course eventually demolished because that's what they do in Los Angeles. Actually, a fire destroyed it, but only after seventeen years of abandonment which would not have happened if anyone important in the city cared about historically significant architecture. Suspense brings the Pan-Pacific, just above, back to life, and that's another reason to watch it. It premiered in the U.S. today in 1946.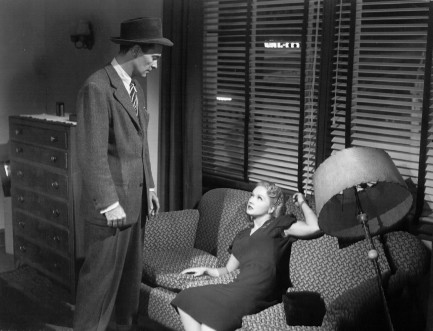 I'm going to stand right here in your personal space and repeat myself until you say yes.
We're supposed to do a screen kiss, but I'm totally gonna slip you some tongue.
Wow, these are razor sharp, but you'll be fine. Unrelated question—how's your insurance coverage?


---
Ice is nice, but harder than water.
British skater and actress Belita, who was born Maria Belita Jepson-Turner, frolics in the pool at the Town House Hotel in Los Angeles for a cover of Life that hit newsstands today in 1945. We've shown you this pool before. A window from a swanky hotel bar known as the Zebra Room provided a view through one wall, which meant patrons could watch swimmers while enjoying cocktails. The hotel put together a group of women called Aqua Maidens who performed swim shows, but Belita was not a Maiden. She was already famous for skating in the 1936 Olympics (though she had finished only sixteenth), and had established a Hollywood career with 1943's Silver Skates and 1944's Lady, Let's Dance. She would also make 1946's Suspense, which was unique for combining skating with film noir.
In addition to being an ace skater Belita was an accomplished dancer, and the Life photos show her demonstrating her underwater ballet skills. She even wears a tutu in a couple of shots. Interestingly, Picture Post, a British Life-like magazine that was considered imitative, had already featured Belita on its cover, also at the Town House, two months earlier on June 16, 1945. Doubtless both sets of photos were from them same session. So in this case Life was the imitator.
Belita wasn't the most famous ice skater in Hollywood during the 1940s—Sonja Henie was a huge star, and Vera Ralston was probably better known as well. That may be one reason why Belita managed only eight or nine films before moving on to other pursuits. She eventually retired to the village of Montpeyroux, France, where she died in 2005 at age eighty-two. But the photos below are eternal.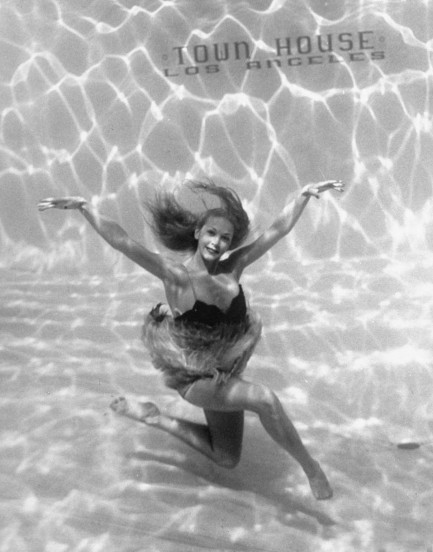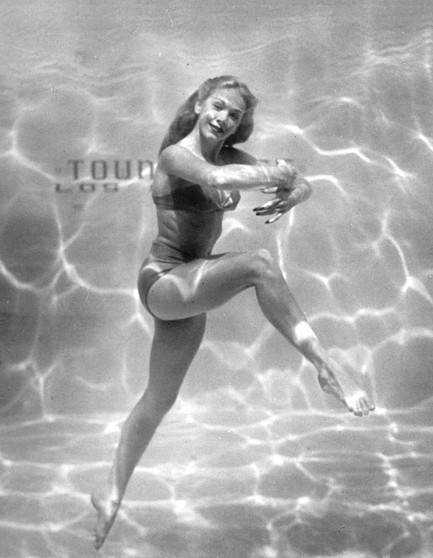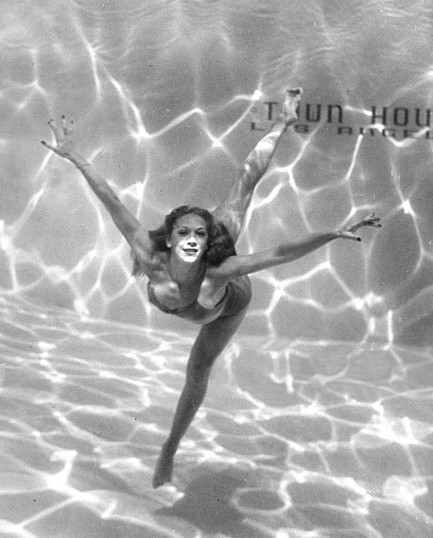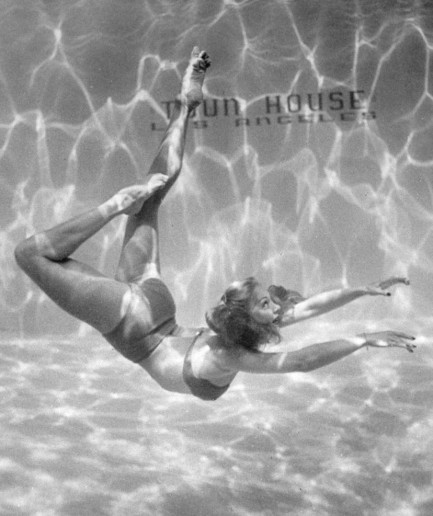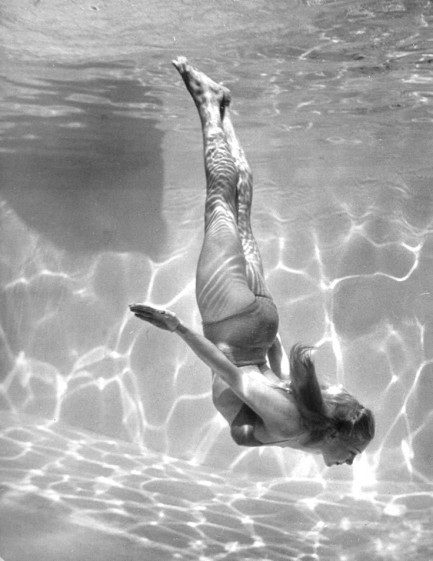 ---