If only the music were as flawless as the cover art.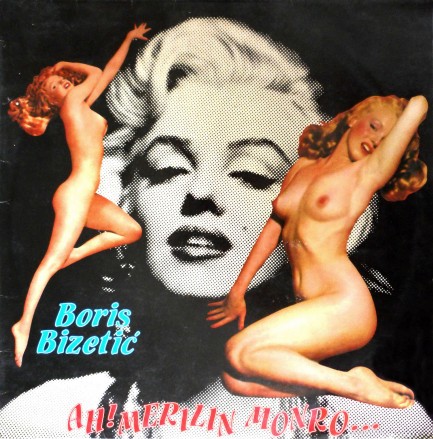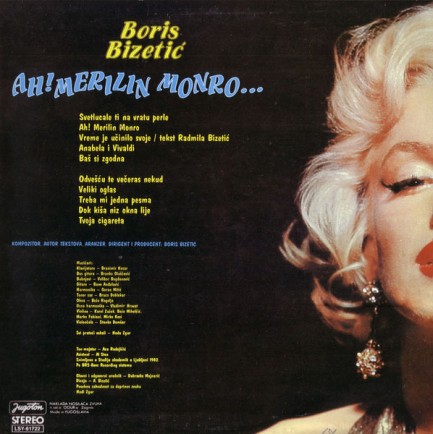 Here's little curio from the former Yugoslavia—a record sleeve from Serb pop-rock artist Boris Bizetić with a Marilyn Monroe cover motif. We've seen her image rather poorly used on album covers, but this one is nice, we think, if almost certainly unlicensed. And the music? Hah hah. We dare you.
---
I feel like the music sounds better with you.

Japanese promo poster for Carmen Jones, Otto Preminger's all black version of Bizet's opera Carmen, starring Dorothy Dandridge, Harry Belafonte, Pearl Bailey, and Diahann Carroll. Carmen Jones opened in Tokyo in April 1960.
---