You can build a kingdom with bullets but you might not rule it for long.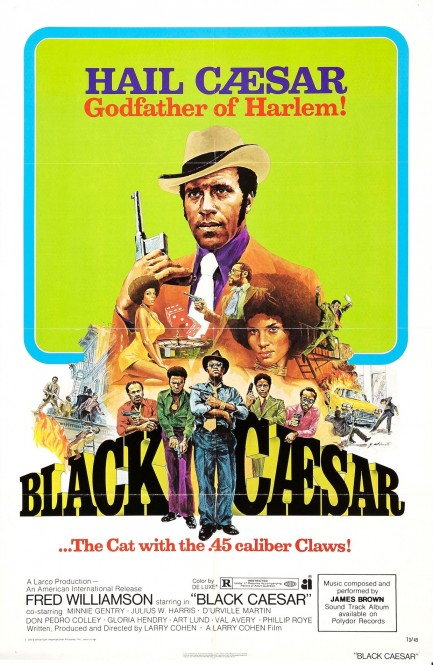 This poster for Black Caesar was painted by George Akimoto, who probably needs a bit more recognition for his movie promos, particularly those from the blaxploitation cycle. We've featured his work before, on this poster and this paperback cover, and they're worth a look. The star of Black Caesar is ex-NFL cornerback Fred Williamson, who decides to take over the Italian rackets in New York City. The story arc is pure Scarface. What results is a bloody gang war—well, more of a massacre, since the mob is so taken by surprise by Williamson's bullet-riddled offensive that they can't effectively fight back at first. But as you might expect, la cosa nostra get their shit together and rebound hellbent on Williamson's destruction.
Black Caesar is ambitious, a shift in tone from most blaxploitation efforts, which tend to have large portions of humor. The entire feel here is darker and more dramatic, with brutal interpersonal interactions and ear-melting racial discord. Even Gloria Hendry, whose physicality and beauty made her a popular choice for action-adventure roles throughout the seventies, mines some ugly emotional depths here. She has the bellwether role as the woman whose mistreatment by Williamson marks the moment when we know he's a bad guy. Not bad-but-good in the style of an anti-hero, but bad within the film's moral universe.
Black Caesar, in addition to its foreboding tone, offers pointed commentary about generational violence, entrenched police corruption, and the role of religion within black culture. This latter is embodied by D'Urville Martin's holy roller minister, who, when asked for practical help in a life-threatening situtation, resorts to prayer—of no immediate use whatsoever when someone is gutshot. We don't know how the movie was received when released, but it certainly must have ruffled a few feathers. But then most blaxploitation movies did. Within the genre we think the uncompromising Black Caesar is a must-see. Plus it has a killer James Brown soundtrack. It premiered today in 1973.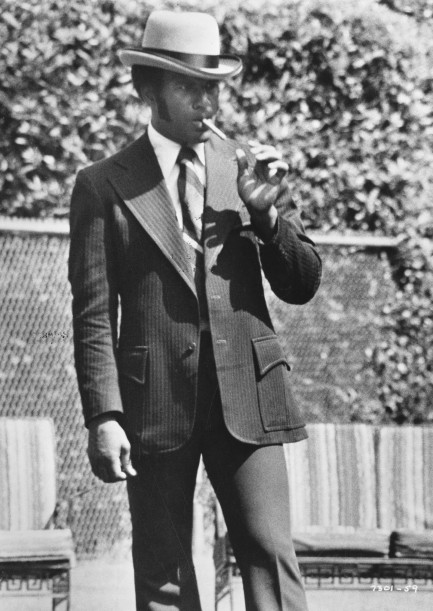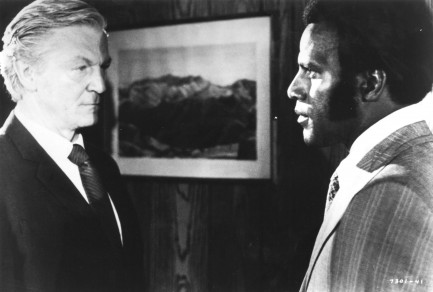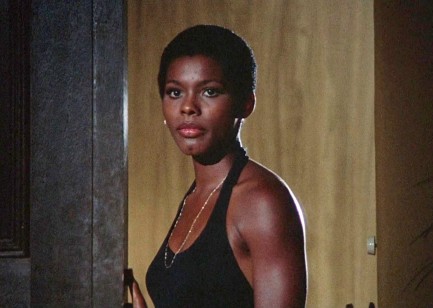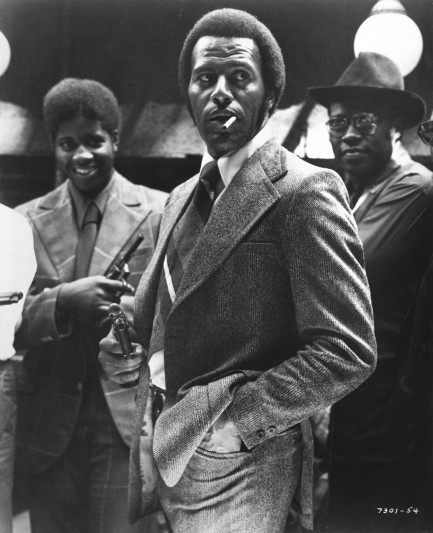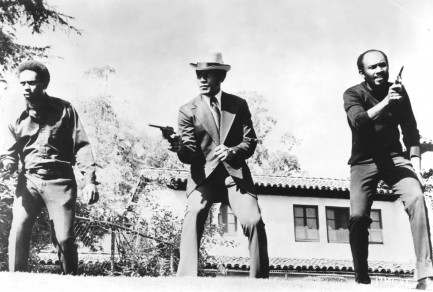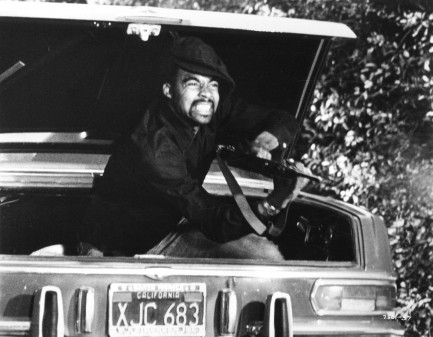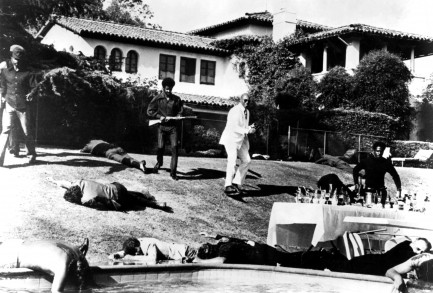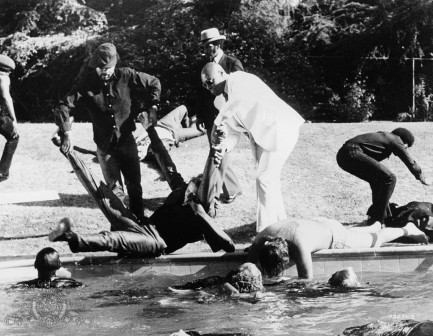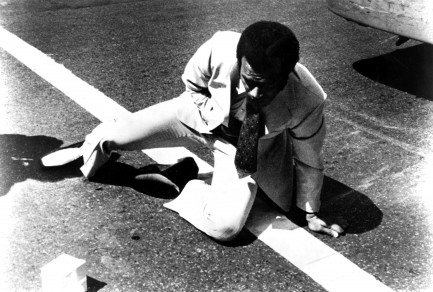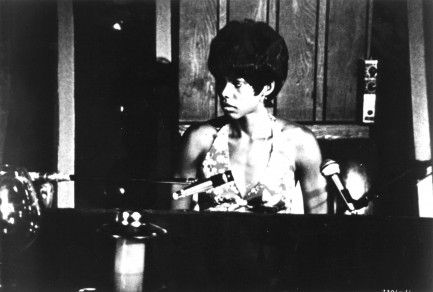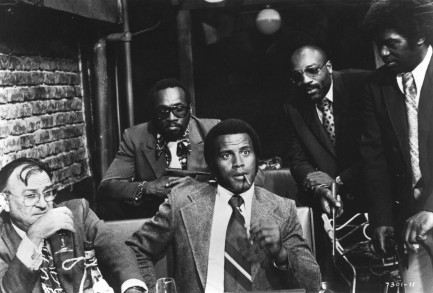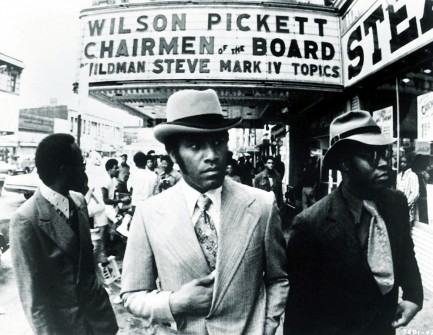 ---
Going nowhere fast in Harlem.
Hell Up in Harlem premiered in the U.S. today in 1973. It was the sequel to Black Caesar, which had been a surprise hit in cinemas a mere ten months earlier. The rush to make a follow-up shows. Hell Up in Harlem is eleven different kinds of inept, a tableau of repellent characters, bad scripting, and poorly staged action. It's not as if ambitions were low here. The movie tells the story of a Harlem crime kingpin who becomes pitted against his devious and ambitious father, imparting the lesson that family relationships come apart like tissue paper if the profit motive is strong enough. Yes, there was a good movie in here somewhere, but it never quite gelled. However Hell Up in Harlem does feature an excellent promo poster painted by George Akimoto, and some of the best production photos we've seen from the blaxploitation genre, a few of which we've shared just below. The time it will take you to look at them is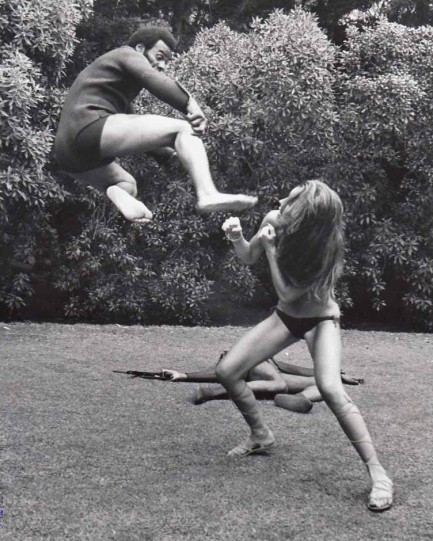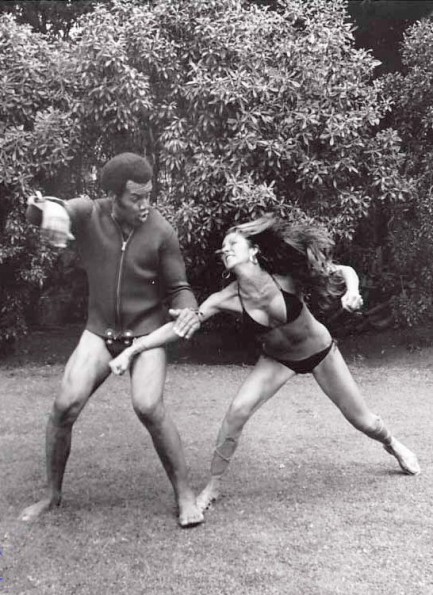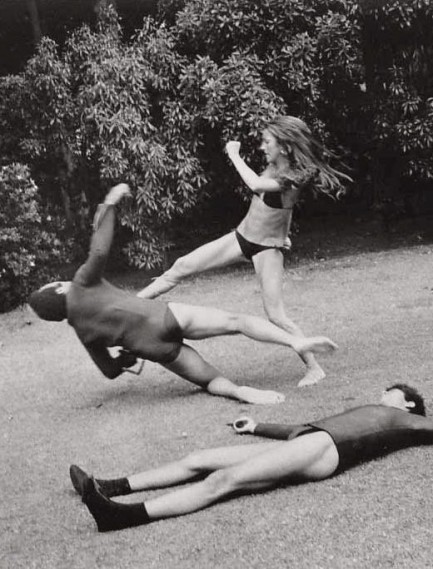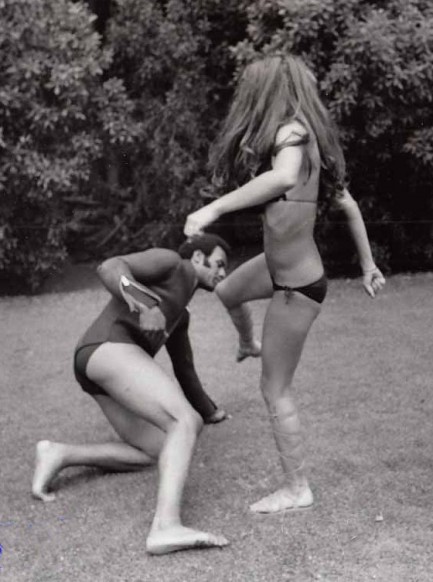 more than the amount of time the fight scene lasts—another flaw of Hell Up in Harlem. The shots show star Fred Williamson in mortal combat with Mindi Miller, who appeared in many films, including Westworld, Body Double, and Amazons. You can find these images around the internet, and she's misidentified on every single one of those websites—even Getty Images—as Gloria Hendry, who she clearly isn't. We also have, below, a great nude promo of Williamson. About time we featured a naked guy, right? Well, don't blame us for the lack. They just didn't make much in the way of nude male promos back then—especially ones like this. And speaking of unexpected, what's that dark shape between Williamson's thighs? We bet he didn't plan on showing that. But don't let it entice into you watching the movie. Unless you're a true blaxploitation fan you'll probably regret it.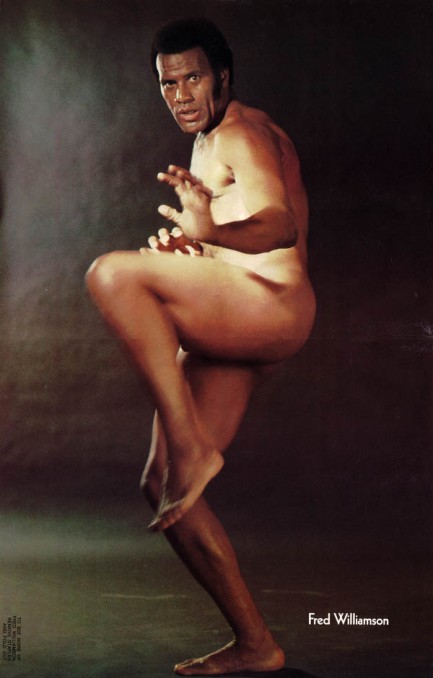 ---
A Gloria's embodiment of summer.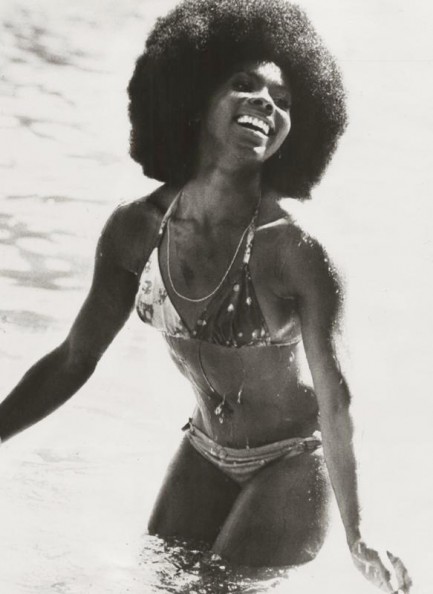 Here's a great shot of American actress Gloria Hendry, who appeared in the James Bond movie Live and Let Die, as well as the blaxploitation films Across 110th Street, Black Caesar, Hell Up in Harlem, and Black Belt Jones, seen here rocking one of history's greatest afros, 1973. See another shot from the same session in this post.
---