If you think I look good this way wait until you see me with motion, sound, and character development.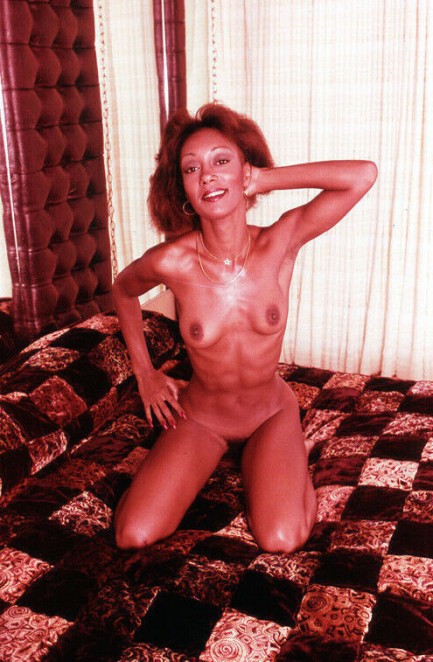 Above: an excellent photo of U.S. actress Tanya Boyd, who rose to fame in '70s blaxploitation movies, particularly 1976's Black Shampoo and Ilsa: Harem Keeper of the Oil Sheiks, two of the wilder movies of the period. Most of her career afterward consisted of television appearances, including a 650-episode stint on the soap opera Days of Our Lives, but she's always been a favorite of ours for her film work. In terms of blaxploitation performers, she was never as famous as Pam Grier, but she was just as fearless.


---
Exploitation classic Black Shampoo is a must-see cavalcade of afros and bushes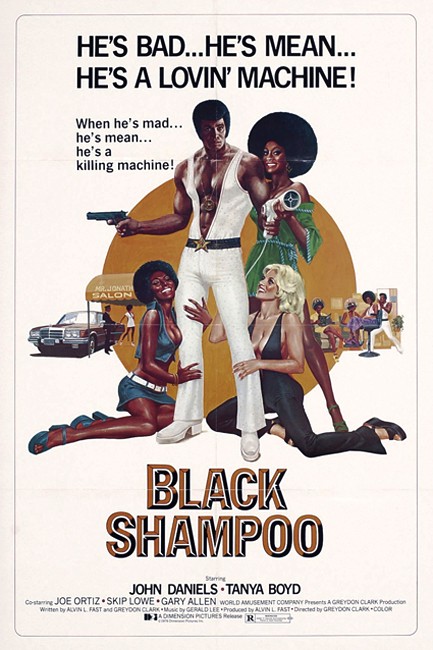 We'll just get right to the point. Black Shampoo is a monument of gratuitous skin and gunplay almost unequaled in the annals of blaxploitation. The film was a take on the Warren Beatty flick Shampoo, but done on the cheap, with burly John Daniels in the lead as a womanizing hair salon proprietor who runs afoul of the mob. You get every stereotype in the book here, and they're all good for a laugh. Even Tanya Boyd's copious nudity is pushed to an unintentionally comical extreme, as she is at one point forced to flee for her life wearing nothing but a man's dress shirt fastened by a single button, making the whole long chase over the hills and through the woods a game of peek-a-bush. In another scene she stares down at her own naked body as if thinking, "My God, I am so hot even I have to look." No argument there. We just love this movie. Social relevance—uh, not really. Entertainment value—extremely high. Black Shampoo opened in the U.S. today in 1976.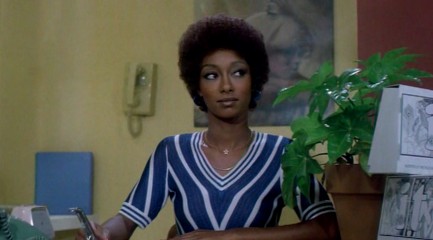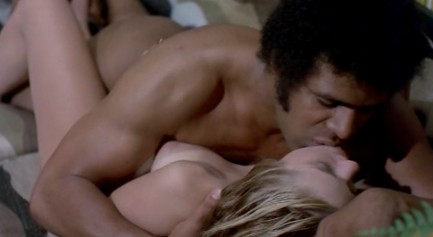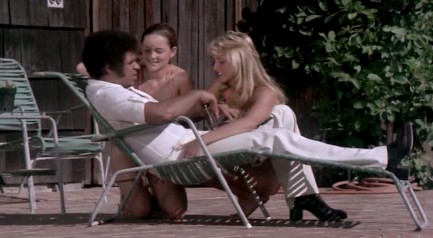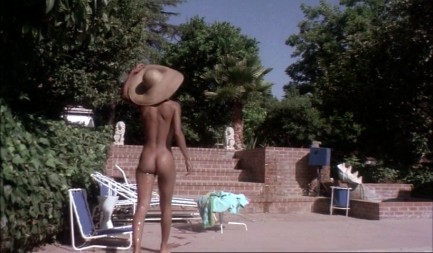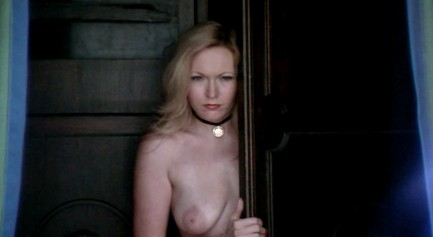 ---