It should have launched a memorable career but didn't quite work out that way.
Do people who like film noir also like NFL football? We ask because the Noir City Film Festival wraps up tonight in head-to-head competition with the Super Bowl. For football haters, the fest is a chance to get out of Super Bowl households for the duration of the game, but for others it's a tough choice. Film noir and football are similar. Both feature hardheaded men pitted in mortal struggle against forces arrayed against them. Both feature unexpected plot twists. Both put physical safety at risk. In both cheating is rampant (at least when the Patriots are involved). In neither is victory assured. We wonder what the festival organizers would have done if the 49ers had made it to the title game. Hah hah' that's a joke. They knew—everybody knew—the 49ers would suck this year.
Anyway, tonight the festival features two films, one of which is 1961's Blast of Silence. Written, directed by, and starring Allen Baron, the film is a fascinating counterpoint to Stanley Kubrick's Killer's Kiss, which showed at Noir City a few days ago. Both are low budget crime thrillers shot in New York City about men desperate for better lives whose needs center on women. Where Kubrick's protagonist is a pug boxer whose interest in a beautiful neighbor makes him want out of the ring, Baron plays a killer-for-hire whose random encounter with a woman from his youth triggers second thoughts about his chosen career.
Many reviews of Blast of Silence are of the glowing variety, but while it's seamlessly put together and the noir flourishes are well executed, it suffers from Baron's acting, as well as that of other performers. But everyone loves an auteur in the rough. It's easy to look past the acting and see Baron's behind-the-camera talent. Given a chance he might have had a very different career. Watching Blast of Silence you can imagine it. Like gruff voiced narrator Lionel Stander says at one point, "You get a feeling this is how it was meant to be."
Instead Baron put together one more low budget movie before migrating into television, where he intermittently directed shows like The Brady Bunch and Charlie's Angels. Hmm... Brady like Tom Brady and Angels like Los Angeles? Um... where were we? Oh yes. It's amazing how Baron's career diverged from Kubrick's despite both making low budget NYC thrillers of similar quality. Was Baron as talented as Kubrick? We aren't saying that. Just that it would have been interesting to see what his cinematic career might have looked like. But if film noir teaches anything it's that in life, as in football, things don't always work out the way they should. Go Rams.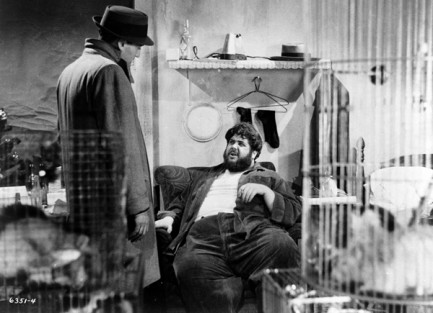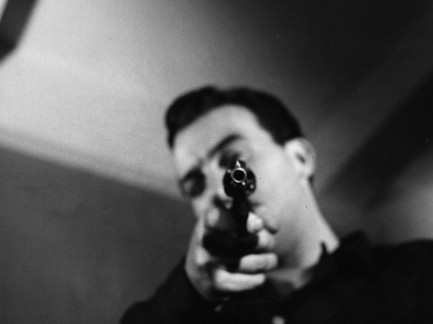 ---