Altman and company get gangsta in the heartland.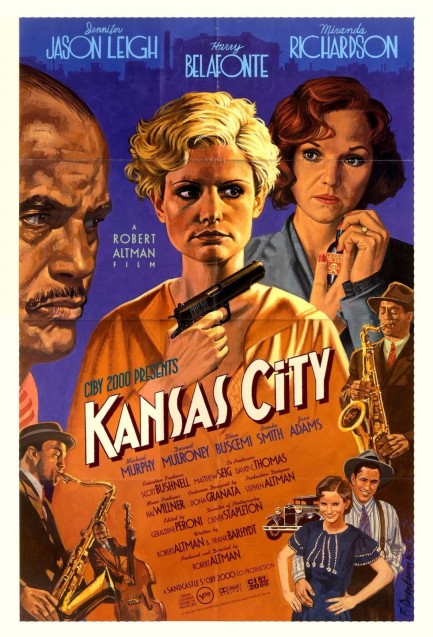 Auteur and maverick Robert Altman directed several films centered around crime, but perhaps only his 1930s gangster flick Kansas City truly fits the bill as a pulp style effort. The plot tells the tale of Blondie O'Hara, whose petty crook husband Johnny is captured by gangster Seldom Seen and held at a nightclub, prompting Blondie to kidnap the wife of a local politician in an attempt to blackmail him into using his connections to free Johnny. Sounds straightforward, but Altman's approach to this is leisurely and episodic.
Kansas City is generally considered to be a lesser effort from the legendary director, but even if it's not in the class of Short Cuts or M*A*S*H*, it has some points of interest—a slithery jazz score, lots of smoky nightclub scenery, Steve Buscemi warming up for another gangster role in the brilliant Miller's Crossing, Harry Belafonte playing it cool, and Jennifer Jason Leigh giving her actorly all as the drawling, flapperesque Blondie.

Another plus is this killer promo poster. When we saw it we had to watch the movie. But what's the most important reason to watch it? Altman, of course. It's always fun to see what a director does with the 1930s. What's the main drawback? Aside from its narrative quirkiness, we suspect its racial content may be a bit much for those with millennial sensibilities. But don't fault art for holding a mirror to history. When we can't reflect the past in cinema we'll have fallen pretty far. Kansas City premiered in the U.S. today in 1996.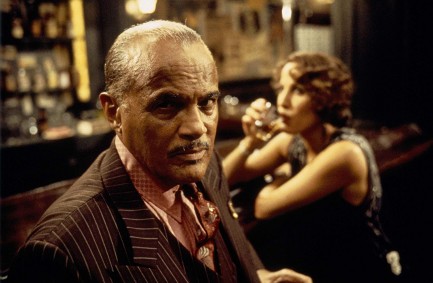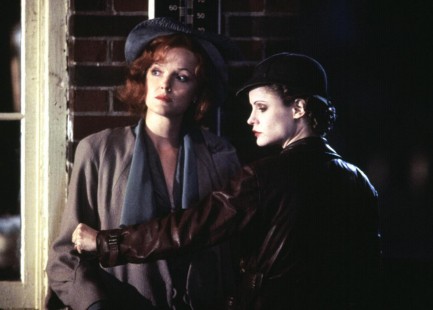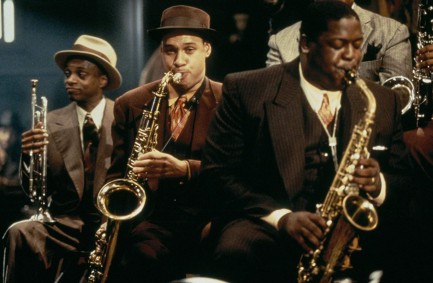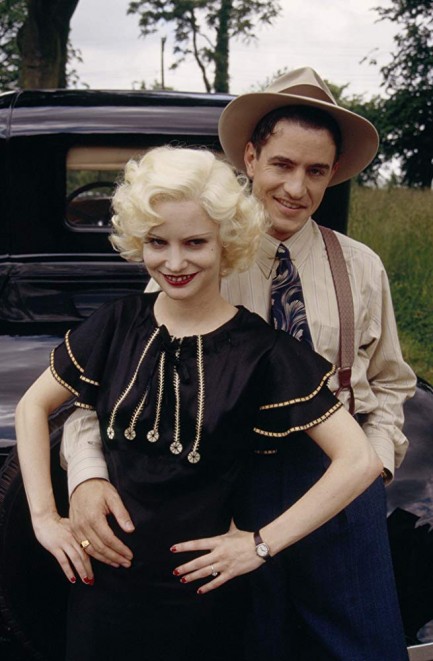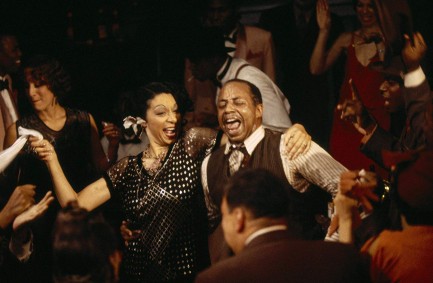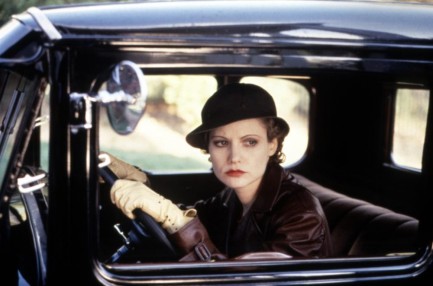 ---
Meet me tonight in Atlantic City.
A while back we showed you a woodcut print commemorating New York City's famed Cotton Club. In that same batch was another choice item—a print celebrating New York Airways, Inc., a fledgling airline that operated out of the Big Apple starting in 1927. It was bought by Pan Am in 1928, continued to offer service to Atlantic City, but was finally dissolved in 1931. In case you're wondering why any airline would run regular service to Atlantic City, we suggest you watch Boardwalk Empire. Basically, what was once a beachside resort town had become a den of vice and gambling, a place where Prohibition was loosely enforced, if at all. Its official nickname was "The World's Playground." But as always, the players eventually went elsewhere. Why? The print offers a clue. Atlantic City boomed thanks to rail service, a form of travel that was slow and taxing, prompting many visitors to spend a week or two in town before climbing back aboard another train. With the advent of commercial air travel, visitors could arrive in town in reasonably good shape, stay a night or two, and leave. The loss of revenue triggered a decline—exacerbated by other factors—from which Atlantic City never recovered. But this print is a reminder that, once upon a time, the Jersey Shore was the place to be.
---