No dream involving Elke Sommer can be bad.
This Japanese poster features the German perfection known by the earthly name Elke Sommer, and it was made to promote her Cold War adventure The Wicked Dreams of Paula Schultz. Generally, long foreign titles were shortened, so in Japan this was called simply "Her Immoral Dream." It isn't a great film, but it may cause you to have immoral dreams about Sommer. We have some promo photos below showing her in all her incomparable beauty. There's no Japanese premiere date for the movie, but it opened worldwide in 1968.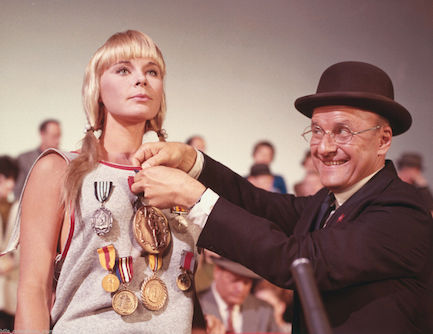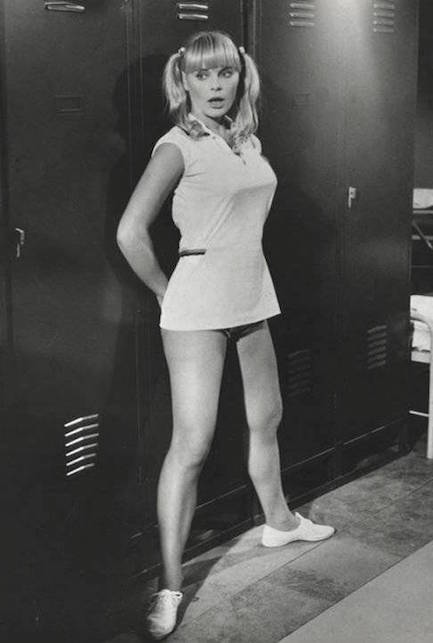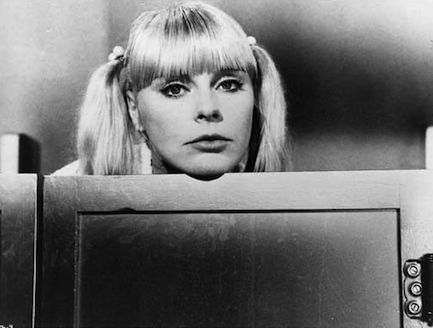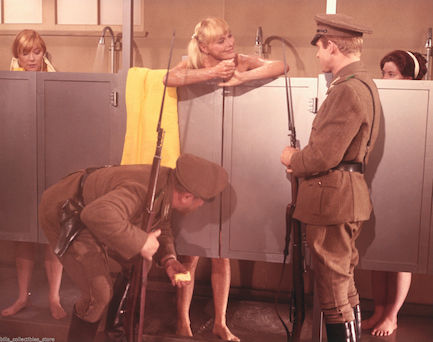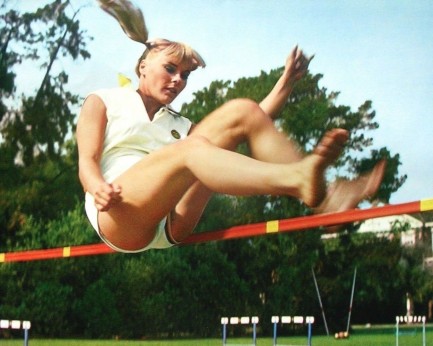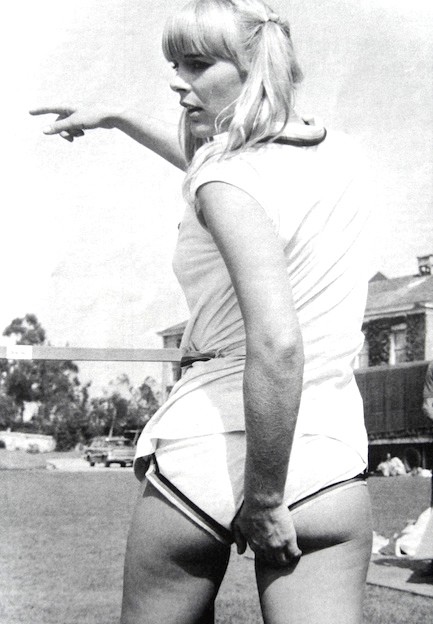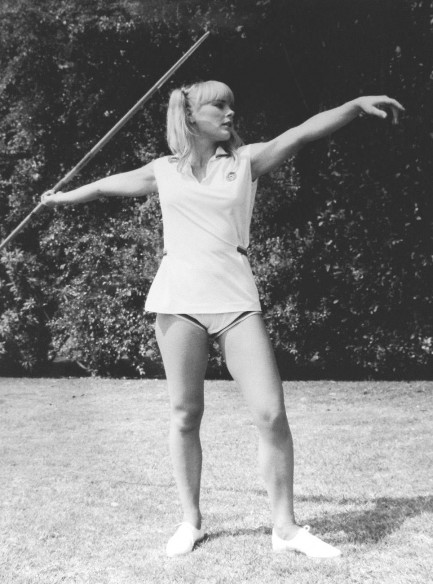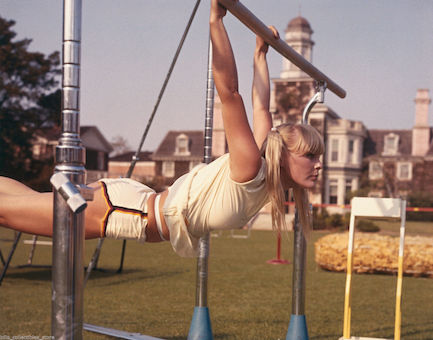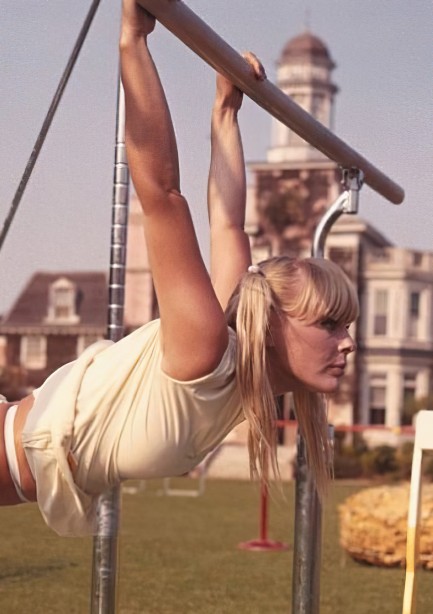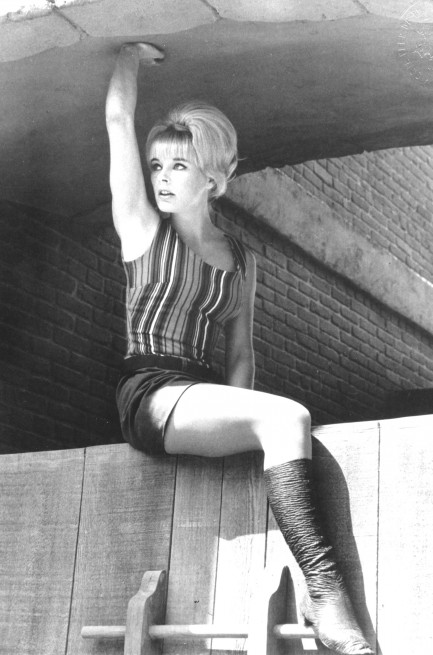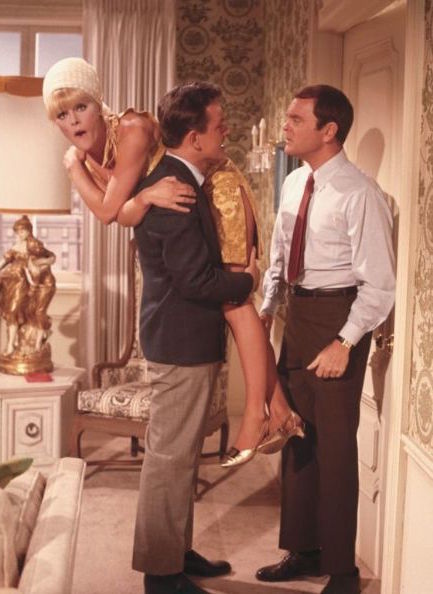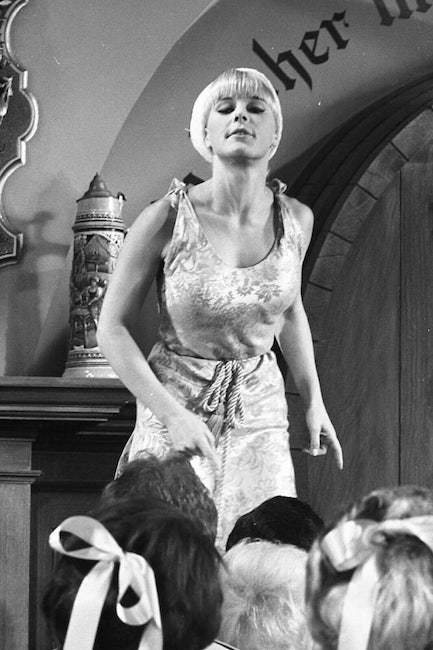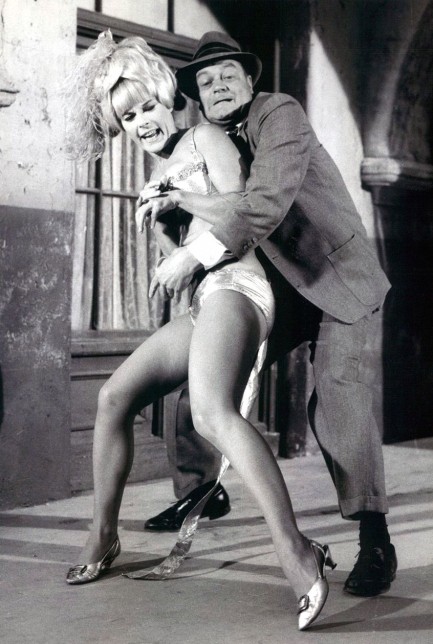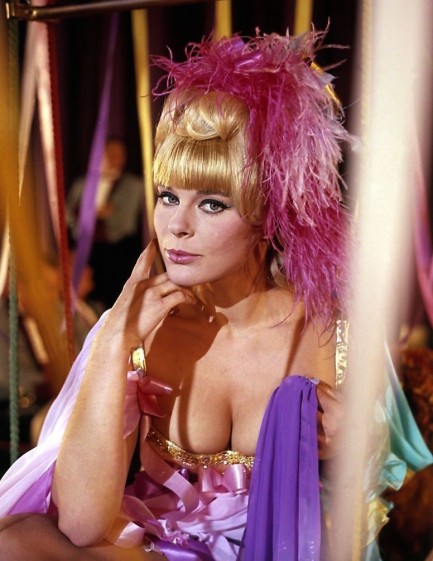 ---
Elke escapes the East and probably wished she could have escaped the movie.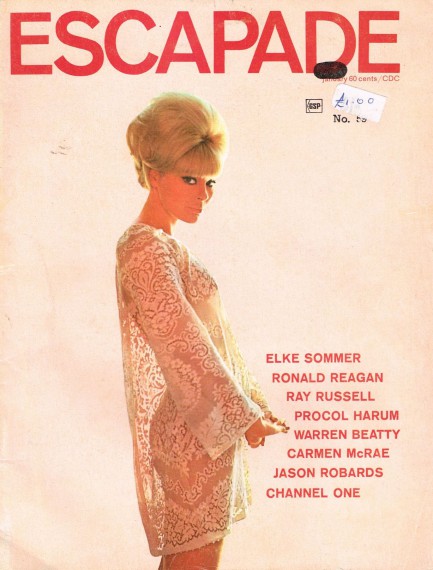 Even after seeing hundreds of photos of German goddess Elke Sommer over the years, ocasionally you see come across some and have to hit pause. She appeared on the cover and inside the American magazine Escapade in January 1968, posing for a set of photos taken from her comedy The Wicked Dreams of Paula Schultz, which had premiered in New York City on January 3rd. Sommer plays an East German decathlete who wants to escape to the west, and does so by pole vaulting over the Berlin Wall, which is what the images below depict. Why is she in her underwear? We've seen the movie but we don't remember. We do know it featured Hogan's Heroes cast members Bob Crane, Werner Klemperer, John Banner, and Leon Askin, and that it uses the Hogan's formula, replacing improbably bumbling Nazis with improbably bumbling communists. But before you add this one to your queue, here's something else we recall—it was terrible.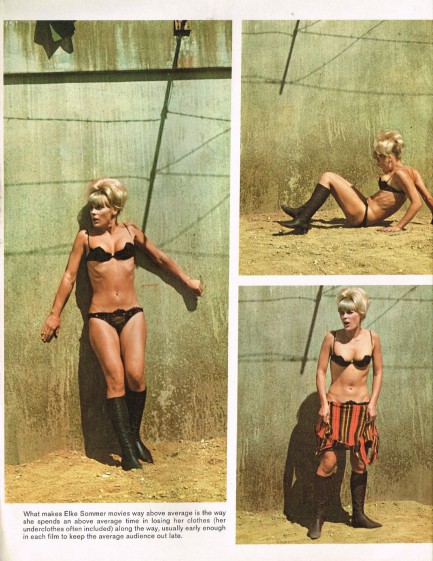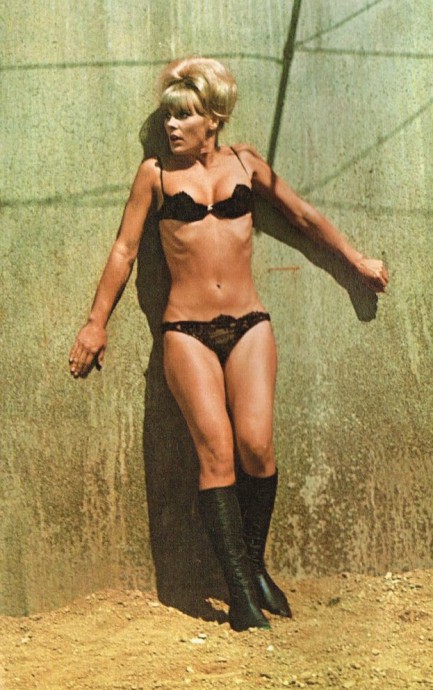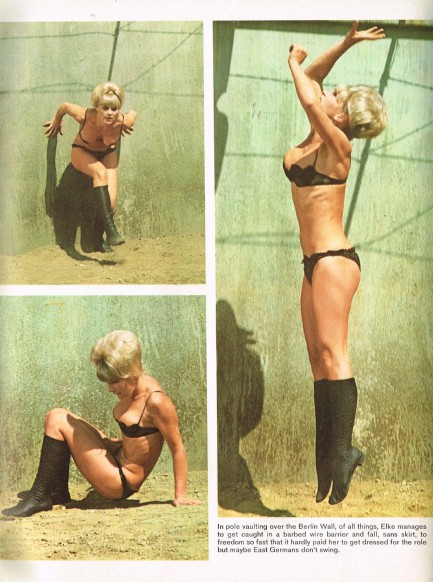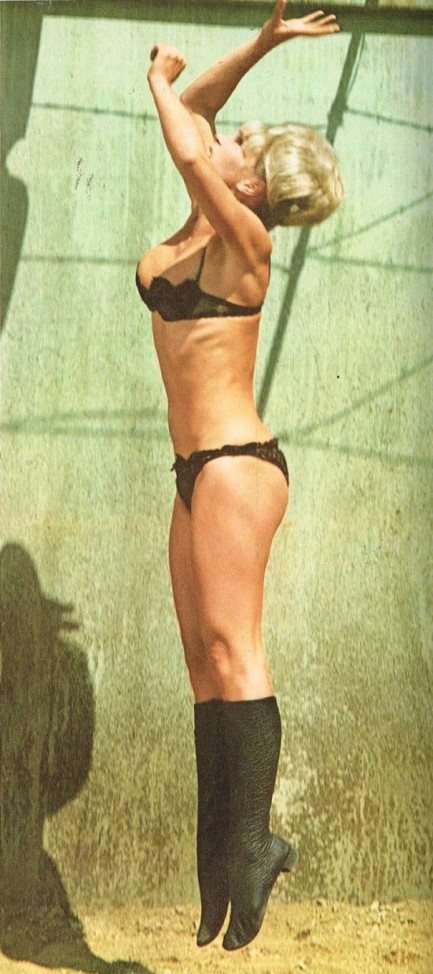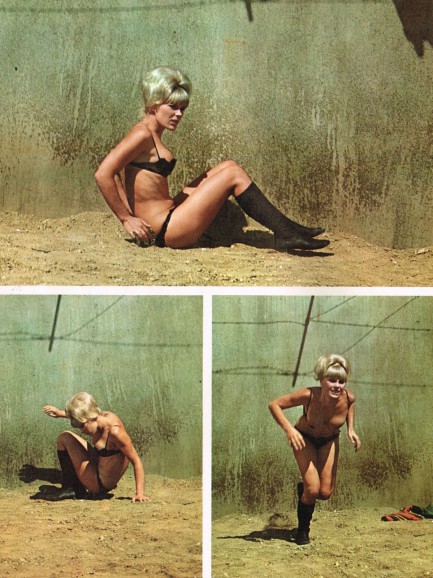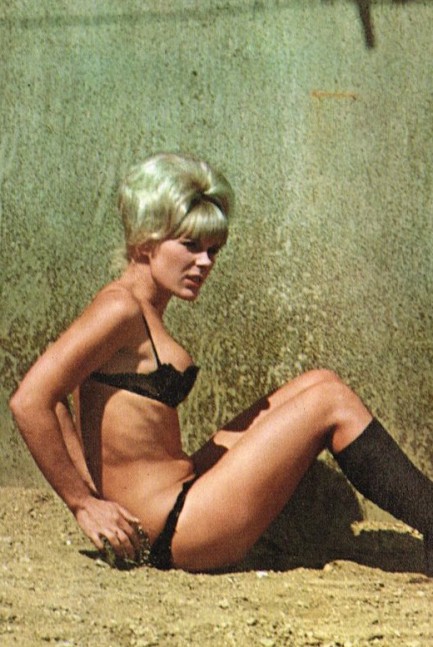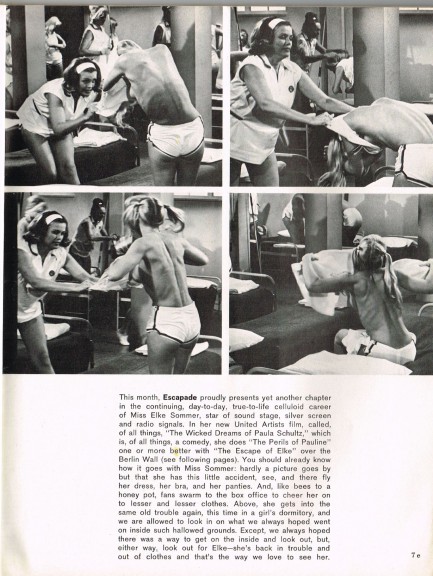 ---