Brando and Niven break hearts and bank accounts on the French Riviera.
Les séducteurs had its French premiere today in 1964, with the above promo art by Russian born illustrator Boris Grinsson paving the way for a U.S. production featuring Marlon Brando, Shirley Jones, and David Niven. Séducteurs translates to "deceivers," but the original title was Bedtime Story. What you have is a couple of con men who fleece women out of jewels, cash, and more. When they cross paths on the French Riviera their egos bring about a clash of wills and a high stakes wager to see which of them can scam ripe target Shirley Jones out of $25,000. Later the bet shifts to which of them can scam her out of her clothes. File the movie with set-in-France caper comedies like To Catch a Thief, Charade, and Beg, Borrow or Steal. For that matter file it with 1988's Dirty Rotten Scoundrels, which is actually a quasi-remake of this flick. For most watchers Bedtime Story won't be up to the standards of those other films—even the one based upon it—but we thought it was pretty damned good.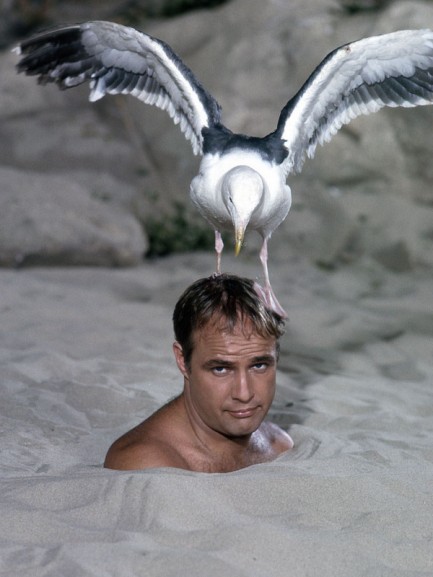 ---
Some women are trouble. But some trouble is worth it.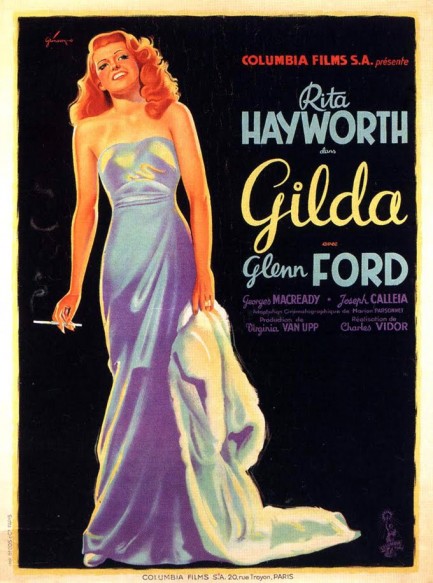 Above you see a poster for the game changing film noir Gilda, which opened today in 1946 with Rita Hayworth and Glenn Ford in the starring roles as a casino owner's wife and a gambling drifter. This promo is different from the three we showed you some years back, so we thought we'd upload it just to further bolster our visual documentation of this classic. The piece was painted by the storied Russian born artist Boris Grinsson, who we've discussed only briefly but will certainly get back to. As for Gilda, it's been exhaustively covered by virtually every film writer far and wide, so we've got nothing to add. Watch it.
---
Monroe, Curtis, and Lemmon give jazz a swing.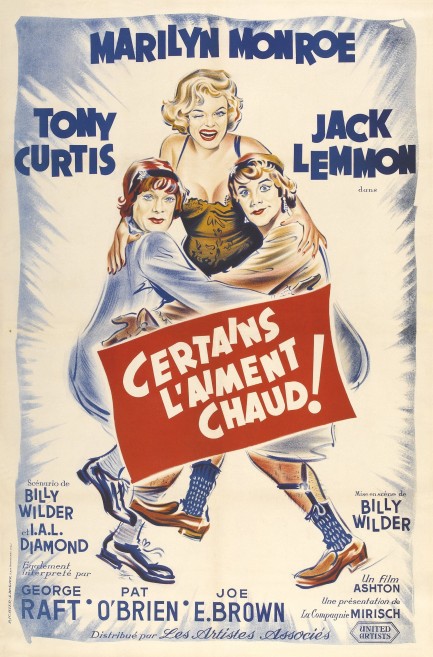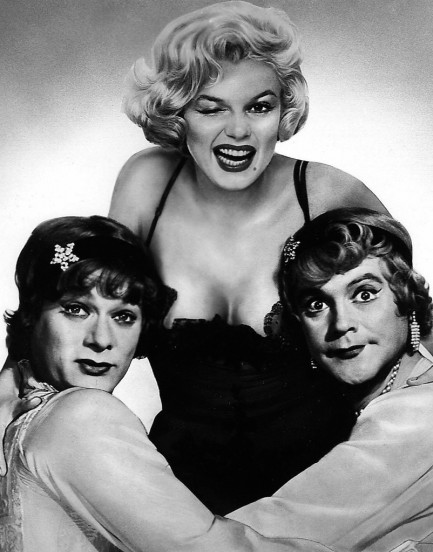 On this promo poster for the Marilyn Monroe comedy Certains l'aiment chaud, aka Some Like It Hot, it looks like Russian illustrator Boris Grinsson went a little strong on Monroe's wink, making her look like she got a splinter of glass in her eye, but Monroe actually looked that way in the promo photo used as the basis of the art, which you can see at right.
You know all about this movie, so we won't bother to go over it. We'll just mention, if you haven't seen it, don't be surprised that it's in black and white. There are so many color production photos from this one—like the several we've shared below—that we even forgot. And we'd seen the movie several times, though not in about ten years. When it opened with documentary style footage of a car chase and shootout followed by a title card reading "Chicago, 1929," we were thinking, "Ah, this is where it shifts to color."
But of course it didn't, and we suddenly remembered that this was a later black and white production, made the same year Technicolor films such as Ben Hur and North by Northwest hit cinemas. According to our research, Monroe actually had a stipulation in her contract that all her films had to be in color, but director Billy Wilder wanted black and white because the heavy makeup worn by Curtis and Lemmon—who spend most of the movie disguised as women—looked green in Technicolor. He lobbied Monroe and she finally agreed her co-stars could not be green.
Does Some Like It Hot fit under our self-defined umbrella of pulp? Of course—there are gangsters, the aforementioned shootout, and it's about two jazz musicians on the run. And few Hollywood figures are more pulp in essence than Monroe. The character of nightclub singer Sugar Kane is one of her better creations. Sit back and enjoy. Some Like It Hot premiered in the U.S. in February 1959, and opened in Paris as Certains l'aiment chaud today the same year. Another promotional poster by Grinsson appears below, and you can see the very different West German promo poster here.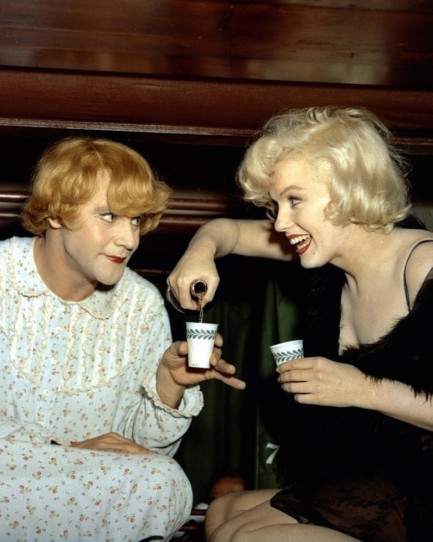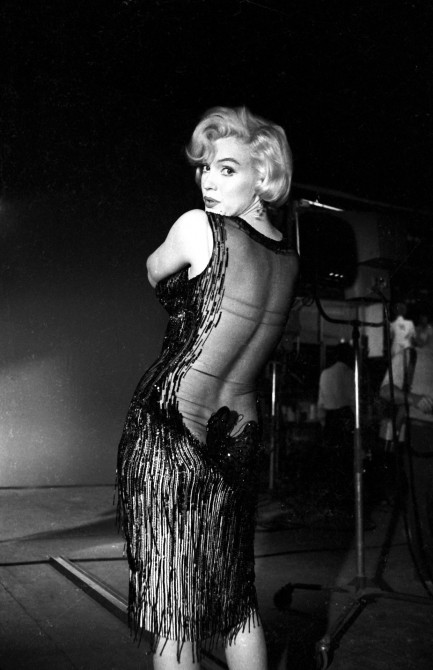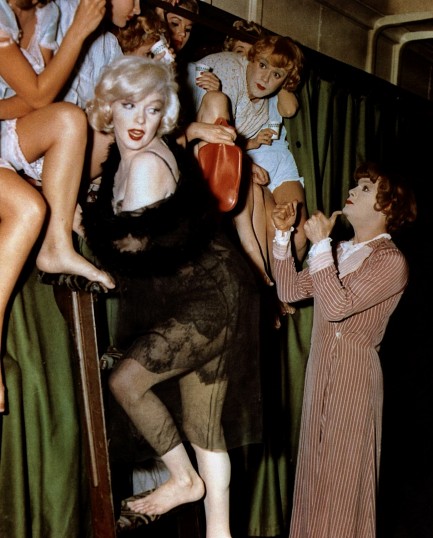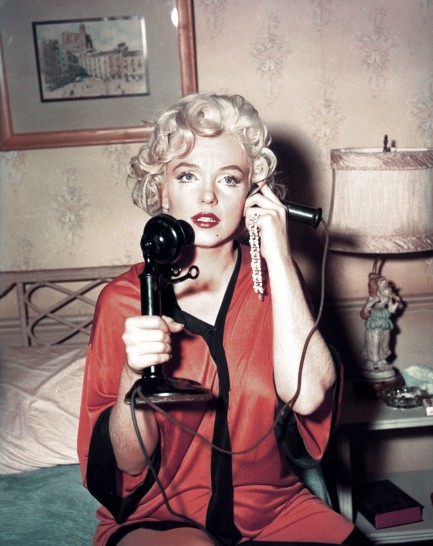 ---