Prepare yourself for a Sykes-a-delic experience.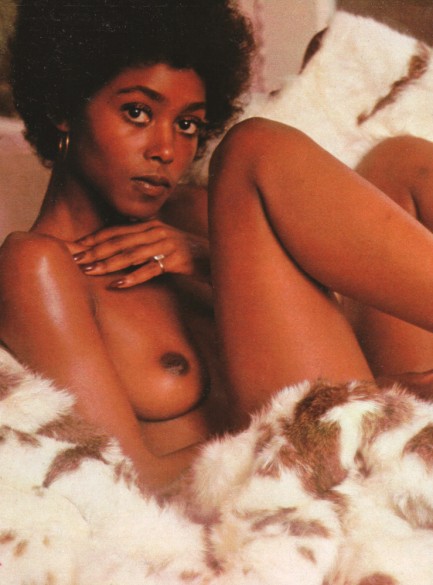 Above is a rare image of U.S. actress Brenda Sykes, who appeared in cinema and on television during a relatively brief ten year acting career from 1968 to 1978. She's pretty well remembered for someone who had such a short run. Some of this is due to her being one of the era's most beautiful performers, but she was also in cult classics like Cleopatra Jones and Mandingo, as well as on television shows like Police Woman. This shot is from a 1975 issue of Playboy Japan. We've cropped it above, and uploaded the full image below.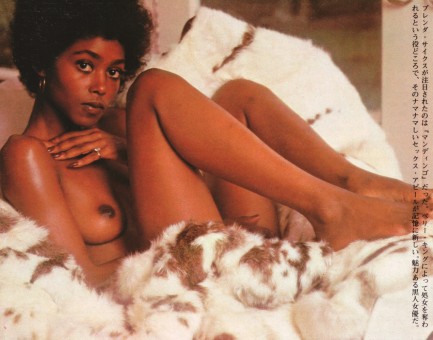 ---
Nobody can keep up with this Jones.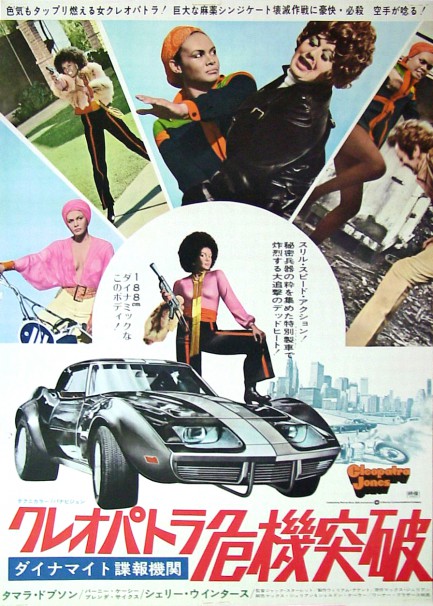 We talked about Cleopatra Jones and the Casino of Gold a few weeks ago. The above poster was made for the Japanese run of its progenitor Cleopatra Jones, which is superior to the fairly decent sequel in every aspect except budget. Tamara Dobson was a globetrotting James Bond type in Casino of Gold, but here she stars in a somewhat grittier story centered around an attack on a Los Angeles halfway house she owns, which occurred in retaliation for her burning a drug lord's poppy field in far away Turkey. Shelley Winters grandiosely overacts as the villain, but she's fun in a role that requires her to dominate lots of tough henchmen, only to be inevitably slapped around and killed by Dobson in the climax. Other players include Bernie Casey, Esther Rolle, and the lovely Brenda Sykes. Dobson had appeared in two previous films, but Cleopatra Jones made the ex-model a star. There were not many lead roles at the time for heroic women, and few roles of any sort for Dobson once the blaxploitation wave passed. As a result she graced the silver screen too few times. But Cleopatra Jones is a nice showcase of her ability as an action icon. Its Japanese premiere was today in 1973.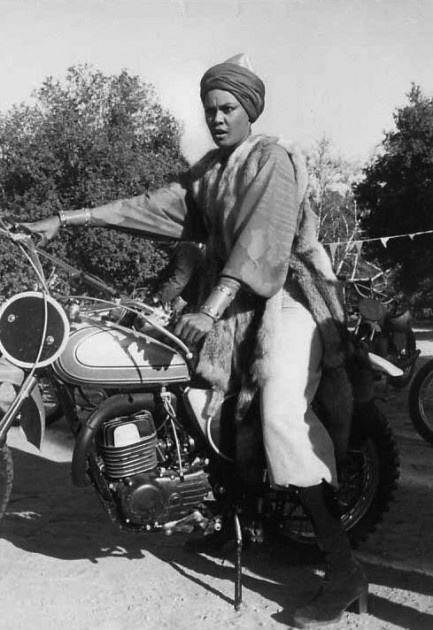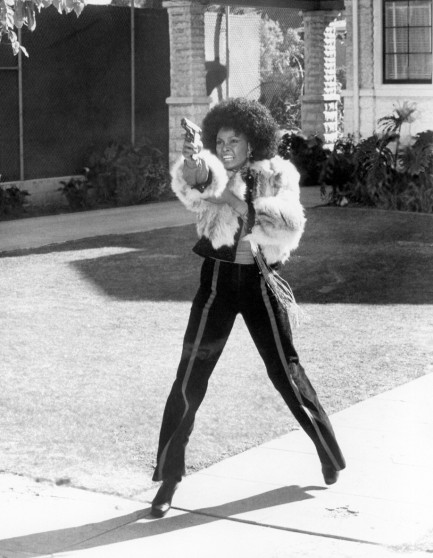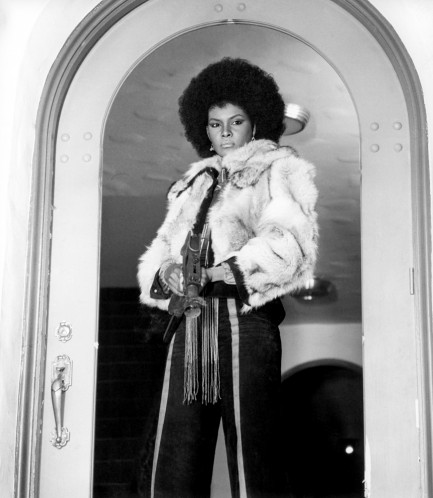 ---
An alpha female in b-movies.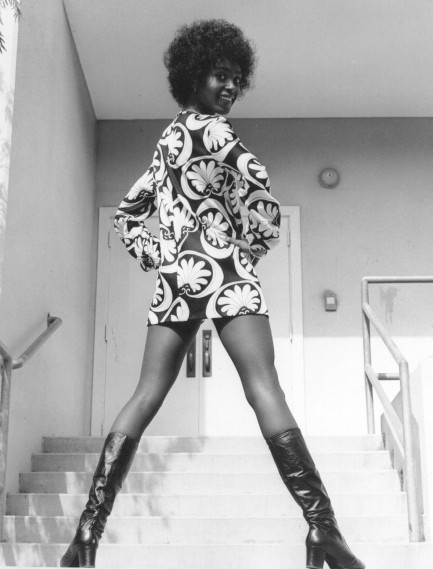 American actress Brenda Sykes, who appeared in blaxploitation flicks such as Cleopatra Jones, Mandingo, and of course, the unforgettable Honky, seen here in a promo photo made for the 1971 movie Pretty Maids All in a Row.
---