You should have started long before now to look good for June.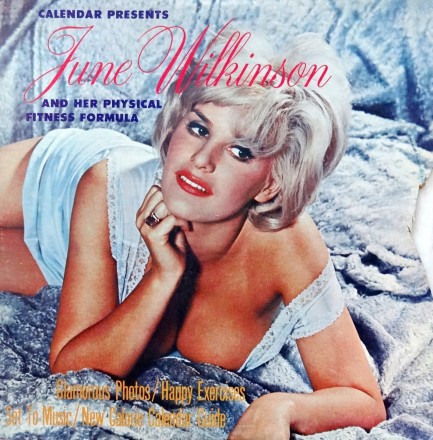 May is when the typical person really starts thinking about his or her beach body. Sadly, they should have started thinking about it in November or December to have a shot at a skinny summer, but who can pass up all that holiday food? Well, British pin-up June Wilkinson wanted to help. Fitness is a time honored niche for celebrities who can't quite sustain careers in more glamorous areas. Sometimes those who go into the field were never true stars. Other times they were top of the heap but fell off, like Jane Fonda when she became a fitness queen during the 1980s, or Miss Thighmaster of 1991, Suzanne Somers.
Wilkinson was in the never category. She wasn't a big star on screen or television, but was popular as a model—and people always want to know how models stay fit. Calendar Records was happy oblige the public by releasing a Wilkinson exercise record in 1962. Titled June Wilkinson and Her Physical Fitness Formula, the platter featured instrumental tunes along with exercise lessons narrated by Wilkinson, among them those classic old school calisthenics like swing kicks and leg raises. There's also a fitness guide, a calorie calendar, a chart of desirable weights for various heights, a sample menu, and of course, photos of Wilkinson demonstrating the exercises.
We have no sales figures for the record, but if it had been a runaway success she'd have made another—which she didn't. But it probably wasn't June's fault. Calendar Records was a fledgling imprint that went on to release a few obscure singles and a political spoken word record by Barry Goldwater. Need we say more? We have a bit more Wilkinson in the website. We recommend checking out her famous tongue here (maybe some tongue exercises would have helped the record's sales), and the famous rest of her here.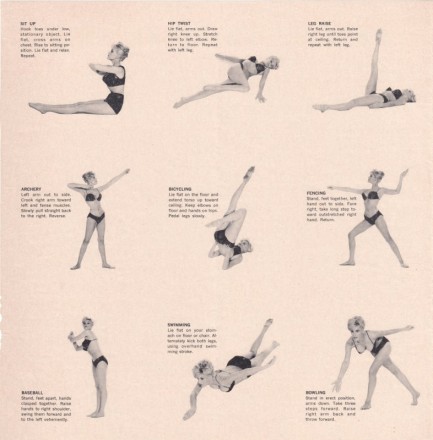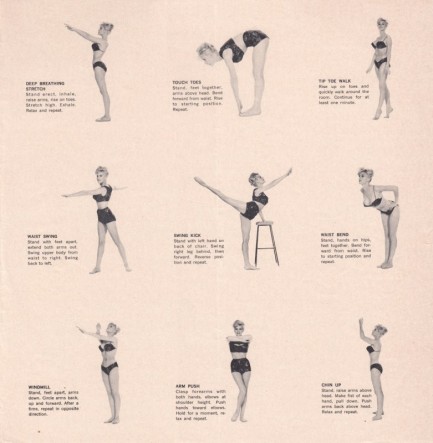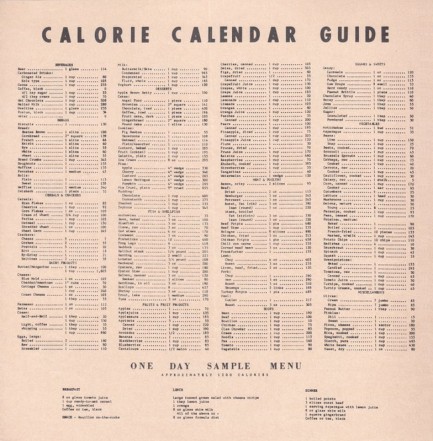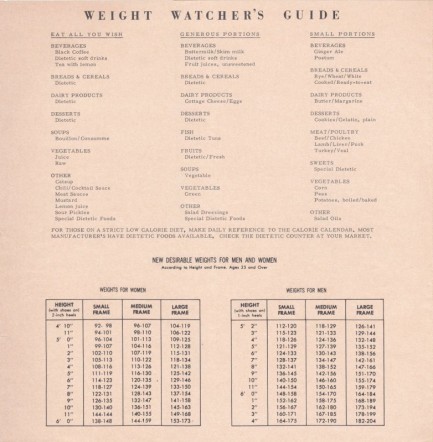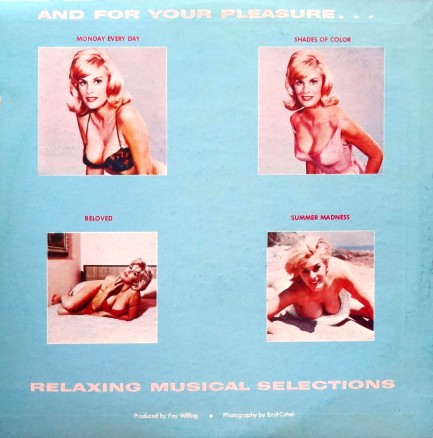 ---