Hopefully, pretty soon they'll start licking each other's fur.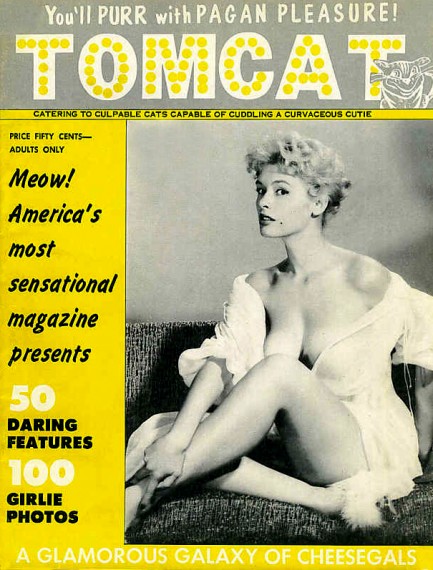 From 1957, Tomcat magazine is a prime if slightly obscure example of mid-century porn in all its non-fully revealing glory. We think they're trying a little too hard to be cute here—referring to the models as "cheesegals"? That's just dumb. But mixed in amongst the anonymous smut were some striking images of famous burlesque performers of the day, which we thought were worth sharing. Enjoy, and please check out our comprehensive burlesque post from last year here.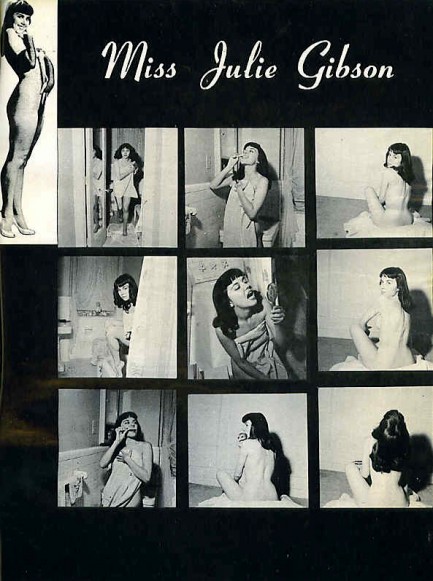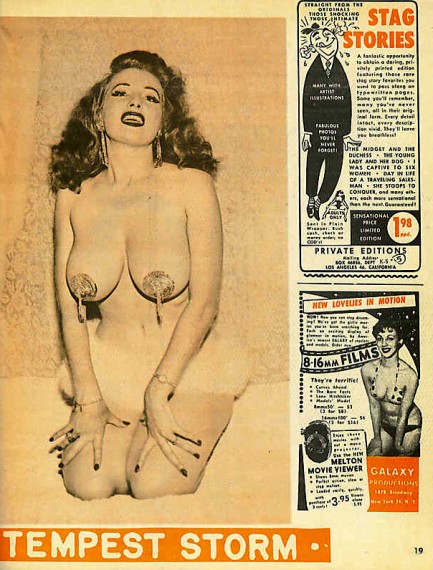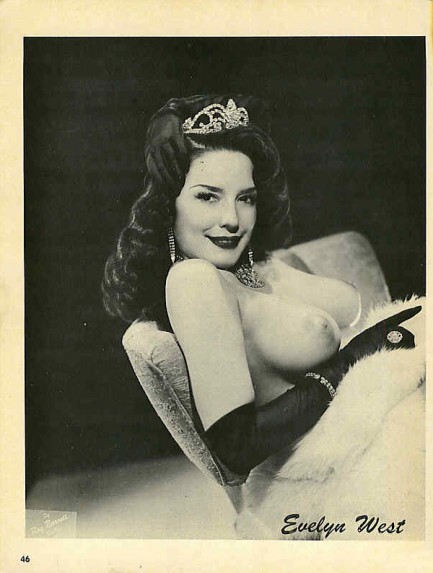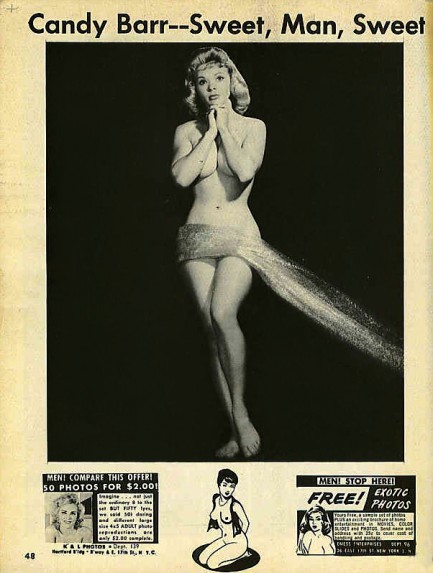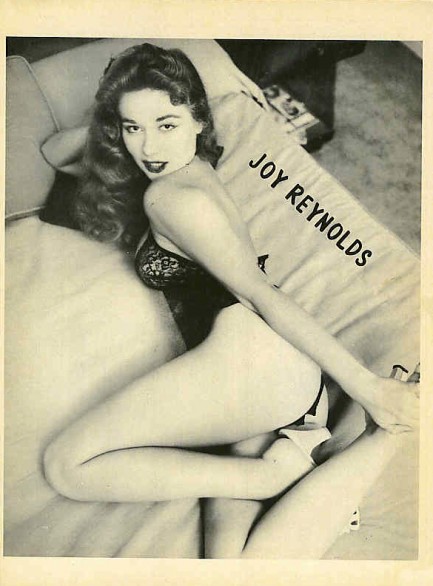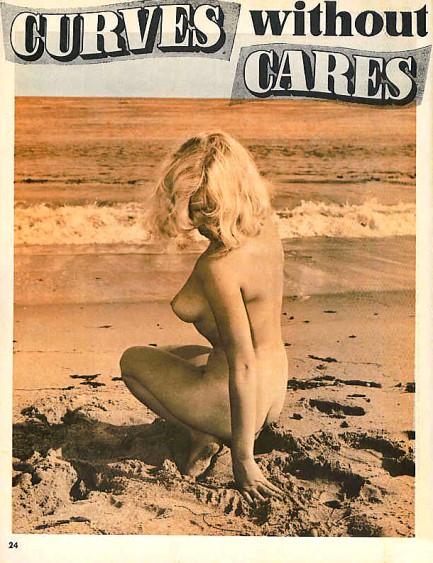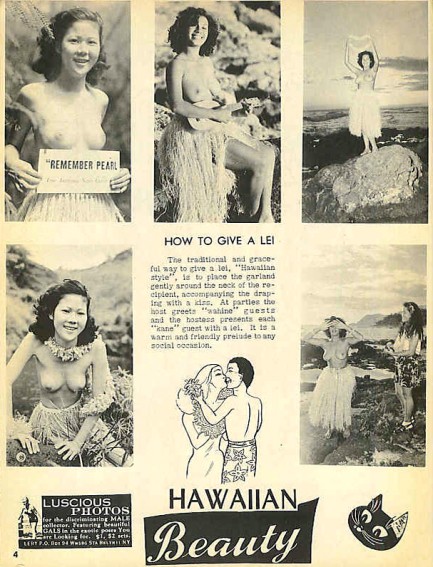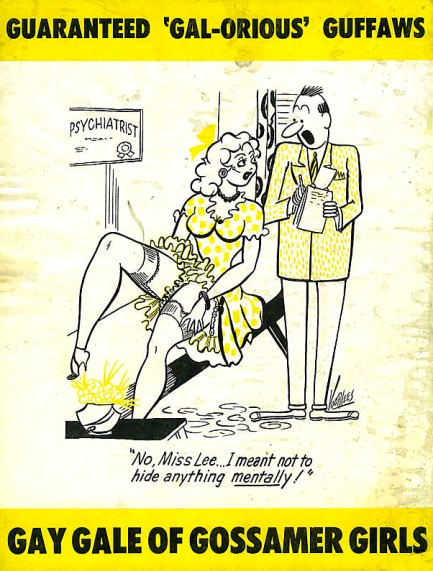 ---
A strange kind of love.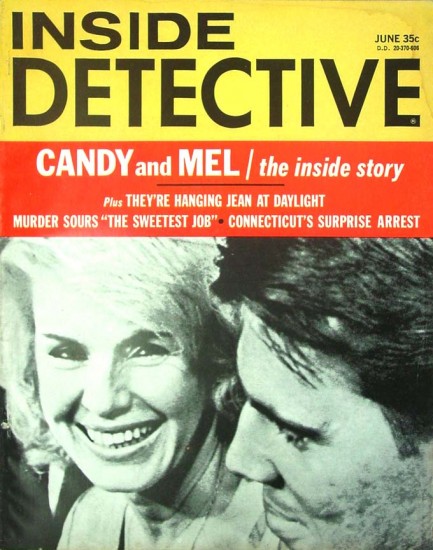 Here's another piece of evidence that humanity isn't becoming more depraved—we've always been that way. This Inside Detective from June 1966 tells the story of Candy and Mel. You've probably never heard of them, but there was a time when everybody in America knew their names. Candy Mossler was a Houston, Texas socialite married to a millionaire named Jacques Mossler. Unfortunately, the marriage wasn't going well, so she turned to her live-in nephew Melvin Powers for a little lovin'. Though she was twice his age, she was also beautiful, so Melvin was happy to oblige his aunt, and the two of them embarked on a full-blown incestuous affair that was obvious to every servant in the family mansion but not to the oblivious Jacques.
When Mossler did finally discover the truth he went to a lawyer for advice and was told the scandal would destroy his status, so he stewed and the affair went on under his roof. Jacques finally moved to his Key Biscayne vacation flat, but not long afterward turned up dead. Candy told police she suspected a burglar of the crime, but the police weren't buying because Jacques had been stabbed thirty times then brained with a heavy glass bowl, acts not likely to be committed by a home invader. So Candy changed her story, and said she suspected Jacques was having an affair with a male lover who had knifed and glassed him. Police were willing to believe this, but as they collected more and more evidence the finger of suspicion began to shift inexorably toward Candy. Knowledge of her incestuous affair with Mel, along with a good look at what she stood to inherit now that Jacques was on a slab helped satisfy cops that they had their killers.
Candy, of course, could afford the very best legal representation, though because of frozen bank accounts it meant hocking her diamonds and furs. But she was able to retain Percy Foreman, a well-known defense attorney of the day who later unsuccessfully defended James Earl Ray from charges that he assassinated Martin Luther King, Jr. In the end, it may have been Candy's charm that carried the day more than Foreman's defense. She made herself endlessly available to the press, always wearing a glamorous smile, and public opinion turned in her favor. She and Melvin Powers were both found not guilty of murder charges. No killer was ever found, nor even sought, because the police knew they had their perps and didn't bother looking elsewhere, acquittal notwithstanding. It was the trial of the century in South Florida and Houston, at least until the next one came along. As for the love affair, Candy and Mel drifted apart over the years and she died in 1976 of an accidental overdose of migraine medication. But for a time she was a legitimate one-name celebrity—just Candy, the society dame who killed and got away with it.
---
Don't look too closely or you might spot your grandmother.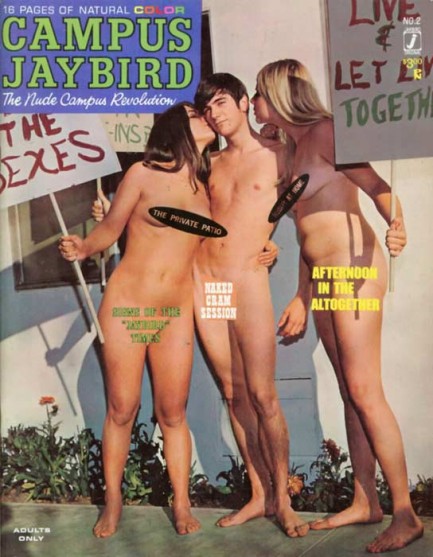 International nudist magazines promoted group nakedness as fun, healthy, and innocent—and even an unavoidable next step in human social evolution. If someone raised their eyebrows at your Campus Jaybird, it just proved they weren't ready to be free, man. At least you knew better than to invite them on your next nude biking trip. Nudist magazines proliferated throughout the 50s and 60s, and remained popular into the 1970s. The Nudist Idea and American Nudist Leader, both below, feature covers with Diane Webber, aka Marguerite Empey, a former Playboy centerfold who remains one of the most renowned nude models of all time. Also putting in an appearance is Virginia Gordon, another Playboy model, seen on the cover of Paradise. Though the international nudist movement still exists, it is possibly less accepted than fifty years ago. We're too young here to know for sure, so you'll just have to ask your grandma about that. What we do know is you'll be seeing more of these covers from us.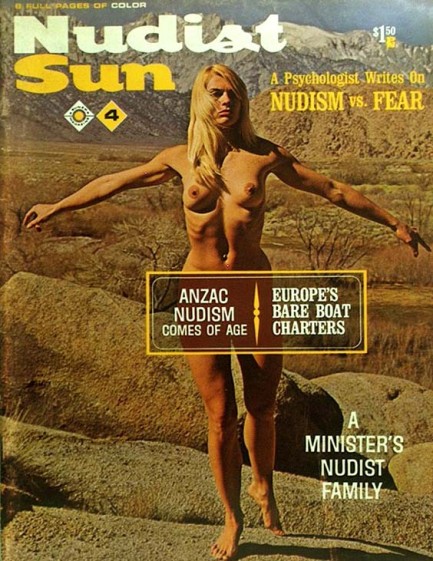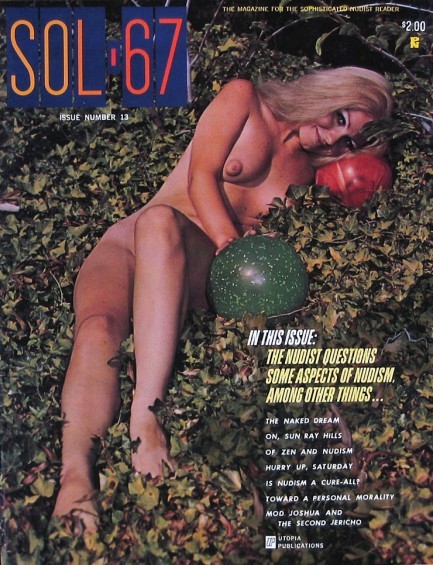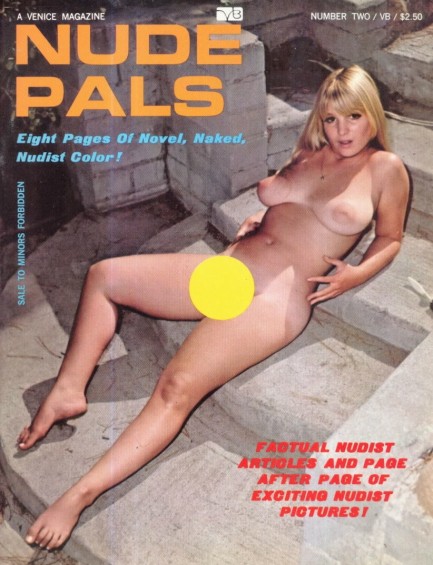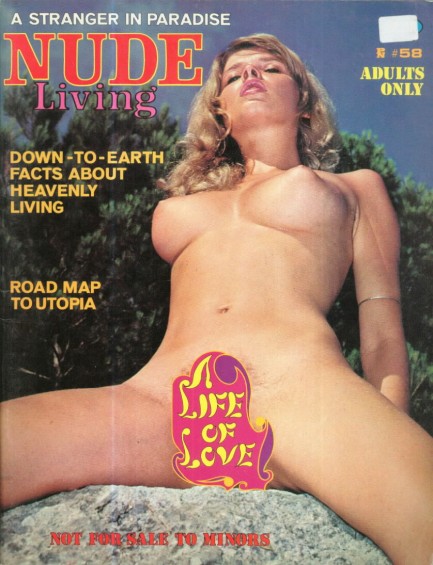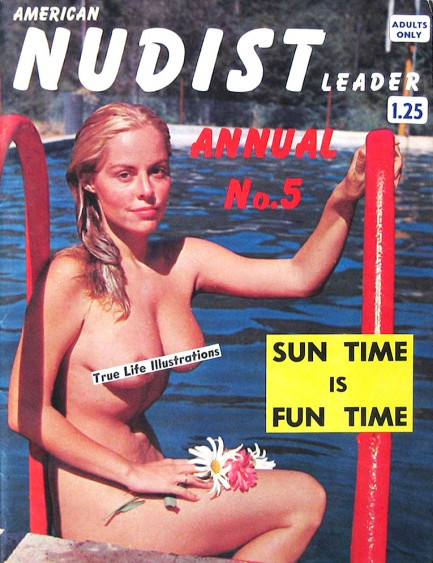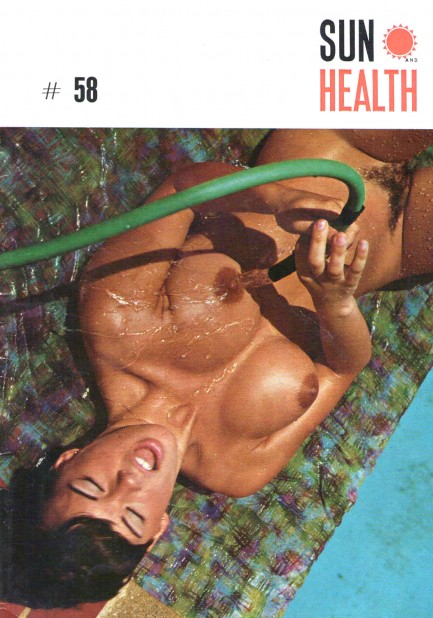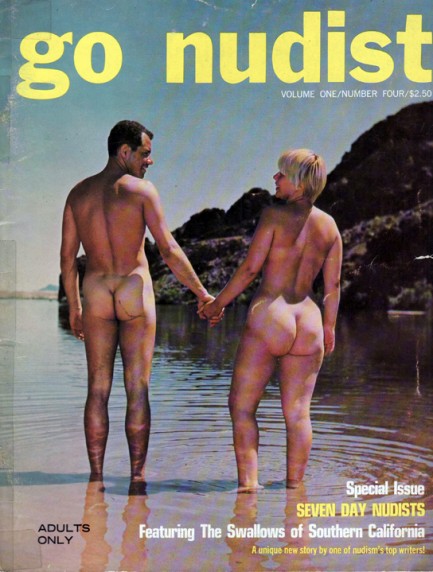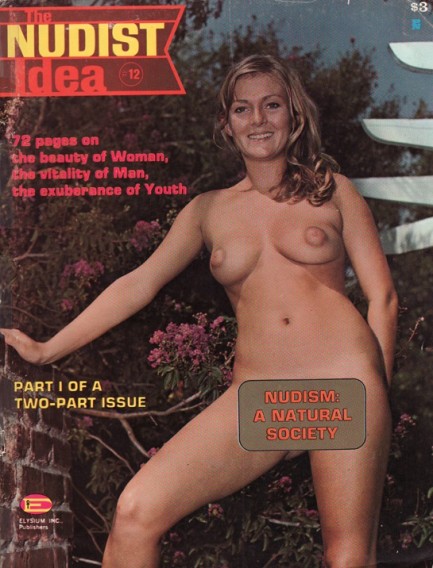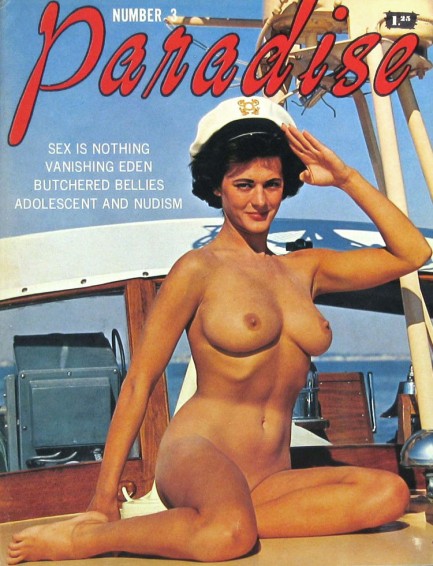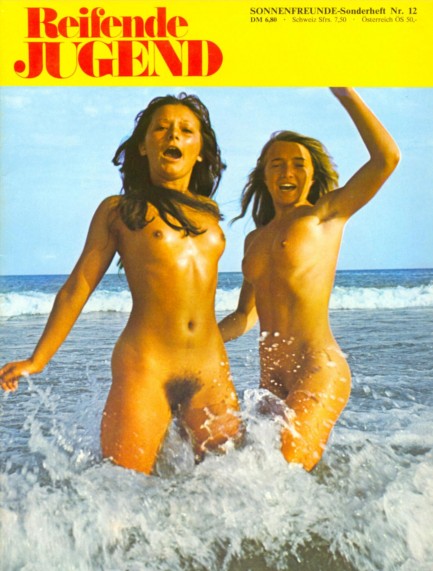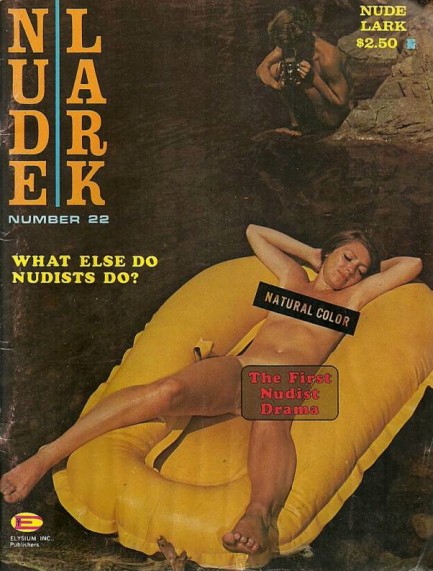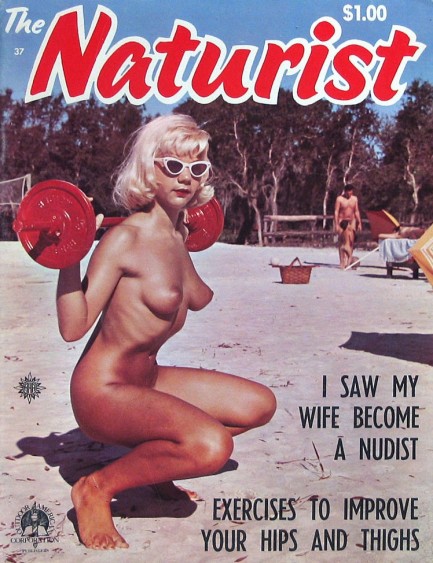 ---