All jerks and no play make Linda a very dull movie.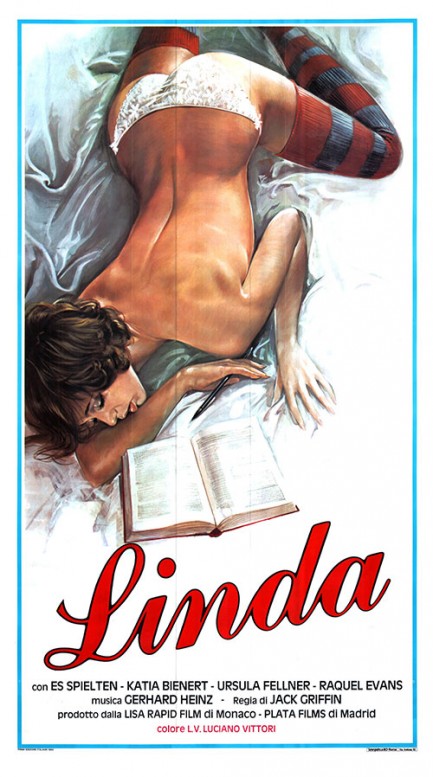 Some of the other titles of the West German sexploitation flick Linda are Captive Women, Naked Super Witches of the Rio Amore, and Orgy of the Nymphomaniacs. Those should tell you everything about the content of this movie. Plotwise, it involves a woman forced to work as a prostitute at a bdsm brothel on the island of Madeira, Portugal. How that actually happens doesn't much matter. The circumstances are ridiculous, and not at all the point. The point is nudity, which is delivered often and steadily. Characterwise, almost every man in the film deserves to be drawn and quartered, which makes it too bad that doesn't actually happen. It's actually a scorpion that turns the tide and allows the heroine to finally escape.
The movie is notable really for only two things: it was one of more than 100 productions helmed by Jesús Franco, that misunderstood genius, and it features 1979 Playboy centerfold Ursula Buchfellner, billed here as Ursula Fellner. Three things, actually: it's as humorless a sexploitation flick as we've ever seen. Even Katja Bienert in the title role can't save it. No way we can recommend this one, but we wanted to show you the Italian promo poster. It has the look of pieces painted by Mafé, but he signed all his work, as far as we know, so this must just be a convincing imitation. Linda premiered in West Germany for the first time today in 1981, and don't say we didn't try to steer you away.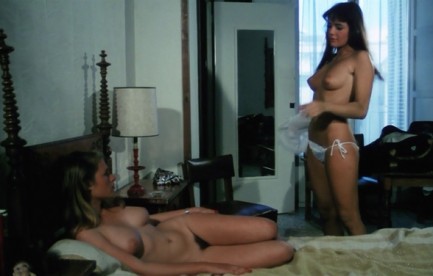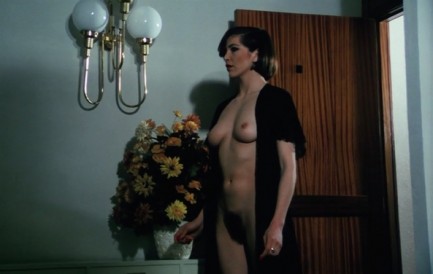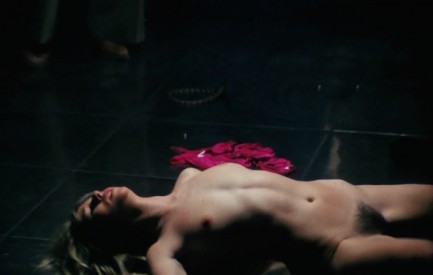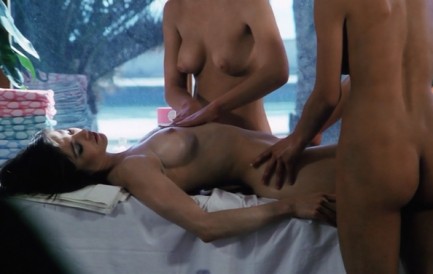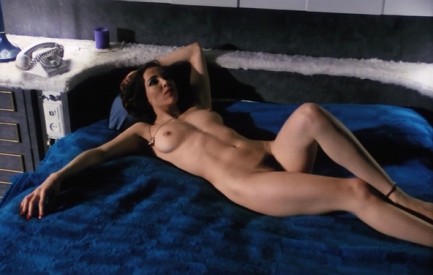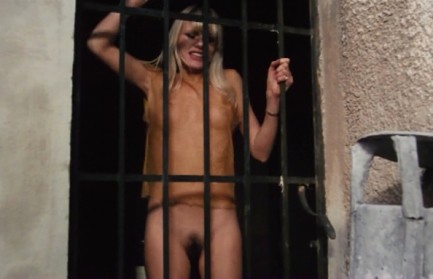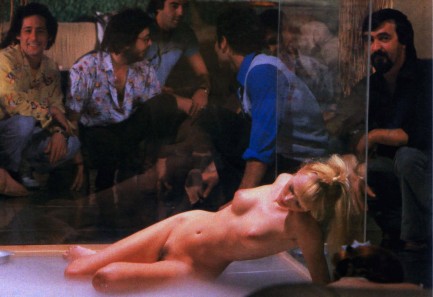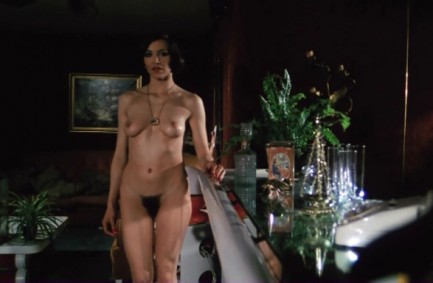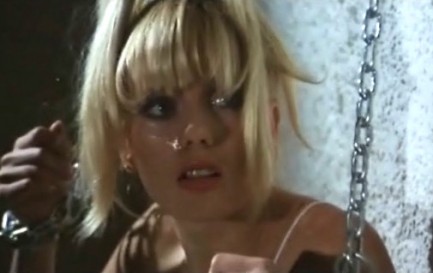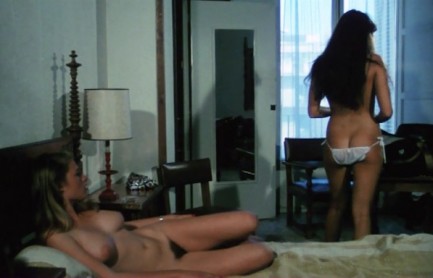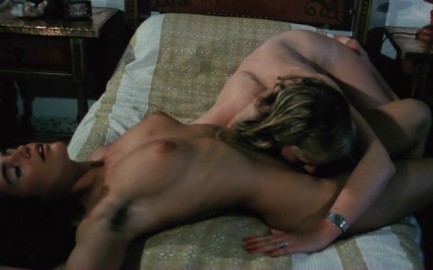 Bonus material: just for the hell of it, just because they exist, we've uploaded a couple of promo shots of Bienert and Buchfellner below. Their names together sound kind of like a cop show, like a prime time drama where every problem is solved within an hour. We think it would have been a hit, because they've solved our problems in just a couple of minutes. But our previous advice holds true: don't watch the movie.

---
This woman is useless, brother. She can't even gut a fish. What are we to do with her? And stop saying "schwing" when I ask that. I have no idea what that means.
Above, a cover for Walter D. Edmonds' frontier novel The Captive Women, which appeared in 1950 as a paperback, 1949 as a hardback, and had been serialized in 1937 in the Saturday Evening Post as In the Hands of the Senecas. Basically, what you get here are separate accounts of whites, mostly women, who have been captured by Native Americans, circa 1776 to 1784. Edmonds, who wrote the acclaimed Drums Along the Mohawk, specialized in historical novels set in the American northeast. The right of white men to invade the land is presumed, but you still have to consider this fairly balanced writing for the time period. The Indians have personalities and motivations, which is the most you can hope for in 1930s-era pop fiction on this particular subject. The captive whose odyssey is followed most closely is that of a newlywed named Delia, who ends up wife to an Indian chief and bears him a child. Edmonds also wrote about fifteen books for children, including Bert Breen's Barn, which won the National Book Award for Children's Literature in 1976. The art here is by Denver Gillen, whose work you can see much more of at this blog.
---