Carmellini issues a Terrore alert.
Above are two brilliant Italian posters for Il terrore sul mondo painted by an artist who signed as Carmellini. That's all we know about him, but what great work. The movie is better known as The Creature Walks Among Us. Is it as good as the posters? Are you kidding? It doesn't even deserve posters.
---
Doris Day finds herself hunted around the clock by a demented killer.
In the thriller Julie Doris Day finds out her second husband is a murderer. Who did he murder? Her first husband. No spoiler there. Day learns this within the first fifteen minutes, leaving the plot to revolve around her efforts to escape being permanently silenced for her discovery. By the end of this romp set in and around the wilds of Carmel, Monterrey, and finishing in San Francisco, she's probably developed a fear of flying, a fear of driving, a fear of piano music, a fear of the dark, and of course a fear of ever having a third husband. It's psychological warfare at its cruelest, and Day, along with co-stars Louis Jourdan and Barry Sullivan, do a nice job of making it all work. We don't have a Japanese premiere date to match the nice Japanese poster above, but Julie opened in the U.S. today in 1956.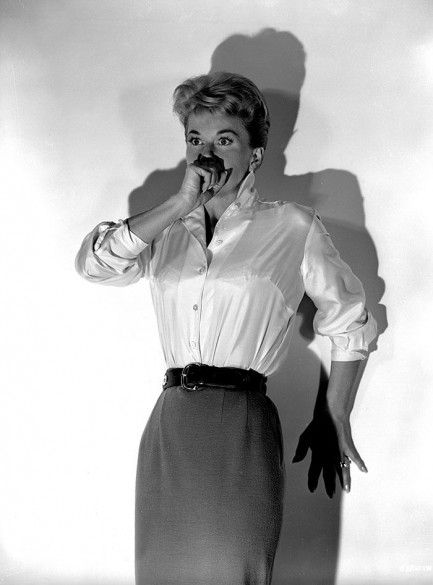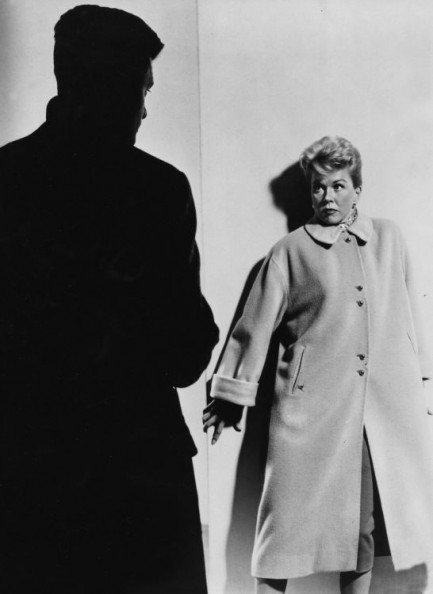 ---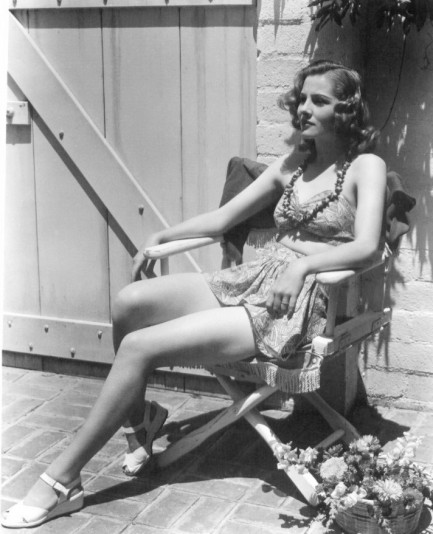 When Joan Fontaine decided to try her luck in Hollywood her mother reportedly refused to let her use the family's name—de Havilland, which was being used by her actress sister Olivia—so she chose Fontaine as her last name. After a slow start earning good roles she scored the coveted part of Mrs. De Winter in Alfred Hitchcock's 1940 Daphne du Maurier adaptation Rebecca

and was nominated for an Academy Award. She didn't win that one, but the next year took home the statuette for her role in

Suspicion, becoming the only performer to win an Oscar for acting in a Hitchcock film. From there her career took off, and she worked steadily through the 1940s, 1950s, and 1960s. Ironically, when her mother—a former actress—decided to rekindle her own career she did so under the stage name Lillian Fontaine. Of her famous sister, Joan Fontaine once said, "I married first, won the Oscar before Olivia did, and if I die first, she'll undoubtedly be livid because I beat her to it." The third part of that quip came true when Fontaine—née Joan de Beauvoir de Havilland—died of natural causes Sunday in Carmel-by-the-Sea, California.


---