In show business the camera never sleeps.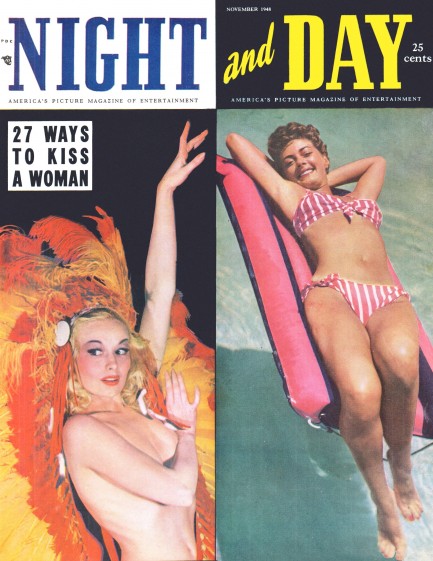 Night and Day, for which you see the cover of an issue—its very first issue, actually—that was published this month in 1948, billed itself as America's Picture Magazine of Entertainment. It was launched in New York City by Alho Publishing, and as you'll see it came out of the gate swinging for the fences with its visual content, from its bisected cover featuring burlesque dancer Lili St. Cyr and actress Ramsey Ames, to its tongue-in-cheek feature on the twenty-seven types of kisses, to its approving look at George White's Scandals revue at Hollywood's Florentine Gardens. Interesting side note on Scandals—Wikipedia says it ended in 1939. Well, obviously not quite. Elsewhere Night and Day touches on college hazing, professional football, and the Greenwich Village art scene. In total, it's a gold mine for vintage photos.
Our favorite offering in the magazine is its quiz on Hollywood stars and their stand-ins. You just have to take a good look at twenty performers, and try to determine which twenty random people are their stand-ins. To score well on such a quiz you'd have to be either the biggest Hollywood head in history or someone who has the opposite of face blindness, whatever that would be. Face unforgettability, maybe. Even though we don't expect many people to try the quiz, we worked hard to put it into internet-usable form. In the magazine the photos were five-across on the page, which made them too small for the column width of our website. So we rearranged them to be two-across, and thus enlarged, they're clear, though you have to do a lot of scrolling. Nevertheless, it's there if you want, along with fifty other panels to eat your time with marvelous efficiency. Please enjoy.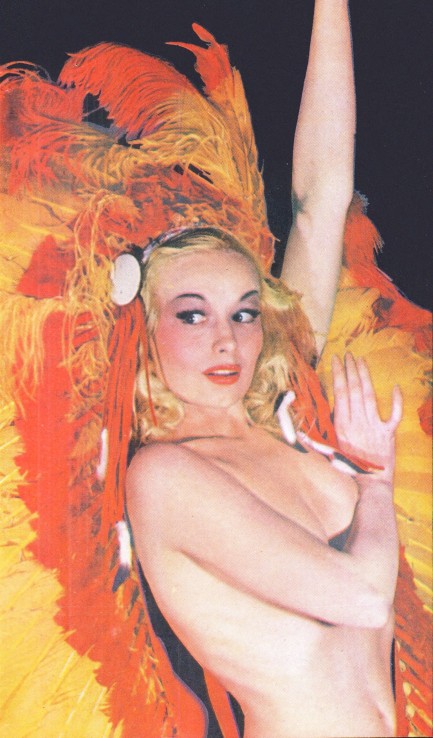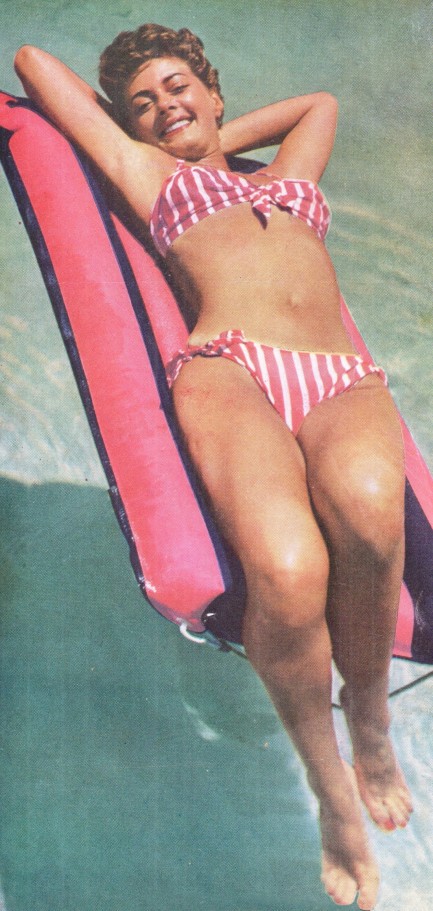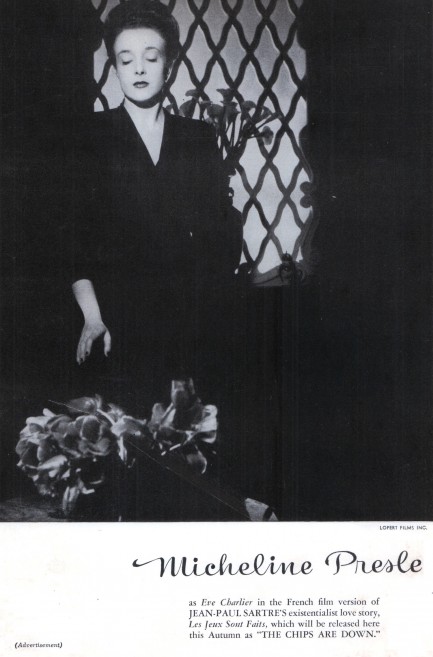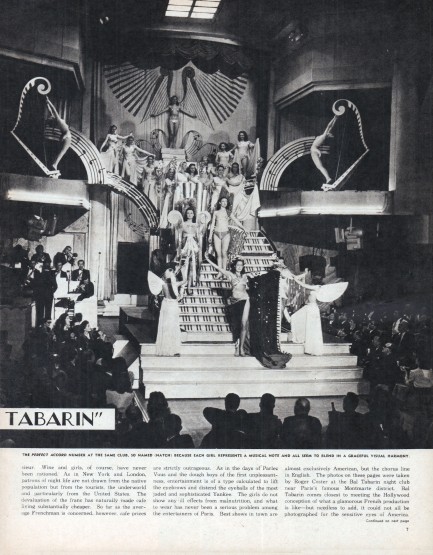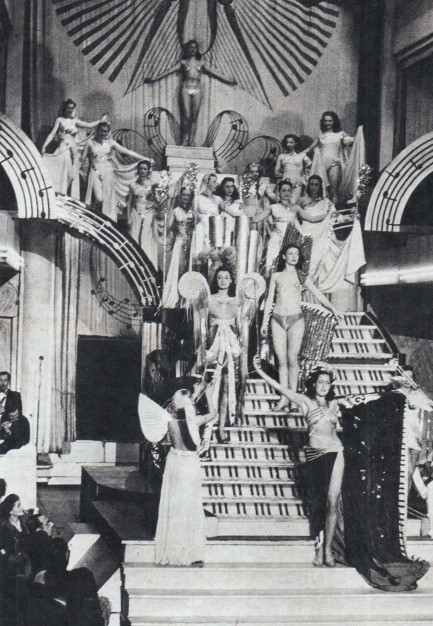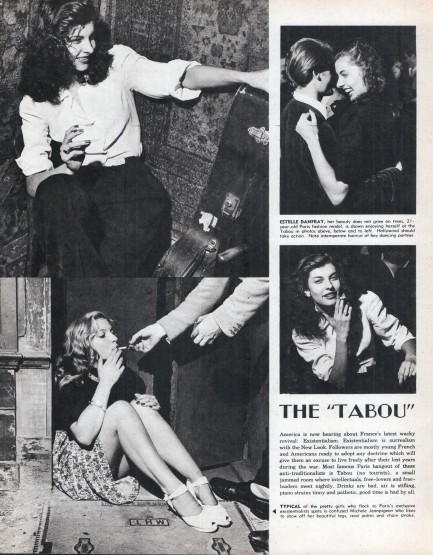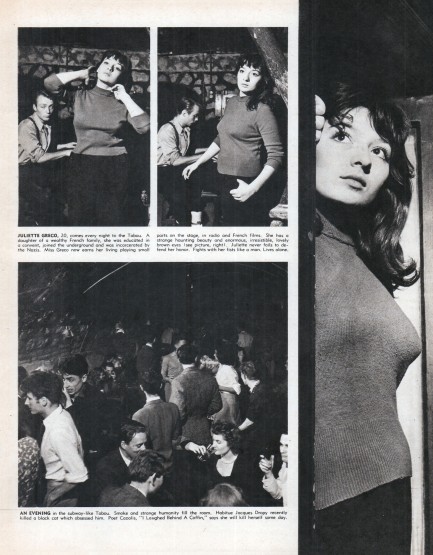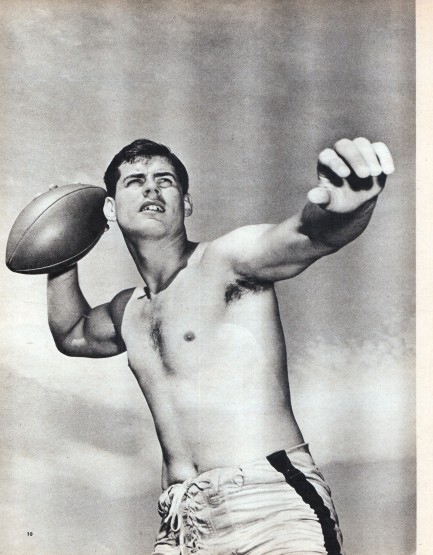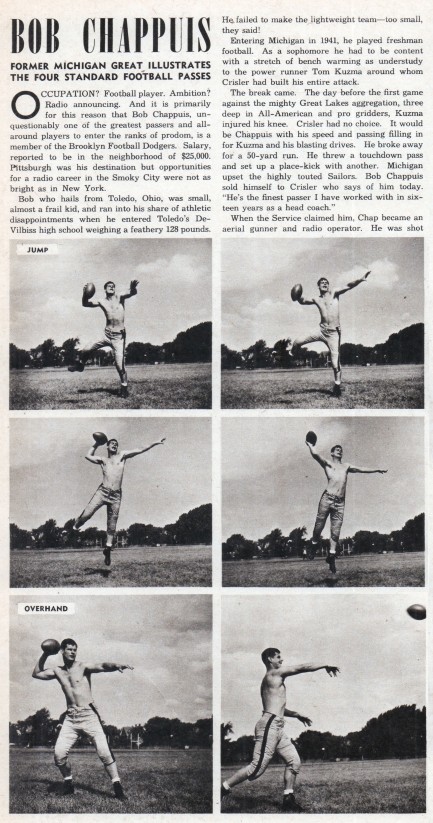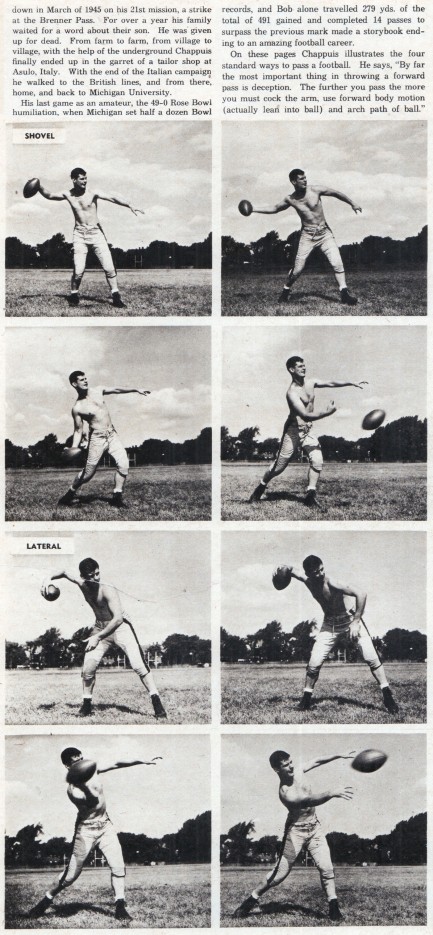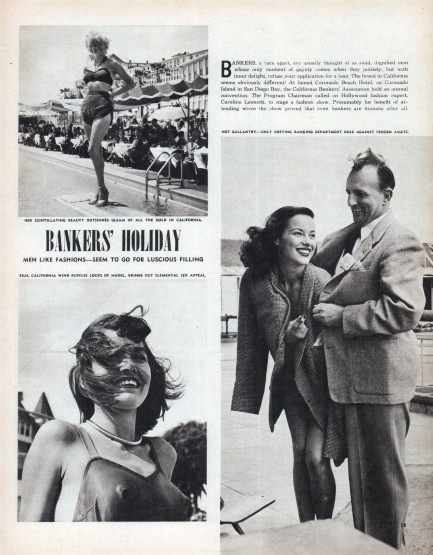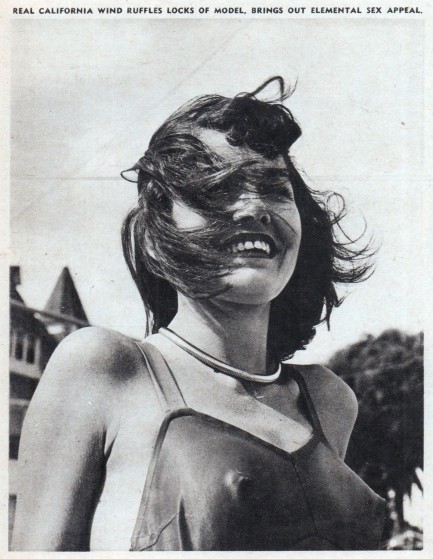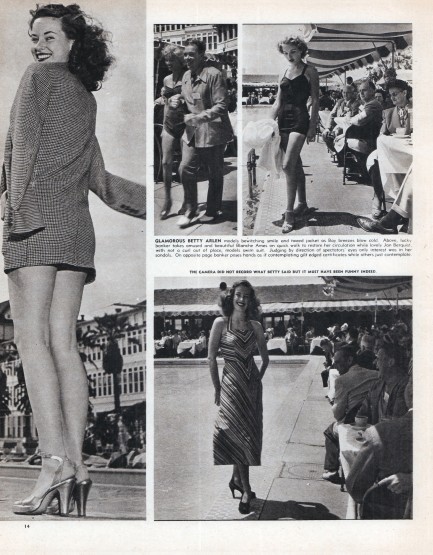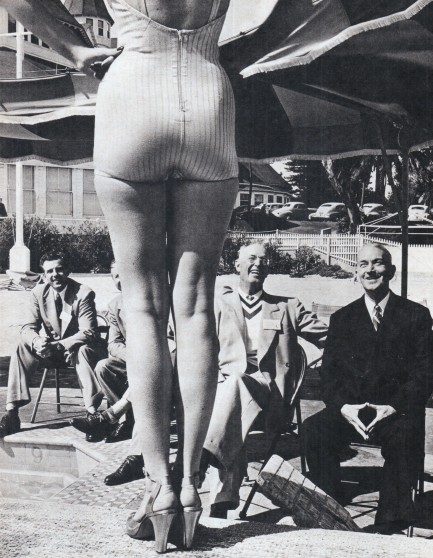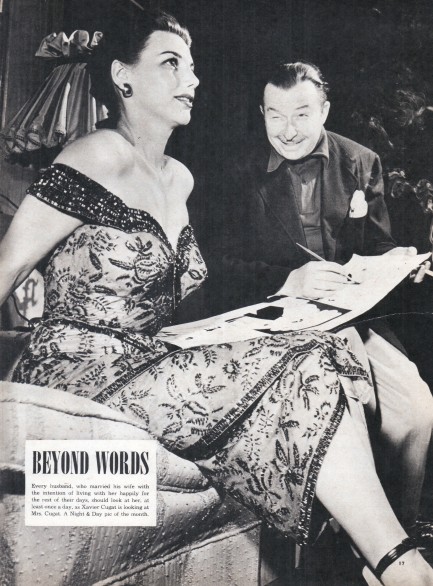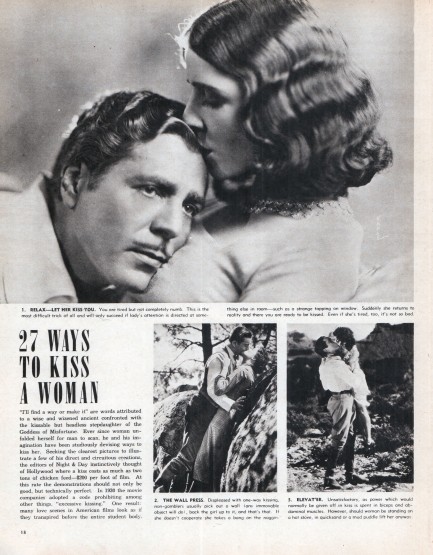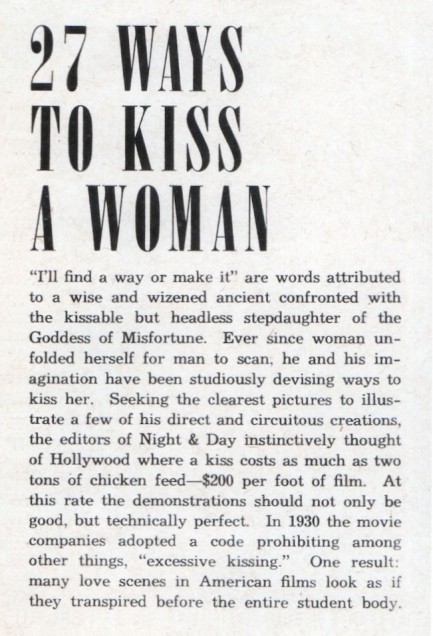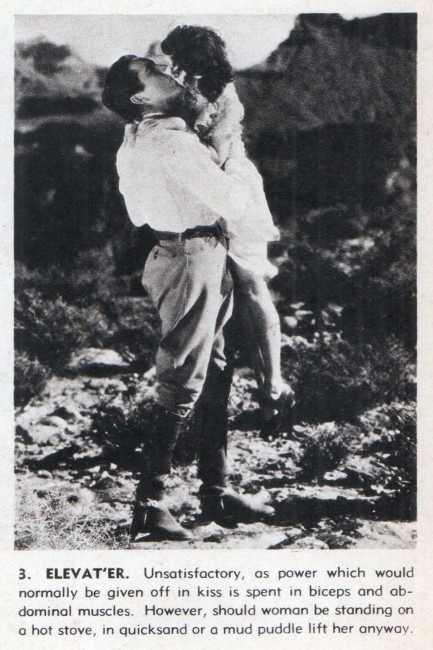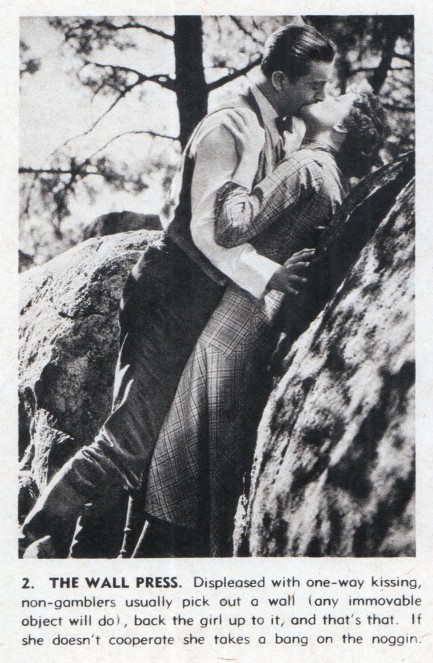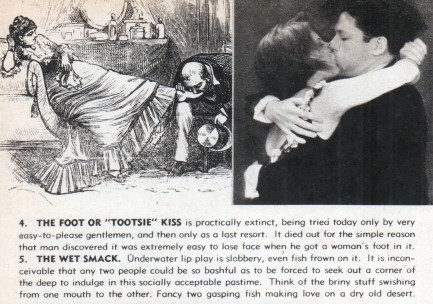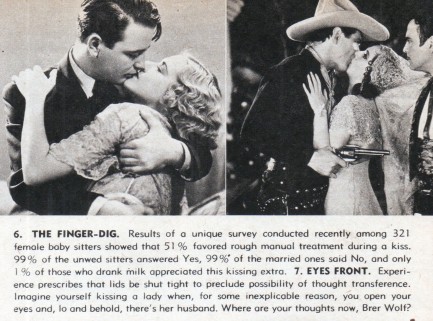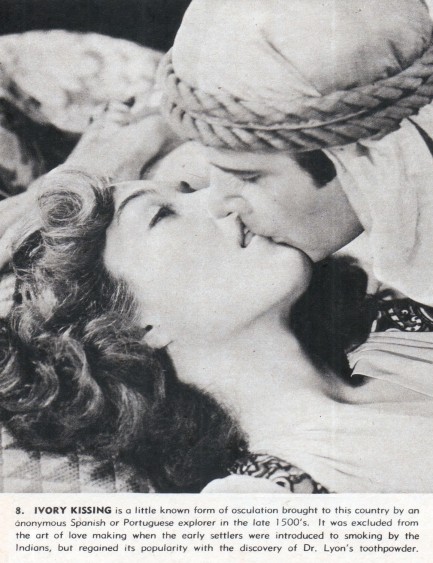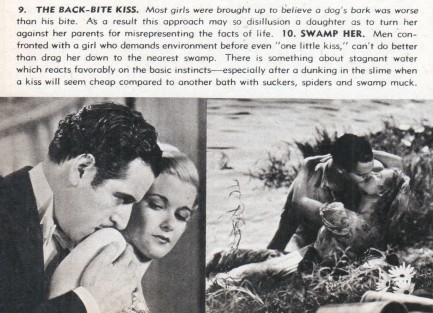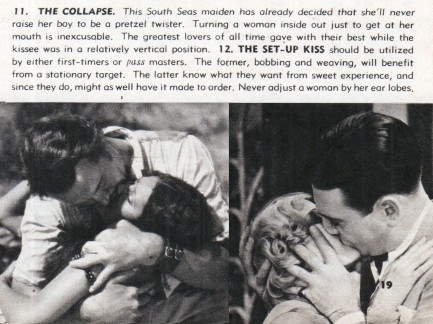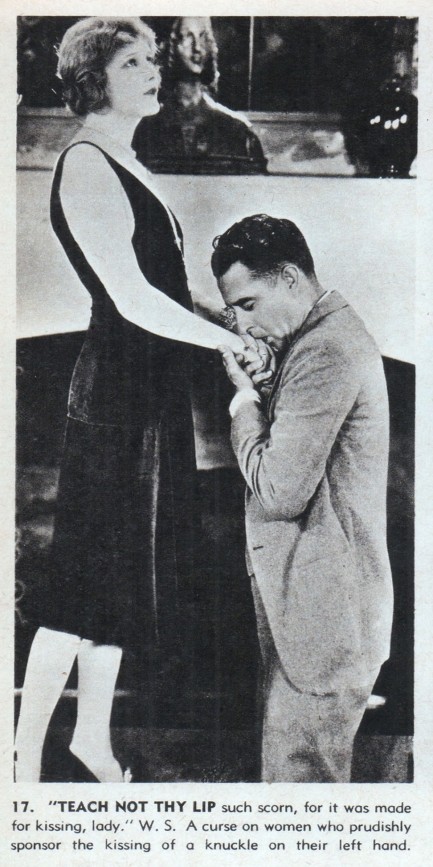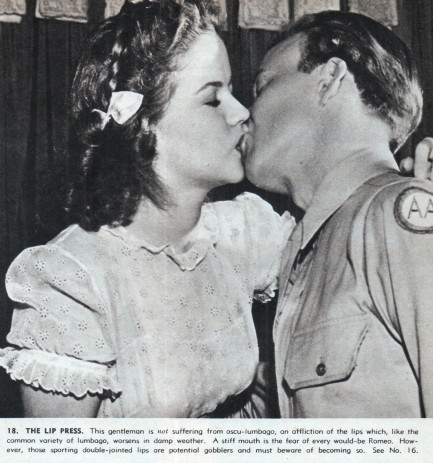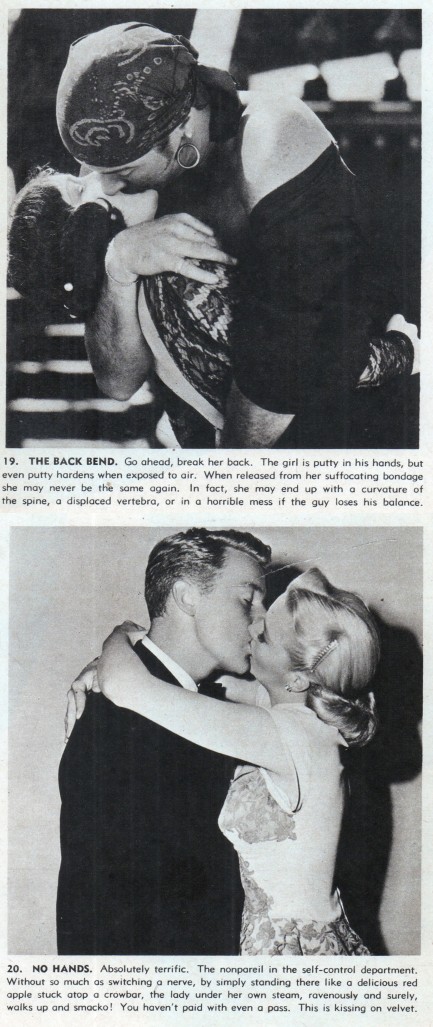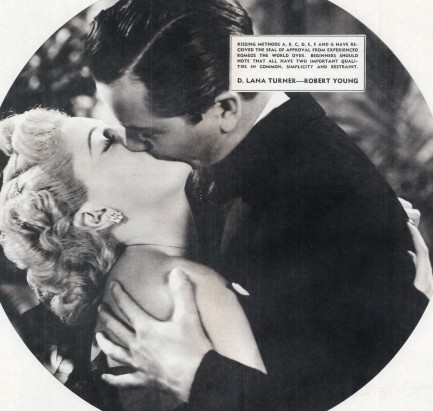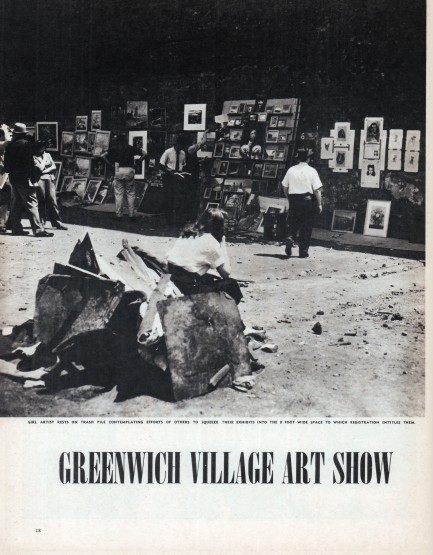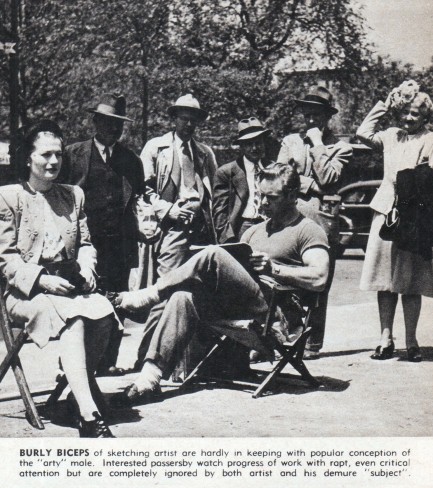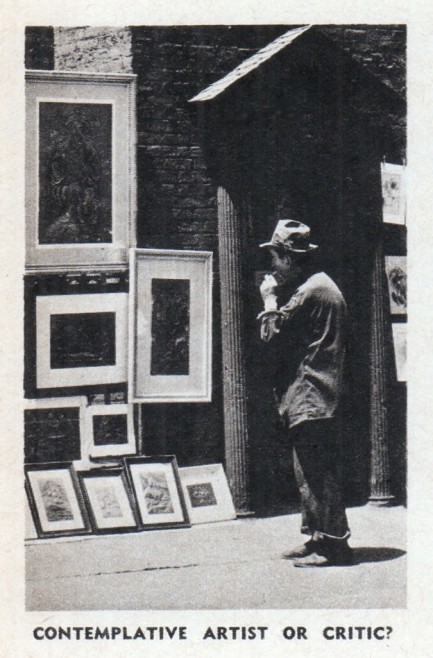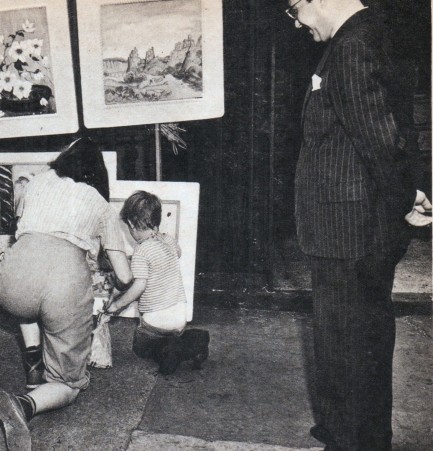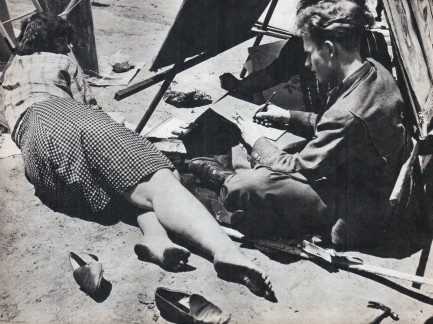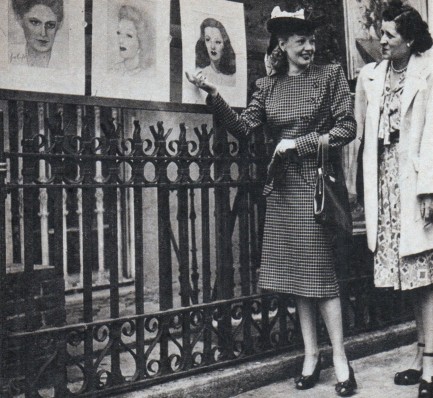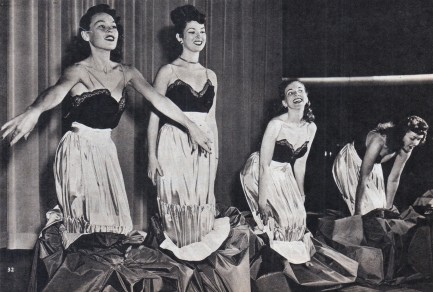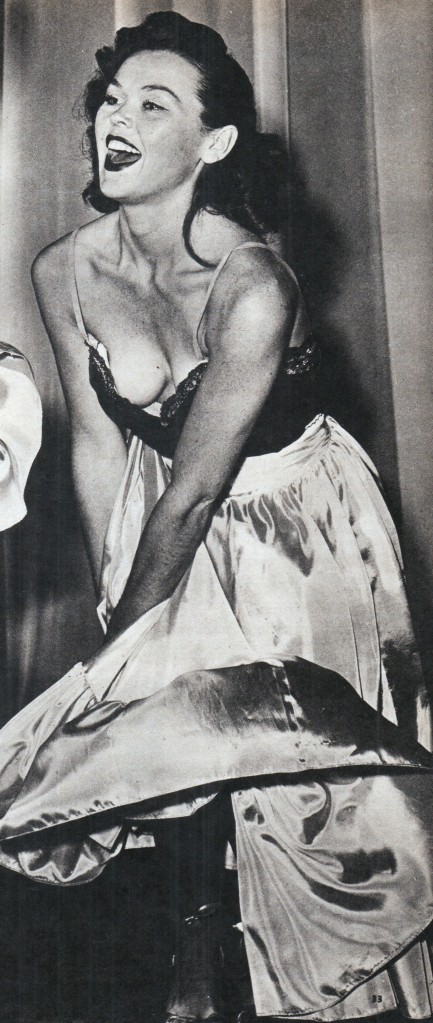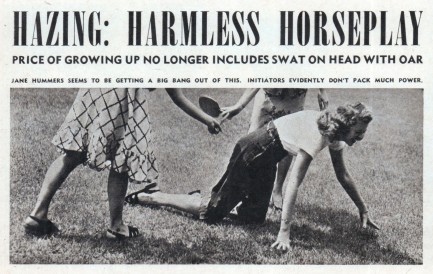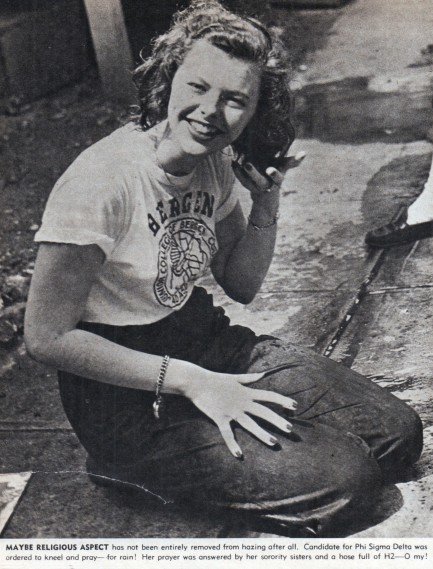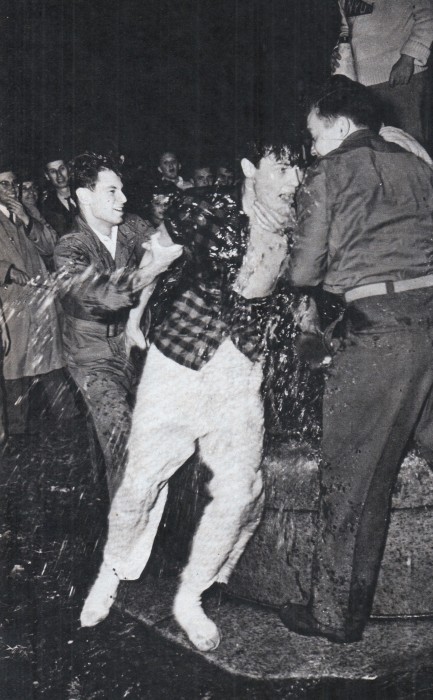 The Hollywood movie star stand-in quiz begins below. First you get twenty famous actors and actresses:


And below are their twenty stand-ins. If you get more than half of these right you're a human face recognition algorithm. Quit your day job immediately and report to the FBI.



---
The beach is always fun and games until someone gets burned.
What a coincidence. We were just talking about Joan Bennett a couple of days ago. You remember the story. Her husband tried to shoot her lover in the balls. Or unit. Or really anywhere in the vicinity of his reproductive organs. And he succeeded in hitting th
e vicinity, but missed all the crucial plumbing. It was a Hollywood love triangle that ended in blood and violence. Woman on the Beach stars Bennett, Robert Ryan, and Charles Bickford, and is also a love triangle that causes violence. The plot concerns a Coast Guard officer who becomes infatuated with a married woman. The woman's husband is an artist who lost his sight in an accident, but the Coast Guard officer becomes convinced the artist isn't really blind, but rather is using it as an excuse to hang onto his wife. U
nder the careful direction of French auteur Jean Renoir,
Woman on the Beach
makes for a decent ninety minutes of entertainment. We don't consider it a film noir, by the way, as some crowdsourced sites and blogs suggest. It just doesn't meet the requirements, in our view. AFI.com agrees, and calls it drama. It premiered in New York City today in 1947.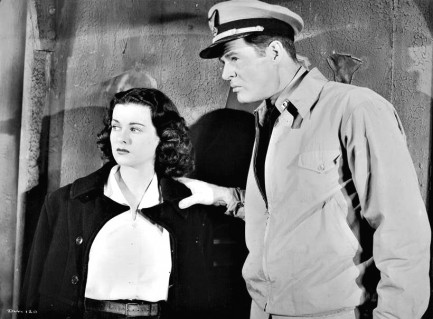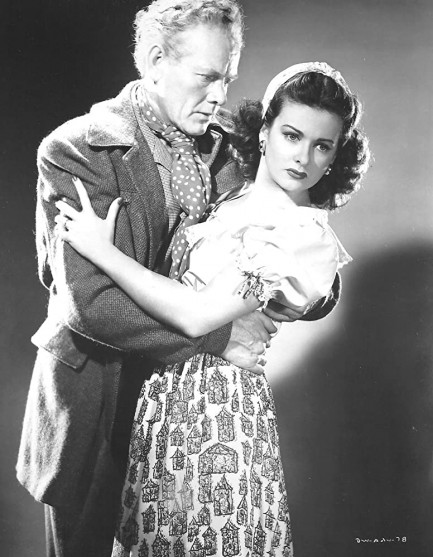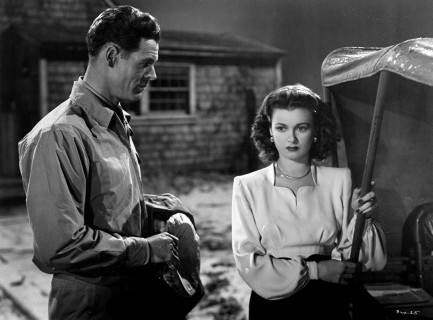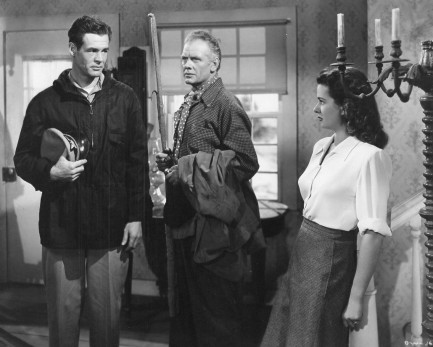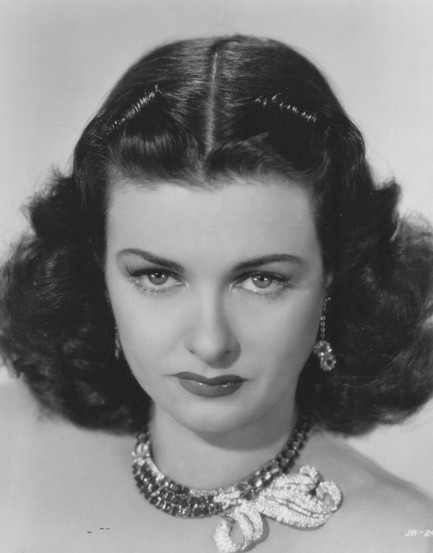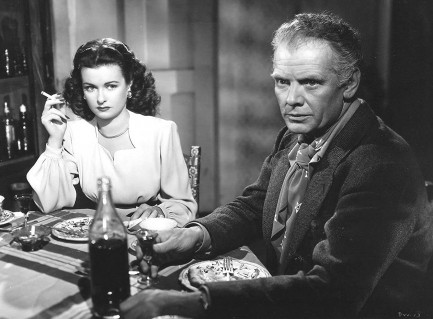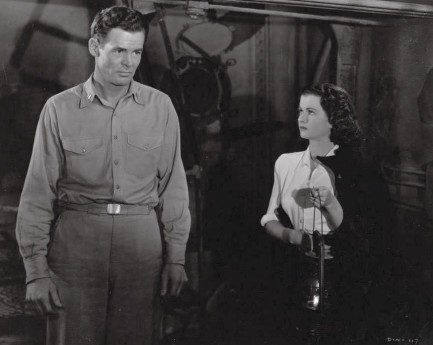 ---
Why settle for an angel when a devil is so much more fun?
It's amazing the jams men in film noir get themselves into. Imagine you really like a woman but she wants financial security you can't offer. Would you try to satisfy her by marrying a completely different woman—a trusting nice girl type—with the plan of getting into her bank account, getting the marriage annulled, and walking with the cash? Of course not. You'd know a plan like that would come apart at the seams. But men in film noir don't. In Fallen Angel Dana Andrews craves sexpot Linda Darnell, and while we can certainly see a man losing his bearings over a stunner like her, the idea of her being worth destroying another woman's life is farfetched, especially when that woman is pretty and sweet. But in the capable hands of Andrews and Darnell, with Alice Faye and Charles Bickford co-starring and Otto Preminger in the director's chair, the plot actually works. And that's the beauty of film noir—the problems are often so convoluted you can't imagine how someone could get into them, let alone get out, yet often they do. On the other hand, often they don't. Fallen Angel premiered in the U.S. today in 1945.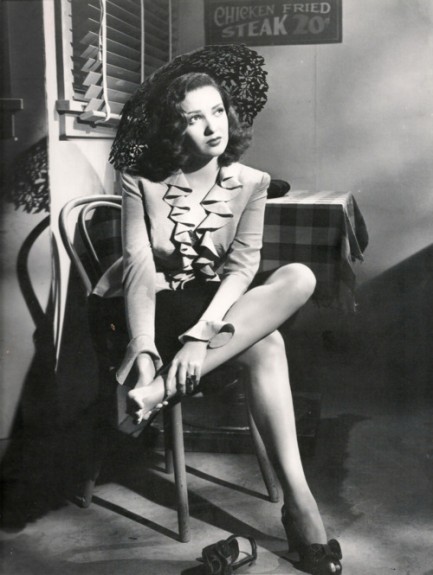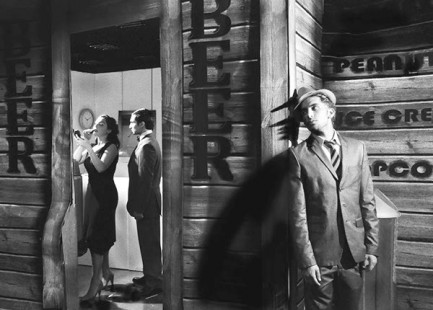 ---