They don't make happy music but it'll stick with you for a long time.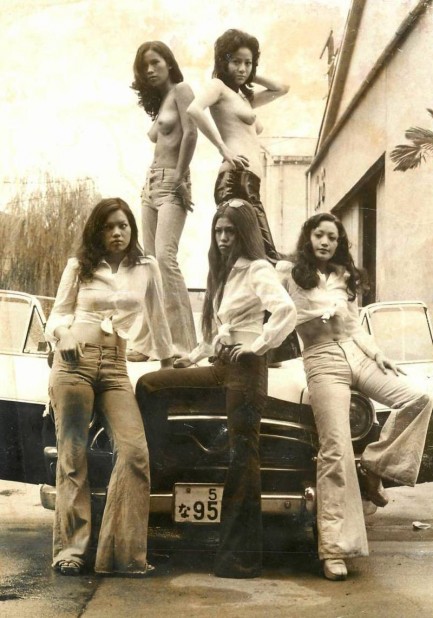 Above, a Toei Company promo photo for Zenka onna: koroshi-bushi, aka Criminal Woman: Killing Melody, featuring one of the great girl gangs of pinku cinema—comprising, counterclockwise from upper right, Reiko Ike, Miki Sugimoto, Masami Soda, Chiyoko Kazama, and Yumiko Katayama. We have some beautiful material on this flick, here, here, and here. It premiered today in 1973.


---
These Yakuza never learn.

Above is a nice panel length poster for 1972's Sukeban berûsu: mesubachi no chosen, aka Girl Boss Blues: Queen Bee's Challenge, the second entry in the Girl Boss series made by Toei Studios in the early 1970s. This one stars Reiko Ike (before the tattoo), along with Chiyoko Kazama, and Miki Sugimoto in an appearance just lengthy enough for her to get a couple of bottles of cola sprayed up her ya-ya. If you can wrest your eyes from the constantly recurring tableaux of perfect skin, there is a plot, and it involves a pair of girl gangsters/bitter rivals captured by a yakuza boss and subjected to various sadistic tortures (including that old Japanese favorite—rope bondage, aka kinbaku-bi). Of course, the abuse in these films is inevitably followed by much deserved revenge against the evil males, up close and bloody. But it isn't all violence and vengeance. There are some effective moments of comedy, and of course, the film is beautifully shot. All-in-all, Sukeban berûsu: mesubachi no chosen is a must-see for pinku fans. You'll learn exactly how effective a handful of soap foam can be for covering a woman's bush.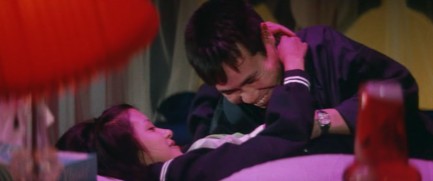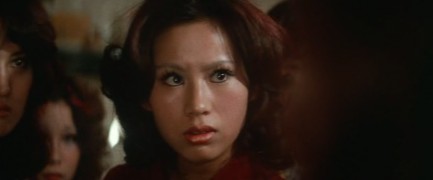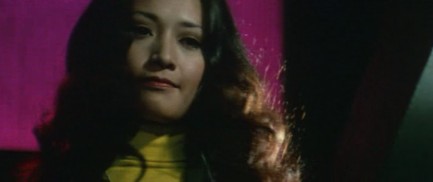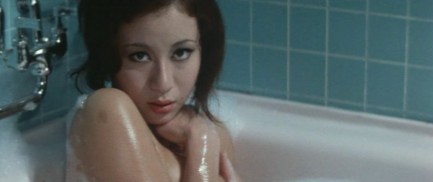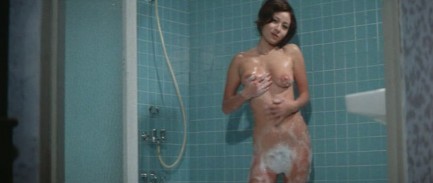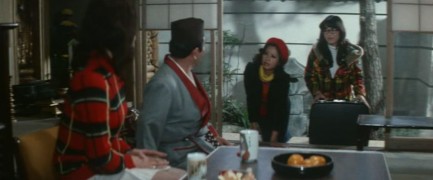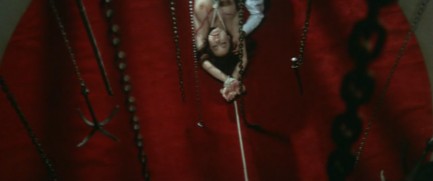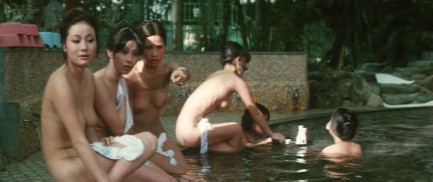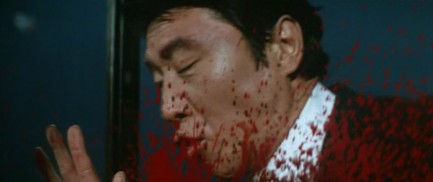 ---