You wouldn't mind terribly doing my back, would you?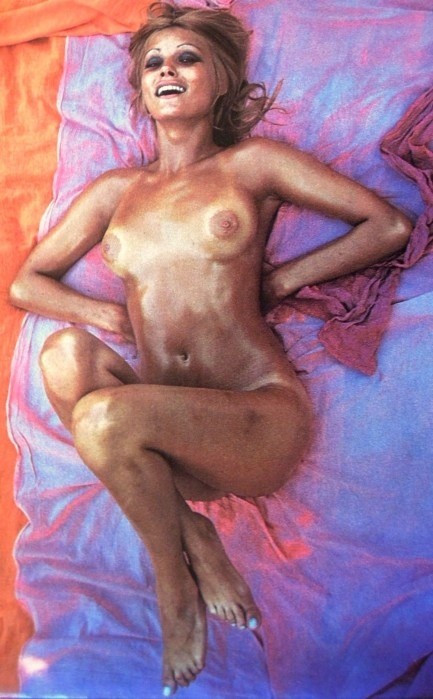 Swedish actress and model Janet Agren. She starred in numerous Italian sexploitation flicks, as well the Hollywood sword and sorcery epic Red Sonja. She's seen in the above photo from a 1976 issue of Ciné-Revue, irresponsibly using more oil than is her right. Guess she didn't know we were running out. Another shot from the same session appears below.
---
That girl from Paris.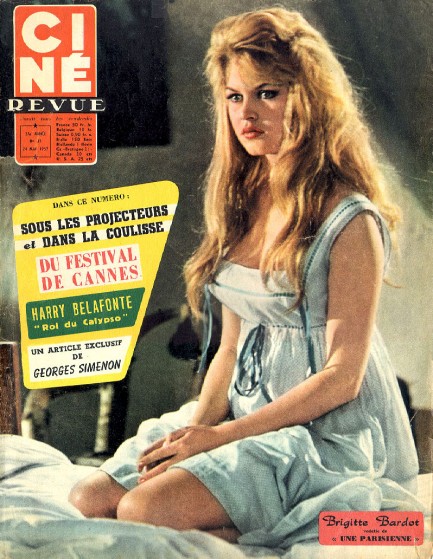 Ciné-Revue with Brigitte Bardot on the cover, published today in 1957, with a shot from her film Une parisienne.
---