Two of pinku's biggest stars headline a special film festival in Tokyo.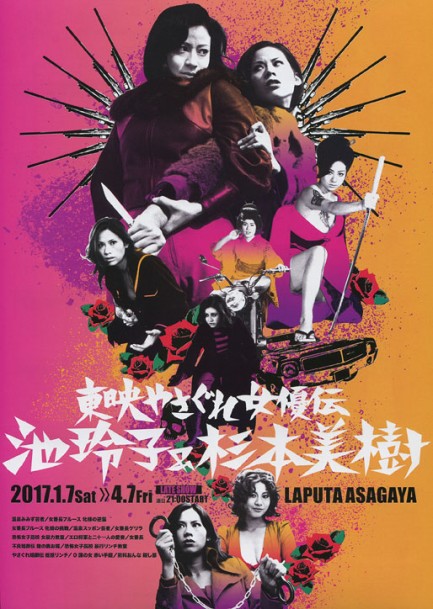 If you find yourself in Tokyo today, Cinema Laputa Asagaya is hosting a retrospective of films featuring two of the biggest pinku stars of the 1970s—Reiko Ike and Miki Sugimoto, who are not only big stars but also Pulp Intl. faves who we've discussed many times. A new film will be featured every weekend until April 1, with all the pair's most legendary efforts appearing on the program, including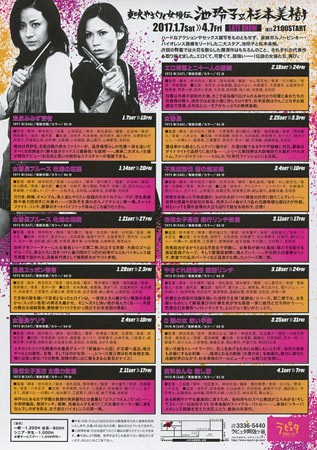 Yasagure anego den: sôkatsu rinchi, aka Female Yakuza Tale (discussed here and here), Zenka onna: koroshi-bushi, aka Criminal Woman: Killing Melody, for which you can see the badass promo poster here, and of course Furyô anego den: Inoshika Ochô, aka Sex & Fury, which we talked about way back in 2009. There will be thirteen films in all, and the festival represents the best chance to see all these movies on a big screen in many years, and in a pretty cool location too. If you're in the vicinity, don't miss it.
---