Which part of "Keep yer goldanged hands to yer goldanged self!" don't you understand?
Because it's been written about on pretty every much cinema blog in existence, there's really no point in us adding our two cents about 'Gator Bait. But you know what? We're going to do it anyway. How else are we supposed to use what is possibly the greatest promo image ever shot? (See below). We hadn't seen 'Gator Bait since we rented it for a bad movie night during college, and we'd forgotten how tame it is for a sexploitation film. Not to say it's chaste. It isn't. But for this genre, it's strictly middle-of-the-road—or rather, the swamp. The plot involves Jennings being framed for murder, and later battling a gaggle of slobbering crackers who want to kill her almost as much as they want to climb inside her Daisy Dukes. 'Gator Bait was panned upon release, but today it's a cult classic, owing, of course, to the presence of Jennings. She has only a few lines of dialogue, but she performs most of her own stunts and generally plays her semi-feral character Desiree to the hilt as she kicks redneck caboose all over the bayou. The movie isn't very good, truthfully. In fact, it's safe to say that if not for Jennings, 'Gator Bait would be totally forgotten by now. It went into national release in he U.S. today in 1974.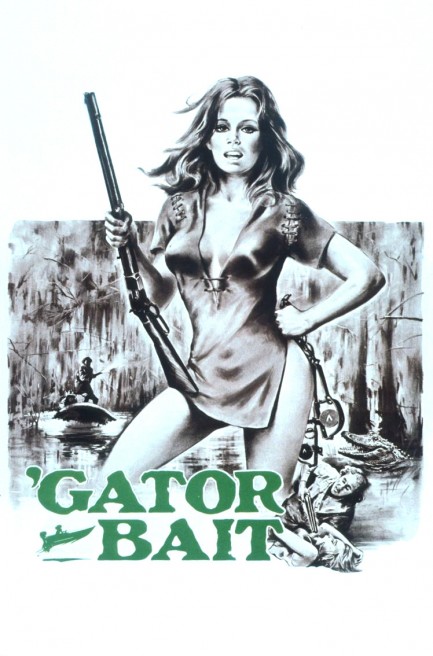 ---
Unholy Rollers never quite generates enough momentum.
What a difference four years makes. Talent-wise, the Claudia Jennings from the 1972 rags to riches flick Unholy Rollers is not remotely in the same league as the one from 1976's Dynamite Women, which we discussed here. If Jennings ever had acting lessons, she must have driven to the first one ten minutes after Unholy Rollers wrapped. Some difficulties stem from poor scripting, editing and directing, but those problems take a backseat to the fact that Jennings simply hadn't had enough dramatic training when she starred here. We recommend this one only for fans of Jennings and/or roller derby. Unholy Rollers premiered twenty-nine years ago today, and above we have probably the best part of it—the kick-ass promo poster painted by Aller, aka Carlo Alessandrini, for the movie's Italian run.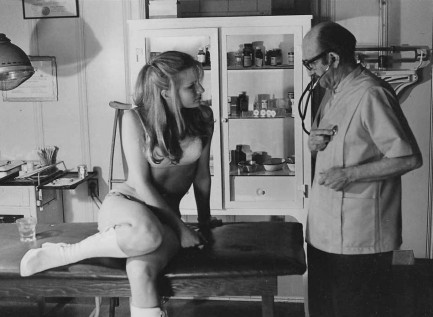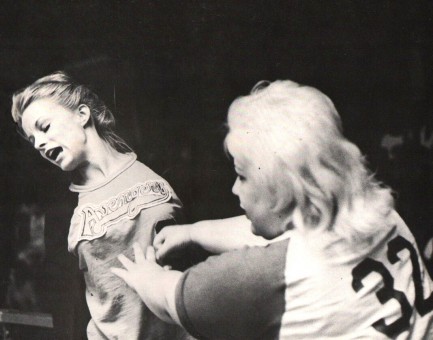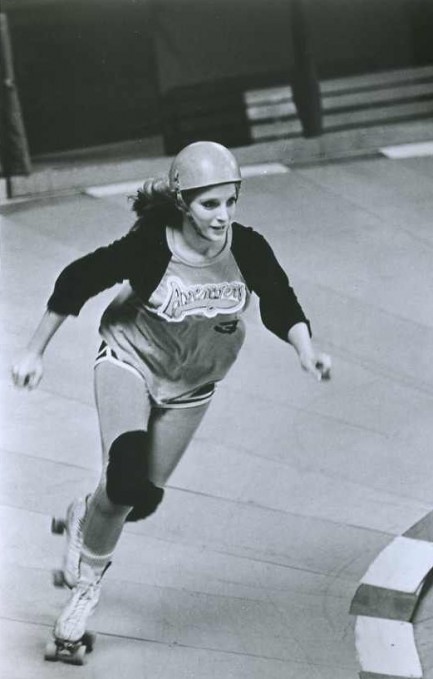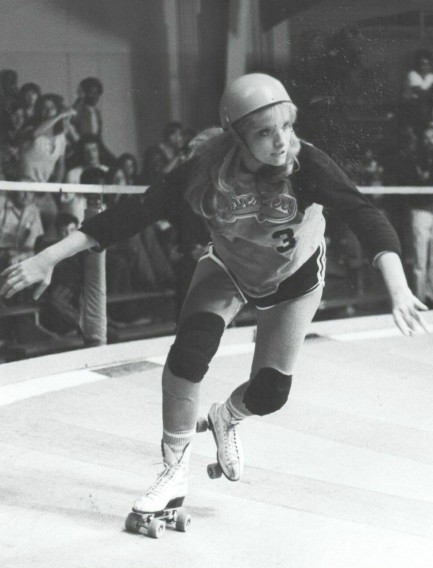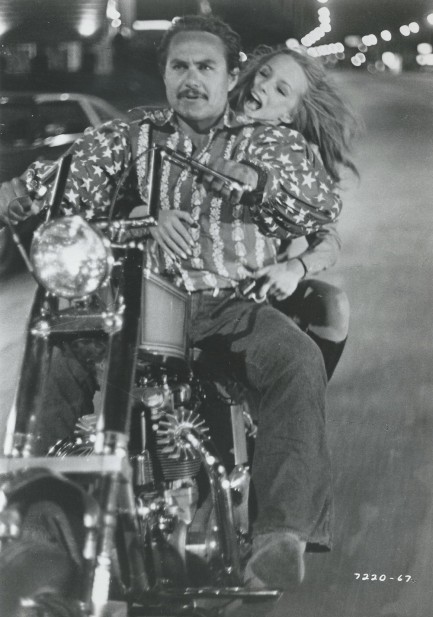 ---
Nice girls don't explode.
There are quite a few internet cults out there, so when we watched Dynamite Women

, aka

The Great Texas Dynamite Chase

, we were well aware that ex-

Playboy

Playmate Claudia Jennings had a devoted online following. But we were skeptical. You see,

Playboy

scours the world for women who have a modicum of talent

and are willing to strip for the magazine. That combination is rare, and when Playboy finds it their publicity juggernaut heaves into high gear. That's why purely marginal talents like Anna Nicole Smith, Dorothy Stratten, and Jenny McCarthy were touted as the next big thing. In a sense, the magazine is continually chasing the ghost of Marilyn Monroe, their first centerfold, who went on to become a huge star and an unending source of free publicity. As the eternal search for another Monroe-like talent continues, the magazine gives its covers to declining semi-celebrities in an effort to generate both easy sales and maintain some measure of Hollywood credibility. Thus we're treated to the sad sight of Lindsay Lohan, Heidi Montag and others posing for the magazine, and sometimes doing so without even removing their clothes—which more than anything else makes abundantly clear that Playboy is devoted more to publicity than to eroticism.
Thus watching Claudia Jennings in Dynamite Women

is a surprise. Despite the hype about her beauty, you would never think—initially at least—that she could be a centerfold. With her long nose, sharp chin and expansive forehead, she looks more like the type you'd find serving burgers in a small town diner. But the more you observe, the more you're drawn to her. The smile, the attitude, and the big, expressive eyes begin to weave a spell. While

Dynamite Women

's tale of two female bank robbers isn't Oscar material, the script does give Jennings a lot to work with—she's allowed to portray a wide range of emotions, is asked to ge
t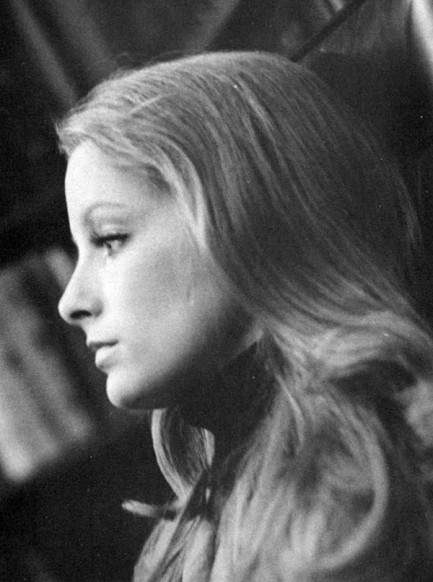 physical, and does well with both. As in other counterculture films, Jennings' character soon finds herself in way too deep as the police pick up her trail. She wants to stop robbing banks, but of course needs one more big score to get away clean. In the end she and her partner Ellie-Jo (played by Jocelyn Jones, who resembles Jennings so strongly they could be sisters) must somehow survive a final stand-off against the cops if they hope to escape to Mexico.
It's reasonable to assume Claudia Jennings would never have gotten a break in Hollywood if not for her Playboy appearances, but in at least one case—trying out for a role on Charlie's Angels—she was passed over because of her nude modeling. Jennings never got the chance to prove one way or the other whether it was her talent or Playboy's backing that sustained her career because, sadly, she was killed in an automobile accident in October 1979, at the age of twenty-nine. She had appeared in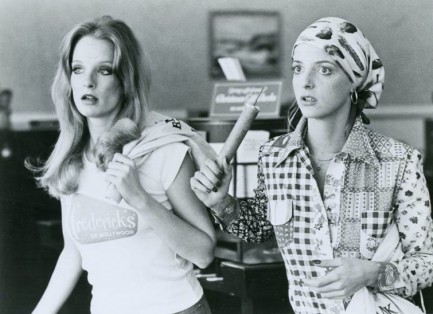 eighteen movies, including cult favorites Gator Bait and Deathsport, but had never been given a chance to shine in a truly important role. Dynamite Women might be the closest. While not great, it is entertaining, and by the end, we understood why Jennings has an internet cult. Based on what we've seen, she deserves one.
---